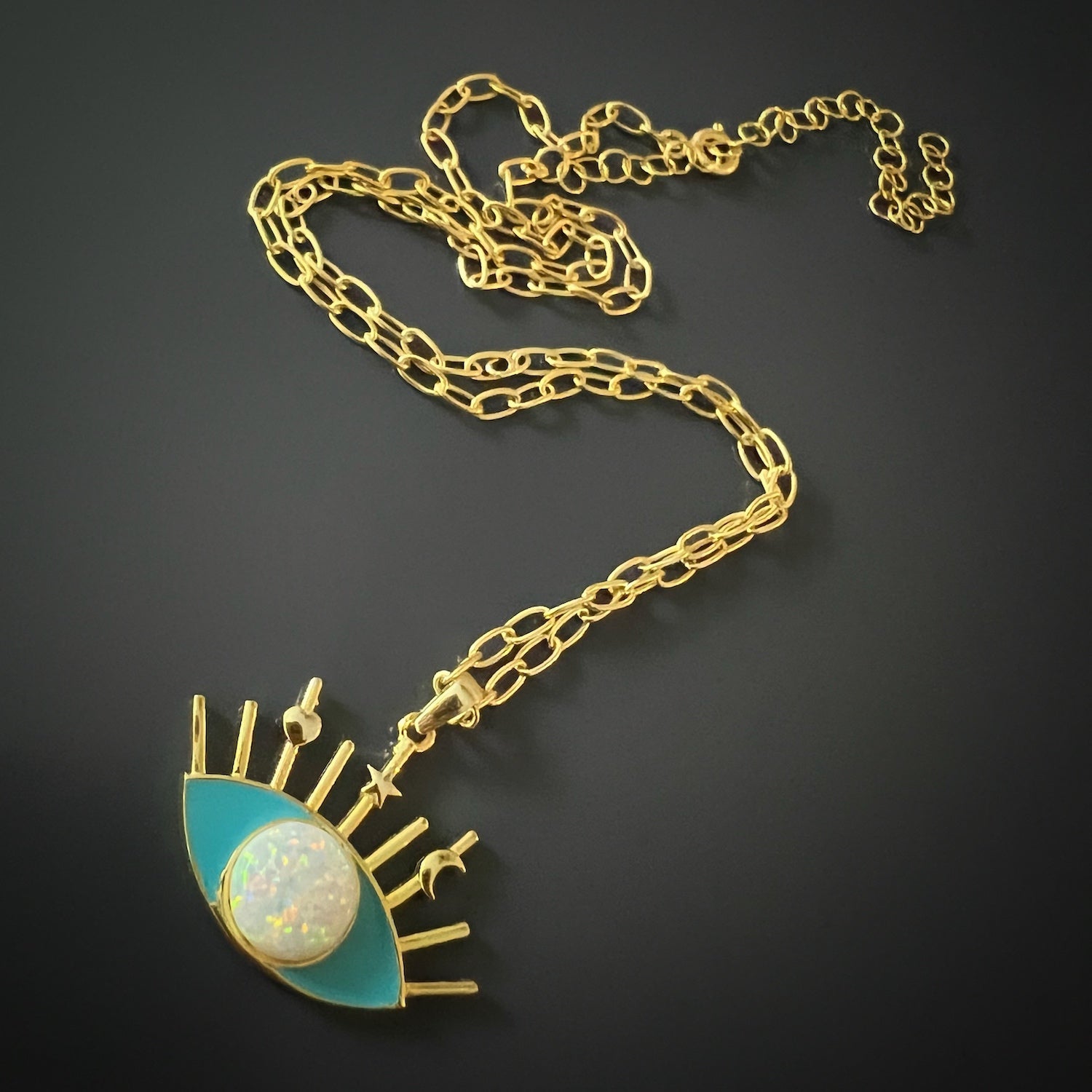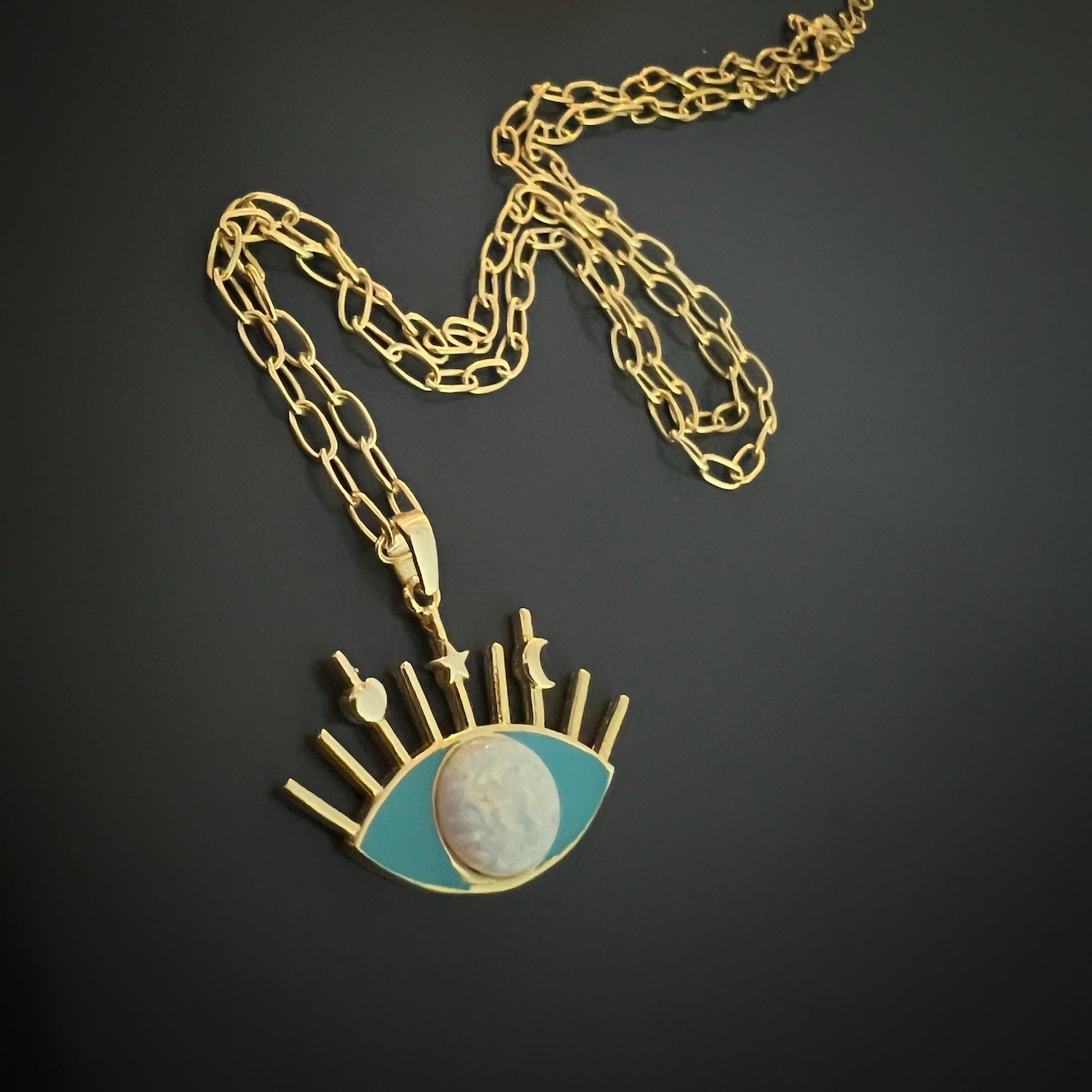 Opal Turquoise Evil Eye Pendant Necklace
The Opal Turquoise Evil Eye Pendant  Necklace, a mesmerizing piece of handmade jewelry that beautifully combines elegance and spiritual symbolism. Crafted with meticulous attention to detail, this necklace features a sterling silver chain, delicately plated with 18k gold.
The centerpiece of this necklace is the enchanting evil eye pendant. The pendant is adorned with a captivating combination of turquoise enamel and white opal, creating a striking contrast that instantly draws the eye.
The Evil Eye symbol holds deep cultural significance across various traditions and is believed to protect against negative energies and bring good fortune. By wearing this necklace, you carry the symbolism and protective qualities of the evil eye, while also showcasing your unique sense of style.
The necklace is adjustable, allowing you to wear it at the desired length, whether as a choker or a longer necklace.
Whether worn as a personal talisman or given as a thoughtful gift, the Opal Turquoise Evil Eye Necklace is a cherished accessory that embodies style, spirituality, and timeless beauty.

I personally hand craft each piece, making them one of a kind and meaningful...Each piece is unique like we all are...
Details;
925 Sterling silver on 18K gold plated
Turquoise enamel
White opal stone
Necklace length 16" and 3'' extender
Pendant height 0.7''
Pendant width 1''
Handmade in USA
Every Ebru Jewelry purchase will arrive wrapped in a gift box
Share