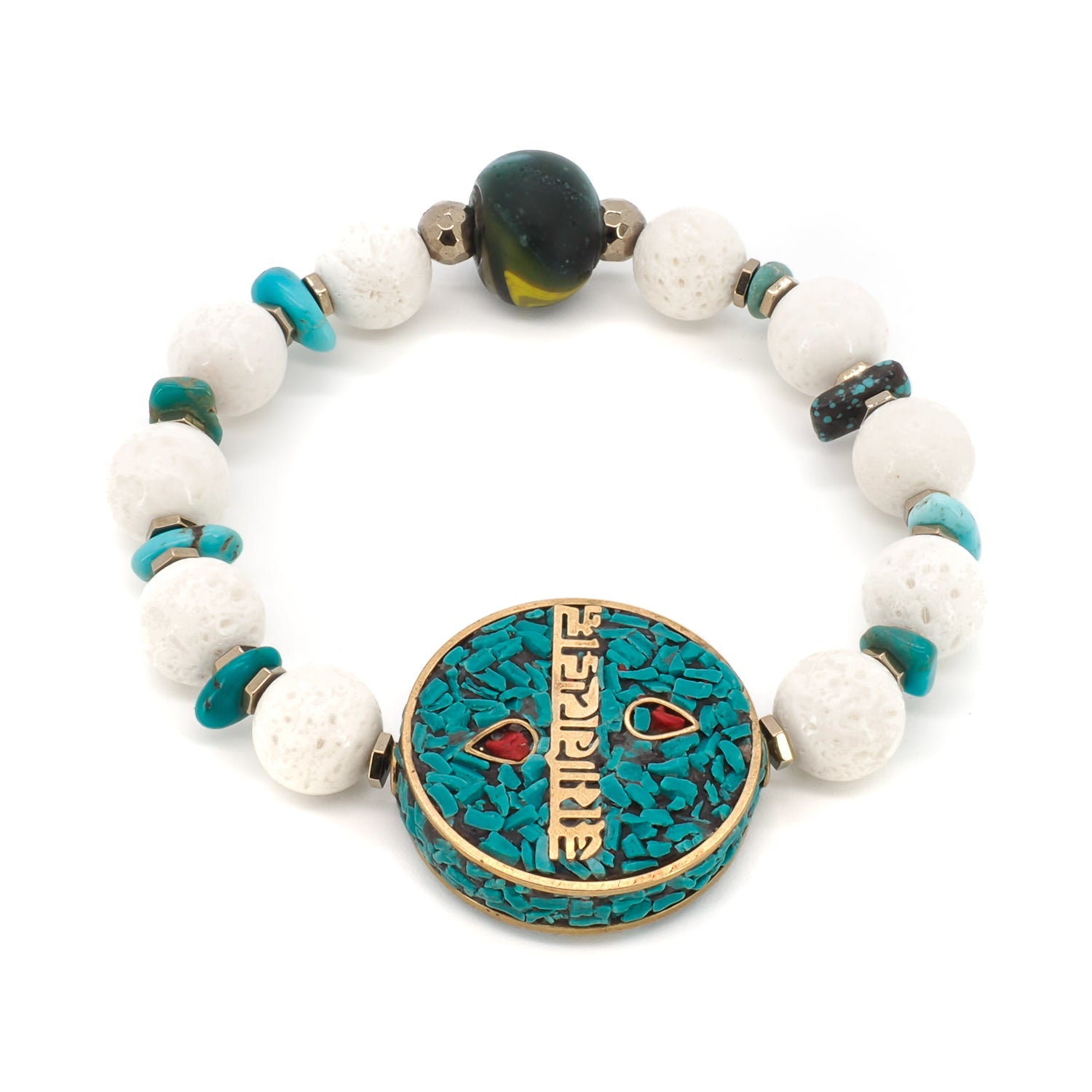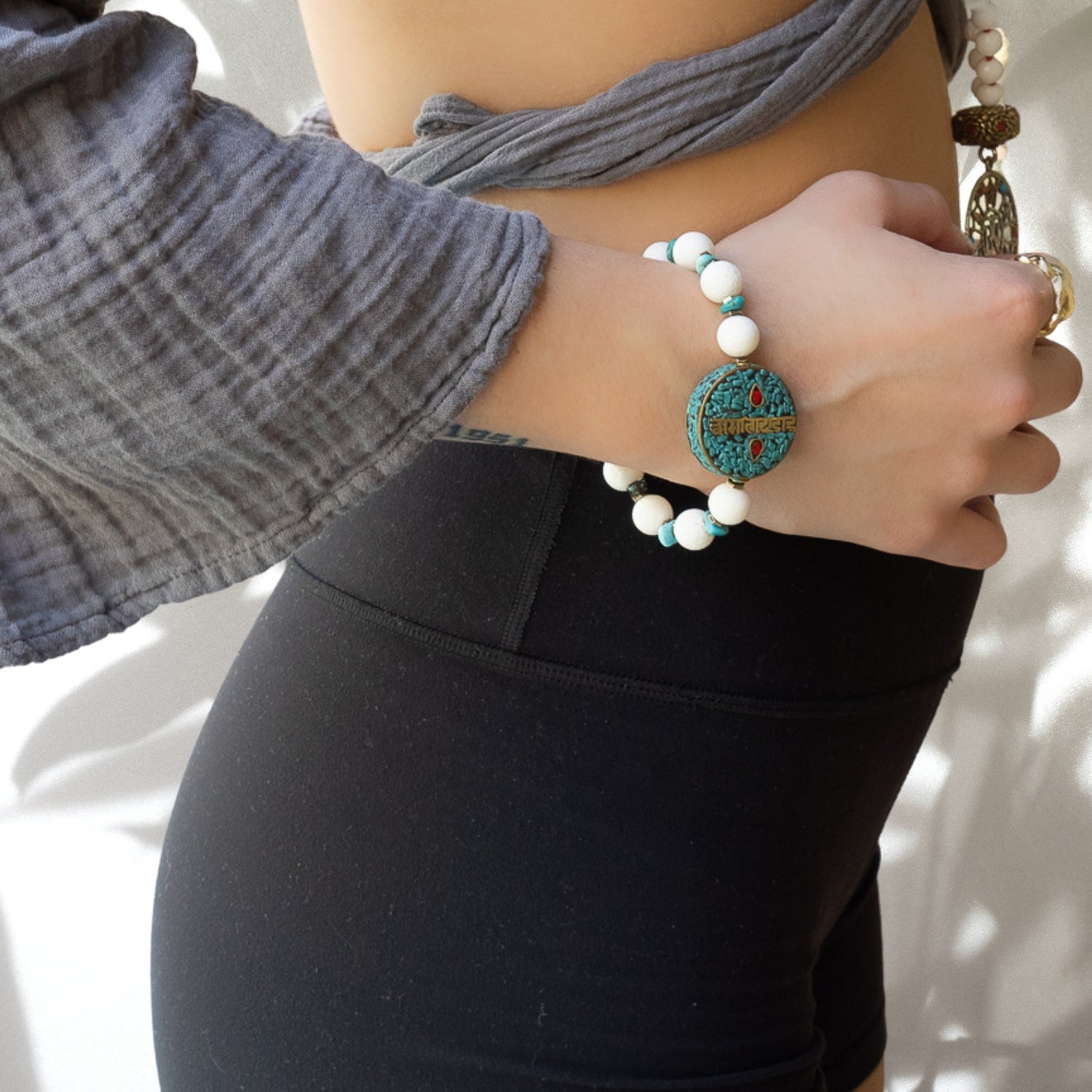 OM Mani Padme Hum Mantra Nepal Beaded Bracelet
The OM Mani Padme Hum Mantra Nepal Beaded Bracelet is a stunning and unique piece of handmade jewelry that combines the beauty of natural stones with the spiritual power of the OM Mani Mantra. The bracelet features white mountain jade stone beads, which are known for their healing and protective properties. The bracelet also includes hematite stone beads, which are said to promote balance and grounding. The nugget natural turquoise stone beads add a pop of color and are believed to bring good luck and fortune.
The centerpiece of the bracelet is a large Nepal OM Mani Padme Hum Mantra Nepal Beaded Bracelet bead, which is inlaid with red coral and turquoise. The OM Mani Mantra is a powerful and sacred Buddhist chant that is believed to bring peace, wisdom, and compassion to the wearer. The red coral and turquoise inlay add an extra layer of beauty and meaning, with red coral symbolizing passion and energy, and turquoise symbolizing protection and good fortune. The bracelet is strung together on a durable cord and makes for a beautiful and meaningful accessory for anyone looking for a touch of spiritual inspiration in their everyday life.
I personally hand craft each piece, making them one of a kind and meaningful. Each piece is unique like we all are...
Details;
10mm White mountain jade stone beads
Handmade painted African bead
Nepal Om Mani Padme Hum Mantra Large bead with Red coral and turquoise inlay
Hematite stone beads
Nugget natural turquoise stone beads
Bracelet size 6.5" on high quality stretchy jewelry cord.
Contact me if you need any adjustments.
Handmade in USA
Every Ebru Jewelry purchase will arrive wrapped in a gift box
Share