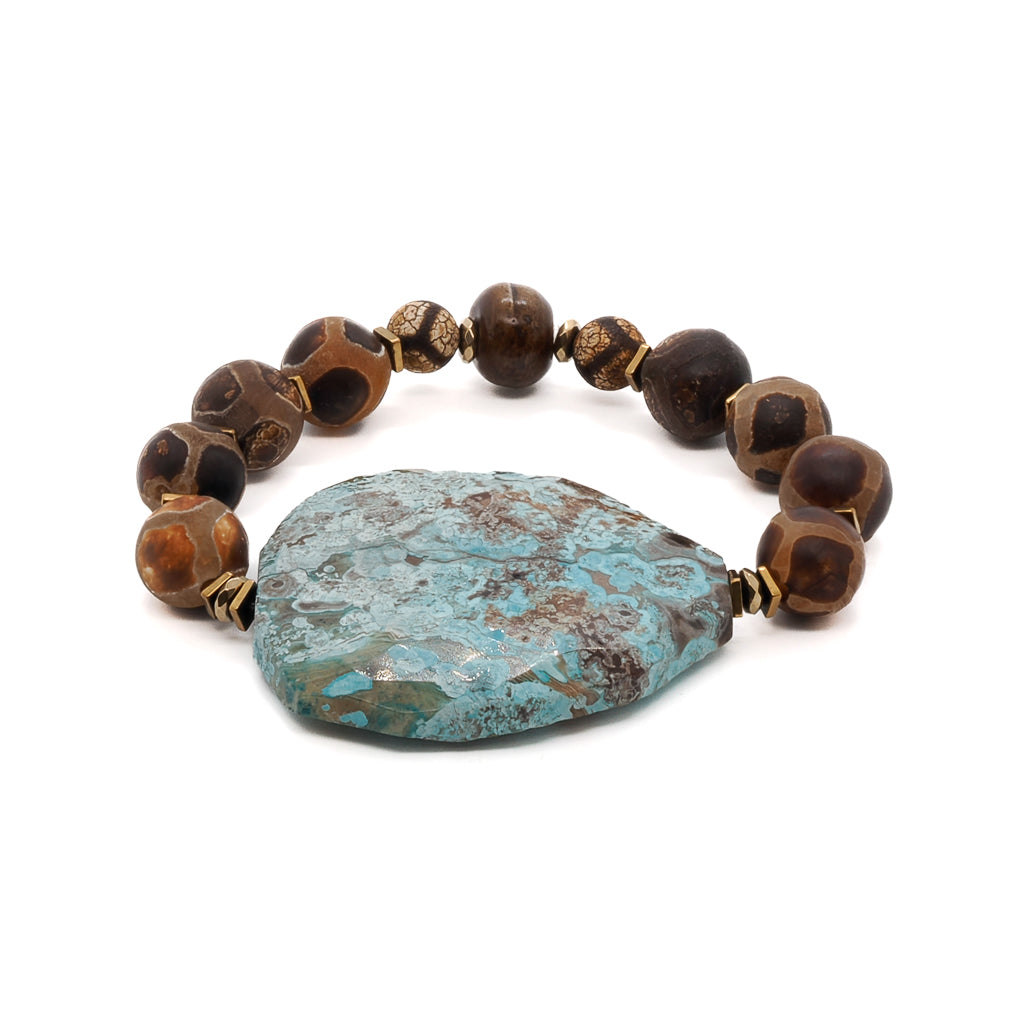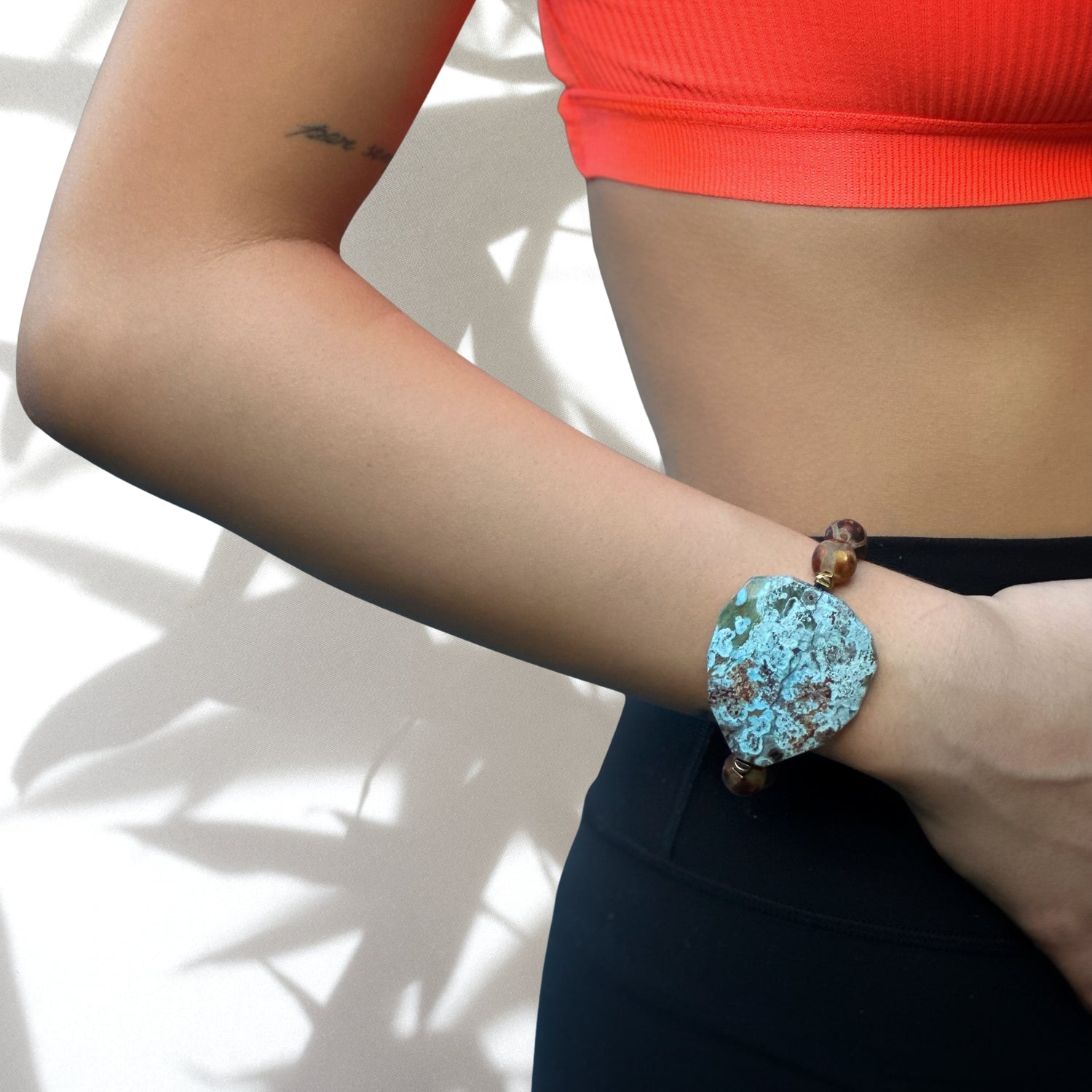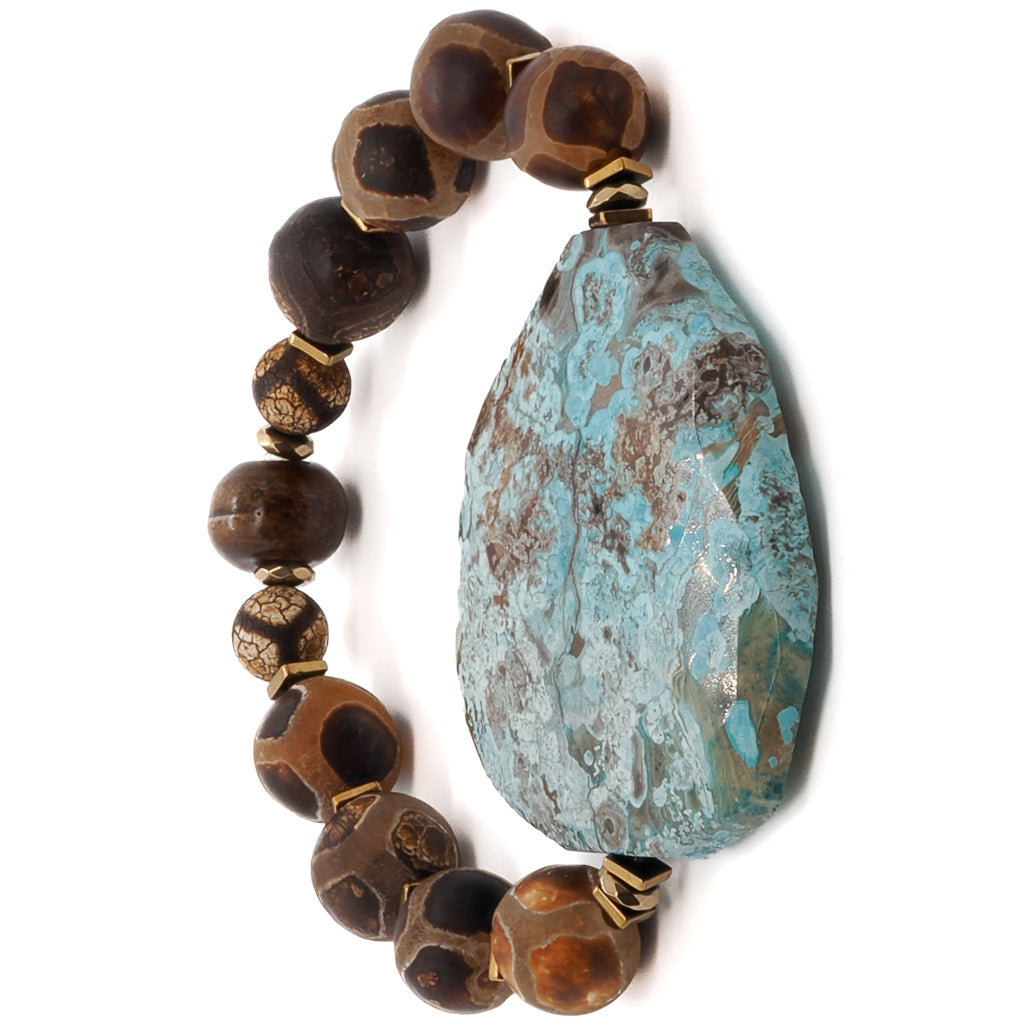 Ocean Whisper Beaded Chunky Bracelet
The Ocean Whisper Beaded Chunky Bracelet is bold and stylish. I combined Tibetan Agate beads with a large sky blue ocean jasper stone to create this chunky bracelet. This handmade bracelet is perfect for a unique and bold women.
Jasper Stone is known as the Nurturing Stone. Having it in your life will feel like having a best friend by your side because it will sustain you during times of stress. It balances the yin and yang and encourages honesty with one's self. Jasper provides courage to tackle problems and helps with quick thinking. Shamanic traditions used this stone for power and protection. This stone also clears electromagnetic smog and stimulates the imagination.
Tibetan Agate stone is an all-round healing gemstone known for healing the mind, body and spirit. It is capable of great cleansing abilities at the physical and emotional level. Tibetan Agate are also known Tibetan Dzi agate, originating from Tibet and the Himalayan mountains. In Tibetan, this word has a meaning of splendor, shine and brightness. They often bring fantastic good fortune, prosperity, wealth and good health to the owner.
I personally hand craft each piece, making them one-of-a-kind. Each piece is unique like we all are...
10mm Tibetan Agate Natural Stone Beads
Gold Hematite Stone Spacers
10mm brown meditation bead
Beautiful Raw Sky Blue Ocean Jasper Stone
Bracelet size 6 1/2" on stretchy high quality jewelry cord. Contact me if you need any adjustments
Handmade in USA
Every Ebru Jewelry purchase will arrive wrapped in a gift box
Share