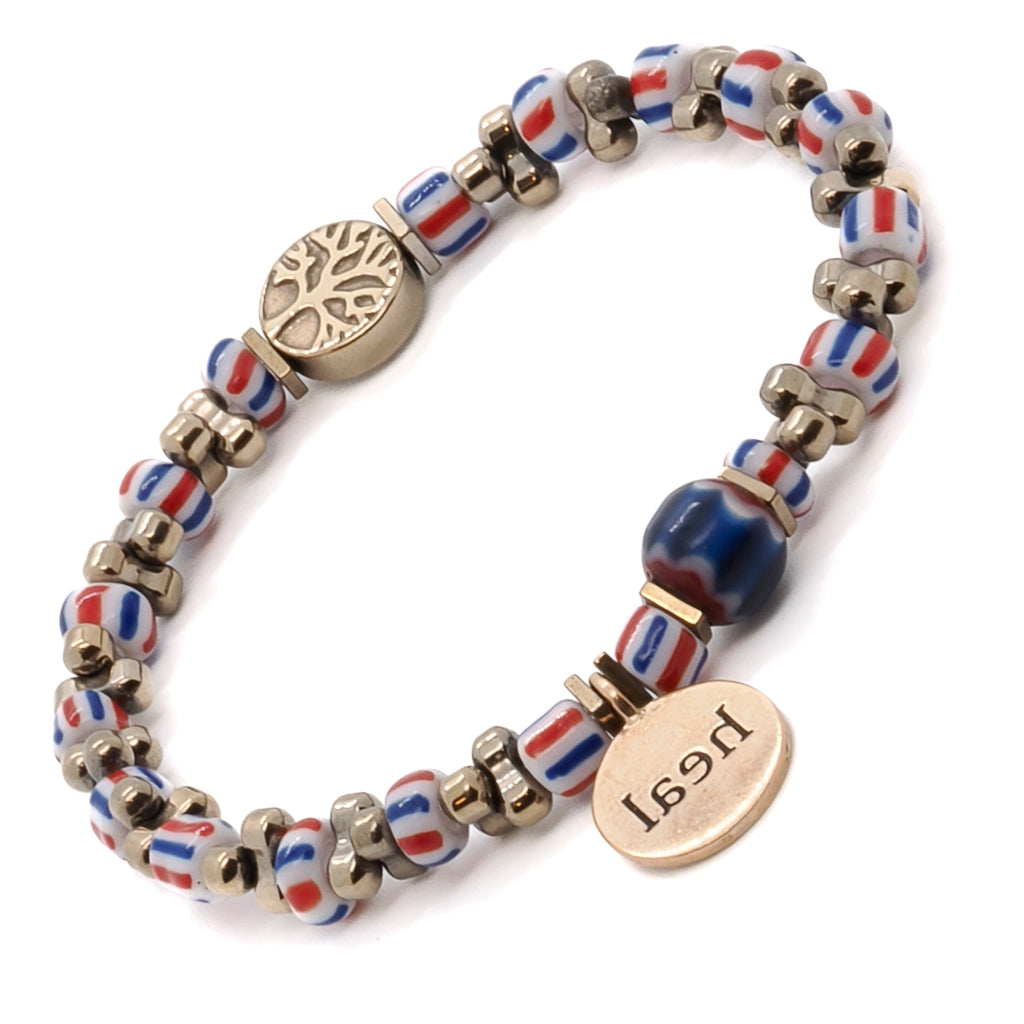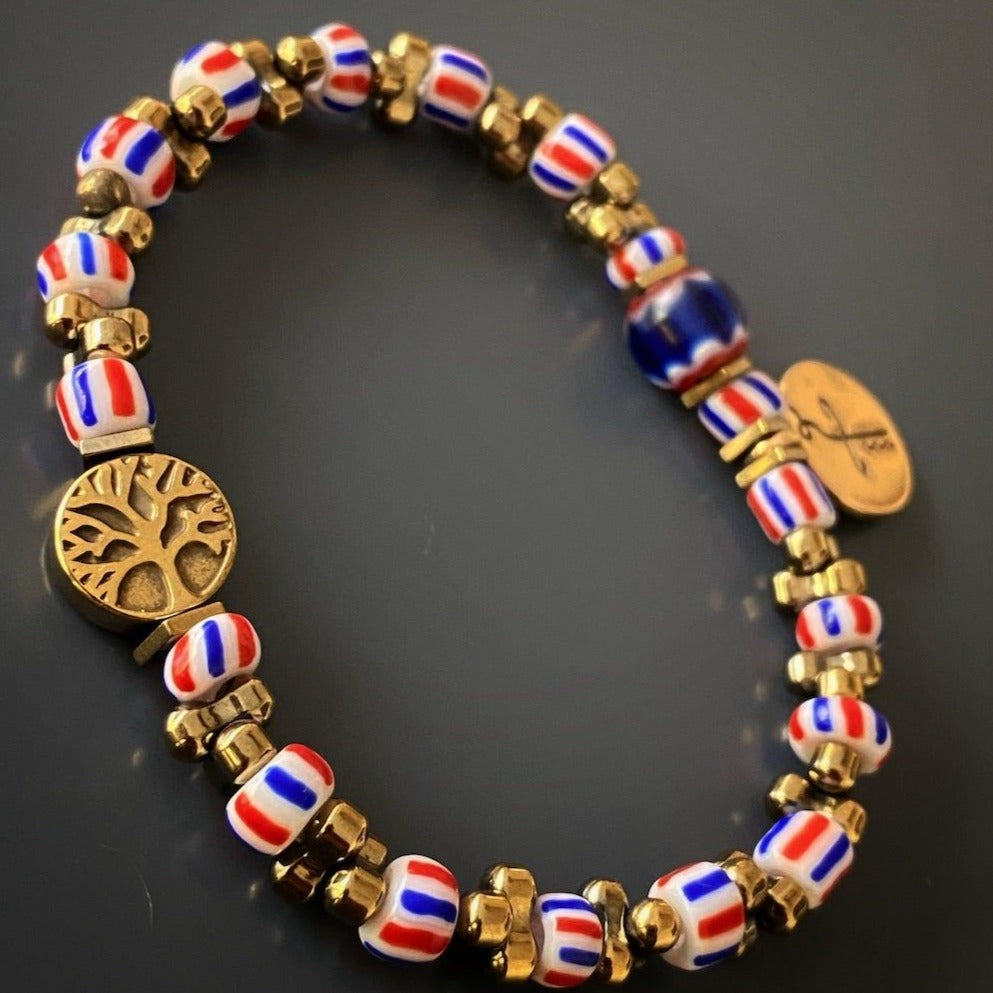 Nepal Heal Bracelet, a captivating handmade accessory that combines spiritual symbolism. Surrounding the heal charm is a striking hematite tree of life bead. The tree of life symbolizes growth, renewal, and interconnectedness, representing the continuous cycle of life and the healing power of nature.
Experience the spiritual essence and healing power of the Nepal Heal Bracelet. With its bronze heal charm, hematite tree of life bead, gold hematite spacers, and colorful African beads, this unique bracelet embodies both style and profound symbolism. Embrace the healing energy and elevate your style with this captivating accessory.

I personally hand craft each piece, making them one of a kind and meaningful...Each piece is unique like we all are...

Details;
Bronze heal charm 
Hematite stone tree of life bead
Gold color Hematite stone spacers
5mm African beads
Bracelet size 6."
Handmade in USA
Every Ebru Jewelry purchase will arrive wrapped in a gift box
Share