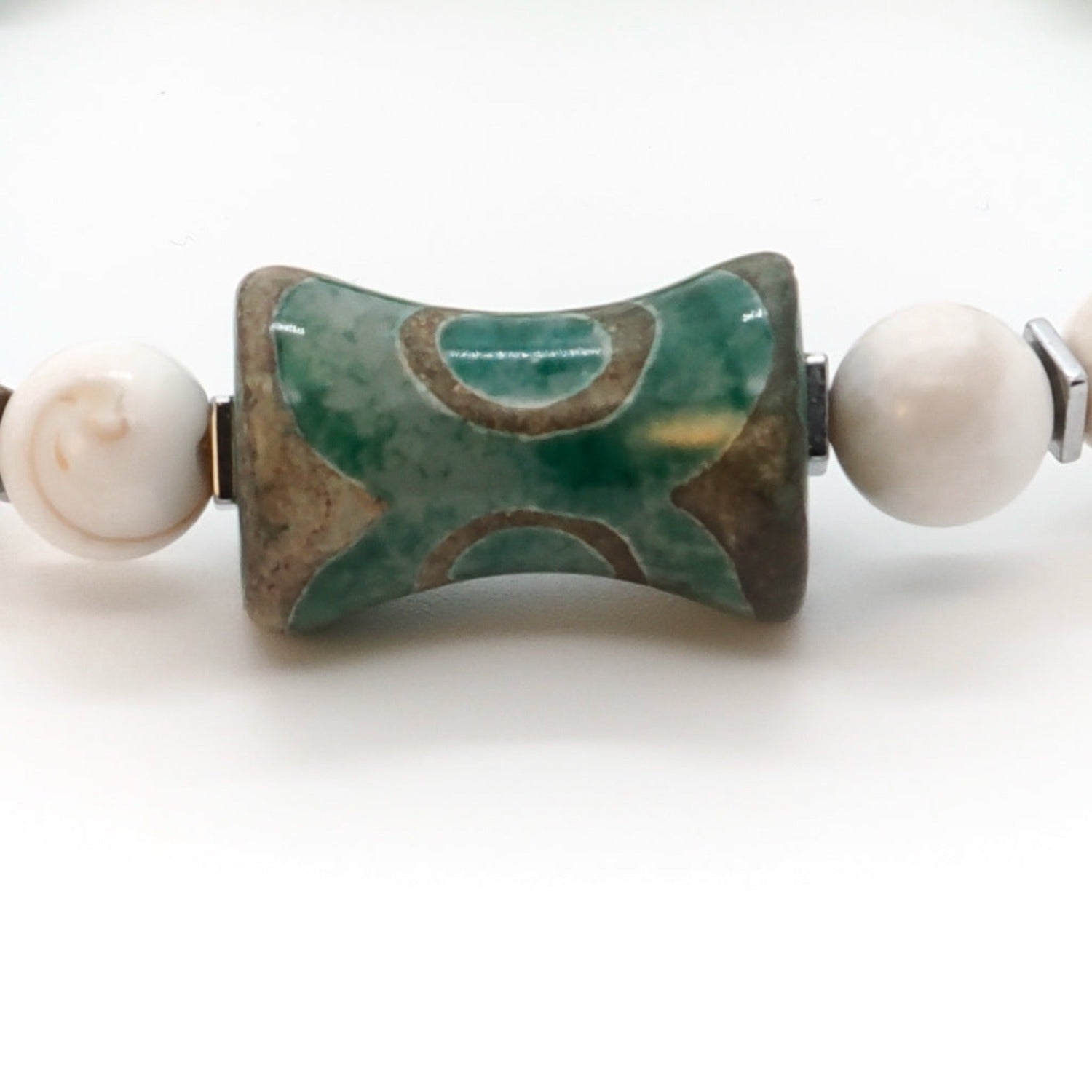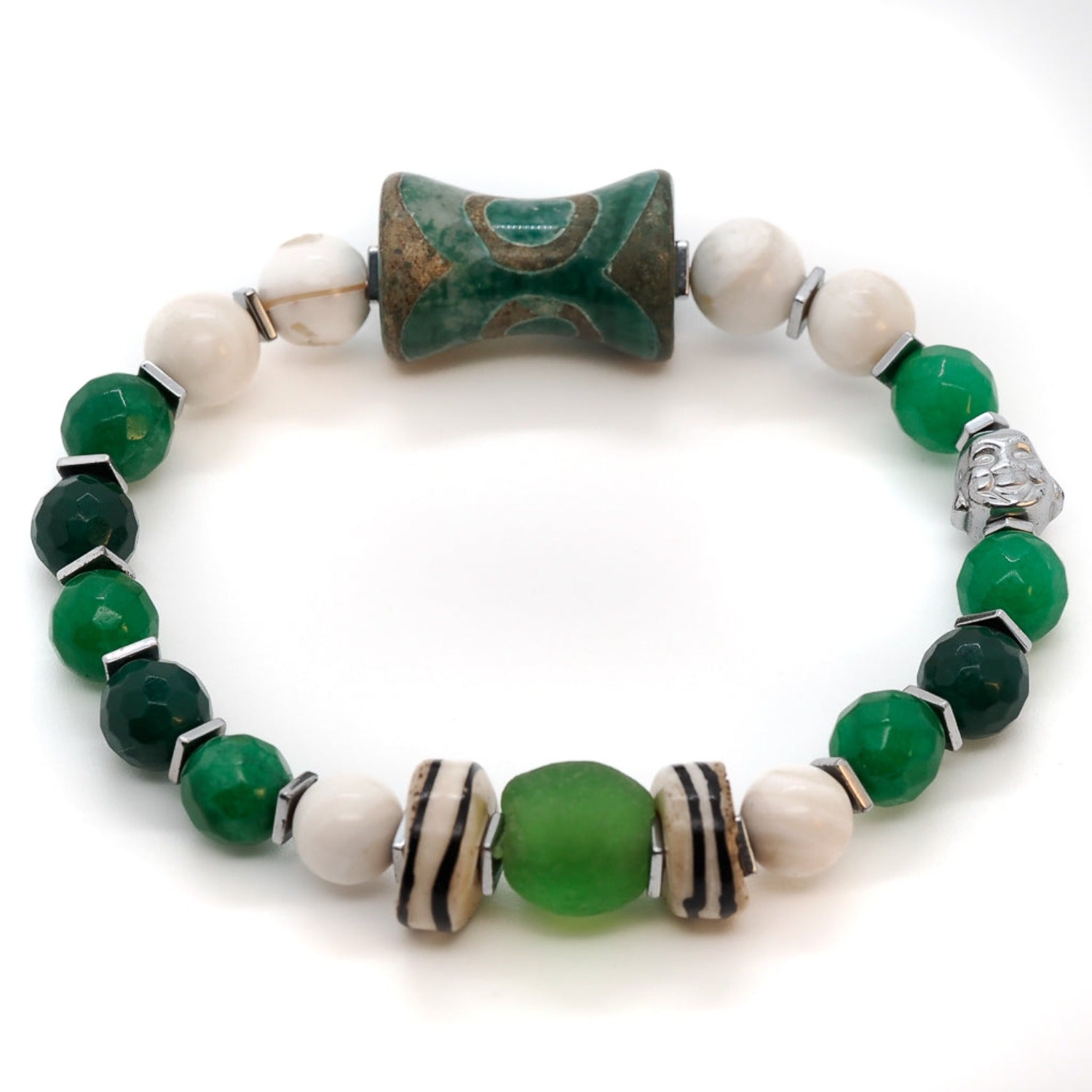 Nepal Beads Buddha Beaded Bracelet
Wearing the Nepal Beads Buddha Beaded Bracelet not only complements one's attire but also serves as a daily reminder to cultivate mindfulness, balance, and spiritual well-being. With its combination of White Nepal stone beads, Green Jade stone beads, Nepal striped meditation beads and a silver color Hematite stone Buddha bead, this handmade bracelet is a tangible expression of harmony, beauty, and enlightenment.
Handcrafted with meticulous attention to detail, this bracelet showcases a harmonious blend of natural materials and cultural inspiration.
I personally hand craft each piece, making them one of a kind and meaningful...Each piece is unique like we all are..
Details;
8mm White Nepal stone beads
7mm Green Jade stone beads
Nepal striped meditation beads
Handmade Nepal Green bead
Silver color hematite spacers
Silver color Hematite stone Buddha bead
African green glass bead
Bracelet size 6.5" on high quality stretchy jewelry cord. Contact me if you need any adjustments.
Handmade in USA
Every Ebru Jewelry purchase will arrive wrapped in a gift box
Share