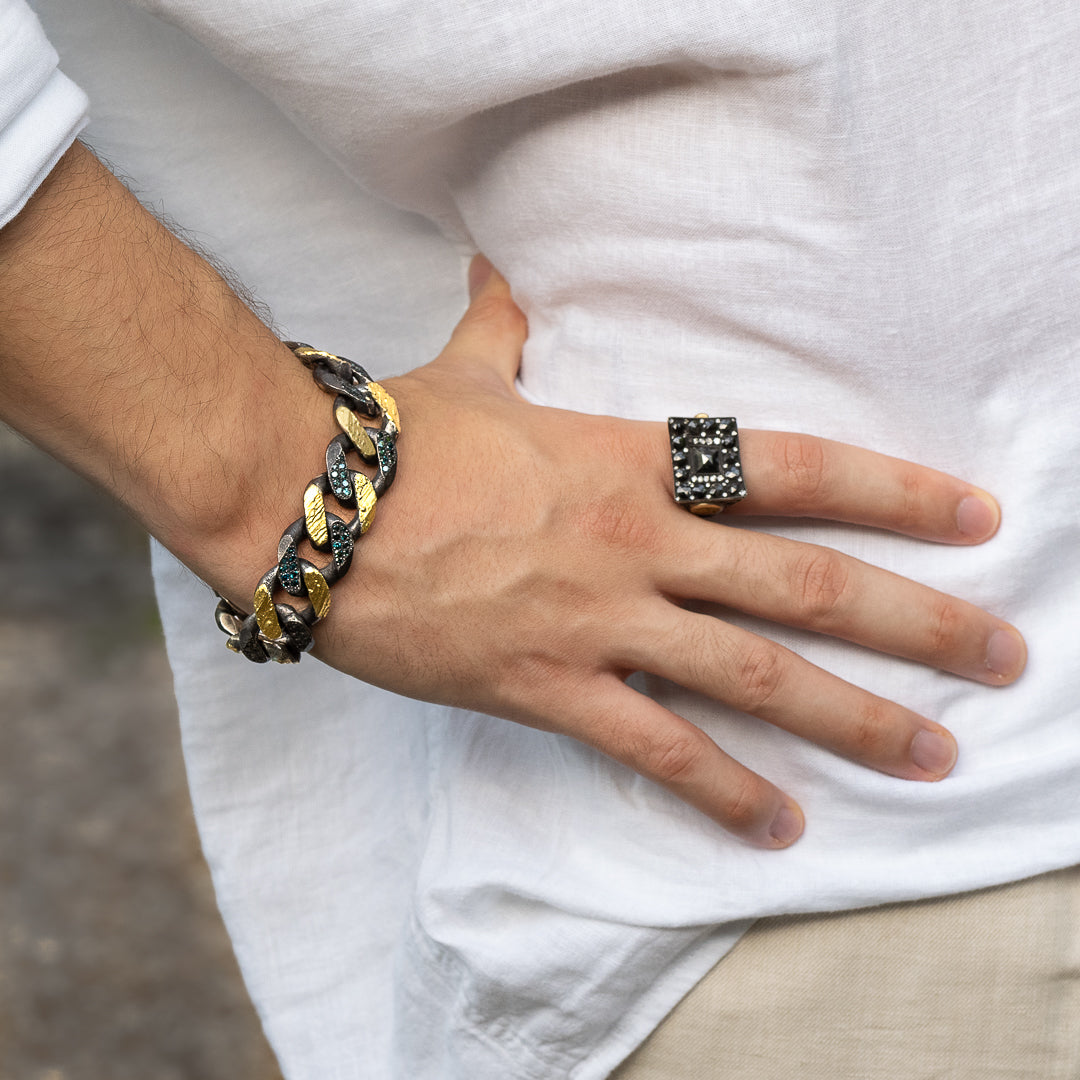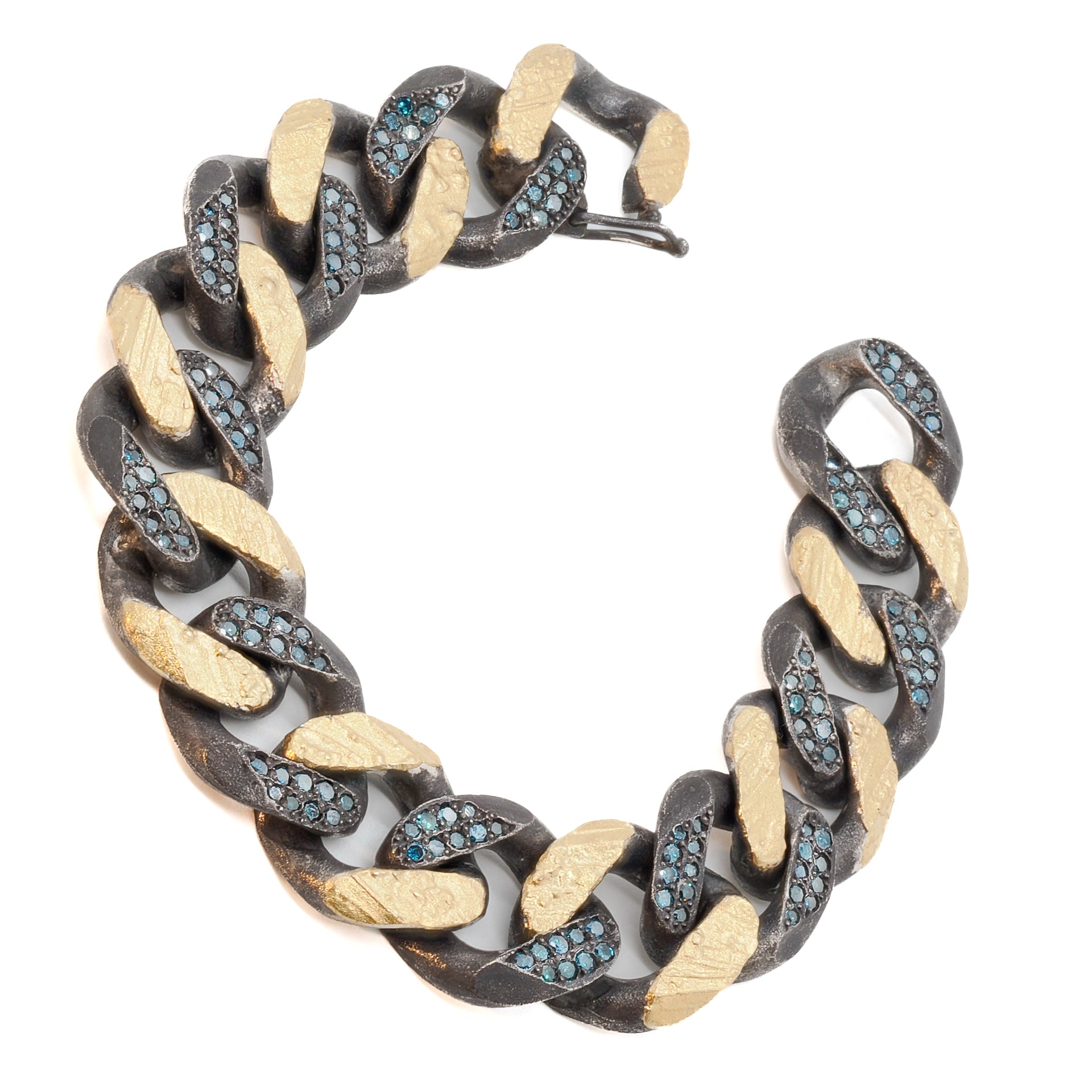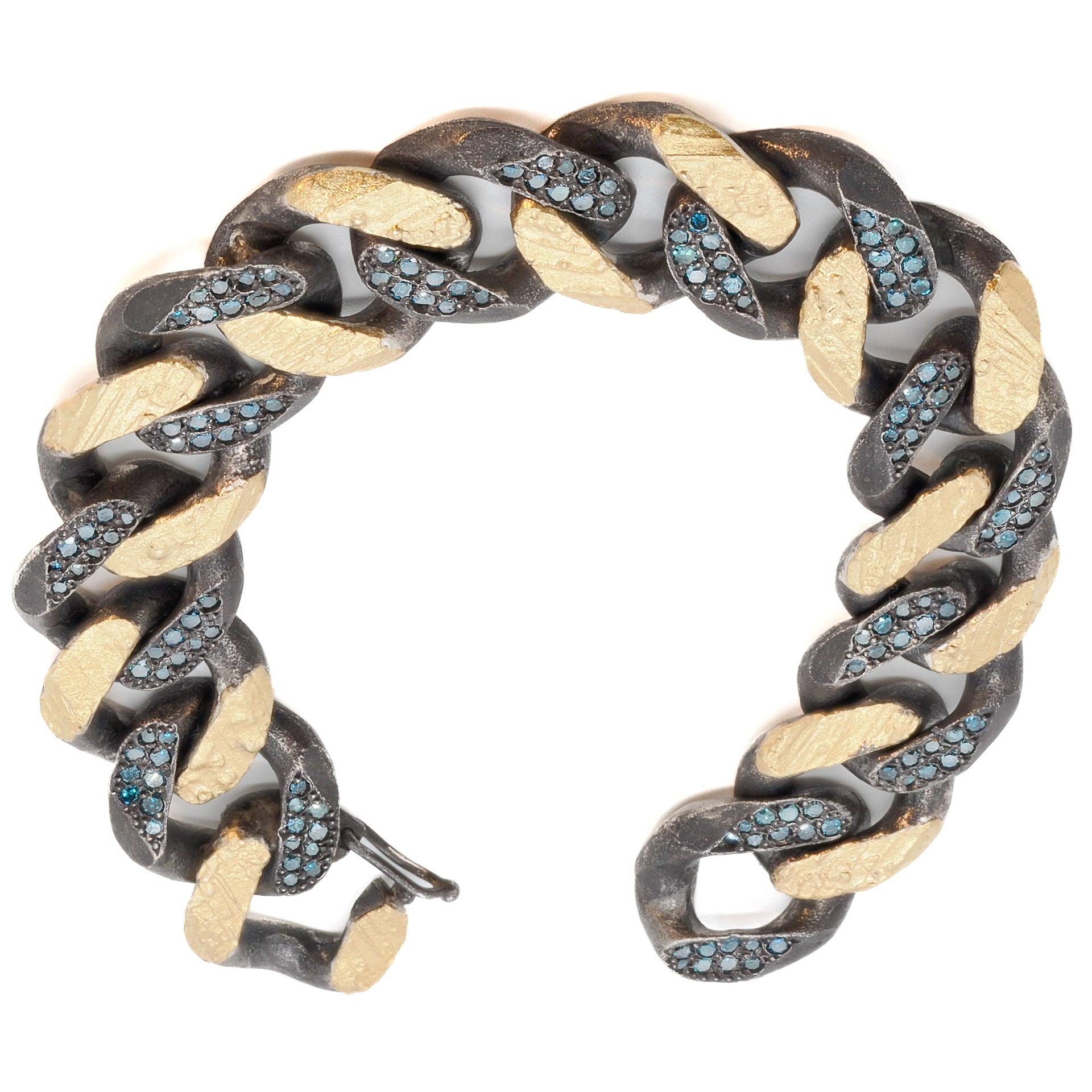 Nature Cuban Petroleum Bracelet
The Nature Cuban Petroleum Bracelet is a true statement piece that is sure to turn heads. Its combination of high-quality materials, unique design, and stunning diamonds make it a must-have for anyone who appreciates luxury and elegance in their jewelry.
The handmade bracelet is crafted with a 21k gold over silver surface, providing a high-quality and durable finish. The use of high-quality materials ensures that the bracelet will retain its luster and shine for years to come.
One of the standout features of the Nature Cuban Petroleum Bracelet is the presence of 1.90 carats of petroleum diamonds. These exquisite diamonds are of the highest quality, and their unique appearance adds to the overall elegance of the bracelet. The diamonds are expertly set into the links of the handmade bracelet, creating a dazzling effect that catches the eye.
Recycled handmade jewelry using 21K gold on rough silver and gold surfaces. Each piece is individually unique and imperfectly finished.

I personally hand craft each piece, making them one of a kind and meaningful...Each piece is unique like we all are...

Details;
21k Gold over silver surface
1.90 cts  Petroleum diamonds
Bracelet size is 8''
We can craft jewelry at your size of choice in our atelier if you contact us
Handmade in USA
Every Ebru Jewelry purchase will arrive wrapped in a gift box
Share