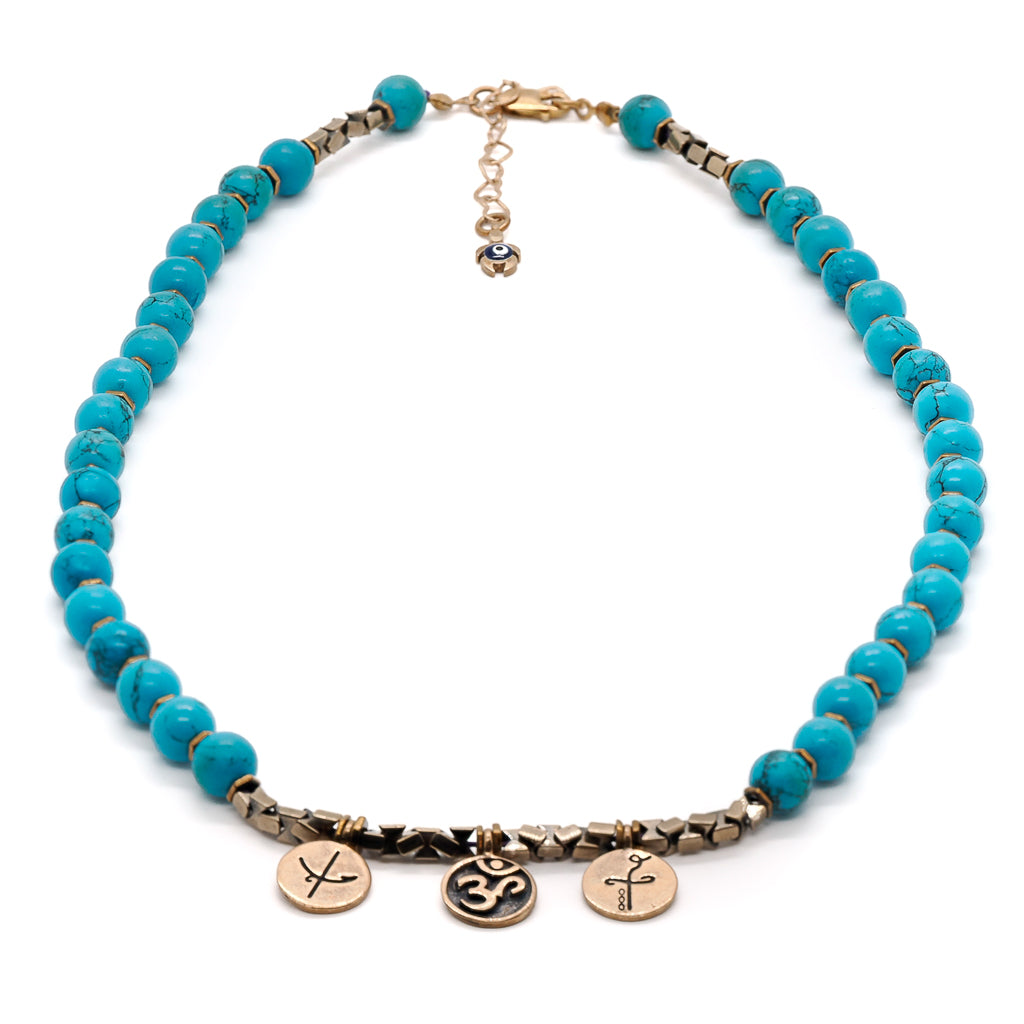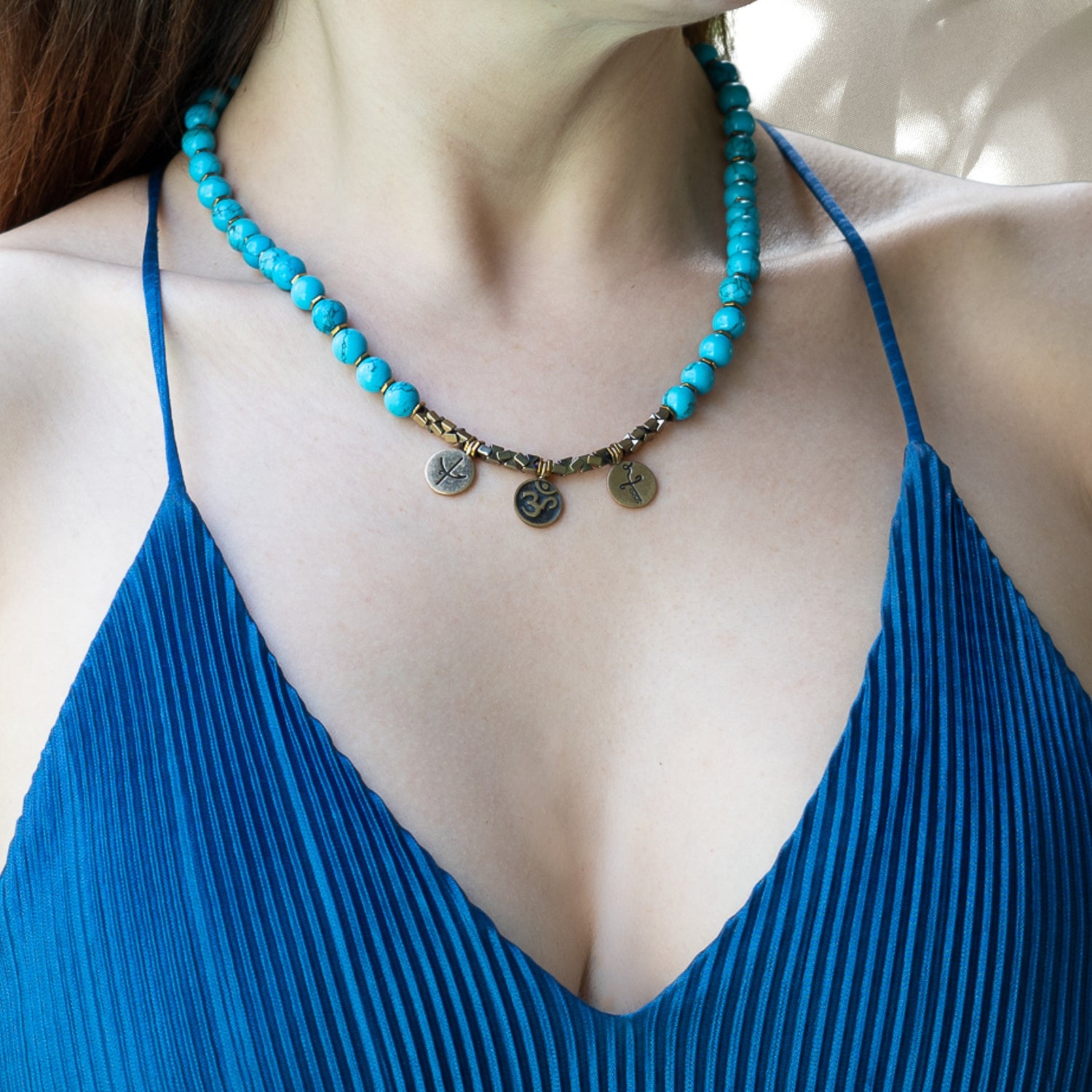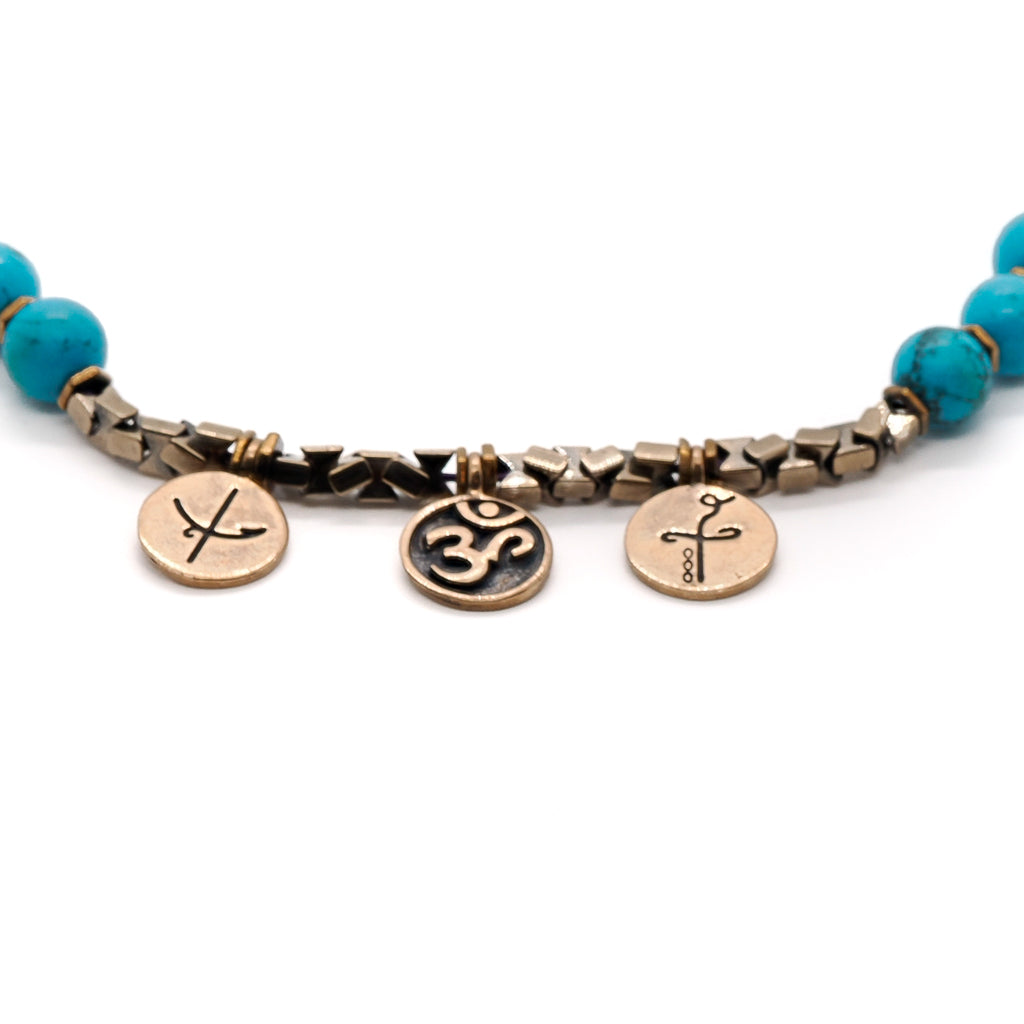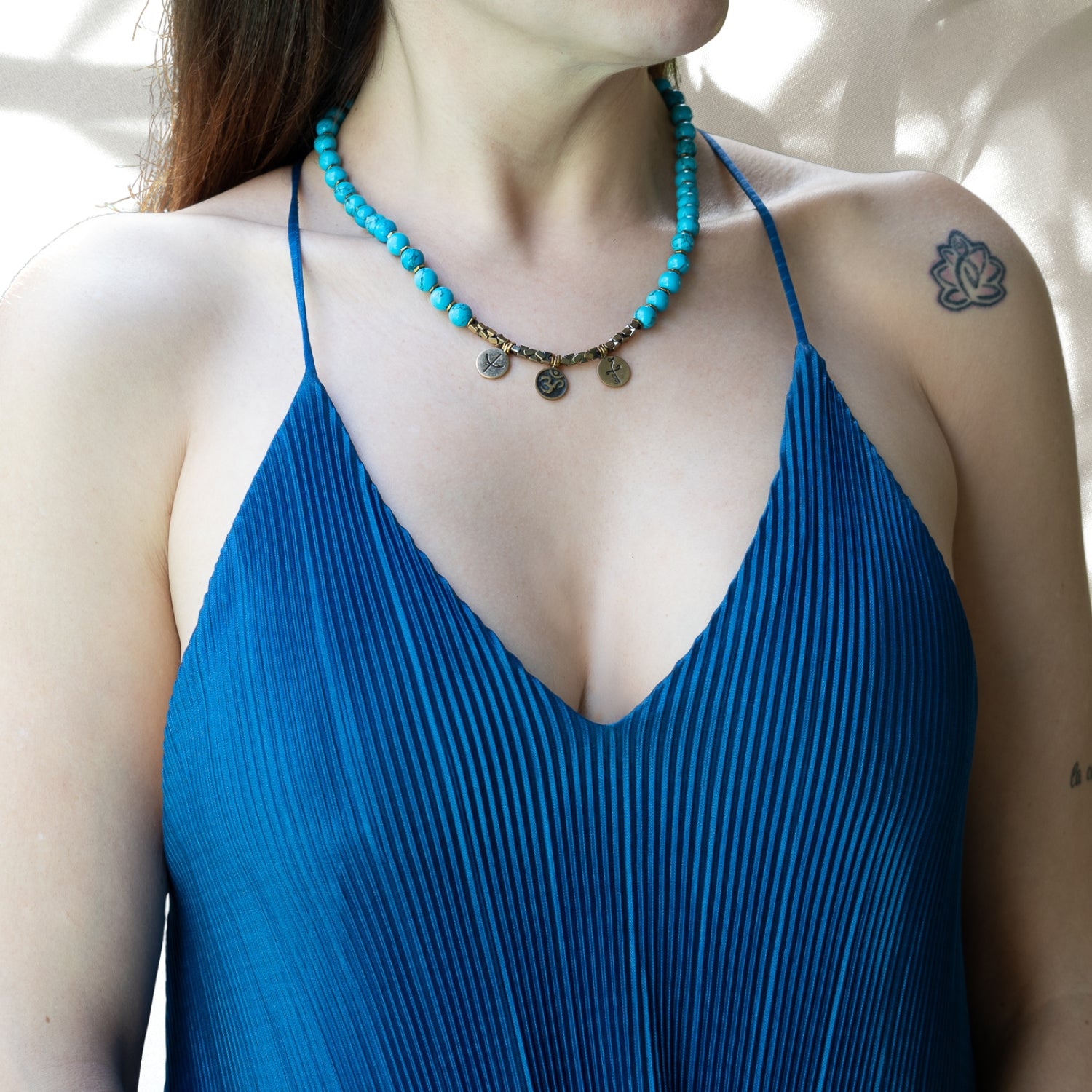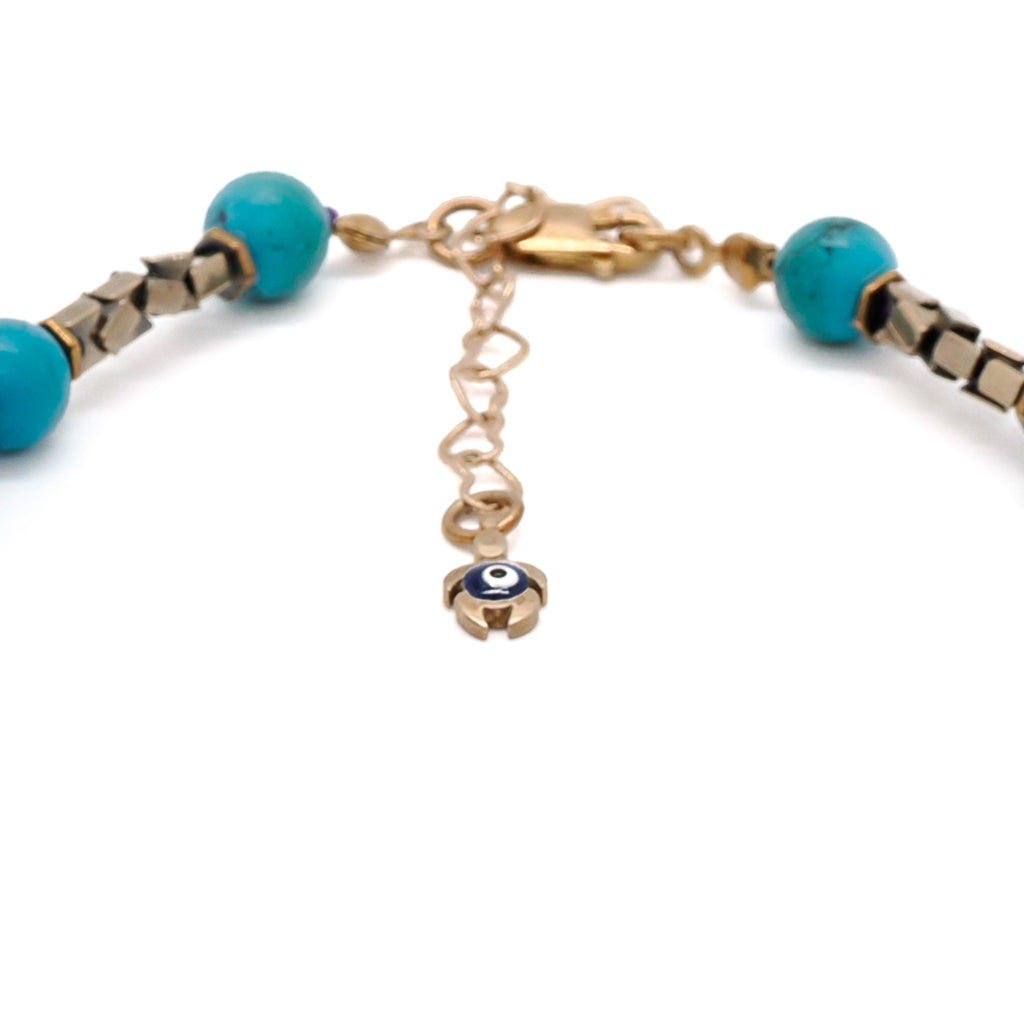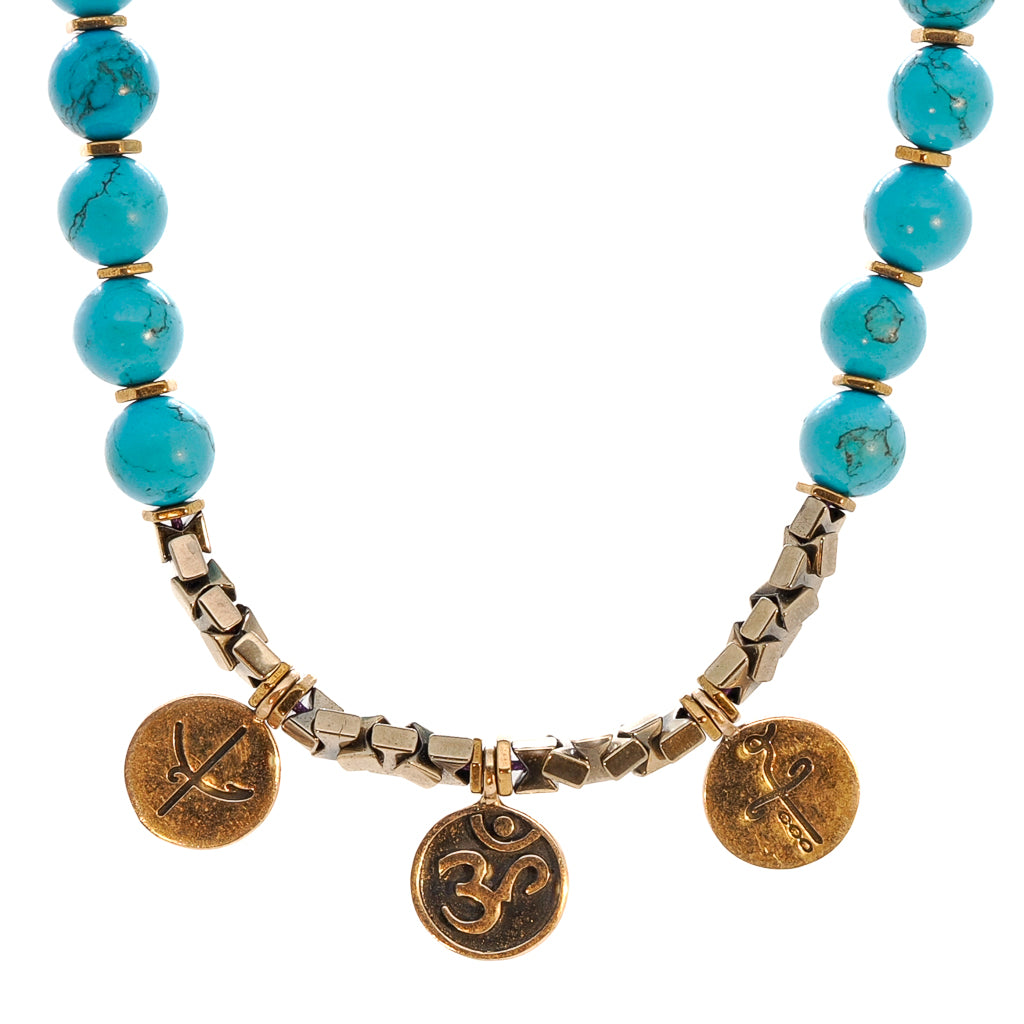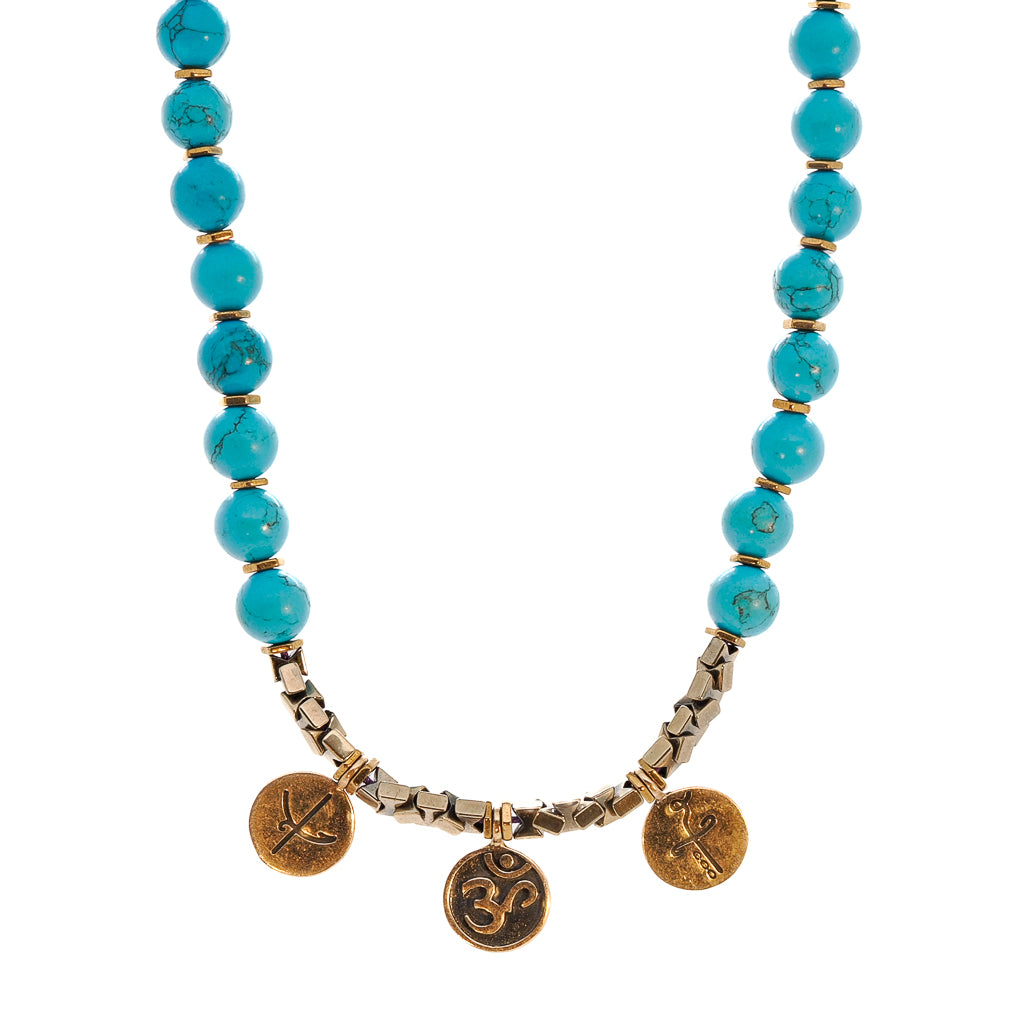 Mystic Meditation Beaded Necklace
The Mystic Meditation Beaded Necklace is full of positive energy. In line with my belief that handmade jewelry should bring good energy and have meaning, I included a variety of symbols and beautiful turquoise stones in this necklace. The Om mantra helps you tap into your inner world for peace, and the heal & dream charms remind you what's important in life. The evil eye symbol brings protection and turquoise stones are a must have for inner calm, all while looking stylish. 
The Evil Eye is a prominent symbol in many cultures, and is highly protective. Evil Eye is also called nazar. Evil Eye beads reflect ill intent and jealousy from the 'evil eye' back to the person thinking of it, hence protecting the wearer. They also bring good luck and are often found hanging in houses, workplaces and cars.
Turquoise dispels negative energy and is known as a purification stone. It balances and aligns all chakras and helps achieve inner calm and reduce mood swings. Turquoise can also attract romantic love and is a symbol of friendship.
The Om mantra is a sacred mantra known as the sound of the universe. The vibrations of the Om sound is said to energize all chakras and help one connect with their Divine Self. Om is said to be a direct expression of God, so it makes prayers more effective by increasing pranic energy.
I personally hand craft each piece, making them one of a kind and meaningful...Each piece is unique like we all are..
Details;
8mm turquoise stone beads

Hematite stones
Gold vermeil heart back chain and lobster clasp
Hematite stone spacers
Gold plated bronze OM mantra charm
Gold plated bronze Dream and Heal sigil charms
Gold vermeil evil eye turtle charm
Necklace length 18"
Extender 2"
Handmade in USA
Every Ebru Jewelry purchase will arrive wrapped in a gift box
Share