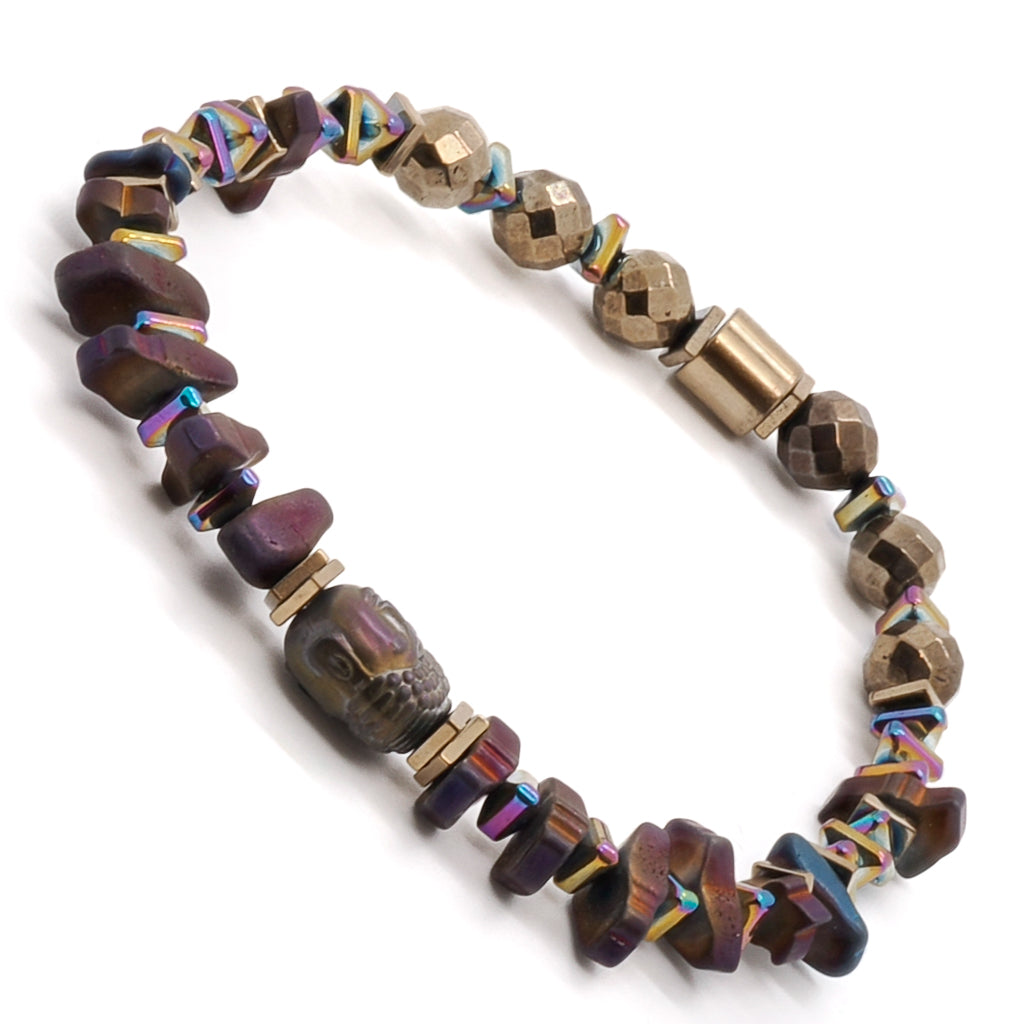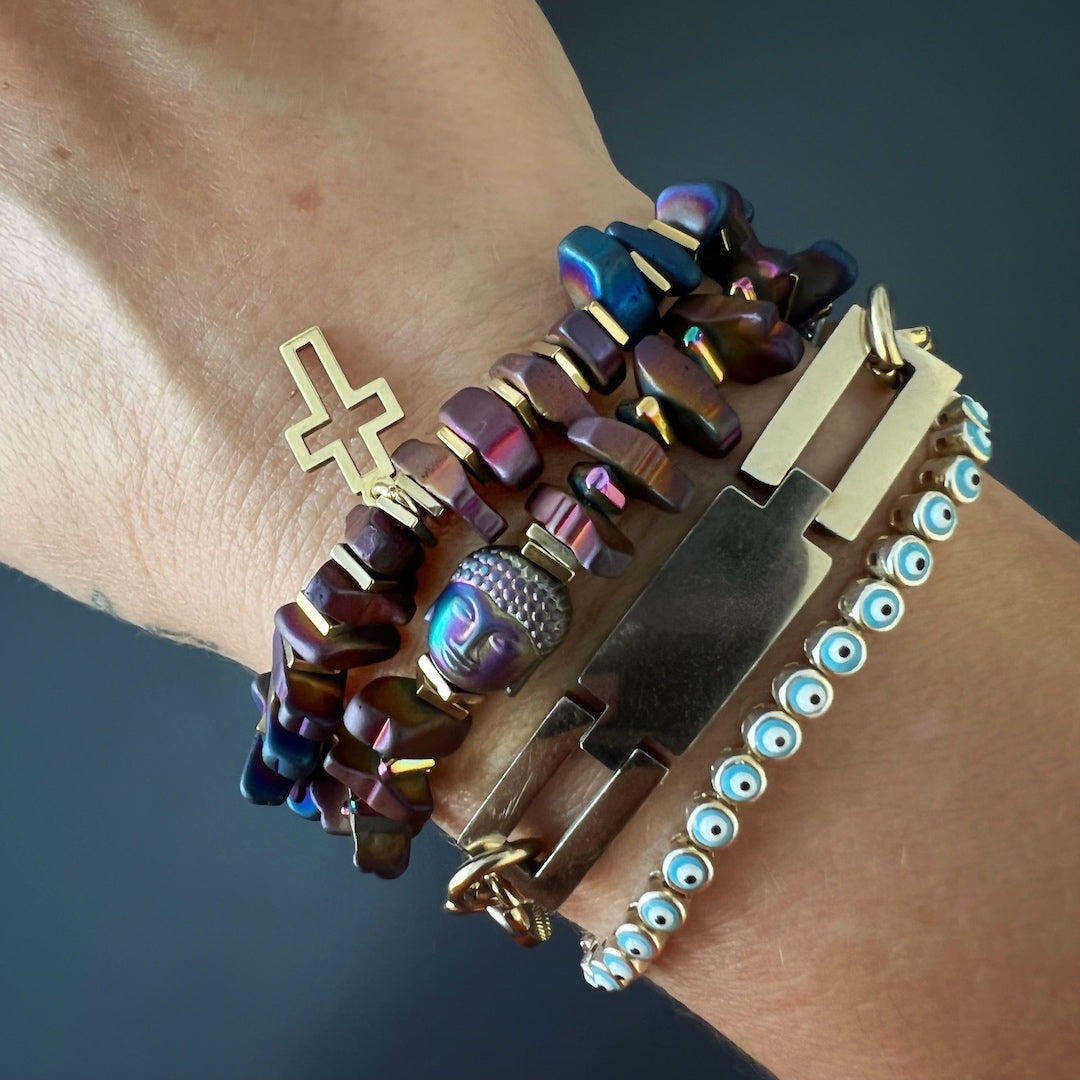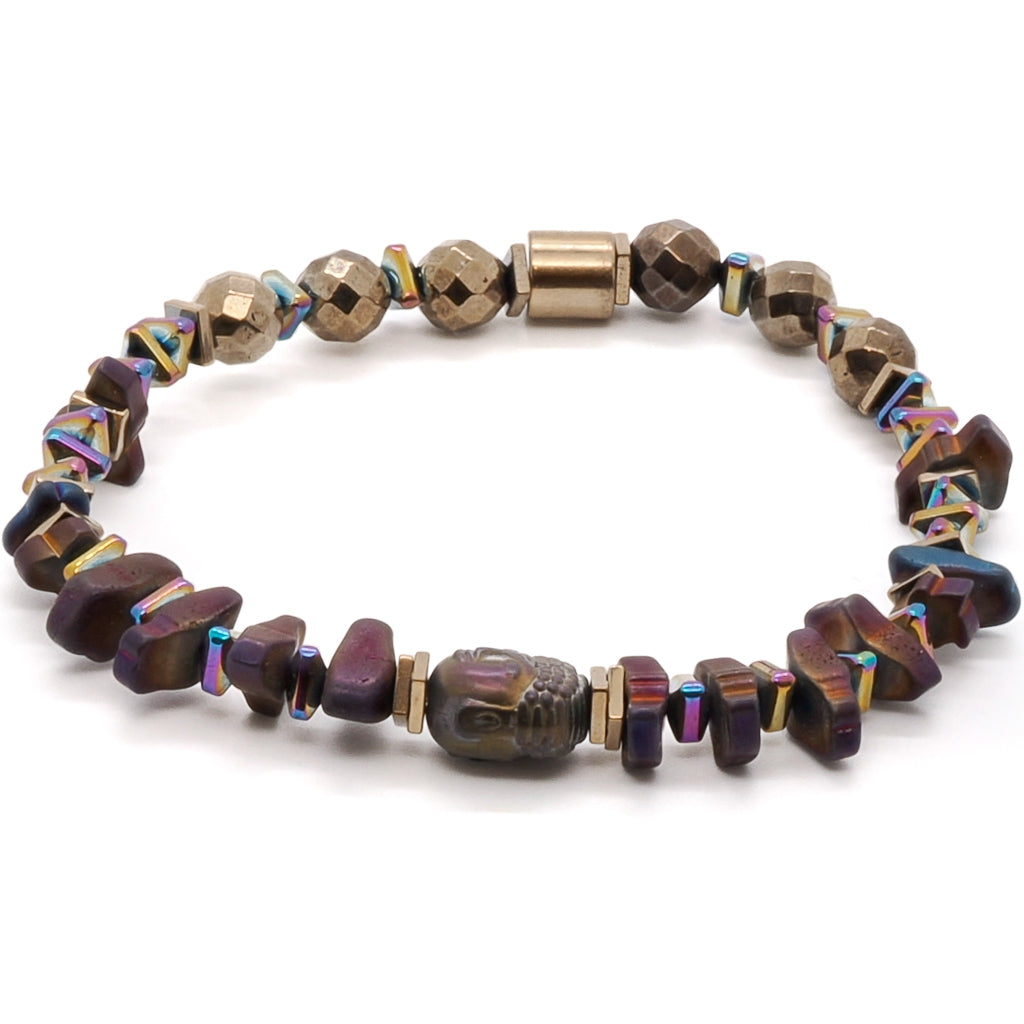 The Mystic Buddha Bracelet is a captivating and spiritually inspired piece of handmade jewelry.
The centerpiece of the bracelet is the Hematite Buddha bead, which represents tranquility, enlightenment, and inner peace. The Buddha bead is meticulously crafted with Hematite, known for its metallic luster and grounding properties. Its smooth and detailed design adds a touch of serenity and spiritual energy to the bracelet.
Whether you wear it for its aesthetic beauty or as a symbol of your spiritual journey, the Mystic Buddha Bracelet is a versatile and captivating accessory.
I personally hand craft each piece, making them one of a kind and meaningful. Each piece is unique like we all are...
Details;
Hematite Buddha bead

Gold and multi color hematite stone spacers
Hematite tube bead
6mm faceted gold hematite beads
Bracelet size 6 1/2" on high quality stretchy jewelry cord. Contact me if you need any adjustments.
Handmade in USA
Every Ebru Jewelry purchase will arrive wrapped in a gift box
Share