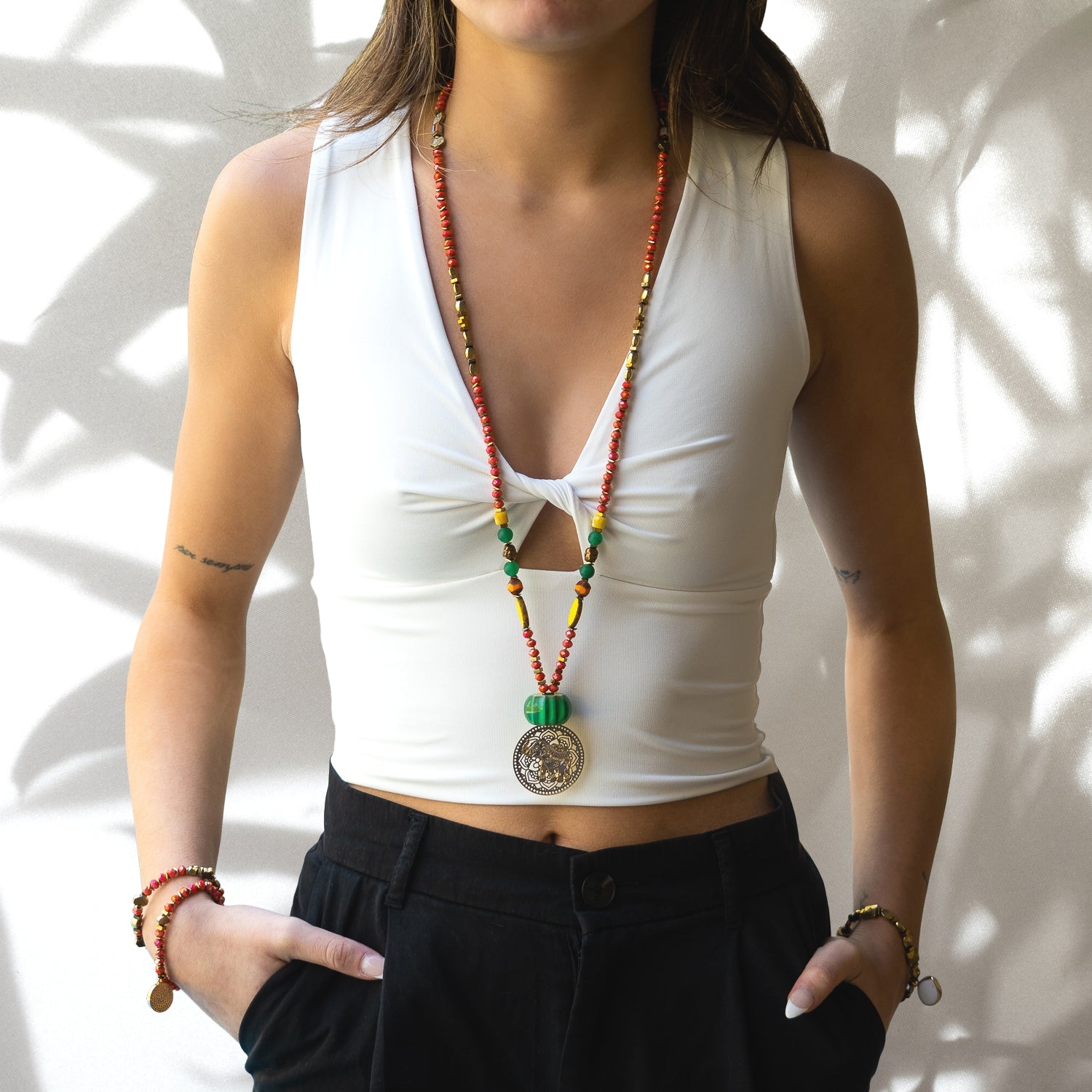 Mystic Bohemian Elephant Red Beaded Necklace
This Mystic Bohemian Elephant Red Beaded Necklace is a unique and colorful piece of handmade jewelry that combines bohemian style with a touch of mysticism. The necklace features a combination of different beads including red crystal beads, green jade beads, and colorful African beads. It also includes gold-colored hematite stone beads, gold-colored hematite Buddha beads, and gold-colored hematite stone heart beads. The necklace is highlighted by a handmade glass green color floral large bead, and it is finished with an 18K gold-plated elephant pendant. This unique necklace is perfect for those who love bohemian style and also appreciate the elephant as a symbol of strength, power, and good luck.
Elephants symbolize good luck, power and success all over the world. Since they are highly social animals, they also symbolize unity, loyalty and companionship.
I personally hand craft each piece, making them one of a kind and meaningful...Each piece is unique like we all are..
Details;
4mm red crystal beads

8mm green jade beads
Colorful African beads
Gold Color hematite stone beads
Gold color hematite buddha beads
Gold color hematite stone heart beads
handmade glass green color floral large bead
18K gold plated Elephant pendant
Necklace length 38" 
Pendant 1.6''

Handmade in USA
Every Ebru Jewelry purchase will arrive wrapped in a gift box
Share