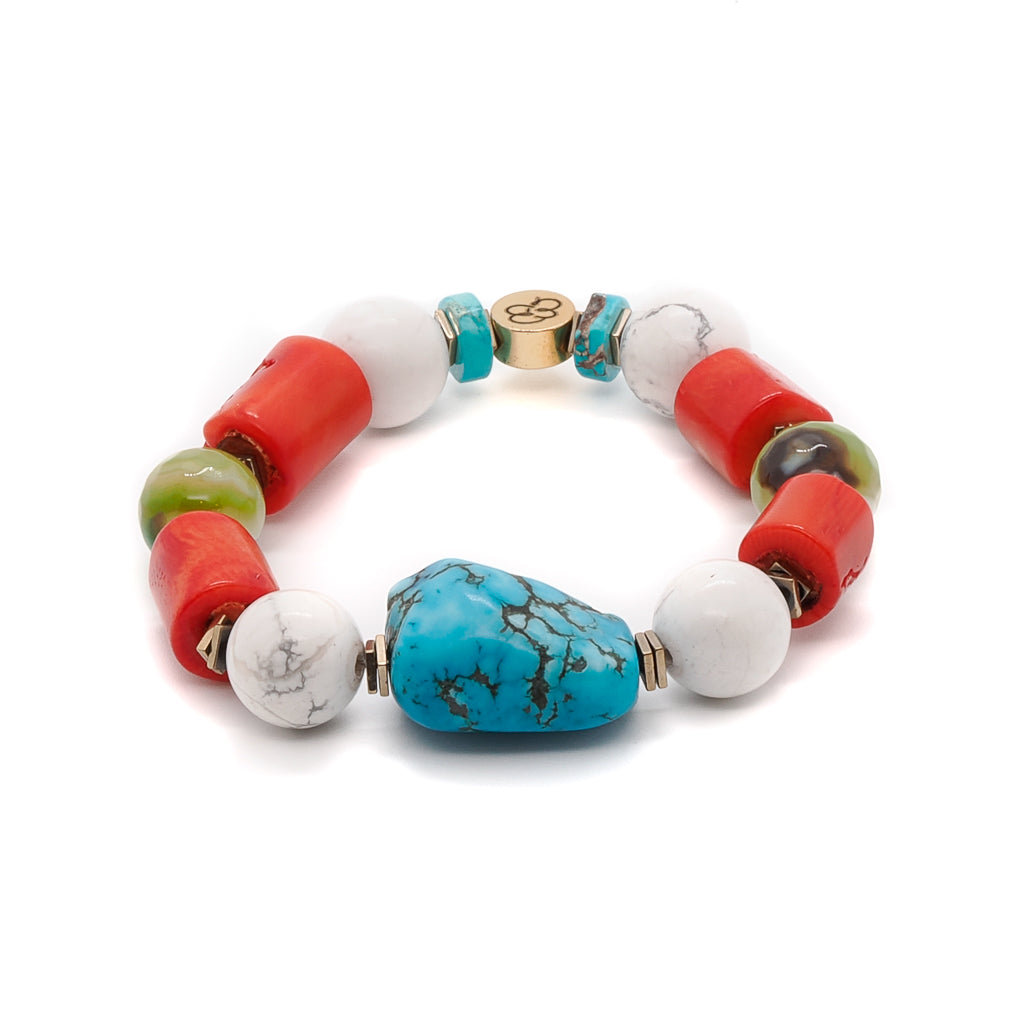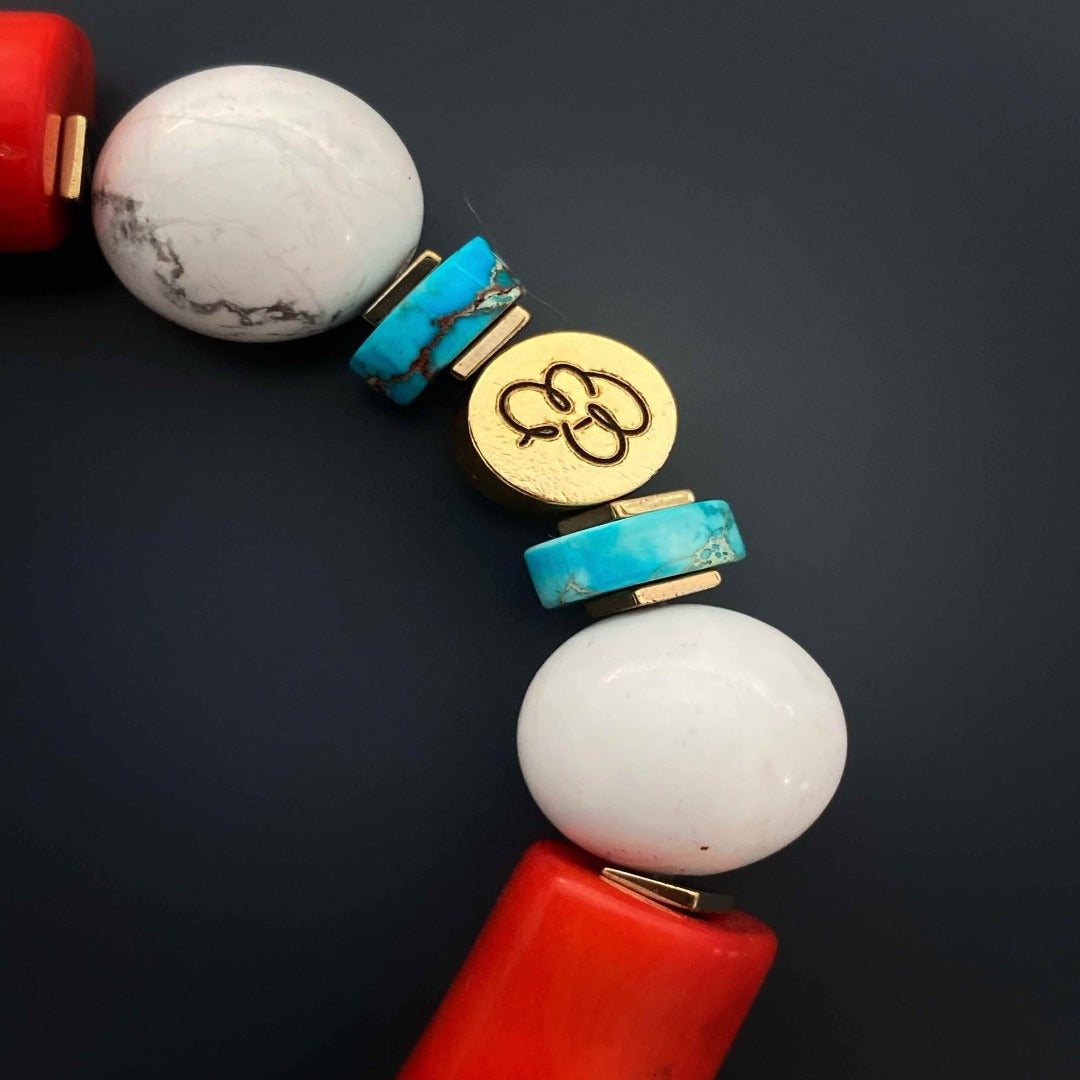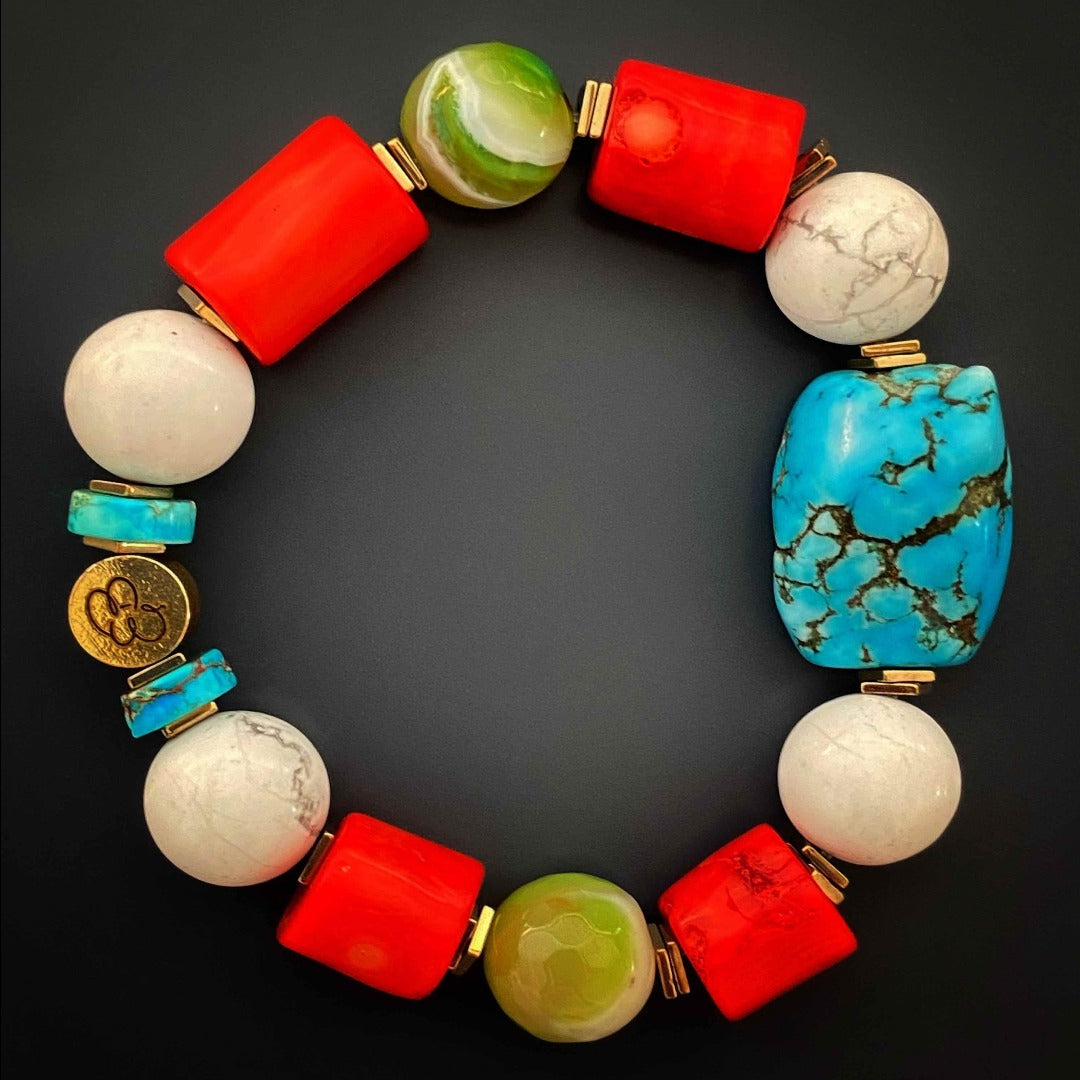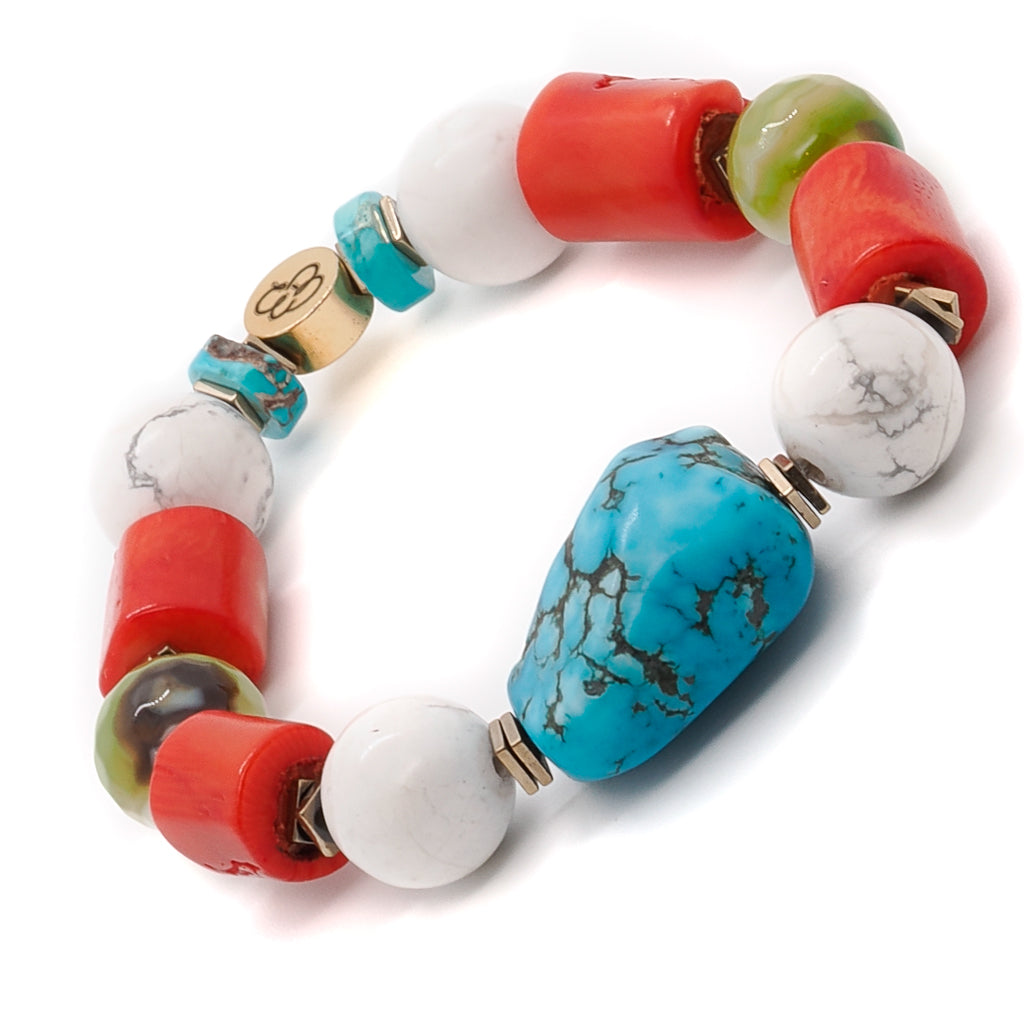 Mila Bracelet is not only a visually appealing handmade accessory but also a representation of personal energy and intention. It serves as a reminder to embrace the beauty of balance, passion, and inner peace.
Serving as the centerpiece is a large natural turquoise stone, known for its protective and healing properties.
Contrasting the white howlite beads are orange coral beads, which burst with vibrant energy and vitality. The orange hue adds a pop of color and visual interest, creating a captivating contrast against the white beads. The coral beads symbolize passion and strength, infusing the bracelet with a sense of vibrancy and life.
Adorn your wrist with the Mila Bracelet and let its vibrant design and meaningful elements inspire you on your journey of self-expression and empowerment.
I personally hand craft each piece, making them one of a kind and meaningful...Each piece is unique like we all are..
Details;
Large Raw Natural Turquoise Stone Bead
10mm White Howlite Stone Beads
Orange Color Large Coral Beads
5mm Rondella Turquoise Beads
10mm Green Agate Beads
Gold Color Hematite Stone Spacers
Gold Plated Ebru Jewelry Logo Bead
Bracelet size 6.5" on high quality stretchy jewelry cord.

Contact me if you need any adjustments
Handmade in USA
Every Ebru Jewelry purchase will arrive wrapped in a gift box
Share