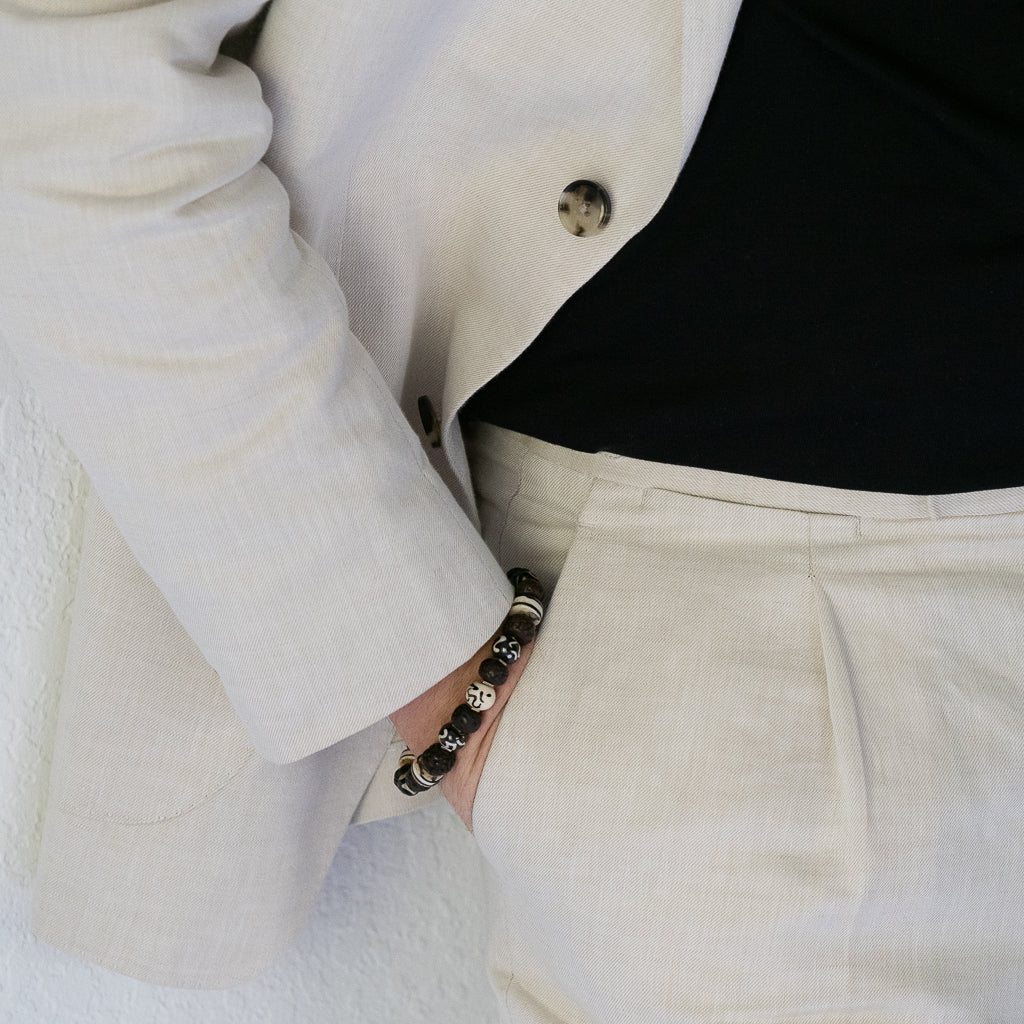 Meditation Seed Beads Yogi Bracelet
The Meditation Seed Beads Yogi Bracelet is a spiritually inspired handmade accessory that not only adds a touch of serenity to your style but also serves as a powerful tool for meditation and mindfulness. Crafted with utmost care, this bracelet combines meaningful elements that resonate with your spiritual journey.
At the heart of the bracelet, you'll find Om Nepal yak bone beads, which hold deep significance in various spiritual traditions. These beads are not only visually appealing but also carry a sense of sacredness and connection to ancient wisdom. Each yak bone bead is intricately carved with the sacred symbol "Om," representing the essence of the universe and the eternal vibration of existence.
The Meditation Seed Beads Yogi Bracelet is not just a fashionable accessory; it is a wearable expression of your spiritual side.
I personally hand craft each piece, making them one of a kind and meaningful...Each piece is unique like we all are..
Details;
10mm inlaid Om Nepal yak bone beads

10mm Nepal seed beads
8mm Nepal eye meditation beads
Gold color hematite stone spacers
Bracelet size 8" on stretchy jewelry cord. Contact me if you need any adjustments
Handmade in USA
Every Ebru Jewelry purchase will arrive wrapped in a gift box
Share