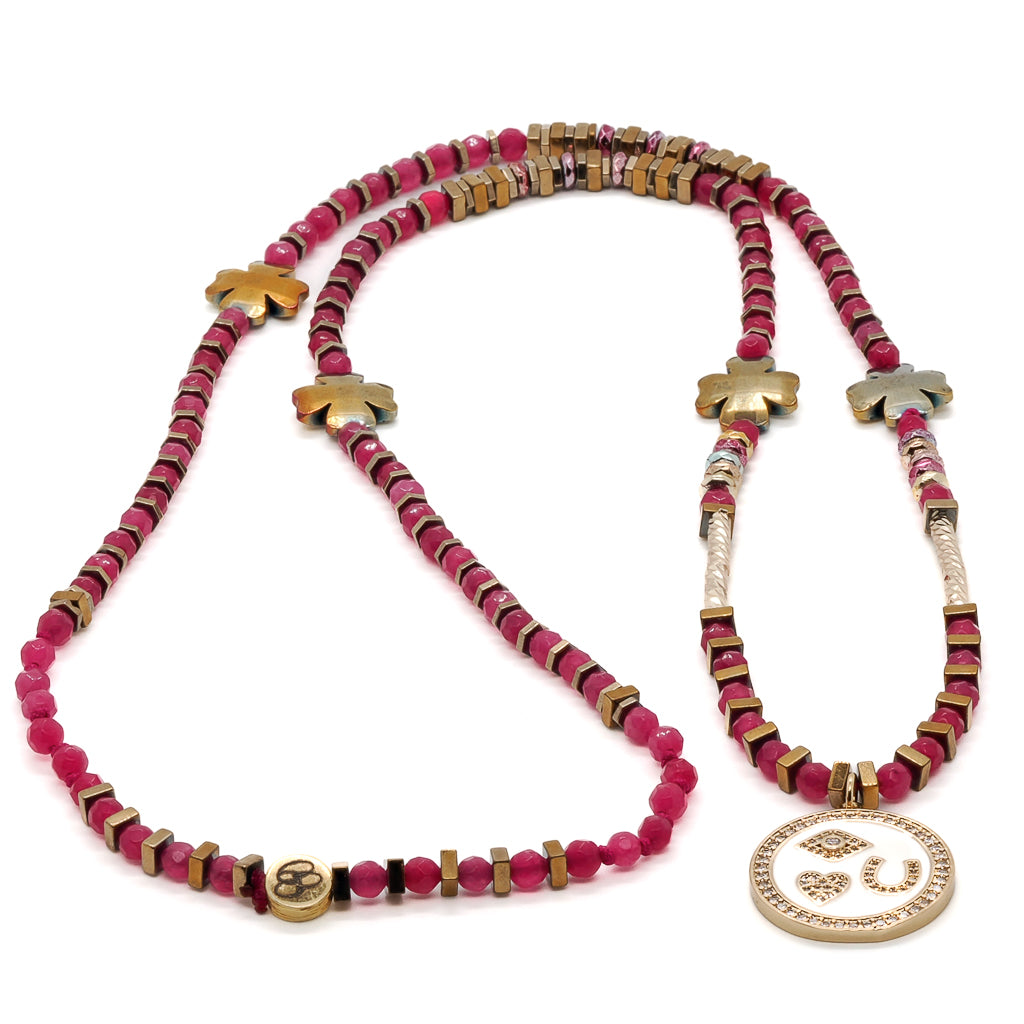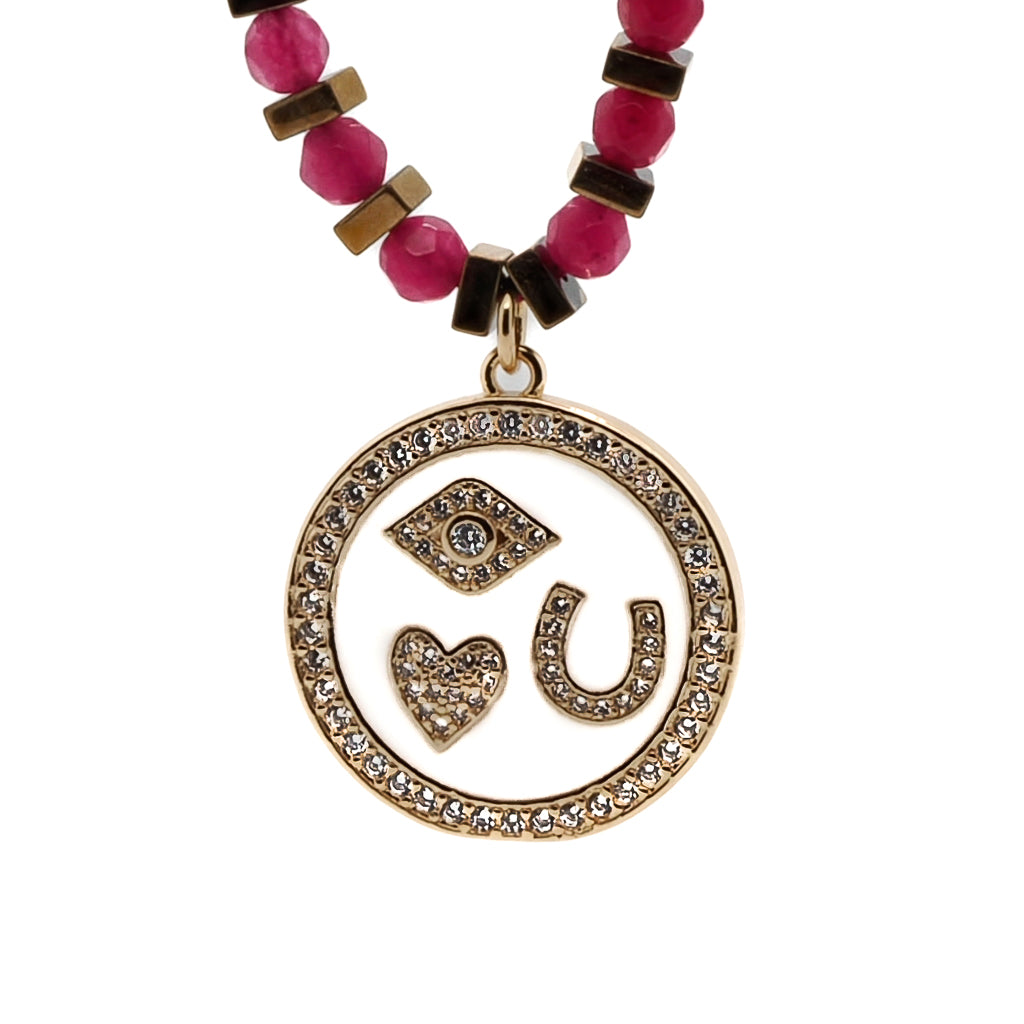 Magic Blessing Pendant Pink Beaded Necklace
The Magic Blessings Pendant Beaded Pink Necklace is the perfect handmade piece to wear if you want to invite a lifetime of fortune. Featuring an evil eye, horseshoe, heart pendant and lucky flowers this necklace is full of symbols to protect you and bring you good luck. The simple design and colors lets you wear this amazingly powerful piece anywhere you want and never take it off.
Evil Eye brings you happiness, protection calm and balance in your life.

Hematite is a powerful, grounding stone. This powerful stone has strong protective properties and was even used to make war paint by Native Americans thanks to its protection powers. It resonates with the root chakra, and gives the wearer clarity and stability of mind. It also keeps toxic emotions at bay and brings grounding energies. If you need a boost in confidence, hematite is a powerful crystal ally for you to have.
I personally hand craft each piece, making them one of a kind and meaningful...Each piece is unique like we all are..
Details;
4mm Hot pink faceted jade stone beads
Gold color hematite stone spacers
Gold plated faceted tube beads
Gold Plated and white enamel symbol pendant
Gold color hematite stone flower beads
925 sterling silver on 18k gold plated Ebru Jewelry logo bead
Necklace length 30'' with 1'' pendant
Handmade in USA
Every Ebru Jewelry purchase will arrive wrapped in a gift box
Share