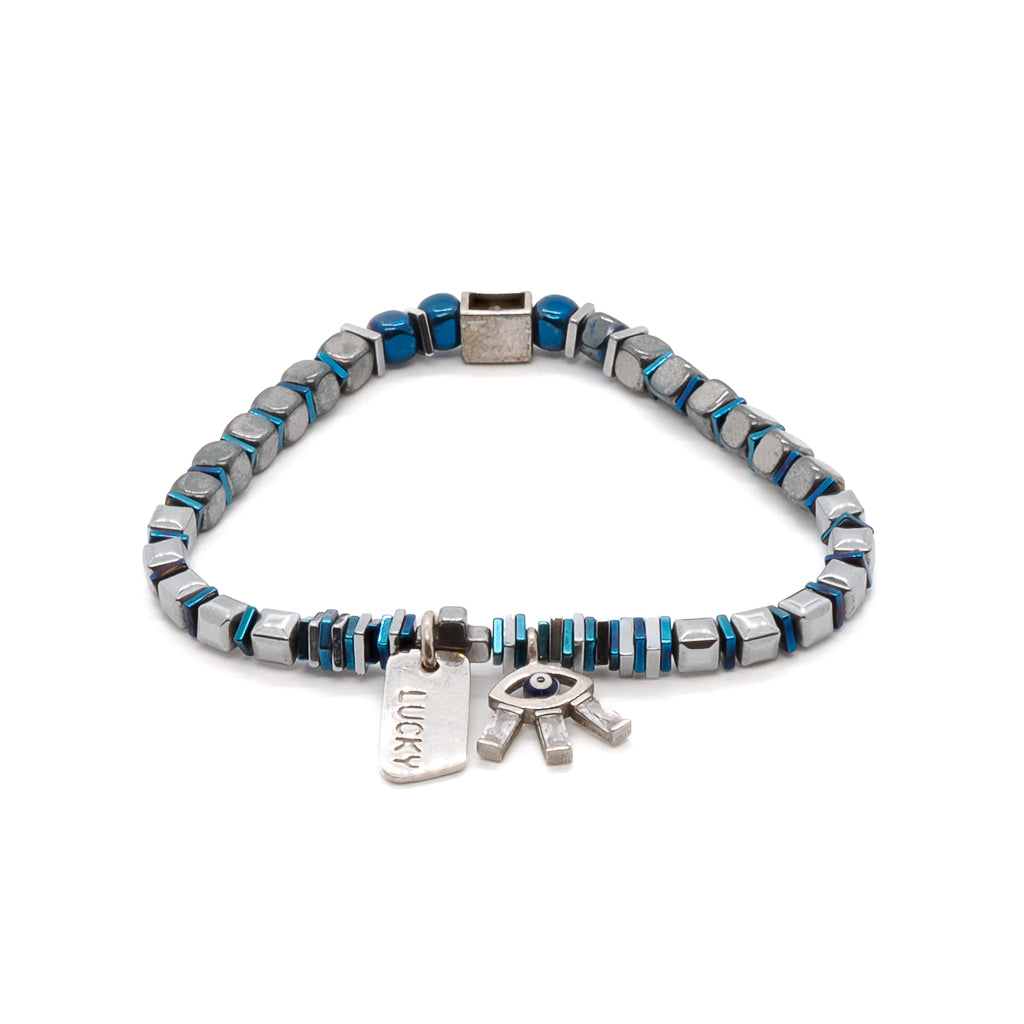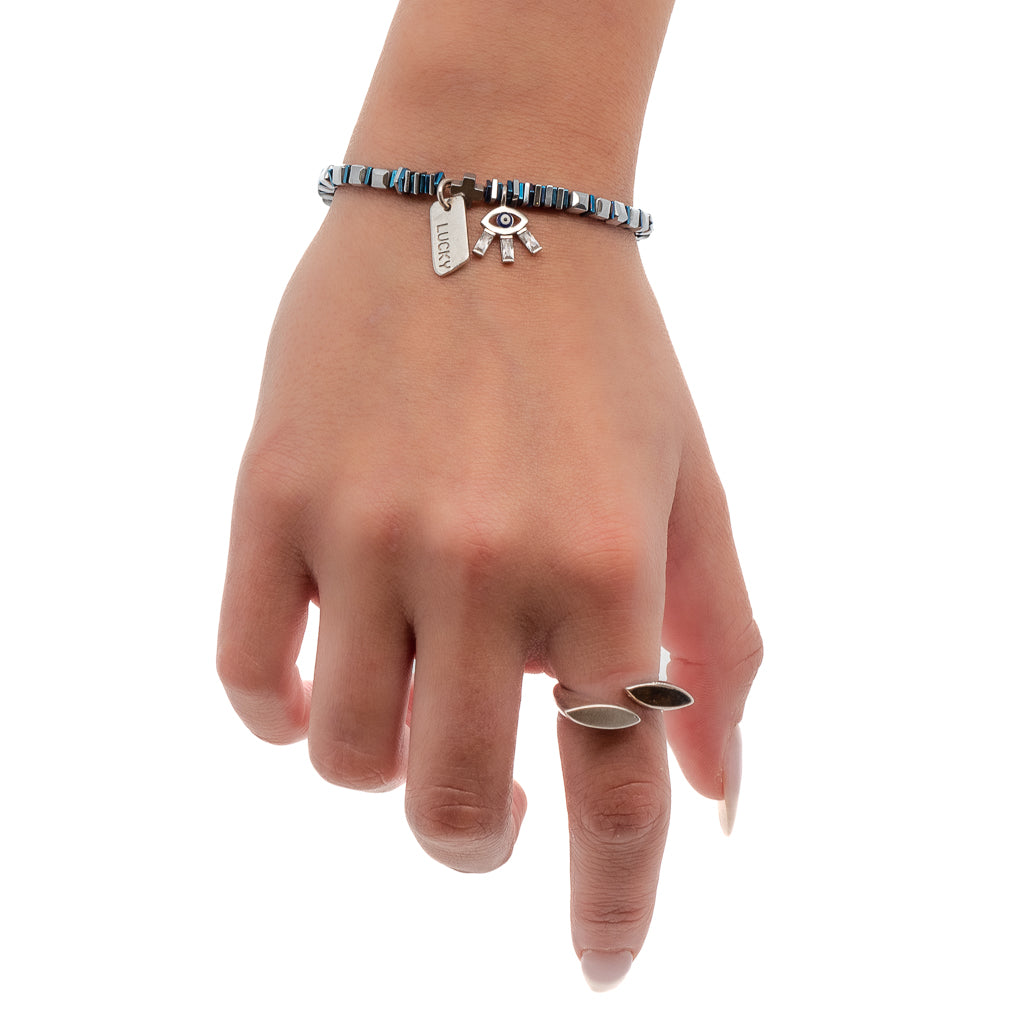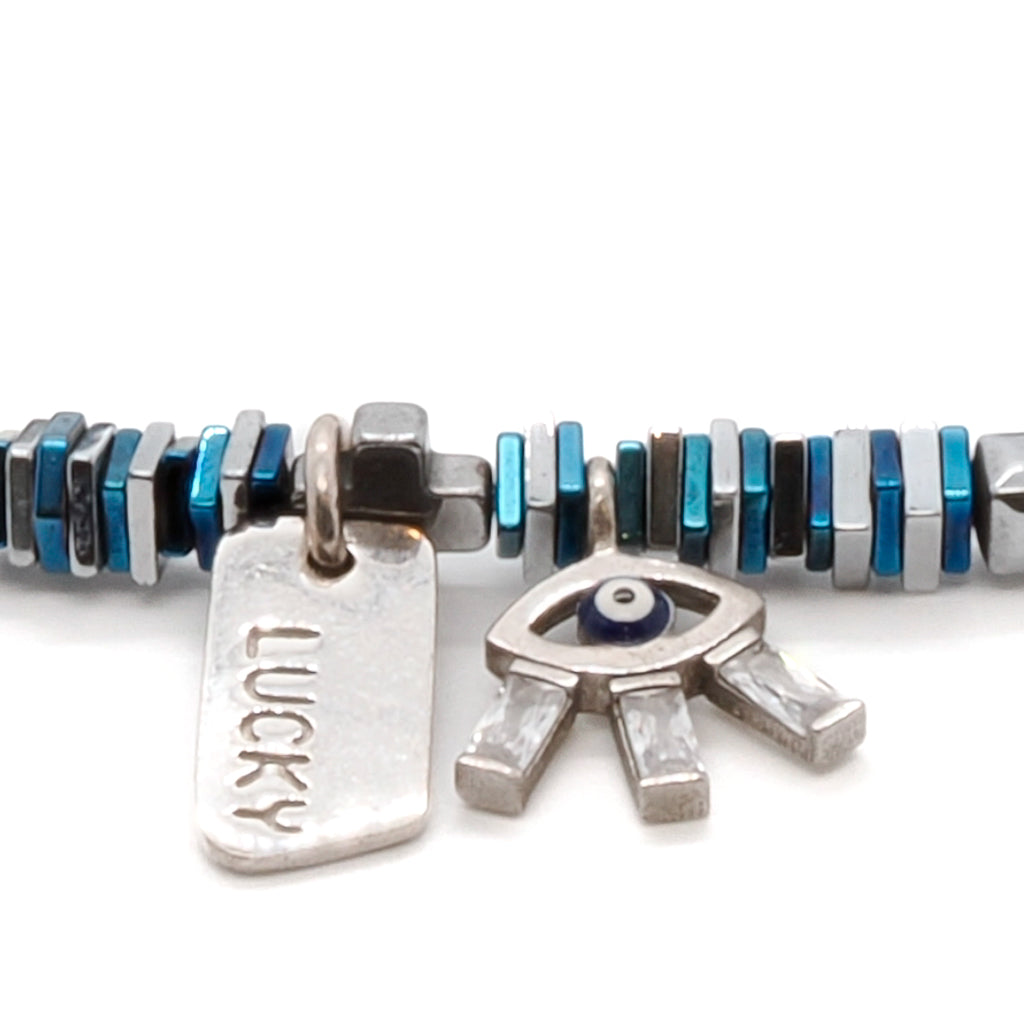 The Lucy Evil Eye Bracelet is not only a stylish handmade accessory but also carries significant symbolic meaning. It is a perfect blend of fashion and spirituality, making it an ideal choice for those who seek both style and positive energy in their jewelry. Whether worn for special occasions or as an everyday accessory, this bracelet is sure to captivate attention and bring a sense of protection and luck to its wearer.
At the center of the bracelet, there is a striking 925 sterling silver evil eye charm embedded with dazzling Swarovski crystals. The evil eye symbol has long been regarded as a powerful talisman, believed to ward off negative energy and protect the wearer from harm. The intricate design of the evil eye charm, combined with the sparkling Swarovski crystals, enhances its beauty and allure.
I personally hand craft each piece, making them one of a kind and meaningful...Each piece is unique like we all are..
Details;
Blue and silver hematite beads

925 sterling silver evil eye charm with Swarovski
925 sterling silver Lucky charm
925 sterling silver Swarovski bead
Bracelet size 6.5" on stretchy high quality jewelry cord. Contact me if you need any adjustments
Handmade in USA
Every Ebru Jewelry purchase will arrive wrapped in a gift box
Share