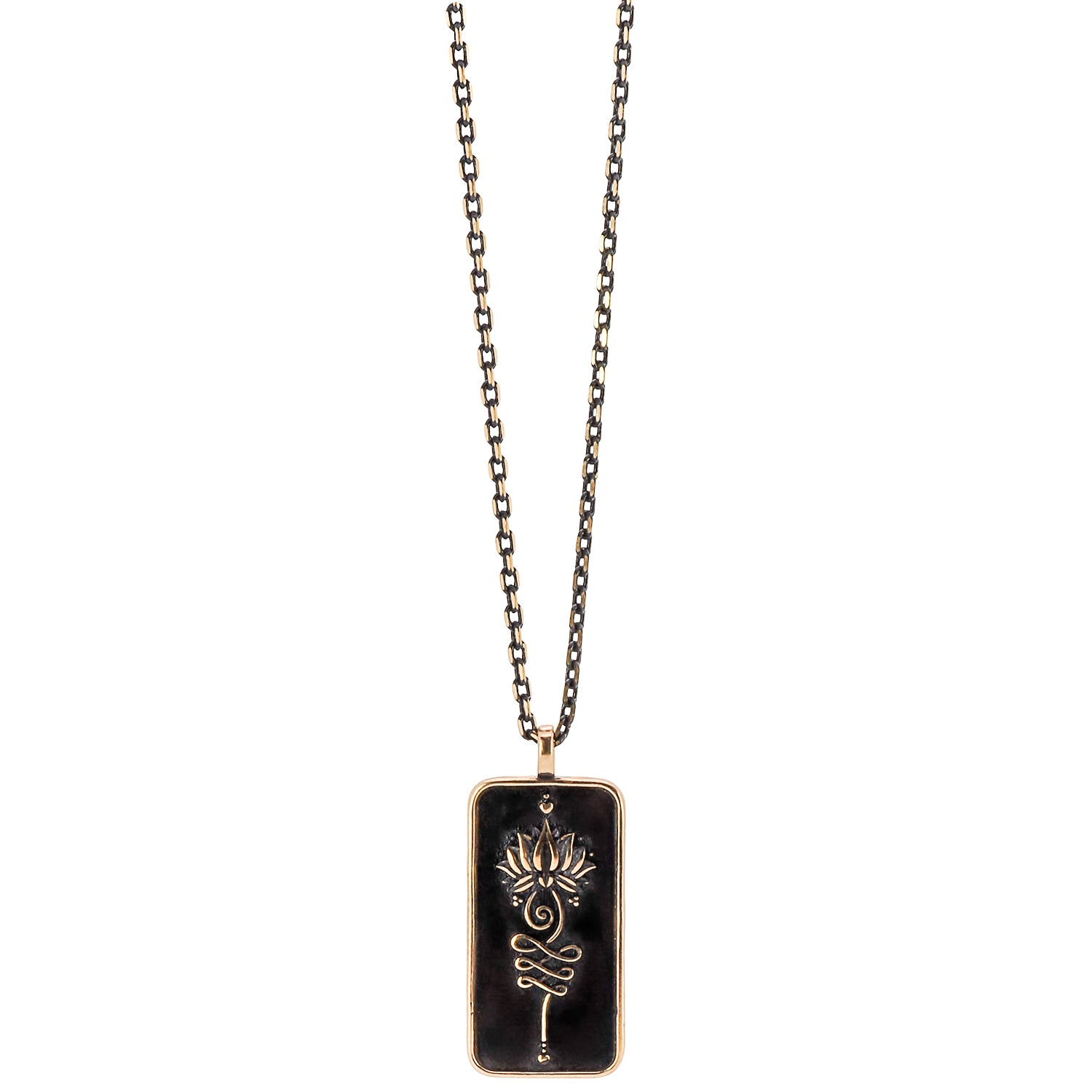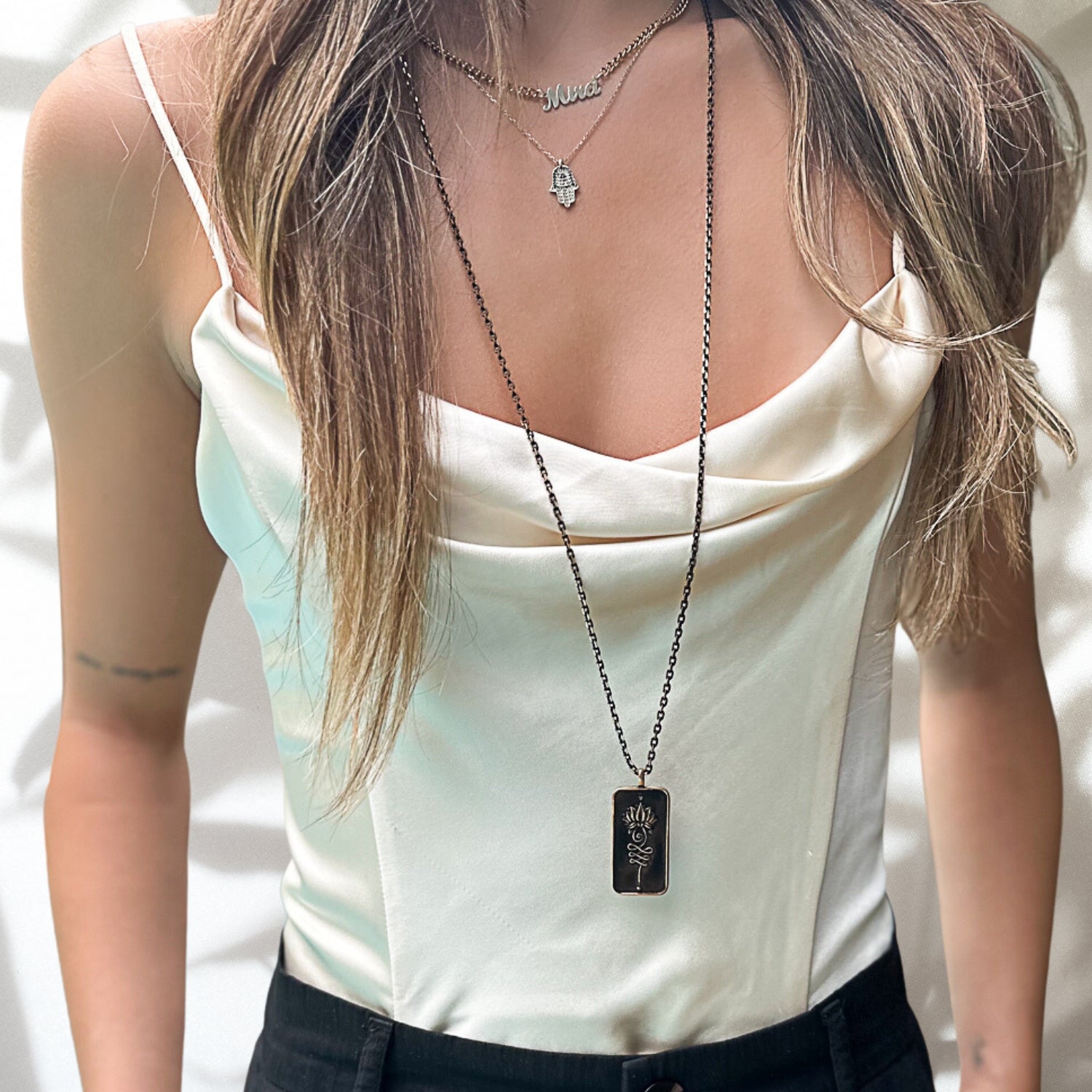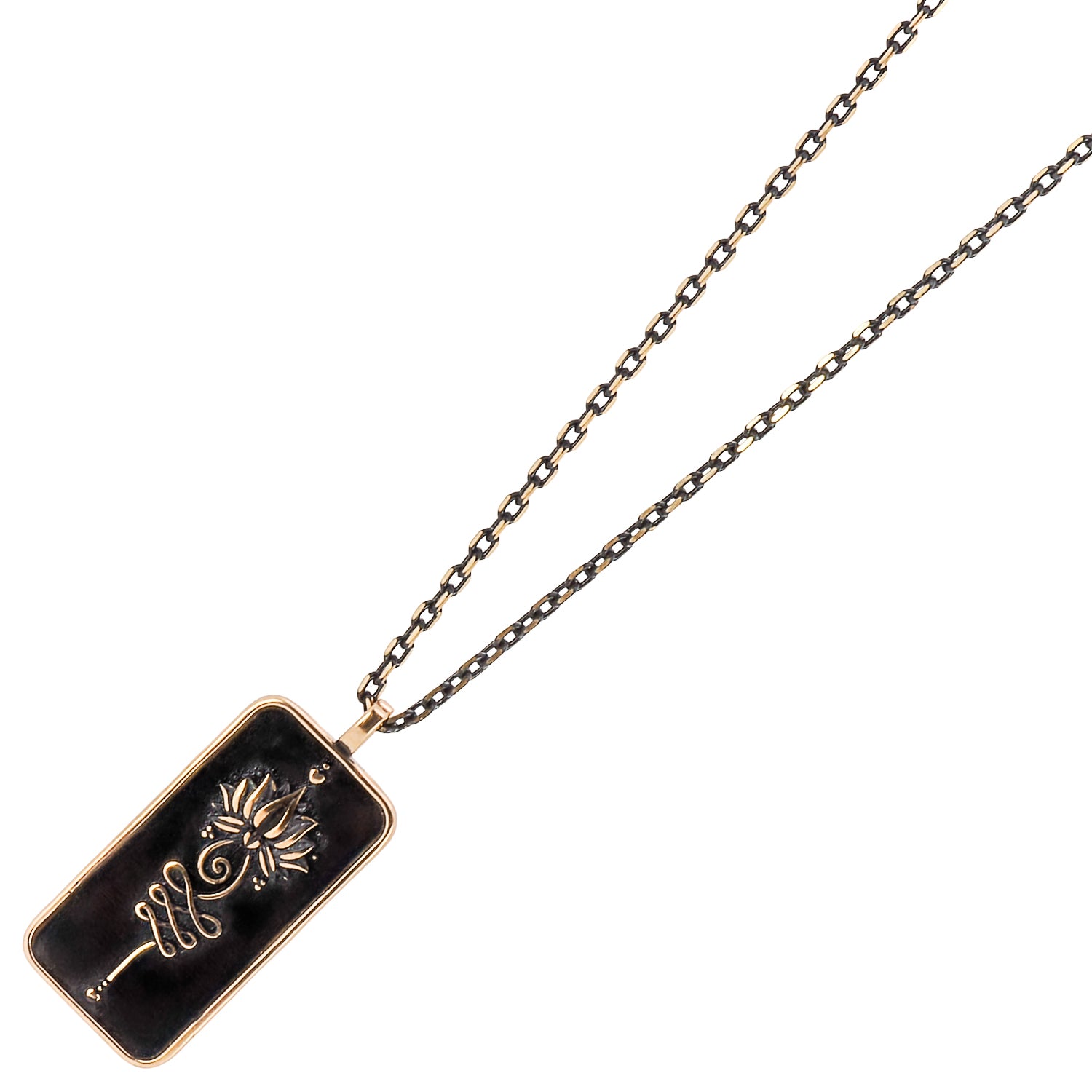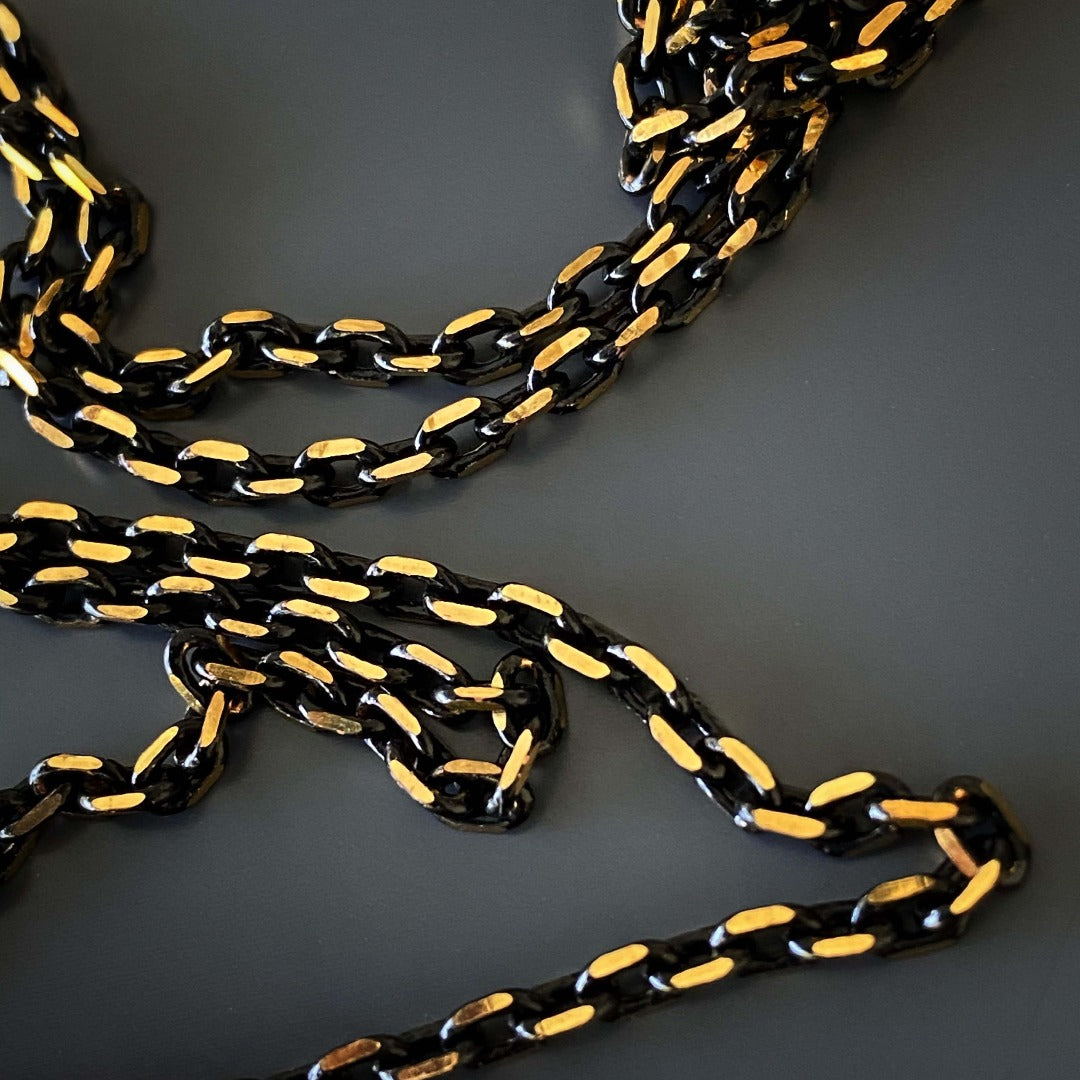 Love Yourself Unalome Necklace
Love Yourself Unalome Necklace is a beautiful and meaningful piece of handmade jewelry that serves as a reminder to love and care for ourselves as we navigate the twists and turns of life. Behind the unalome symbol, you will find a quote that reads "When you love yourself, you become limitless." This inspiring message serves as a reminder that self-love is a powerful force that can help us overcome obstacles and reach our full potential.
The unalome symbol is made up of a spiral, which represents the twists and turns of life, and a straight line, which represents enlightenment or reaching a state of peace and harmony. This unique symbol is a reminder that life is a journey with ups and downs, but ultimately leads to growth and transformation.
I personally hand craft each piece, making them one of a kind and meaningful...Each piece is unique like we all are..
Details;
Bronze Unalome Pendant
High quality bronze chain
Necklace length 33"
Pendant height 1.5'' width 0.7''
Handmade in USA
Every Ebru Jewelry purchase will arrive wrapped in a gift box
Share