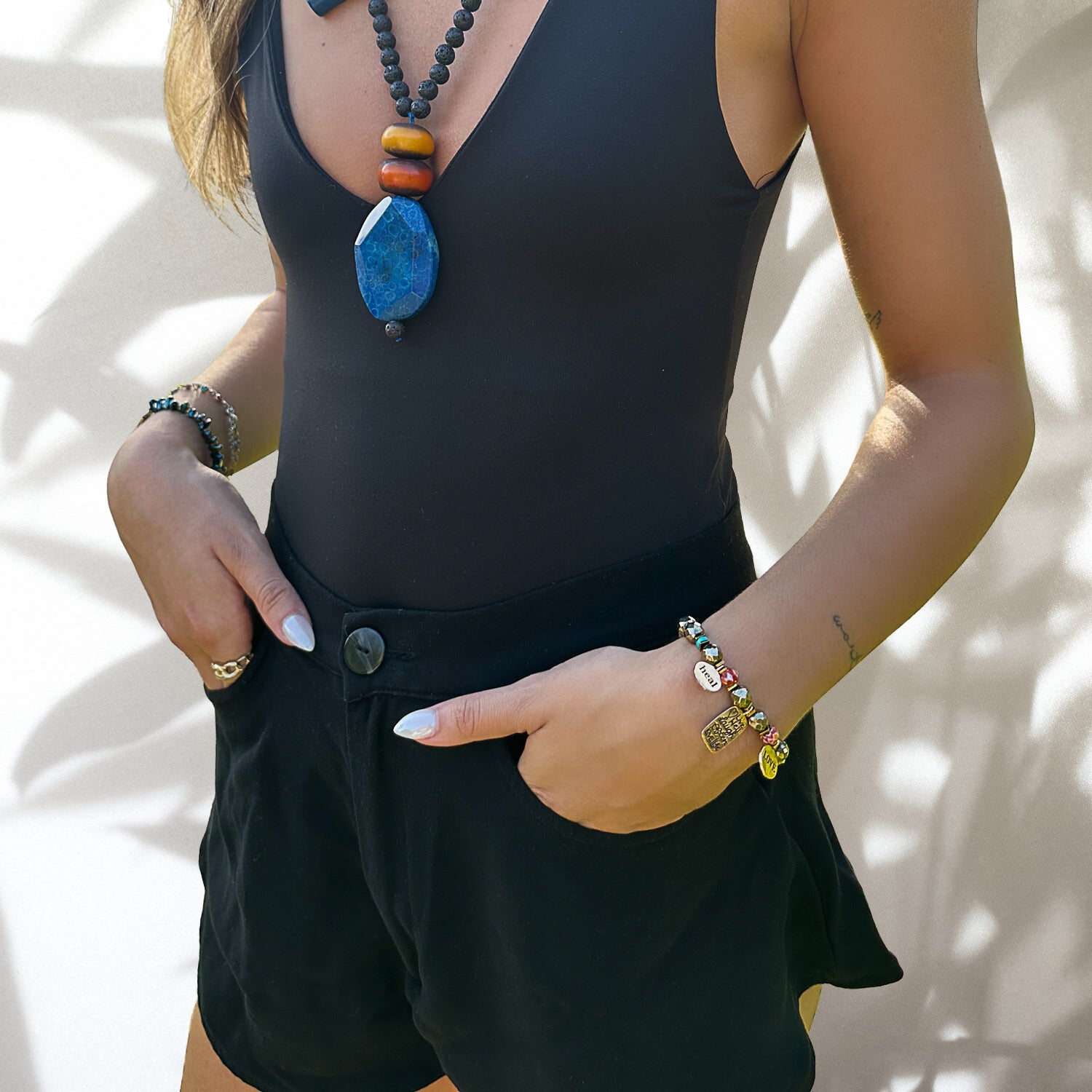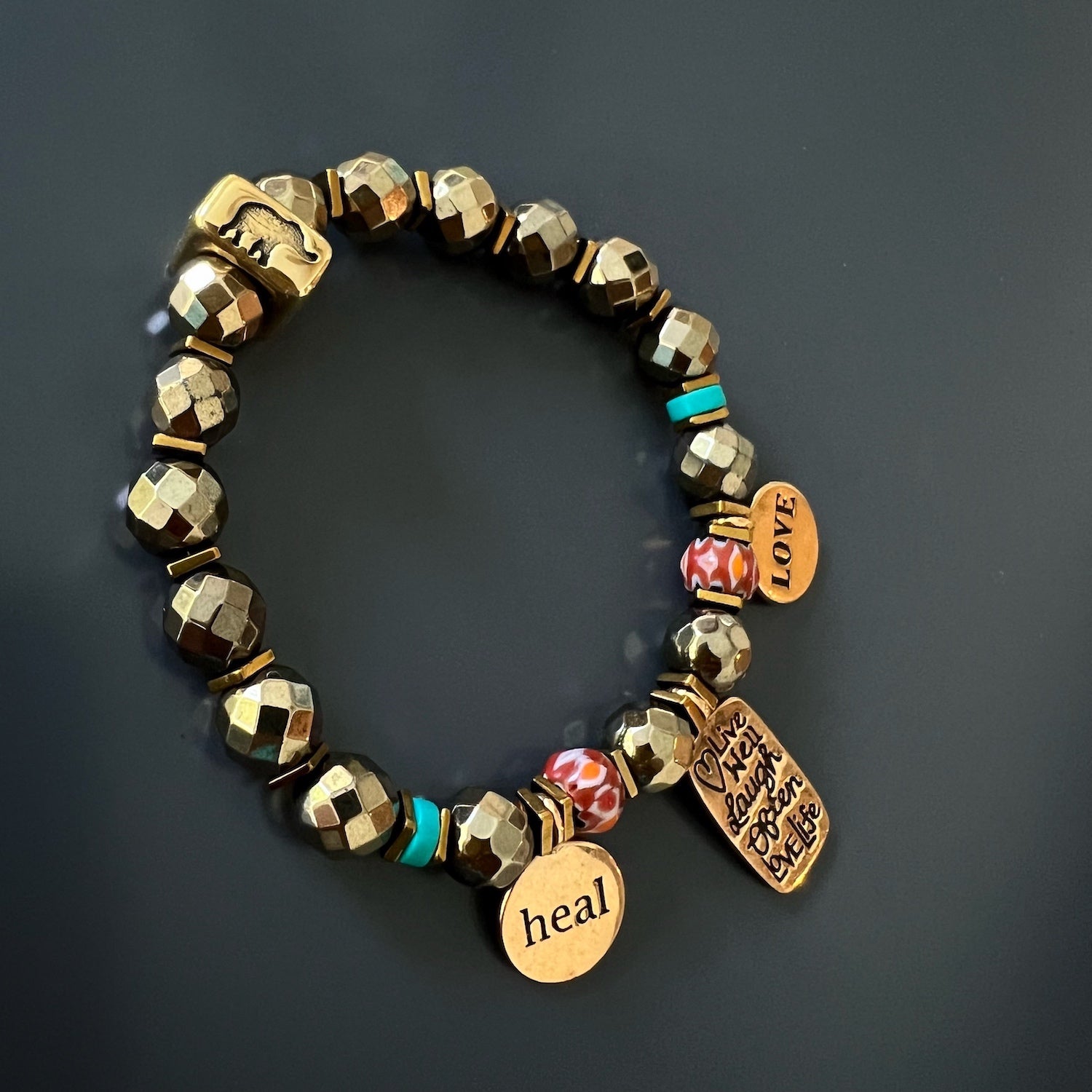 Love Your Life Protection & Luck Beaded Bracelet
The "Love Your Life Protection & Luck Beaded Bracelet '' is not only a beautiful handmade accessory but also a reminder to embrace the joys of life and cherish every moment. It is designed for those who appreciate the beauty of life and wish to spread love and positivity.
The focal point of the bracelet is the three charming charms that hang gracefully from the beads. Each charm carries a powerful message, with the words "Live well, Laugh often, Love life" inscribed on them. These words serve as a reminder to embrace life fully, find joy in the present moment, and cherish the precious gift of life.
At the end of the bracelet, there is a bronze symbol bead that showcases the elephant, evil eye, and hamsa motifs. These symbolic motifs are believed to bring protection, good luck, and positive energies. The elephant is considered a symbol of strength, wisdom, and good fortune. The evil eye is believed to protect against negative energies, and the hamsa hand is thought to offer protection and blessings. The bronze finish adds a touch of warmth and elegance to the design, making it a meaningful and stylish accessory.
Wear it with pride and let it be a symbol of love, healing, and a celebration of life. Order yours today and elevate your style with a touch of meaningful symbolism!
I personally hand craft each piece, making them one of a kind and meaningful...Each piece is unique like we all are..
Details;
8mm Gold hematite stone beads
Gold color hematite stone spacers
Bronze love charm
Bronze heal charm
Bronze life quote charm
Bronze bead with elephant, evil eye and Hamsa symbols 
Bracelet sizes 6,5'' on high quality stretchy jewelry cord.
Contact me if you need any adjustments
Handmade in USA
Every Ebru Jewelry purchase will arrive wrapped in a gift box
Share