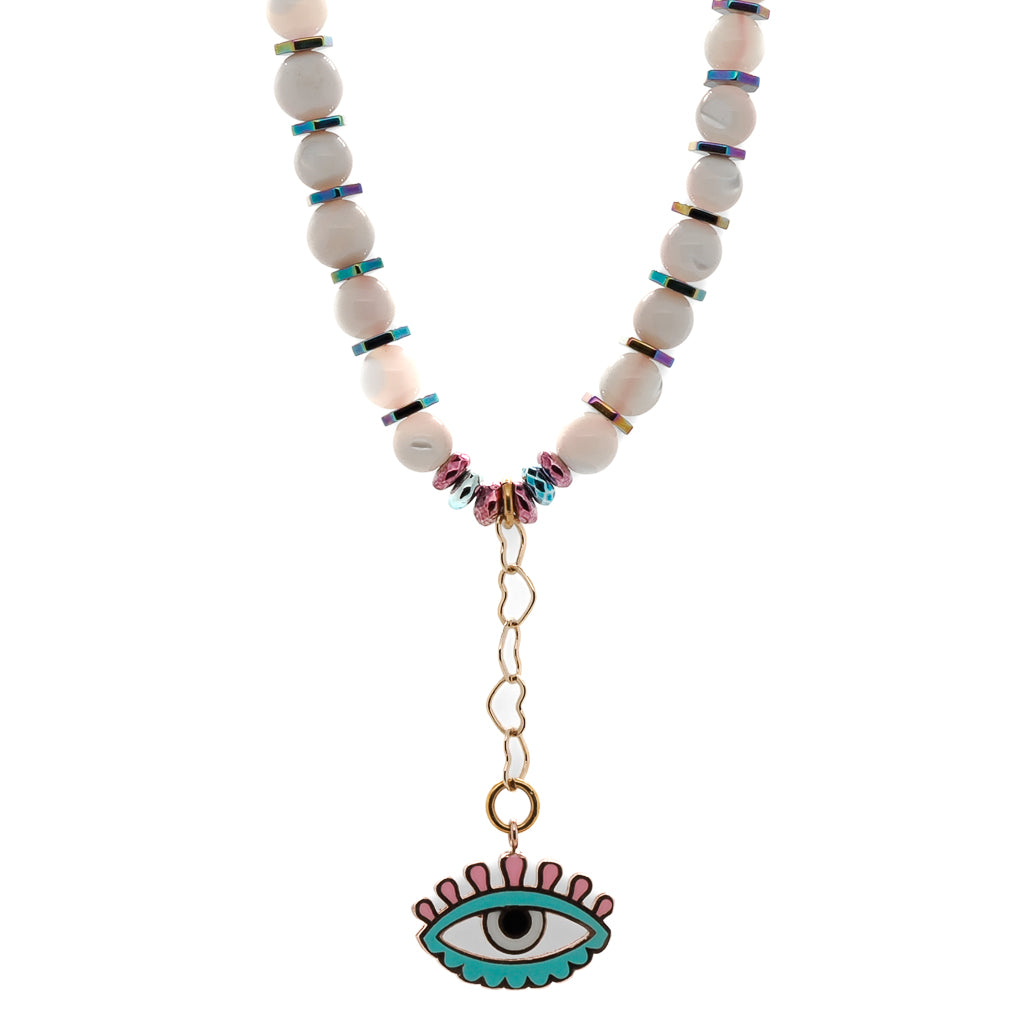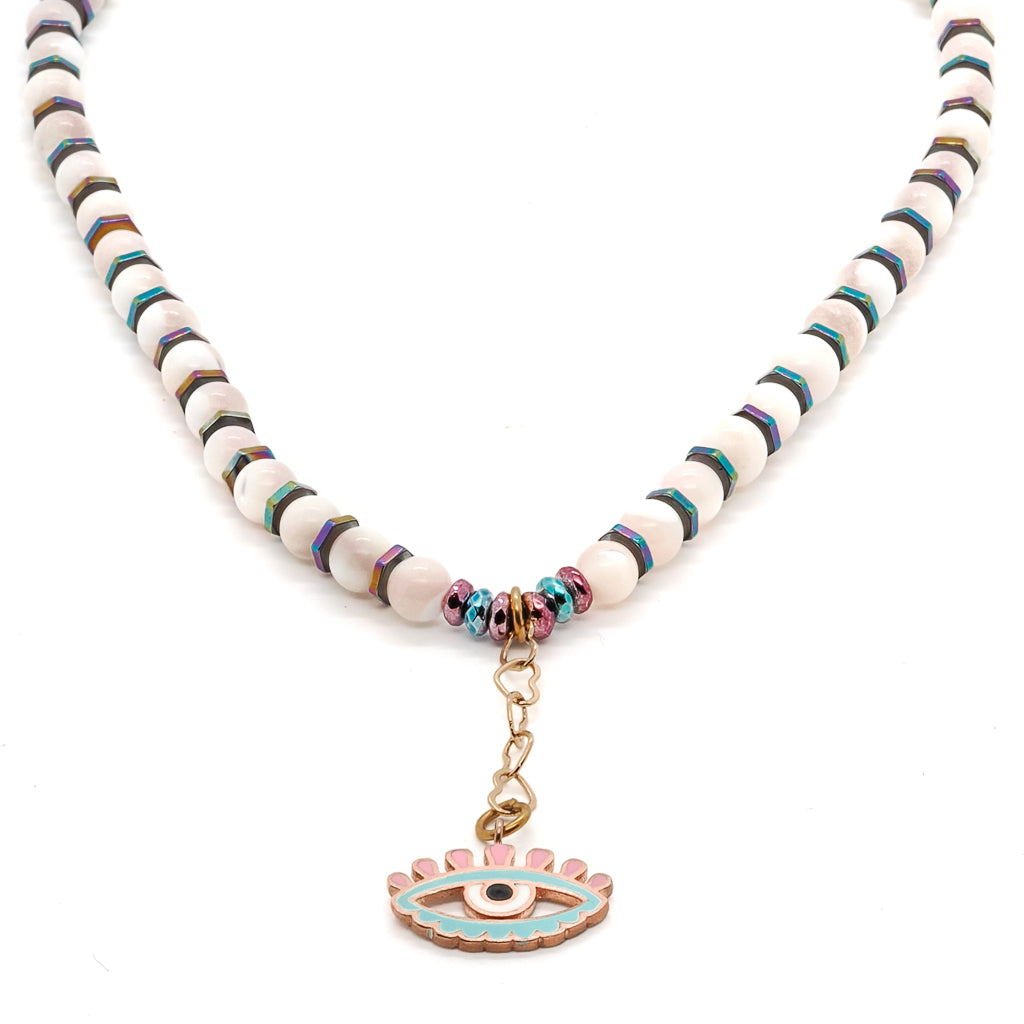 The Love Protection Necklace this beautiful and meaningful handmade necklace is very special and colorful. Butterfly bead enamel Evil eye pendant with heart shape chain this necklace will bring protection and spiritual energy to your life at all times while looking fashionable.
Tridacna enhances wisdom and promotes good energy flow. Resonating with the magnetic field of the human body, it creates an aura of protection.
Evil Eye brings you, protection, good luck and balance in your life.
I personally hand craft each piece, making them one of a kind and meaningful...Each piece is unique like we all are..
Details;
5mm Tridacna Stone Beads
Pearl butterfly bead
Blue and pink color hematite stone beads
Multicolor hematite stone spacers
925 solid silver 18K gold vermeil Lobster clasp
925 Sterling silver gold plated heart chain
925 Sterling silver gold plated Evil Eye charm with pink and turquoise enamel
Necklace length 16" Heart chain 1'' Pendant 0.5''
Handmade in USA
Every Ebru Jewelry purchase will arrive wrapped in a gift box
Share