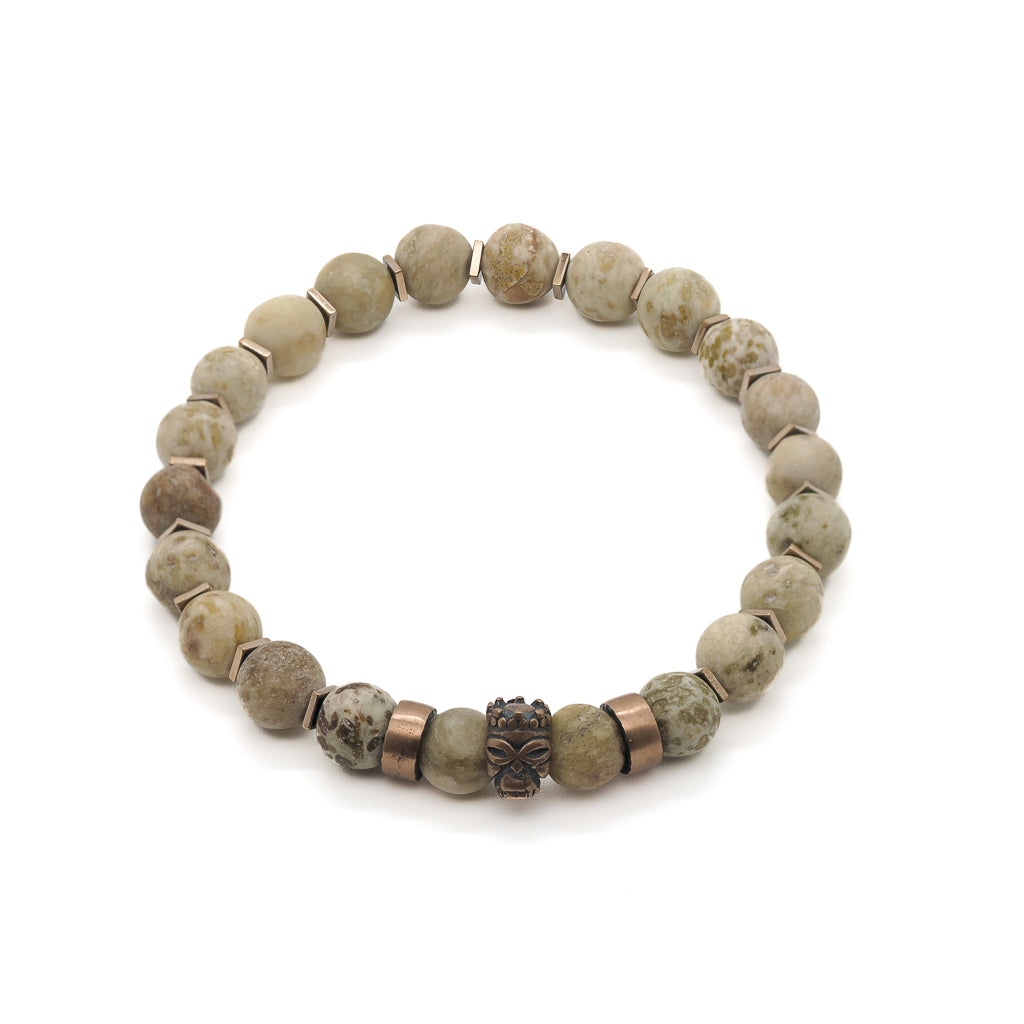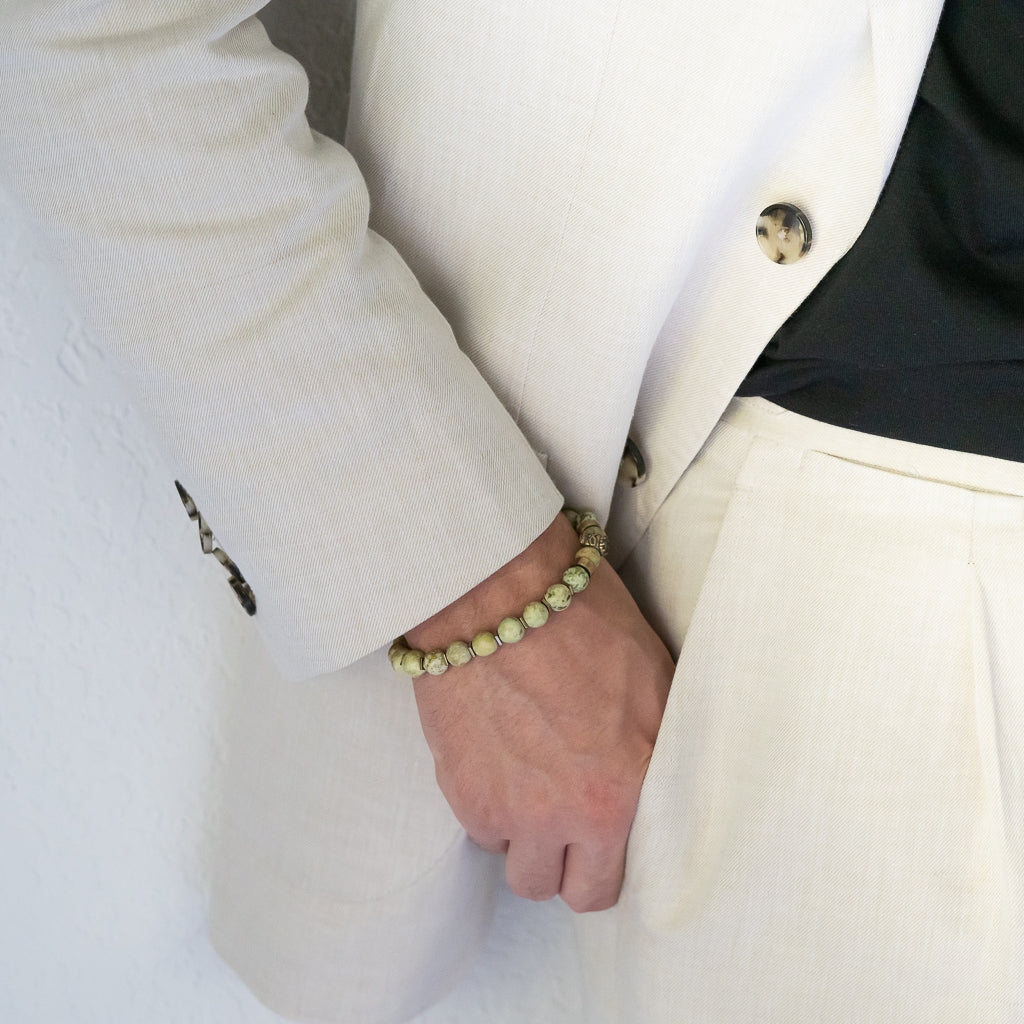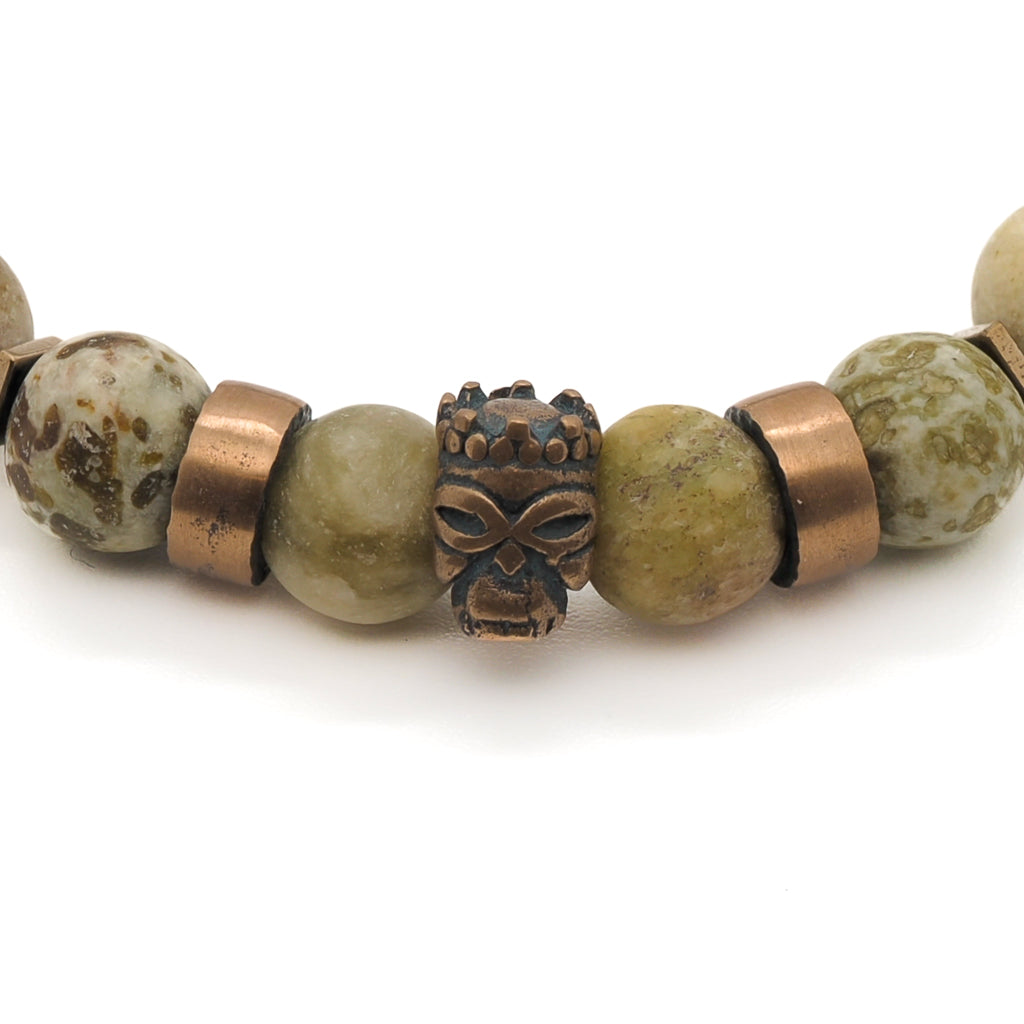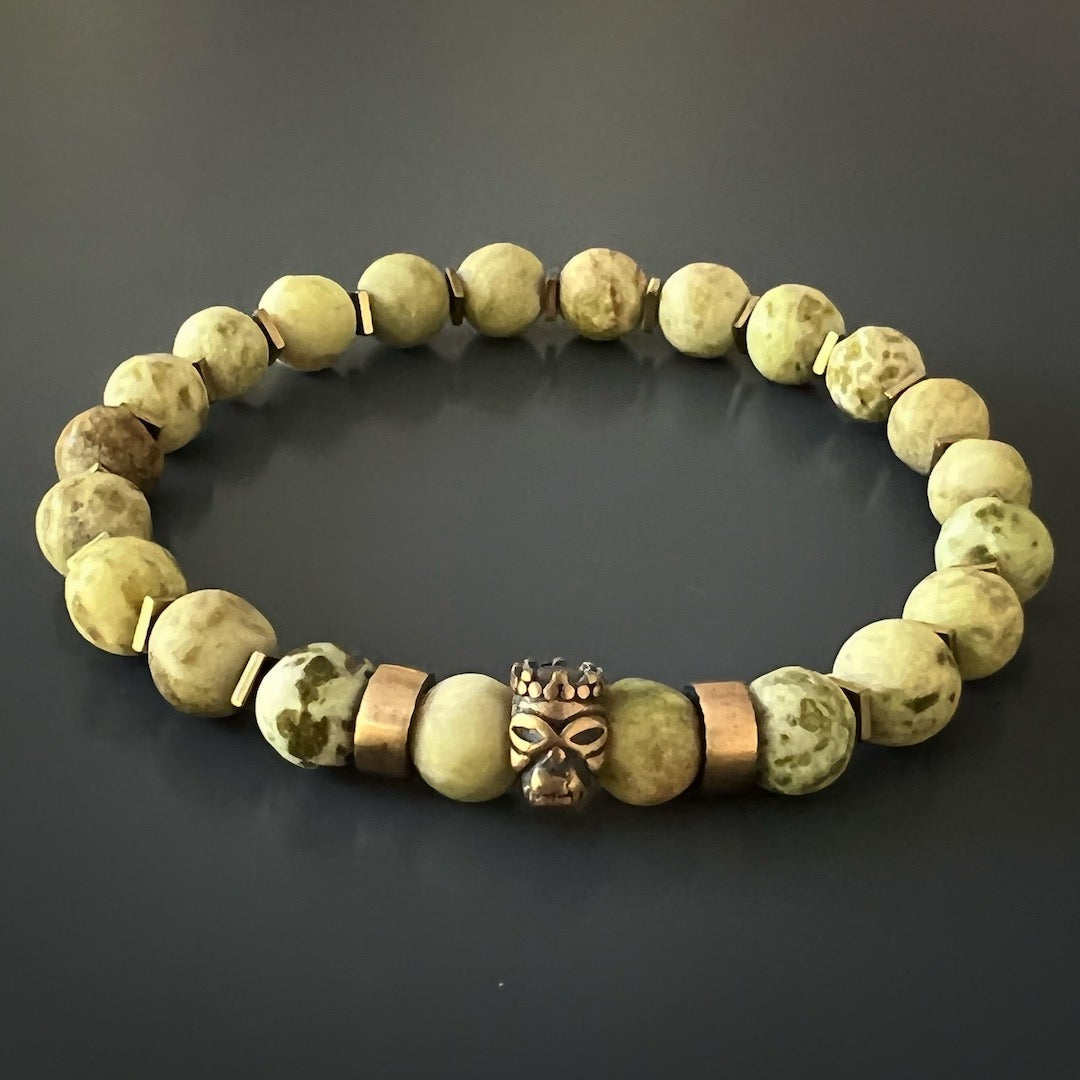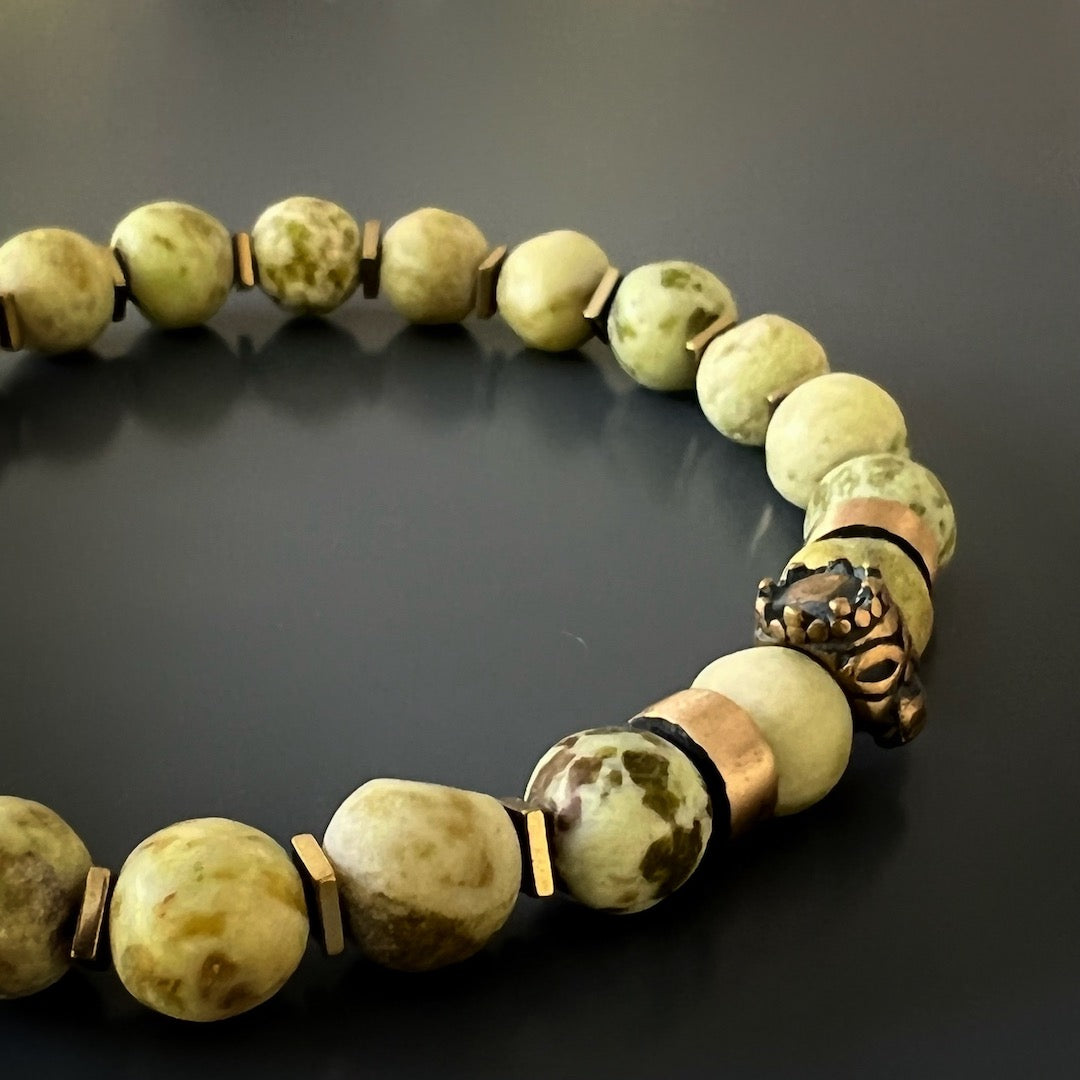 Lion King Men Beaded Bracelet
Embrace the spirit of the Lion King with the Lion King Men Beaded Bracelet. Its combination of matte Tree Agate stone beads, the bronze gold-plated Lion King accent bead, not only adds a touch of regality to your style but also serves as a constant reminder to embrace your inner strength, lead with courage, and walk with confidence on your life's journey.
The matte Tree Agate stone beads are carefully selected for their earthy tones and unique matte finish. Tree Agate is known for its grounding and stabilizing properties, promoting inner peace, strength, and connection to nature. Each bead showcases its natural patterns and colors, adding a touch of natural beauty to the handmade bracelet.
I personally hand craft each piece, making them one of a kind and meaningful...Each piece is unique like we all are..
Details;
8mm Matte tree agate stone beads

Bronze gold plated Lion King accent  bead
Bronze gold plated accent beads
Gold color hematite stone spacers
Bracelet size 7.5" on stretchy high quality jewelry cord. Contact me if you need any adjustments
Handmade in USA
Every Ebru Jewelry purchase will arrive wrapped in a gift box
Share