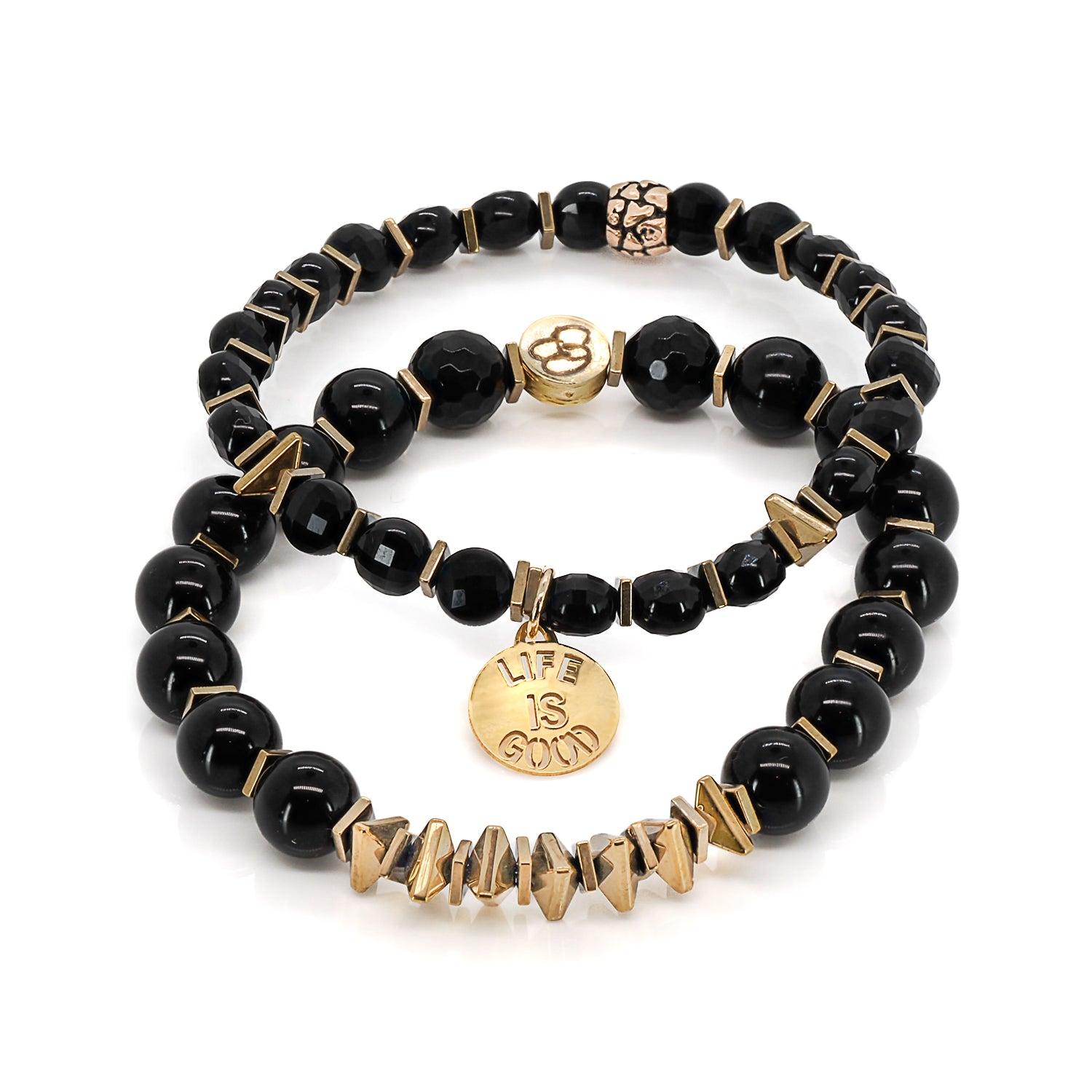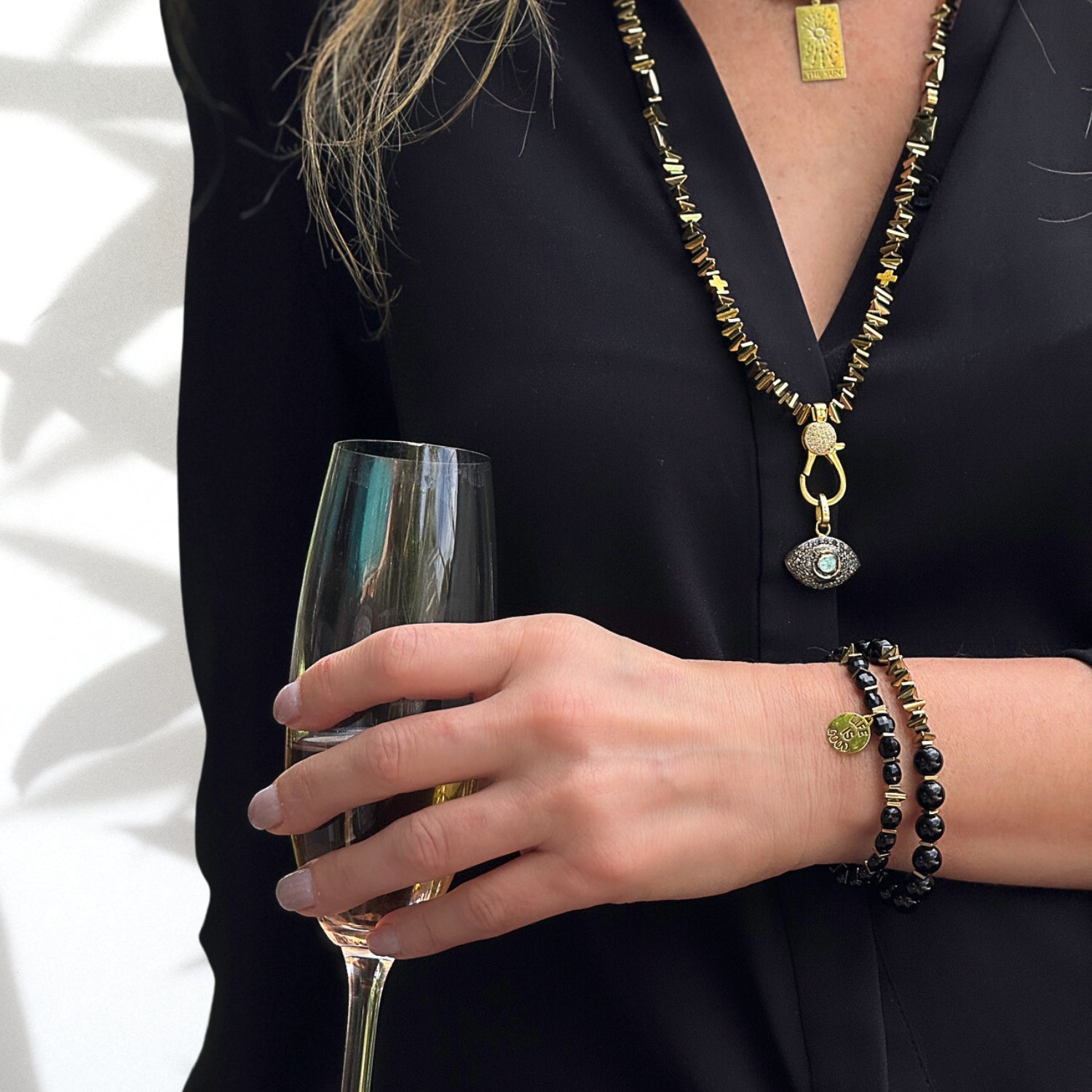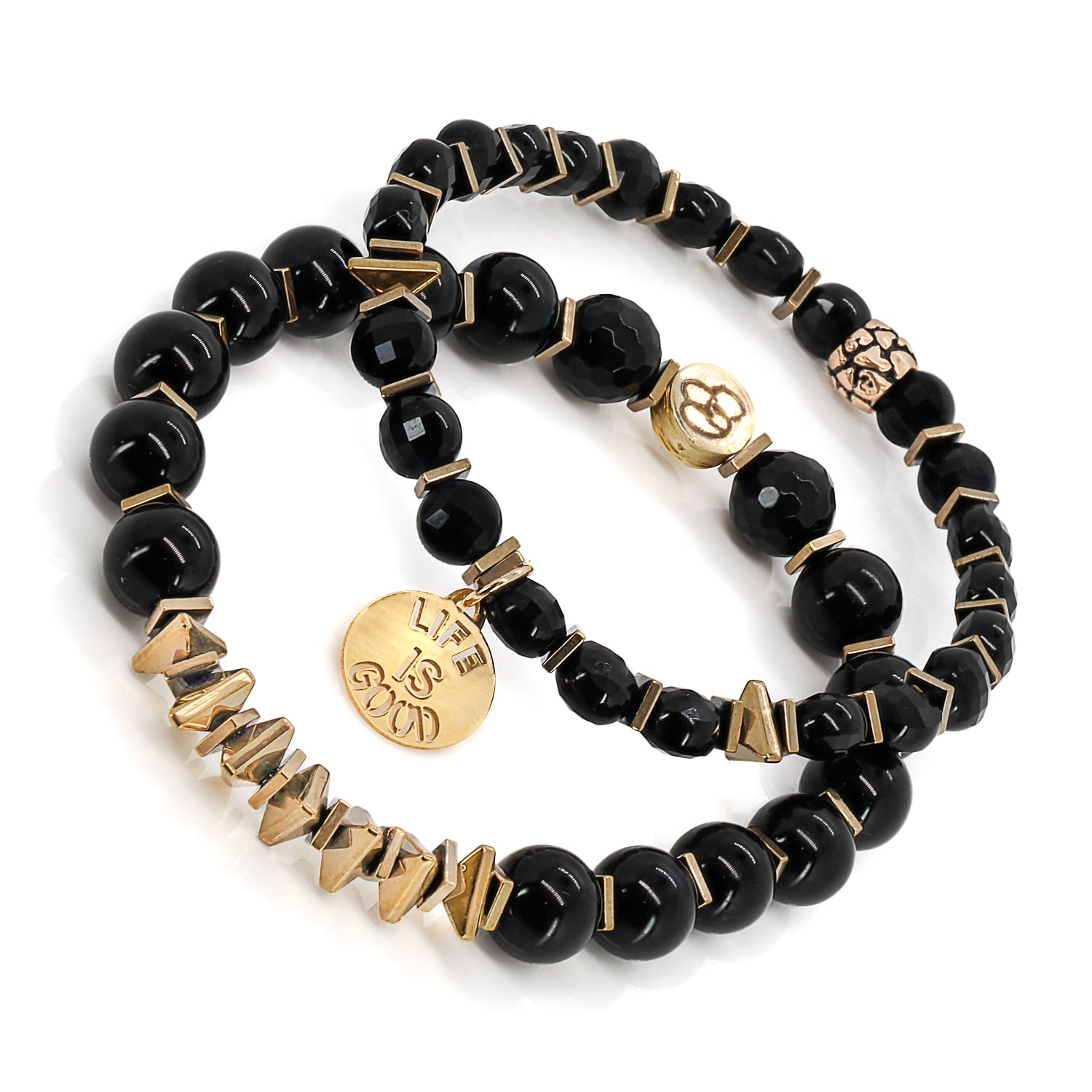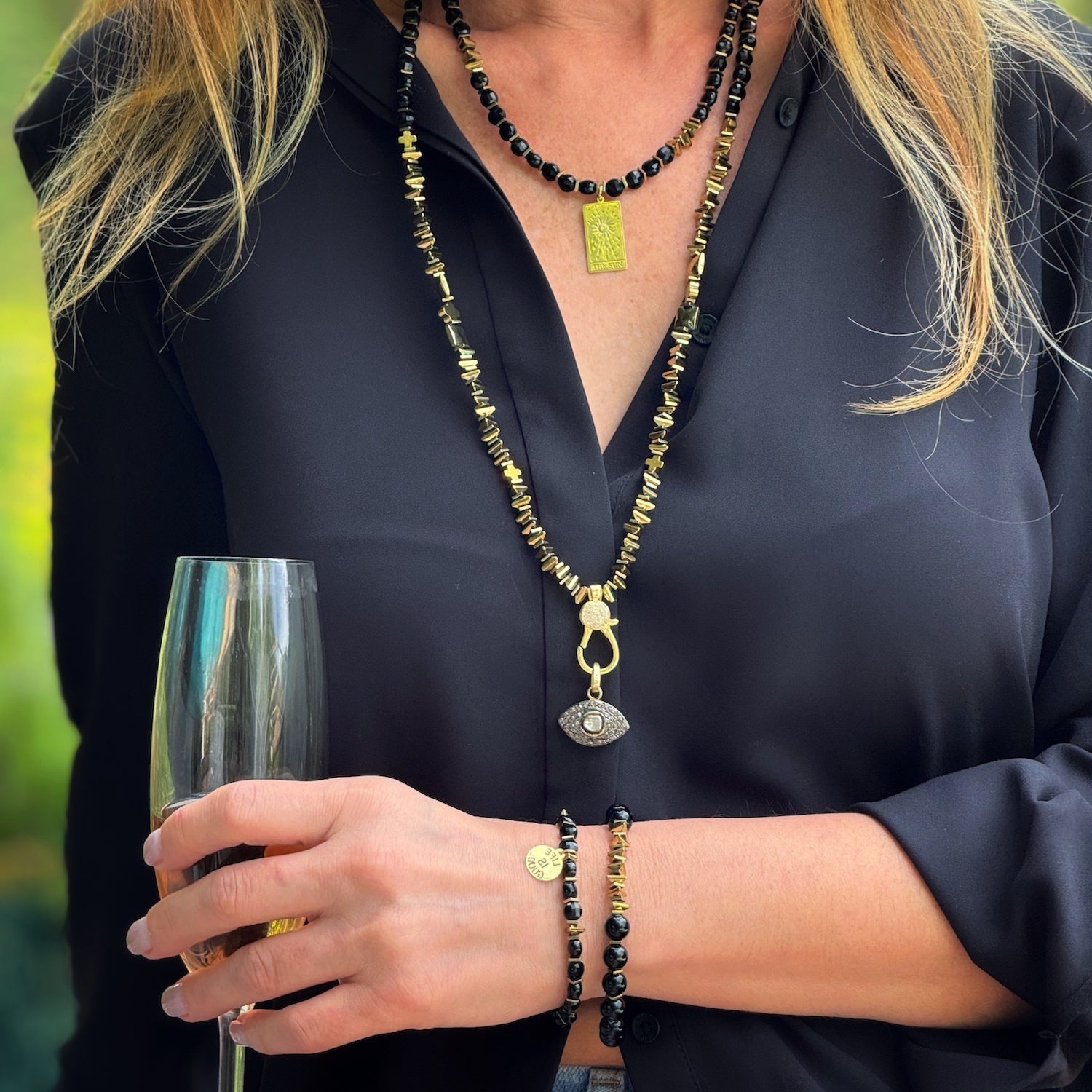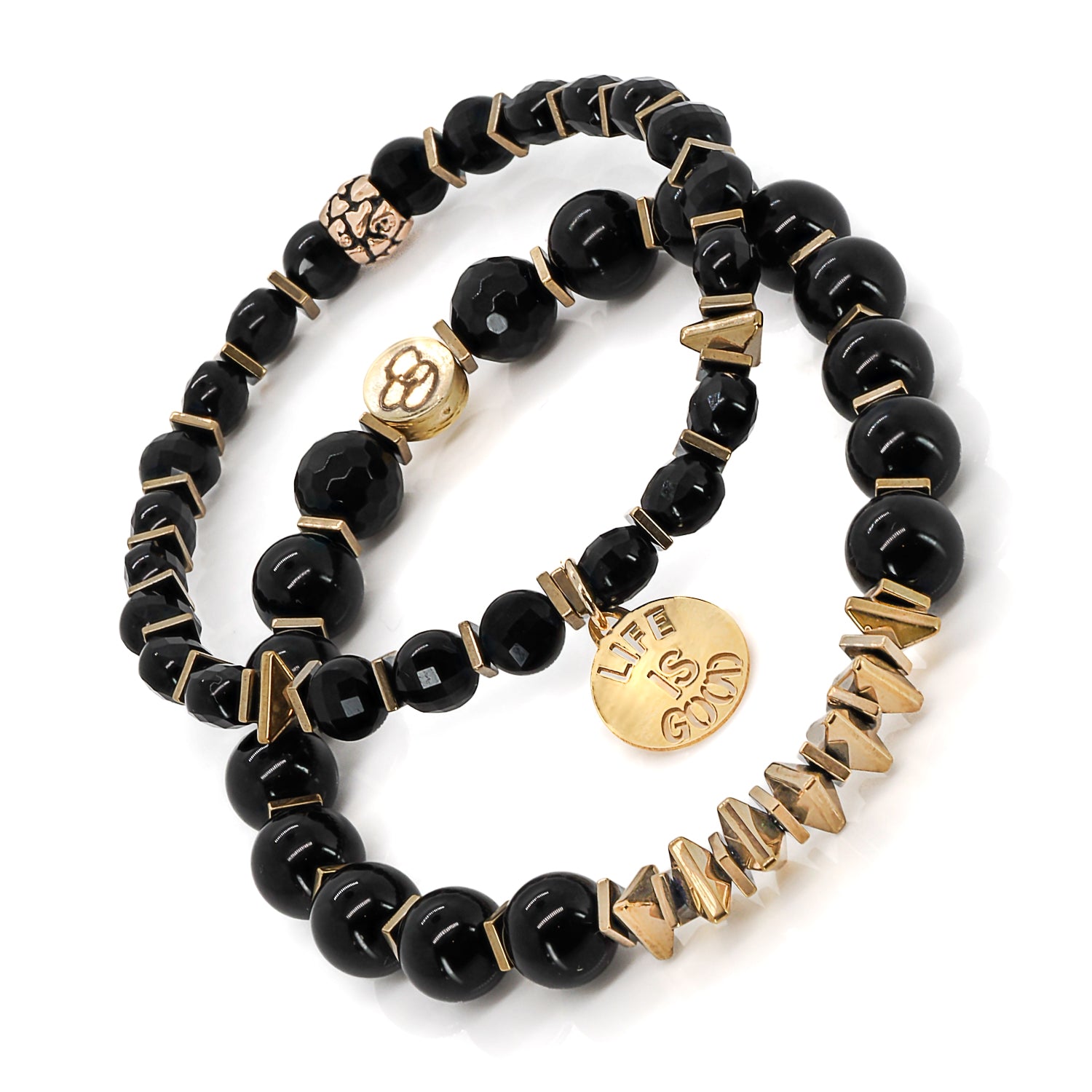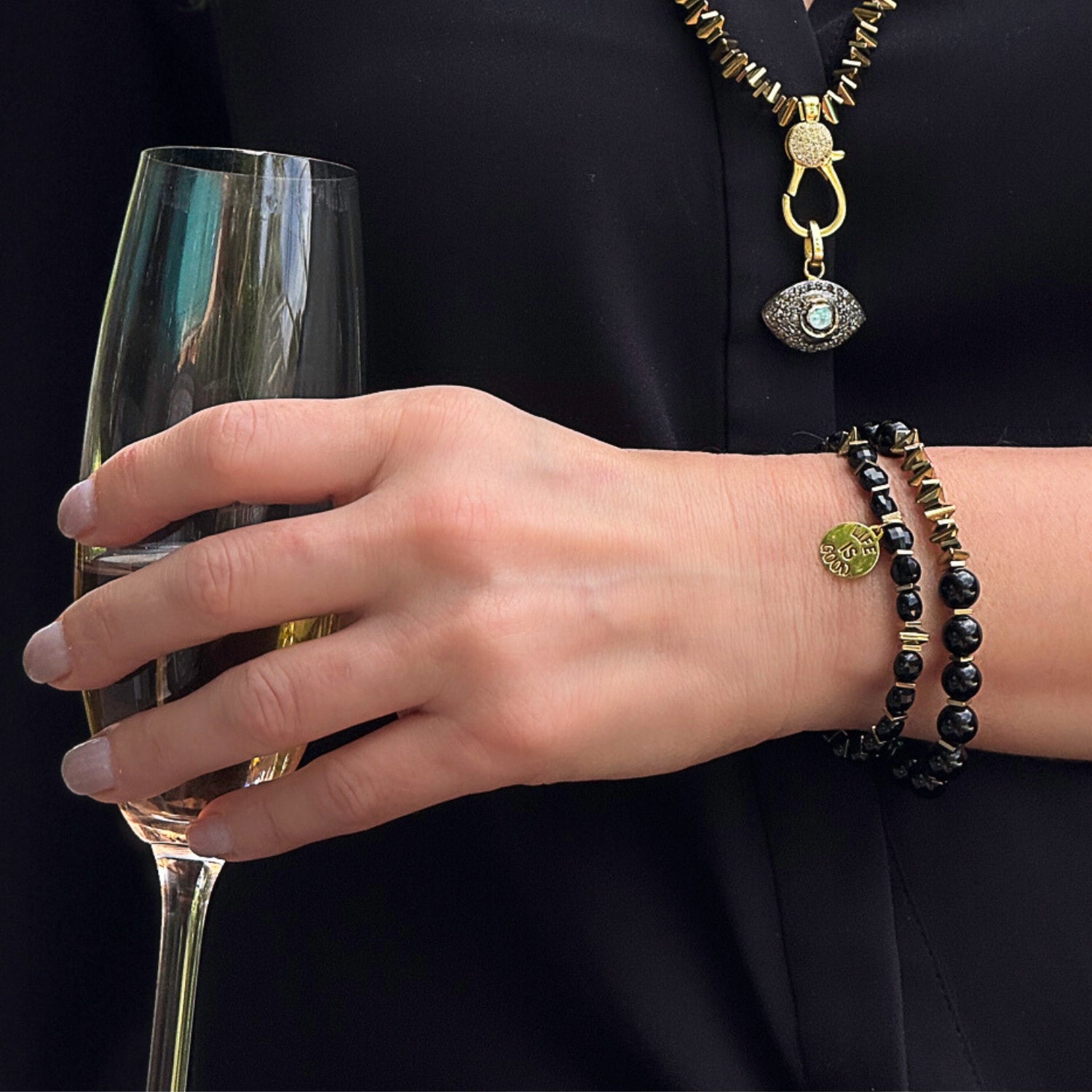 Life Is Good Black Onyx Bracelet Set
Elegant, versatile, and infused with a message of optimism, our "Life Is Good Black Onyx Bracelet Set" is designed to elevate any ensemble and serve as a constant source of inspiration in your everyday life.

What makes this set truly exceptional is the unique addition of a bracelet adorned with a stunning sterling silver on 18K gold plated "Life Is Good" charm. This captivating charm serves as a daily reminder to cherish life's simple pleasures and radiate positivity in every moment.
Black onyx is often considered a powerful protective stone, believed to absorb and transform negative energy, thereby providing a shield against negativity and stress.
Elegant and versatile, the "Life Is Good Black Onyx Bracelet Set" is an ideal accessory for both casual and formal occasions, allowing the wearer to effortlessly transition from day to night with style and grace.
I personally hand craft each piece, making them one of a kind and meaningful...Each piece is unique like we all are...

Details;
Black Onyx Stone
Gold color hematite stone spacers
18K gold plated logo bead
Sterling silver on 18K gold plated charm
Bracelet size 6.5" on stretchy high quality jewelry cord.
Contact me if you need any adjustments
Handmade in USA
Every Ebru Jewelry purchase will arrive wrapped in a gift box
Share