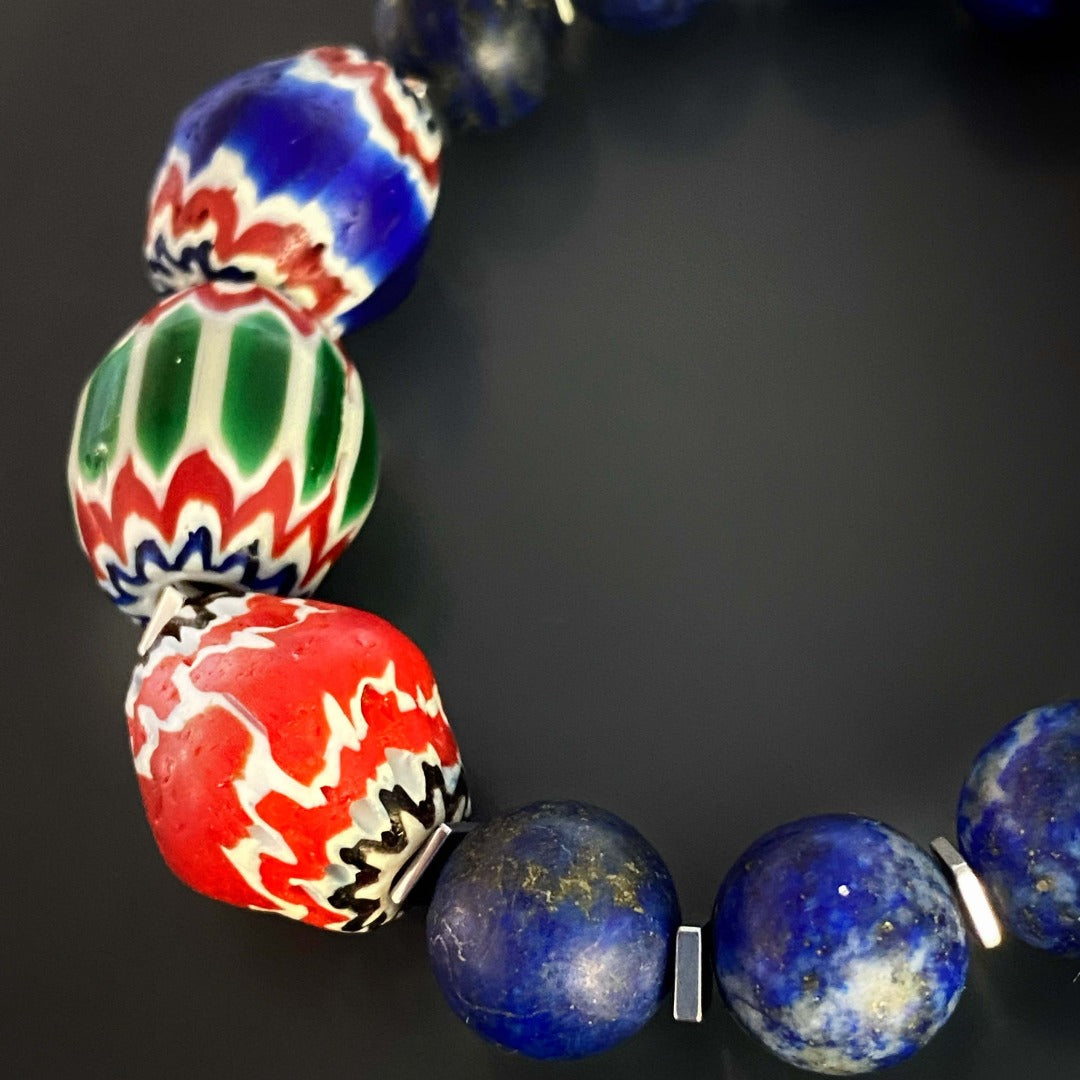 Lapis Lazuli Nepal Bracelet
The Lapis Lazuli Nepal Bracelet is a captivating piece of handmade jewelry that showcases the rich beauty of Lapis Lazuli and the intricate craftsmanship of Nepal. Lapis lazuli is a stone associated with wisdom, truth, and inner peace, making this bracelet not only visually stunning but also spiritually meaningful.
Accentuating the lapis lazuli beads are colorful handmade Nepal large beads. Each bead is a work of art, featuring vibrant colors.
I personally hand craft each piece, making them one of a kind and meaningful...Each piece is unique like we all are..
Details;
10mm Lapis lazuli stone beads
Colorful handmade Nepal large beads
Silver color hematite stone spacers
Bracelet size 6.5" on elastic jewelry cord, contact me if you need adjustments.
Handmade in USA
Every Ebru Jewelry purchase will arrive wrapped in a gift box
Share