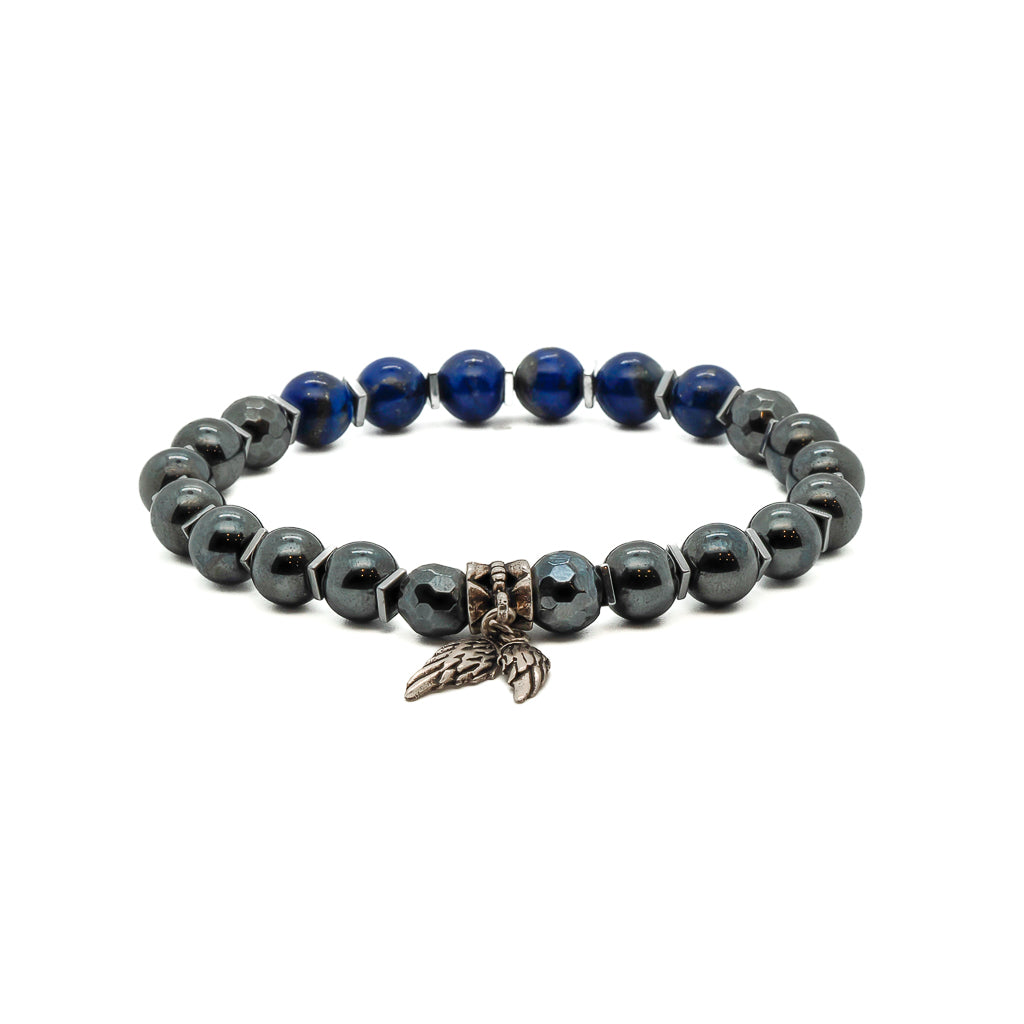 Lapis Lazuli Hematite Energy Men's Bracelet
The Lapis Lazuli Hematite Energy Men's Bracelet is a powerful and captivating handmade accessory that combines the grounding properties of hematite with the transformative energy of lapis lazuli. The centerpiece of the bracelet is a unique 925 Sterling silver angel wings charm. The angel wings symbolize protection, guidance, and connection to the divine.
Lapis lazuli is a stone of wisdom, truth, and spiritual enlightenment. It is believed to stimulate the higher mind, enhance intuition, and promote self-awareness. The combination of lapis lazuli and hematite creates a harmonious balance between spiritual expansion and grounded energy.
The bracelet is designed to be worn by men seeking a combination of style, energy, and spiritual connection.
I personally hand craft each piece, making them one of a kind and meaningful...Each piece is unique like we all are..
Details;
8mm natural hematite stone beads
Lapis lazuli stone beads
Silver color hematite spacers
925 Sterling silver angel wings charm
Bracelet size 7" on stretchy high quality jewelry cord. Contact me if you need any adjustments
Handmade in USA
Every Ebru Jewelry purchase will arrive wrapped in a gift box
Share