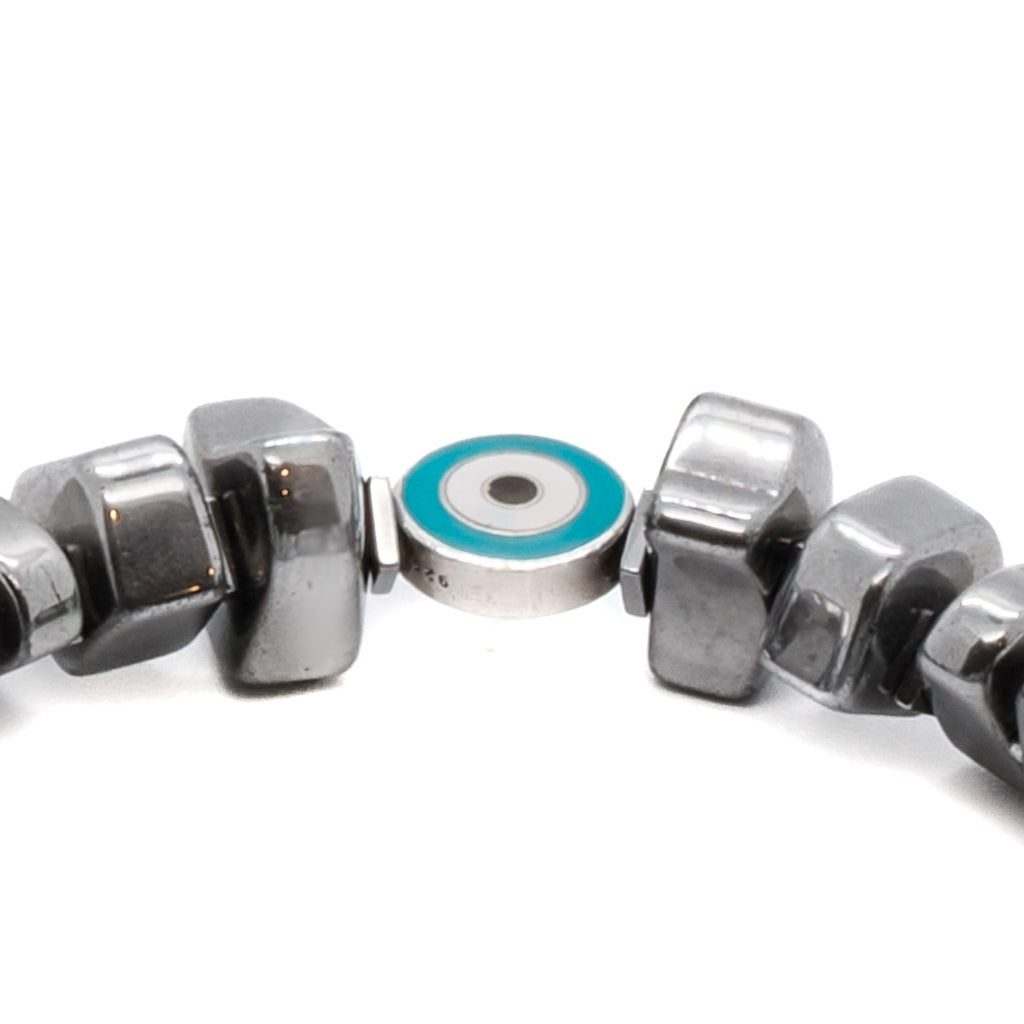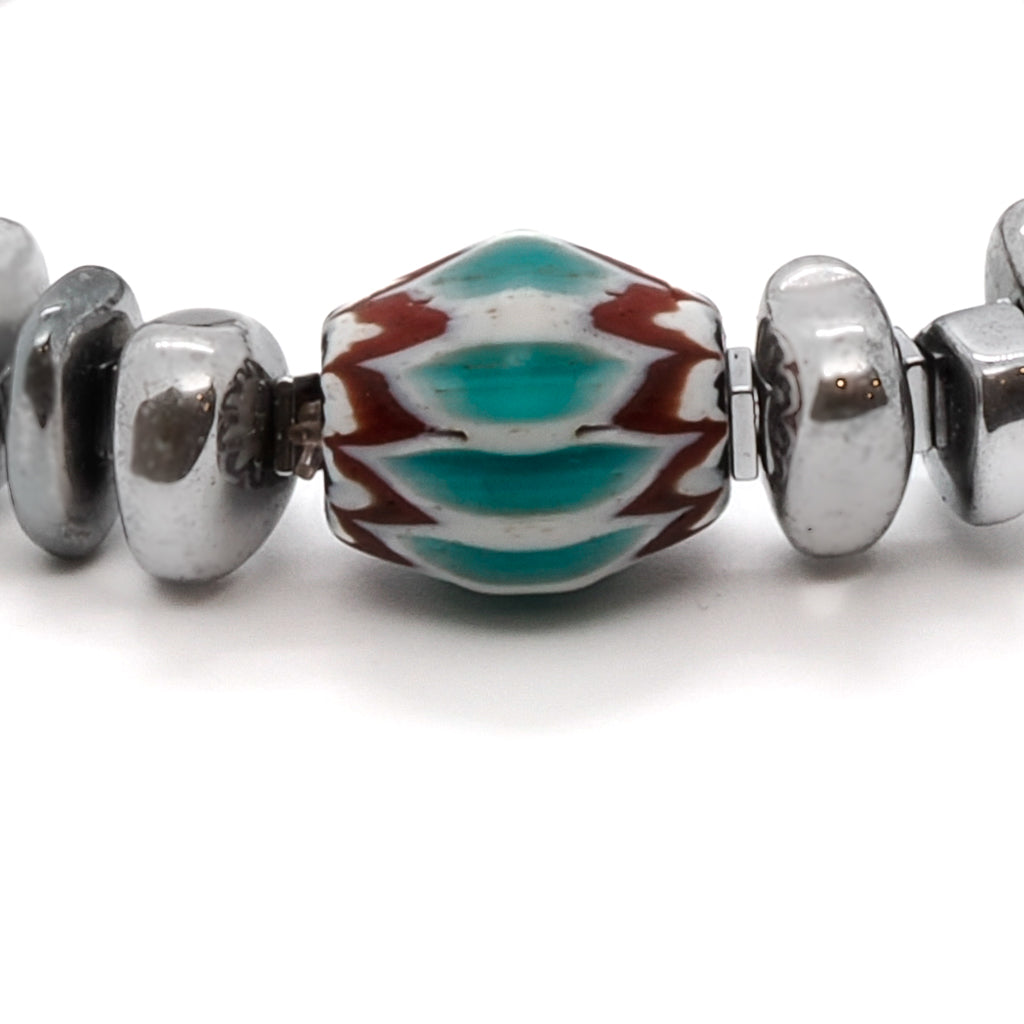 Juno Bracelet create a harmonious blend of elegance and spiritual meaning. It is a striking handmade accessory that not only enhances your style but also serves as a talisman of protection and positive energy. Whether worn for special occasions or as an everyday piece, The Juno Bracelet is a beautiful expression of both style and symbolism.
This handmade bracelet features silver color nugget hematite stone beads, known for their grounding and protective properties. At the center of the bracelet lies a Turquoise and Red Nepal bead. This bead is skillfully crafted using traditional techniques by artisans from Nepal.
The evil eye symbol is believed to protect the wearer from negative energy, making it a meaningful addition to the bracelet. The turquoise and navy colors add a touch of serenity and tranquility to the design, creating a harmonious and balanced aesthetic.
I personally hand craft each piece, making them one of a kind and meaningful...Each piece is unique like we all are..
Details;
Silver color nugget hematite stone beads
Silver color hematite stone spacers
Handmade Turquoise and red Nepal bead
925 Sterling silver two sided turquoise and navy color enamel evil eye bead
Bracelet size 6.5" on stretchy high quality jewelry cord. Contact me if you need any adjustments
Handmade in USA
Every Ebru Jewelry purchase will arrive wrapped in a gift box
Share