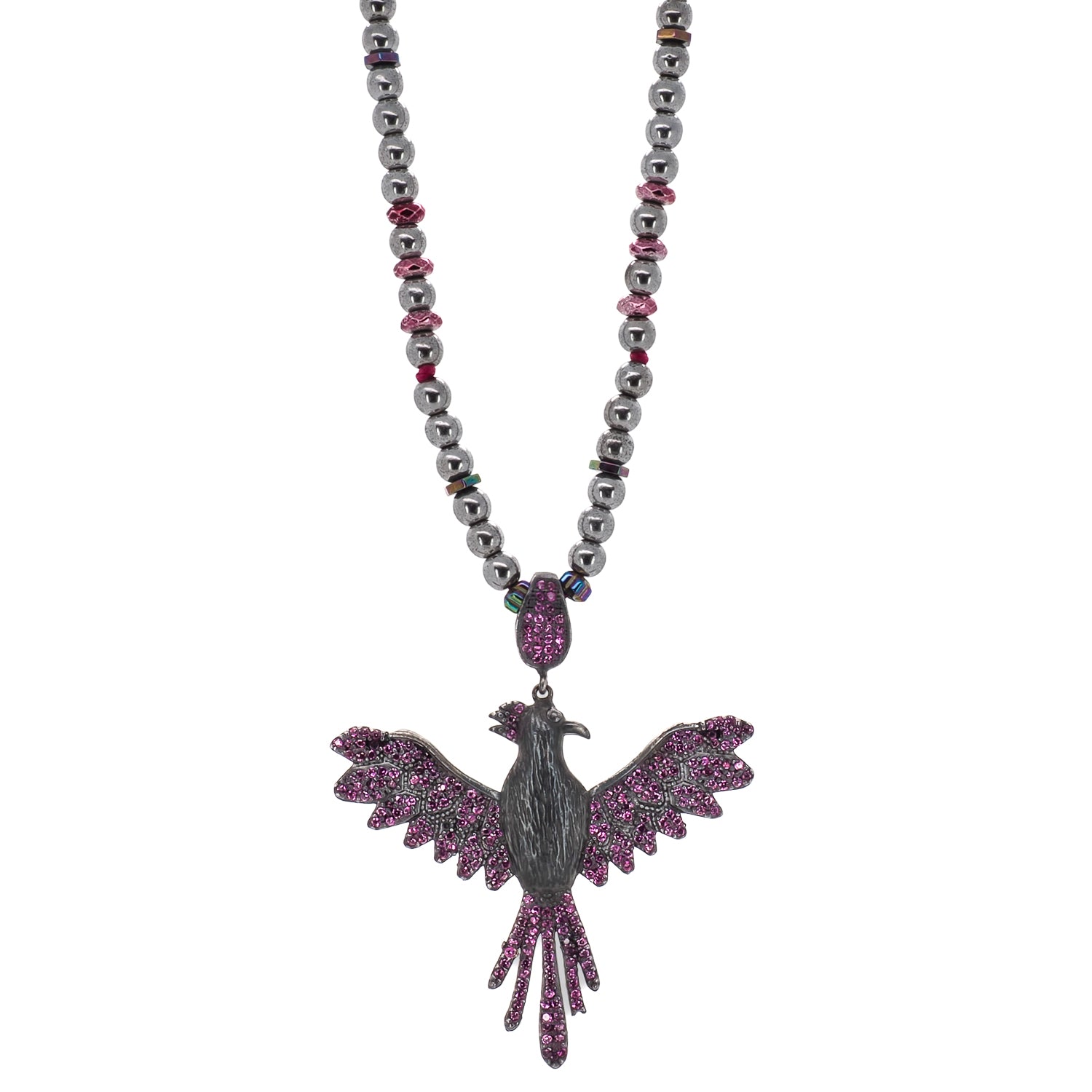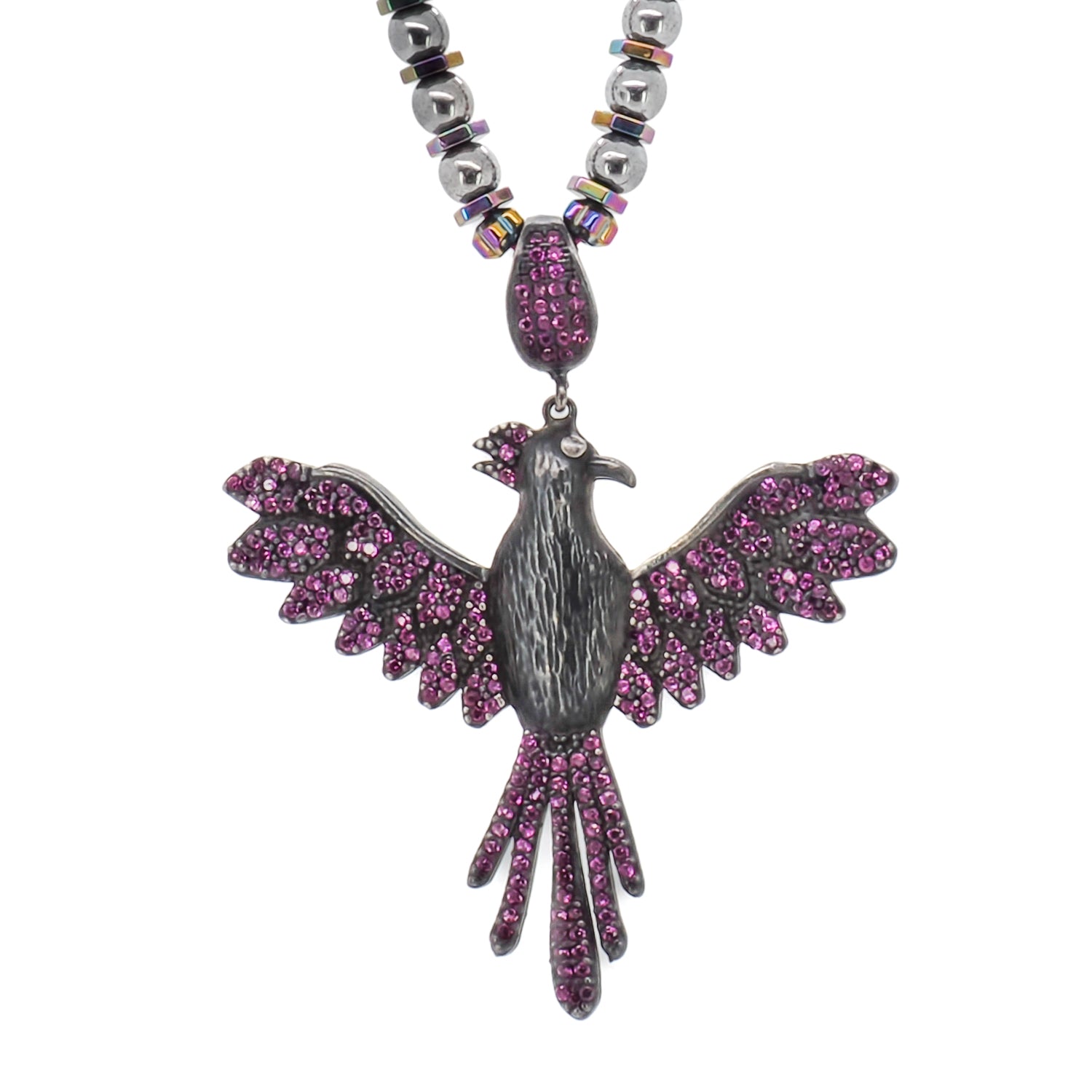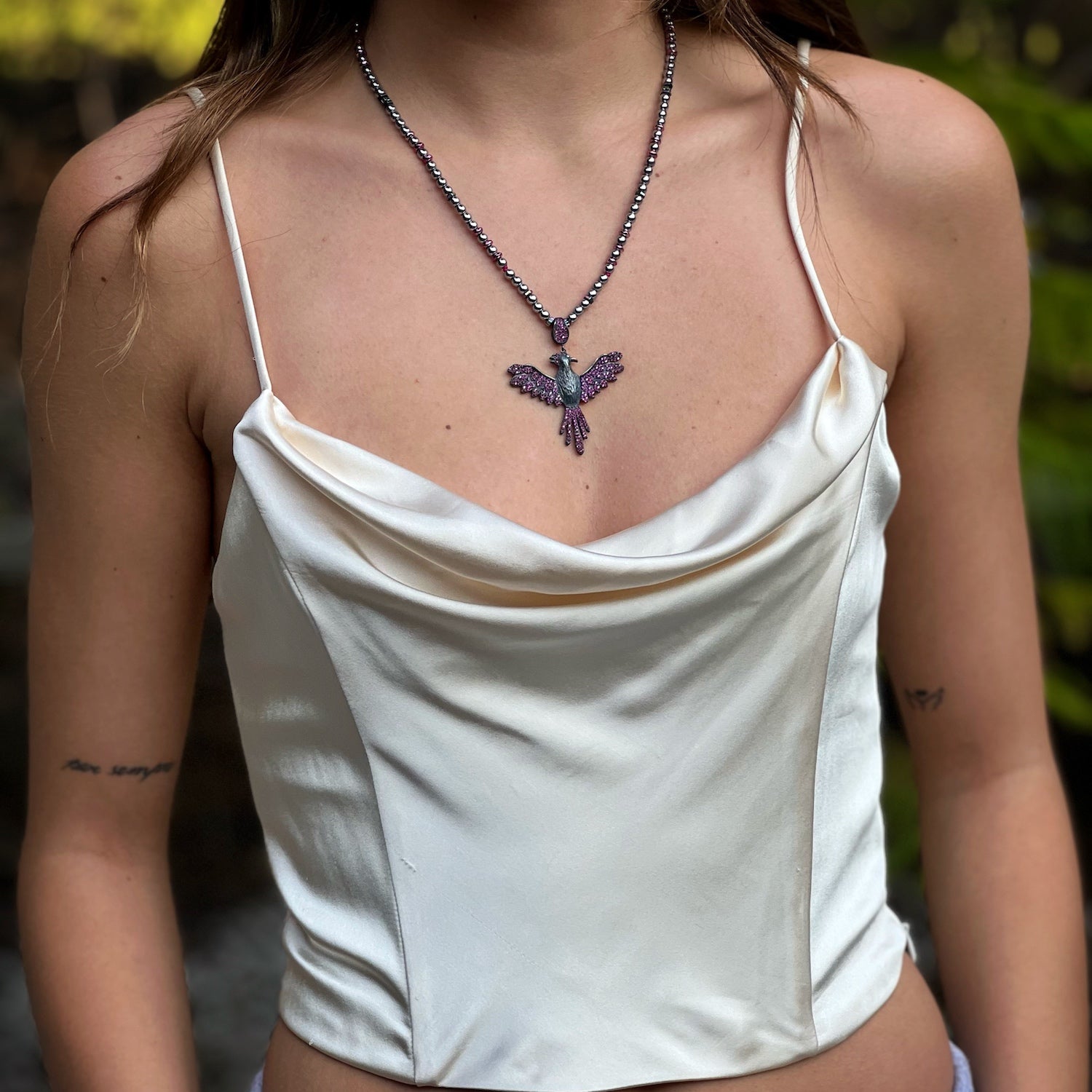 Inner Rebirth Phoenix Bird Necklace
Inner Rebirth Phoenix Necklace is a very special handmade necklace for ones looking for a fresh start... The Legend of the Phoenix necklace is here to remind you how strong you are and give you the energy you need to pursue your goals.
This necklace has so many spiritual meanings to it! The bright pink Swarovski crystals is an extremely stylish piece. The phoenix symbolizes rebirth, and youth. It is handmade and a unique necklace.
Phoenix bird symbolizes immortality and resurrection. In ancient Greek and Egyptian mythology it was associated with the sun god. Legend has when the phoenix sensed its death was near, it built a nest out of wood and set itself on fire, being born anew from its ashes.

I personally hand craft each piece, making them one of a kind and meaningful...Each piece is unique like we all are...

Details;
4mm Silver color faceted hematite stone beads
Pink and silver color hematite stone spacers
Pink Swarovski Lobster clasp
925 sterling silver on rhodium plated handmade Phoenix pendant with Swarovski crystals
Necklace length 22"with pendant
Pendant height 2'' Width 2''
Handmade in USA
Every Ebru Jewelry purchase will arrive wrapped in a gift box
Share