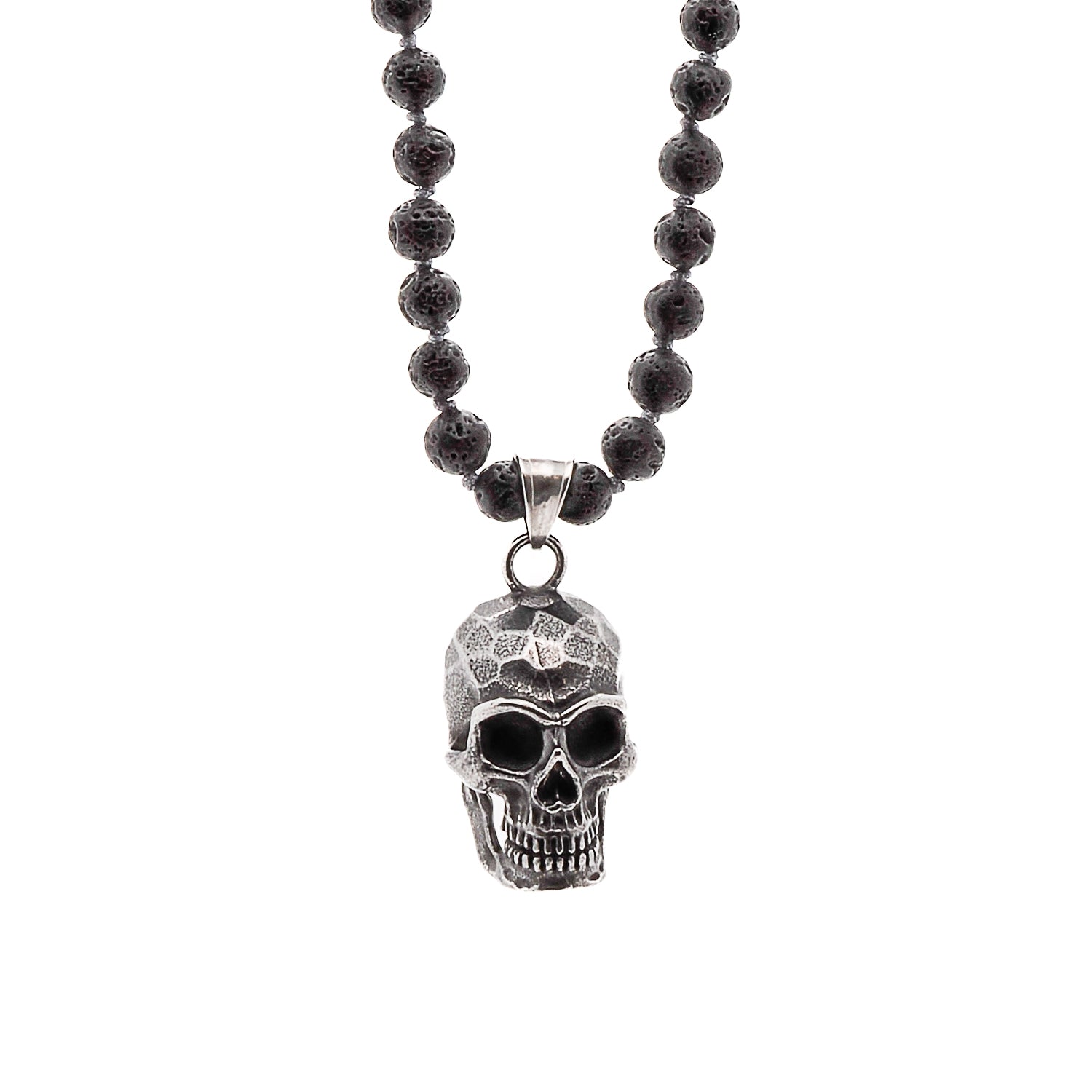 Inner Power Skull Black Men Beaded Necklace
The Inner Power Skull Black Men Beaded Necklace is a striking piece of handmade jewelry that exudes strength and elegance. It features carefully selected natural gemstone beads, including 6mm Hematite and 6mm Obsidian Snowflake stones, known for their unique and powerful properties.
At the center of the necklace hangs a handmade Steel Skull Pendant, meticulously crafted with attention to detail. The skull symbolizes various concepts, including mortality, power, and transformation. Its inclusion in this necklace represents the wearer's inner strength and ability to overcome challenges.
Natural Obsidian Snowflake Stone Beads offer a mesmerizing display of black and white speckles, resembling a snowflake pattern. Obsidian Snowflake is recognized for its association with purity and balance. It is thought to aid in introspection and provide a sense of calm and focus.
Whether you're seeking protection, grounding, or simply a stylish accessory that reflects your resilience, the Inner Power Skull Necklace is a captivating choice.
I Personally handcraft each piece, making them one of a kind. Each piece is unique like we all are...

 Details;
6 mm Natural Hematite Stone Beads

6mm Natural Obsidian Snowflake Stone beads

Silver color hematite stone spacers

Handmade Steel Skull Pendant

925 Solid Silver Lobster Clasp

Necklace Length 26''

Pendant height 1.3 width 1''
Handmade in USA

Every Ebru Jewelry purchase will arrive wrapped in a gift box
Share