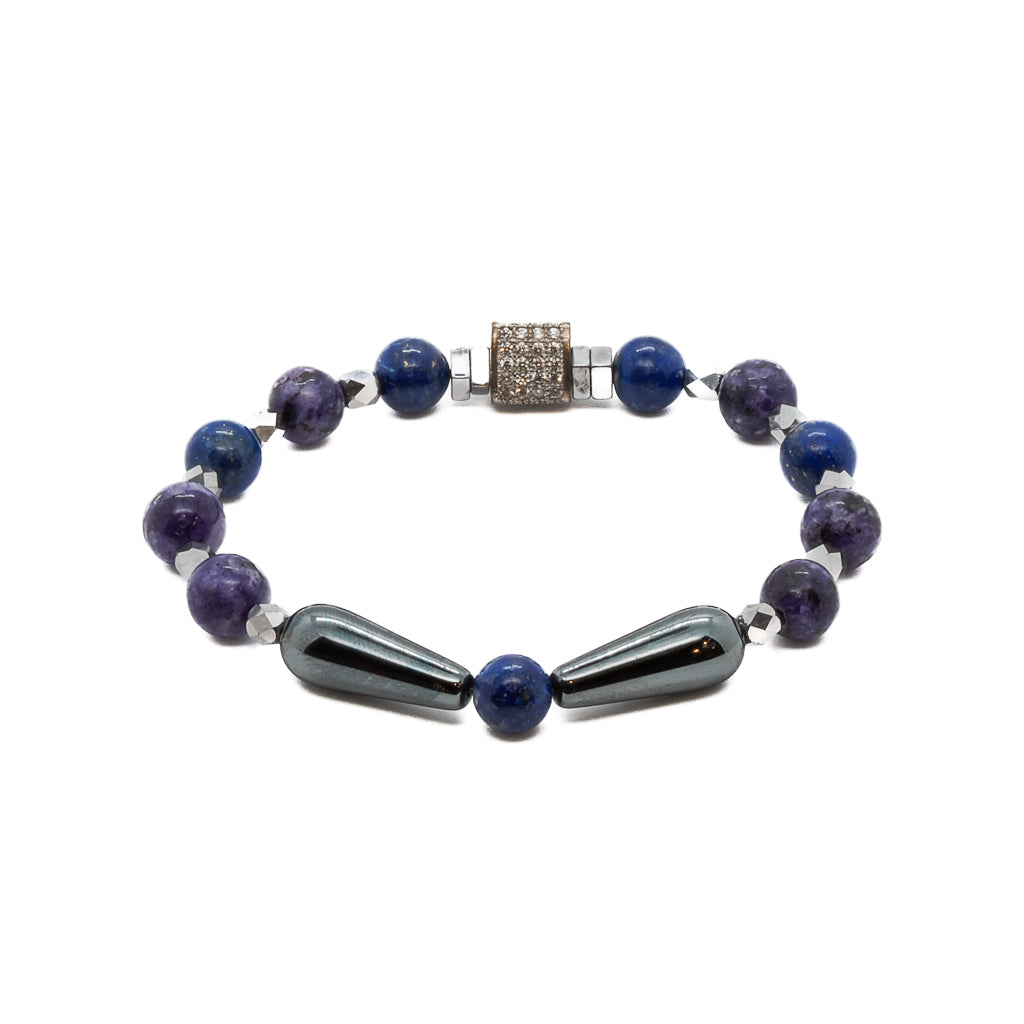 Hematite Healing Bracelet
The Hematite Healing Bracelet, a captivating accessory designed to promote balance, healing, and a sense of inner strength. This handmade bracelet combines the powerful properties of hematite and lapis lazuli, along with a touch of sparkle from a Swarovski crystal bead, to create a harmonious and therapeutic piece.
The combination of hematite and lapis lazuli creates a powerful synergy that aids in emotional healing and inner transformation.To complete the design, a Silver Swarovski bead is included. The brilliant sparkle of the Swarovski crystal adds a touch of glamour and positive energy. Known for their exceptional quality and radiance.
Wear it as a daily reminder of your inner strength, balance, and healing journey.
I personally hand craft each piece, making them one of a kind and meaningful...Each piece is unique like we all are..
Details;
Large Hematite tube beads
Blue Lapis Lazuli stone beads
Purple Jade beads
Silver Hematite stone beads
Silver Swarovski bead
Bracelet size 6.5" on high quality stretchy jewelry cord.Contact me if you need any adjustments
Handmade in USA
Every Ebru Jewelry purchase will arrive wrapped in a gift box
Share