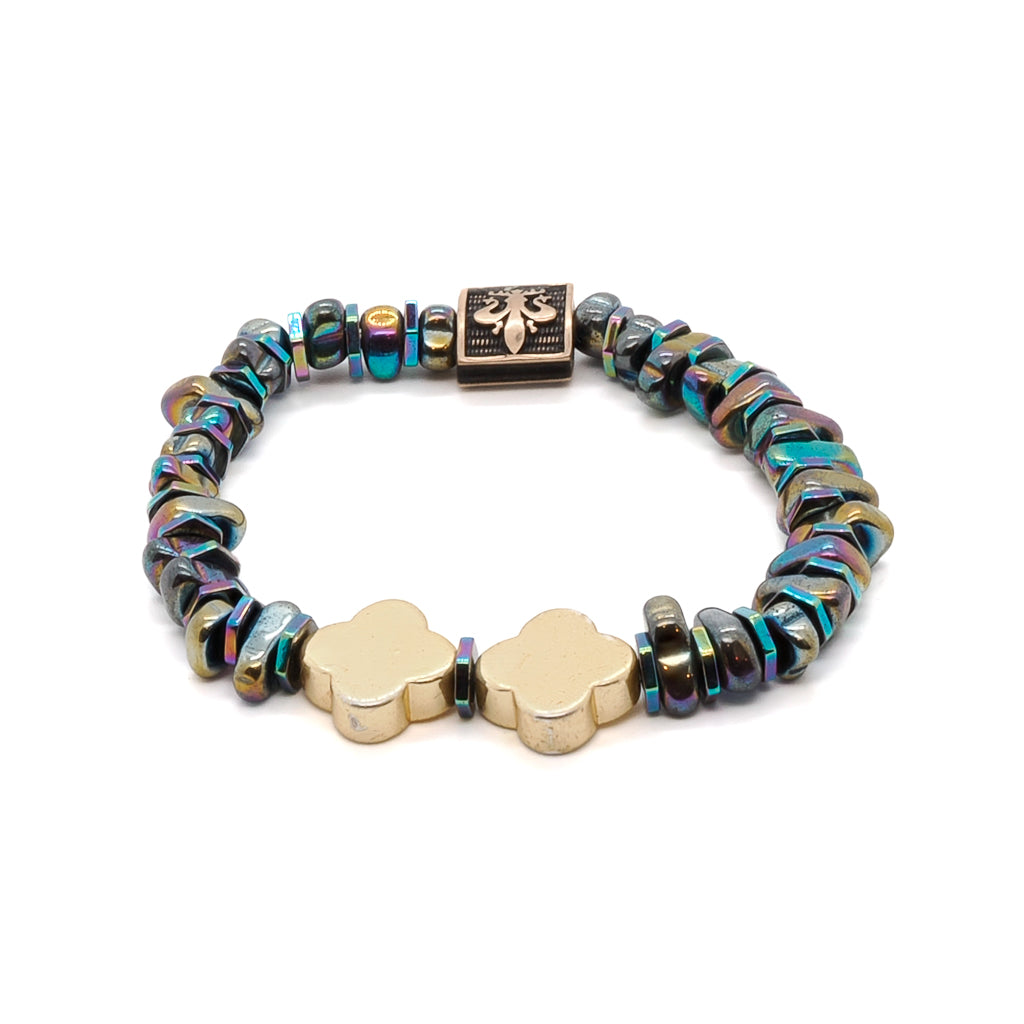 The Hematite Floral Bracelet is a stunning handmade accessory that exudes elegance and style. The unique bracelet features a series of multicolor nugget hematite stone beads, which are known for their grounding and calming properties.The bracelet is further adorned with gold hematite floral beads that add an element of sophistication and beauty to the piece.
The bracelet is completed with a bronze 18K gold plated Fleur de li bead at the end, which is a symbol of nobility, royalty, and purity. This bead adds a touch of elegance and sophistication to the bracelet, making it a perfect accessory for any occasion.
I personally hand craft each piece, making them one of a kind and meaningful. Each piece is unique like we all are...
Details;
Multicolor nugget Hematite stone beads
Gold Hematite Floral beads
Bronze 18K gold plated Fleur de li bead
Bracelet size 6.5" on high quality stretchy jewelry cord. Contact me if you need any adjustments.
Handmade in USA
Every Ebru Jewelry purchase will arrive wrapped in a gift box
Share