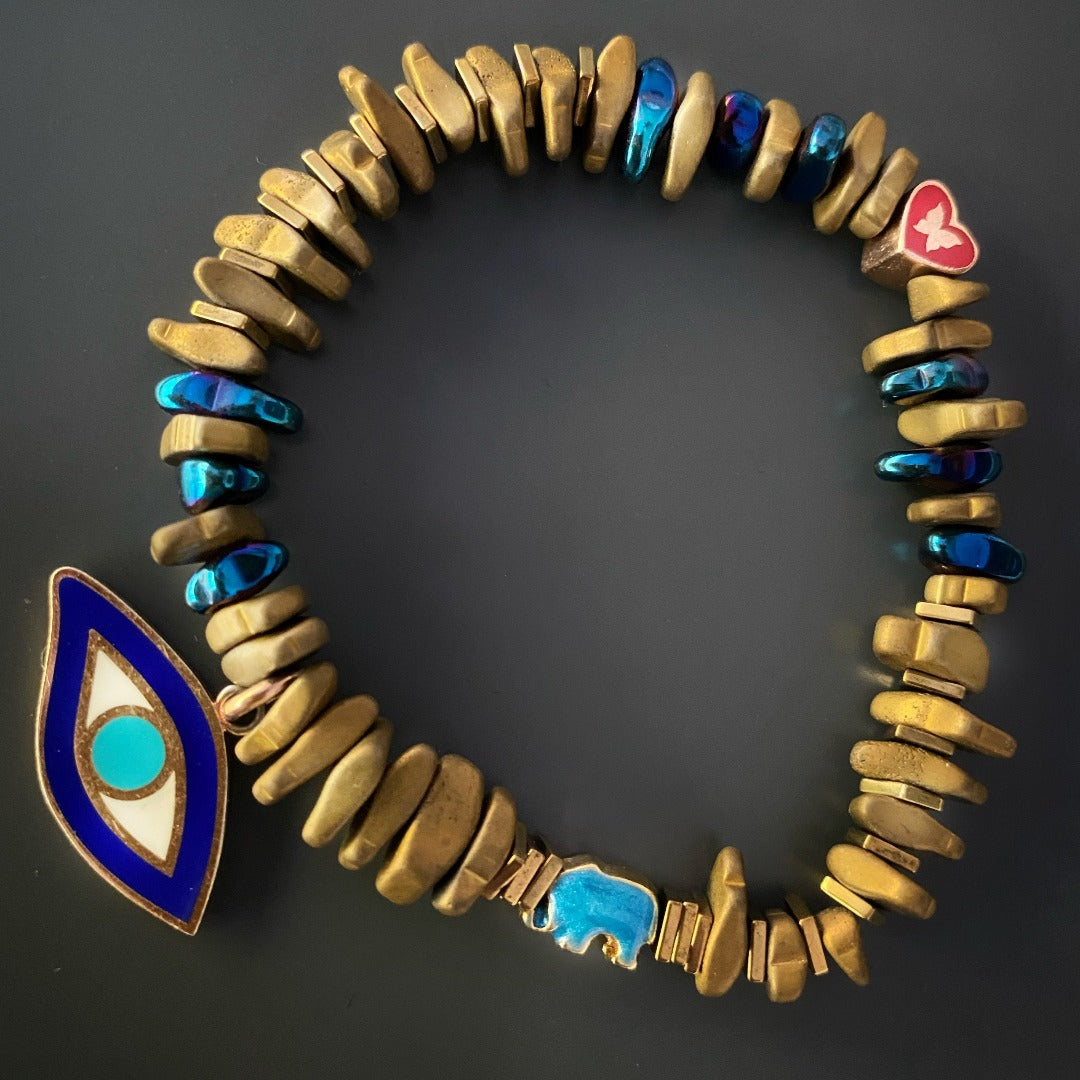 Helena Bracelet is a meaningful piece of handmade jewelry that combines elements of luck, protection, and elegance. With its gold hematite stone beads, blue color hematite stone beads, lucky elephant bead, butterfly accent bead, and evil eye charm, this bracelet is a unique accessory that adds a touch of sophistication and positive energy to any outfit.
Butterflies are a universal symbol of transformation and growth.The evil eye charm is a talisman believed to protect against negative energies and ill wishes.
Adding a touch of luck and symbolism, the blue enamel lucky elephant bead enhances the bracelet's charm. Elephants are often associated with wisdom, strength, and good fortune.
I personally hand craft each piece, making them one of a kind and meaningful...Each piece is unique like we all are..
Details;
Gold Hematite Stone Beads
Blue Color Hematite Stone Beads
Blue Enamel Lucky Elephant Bead
Sterling silver on Red enamel 18k Rose Gold Plated Butterfly accent bead
Blue and White Enamel 925 Silver on 18k Rose Gold Plated Evil Eye Charm
Bracelet size 6.5" on stretchy high quality jewelry cord. Contact me if you need any adjustments
Handmade in USA
Every Ebru Jewelry purchase will arrive wrapped in a gift box
Share