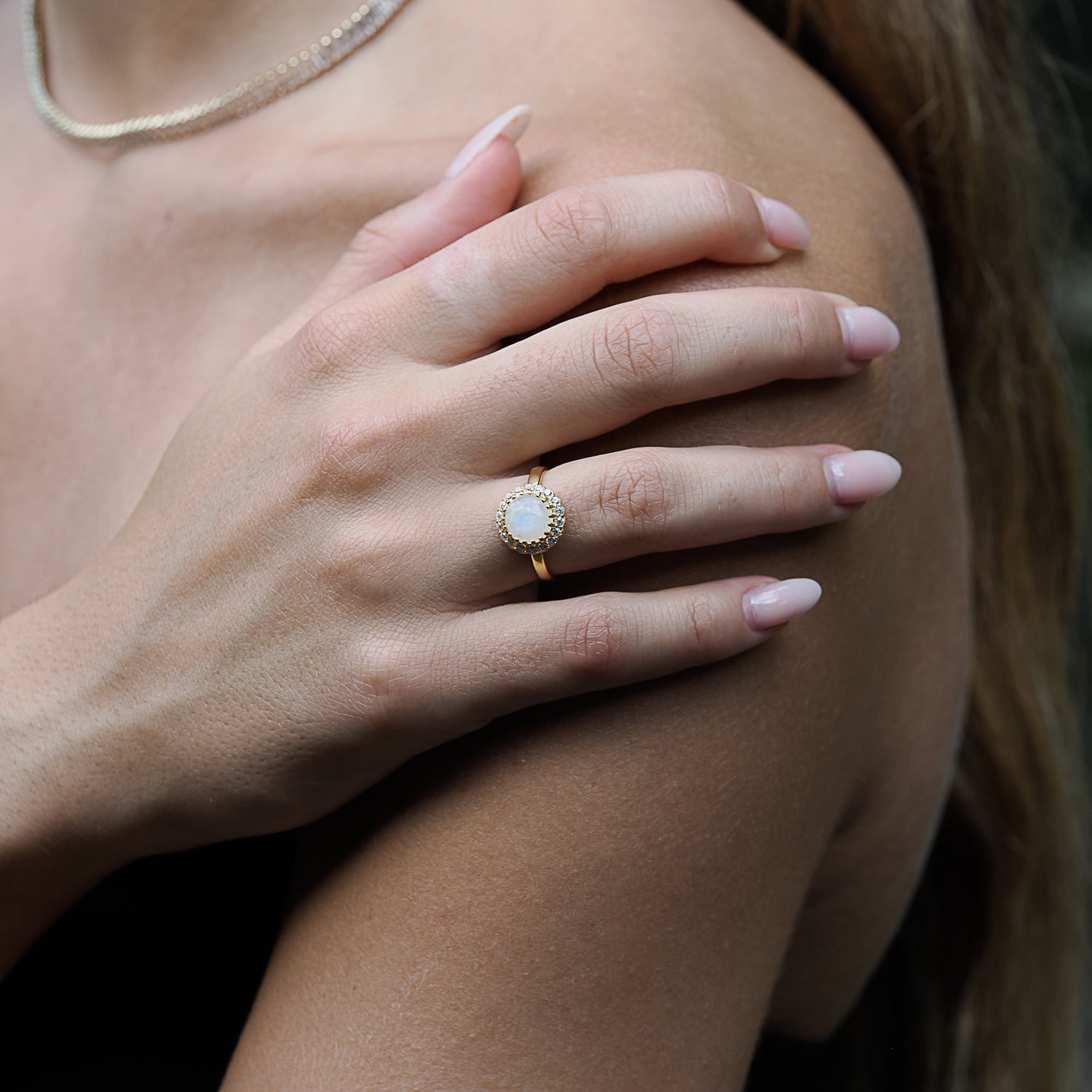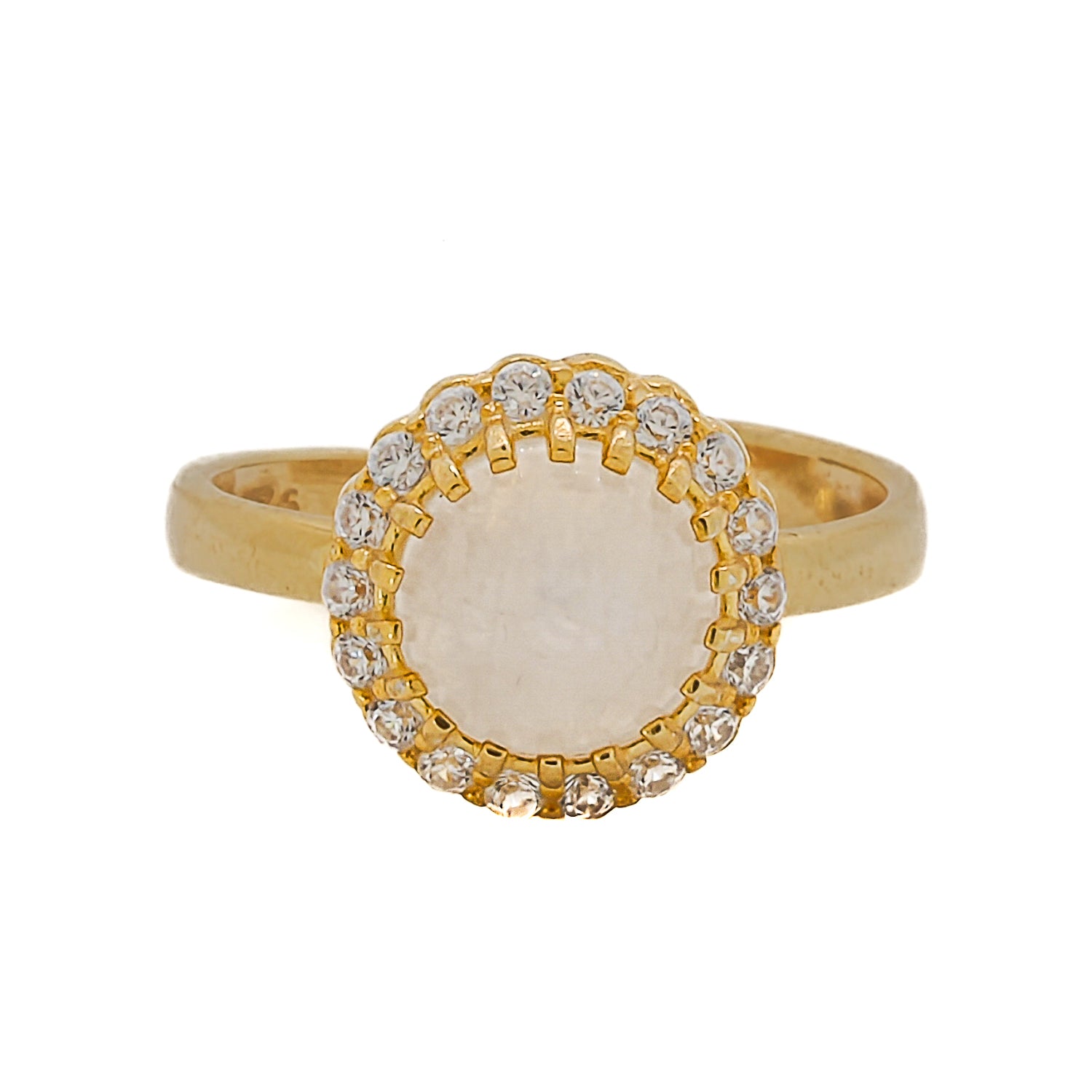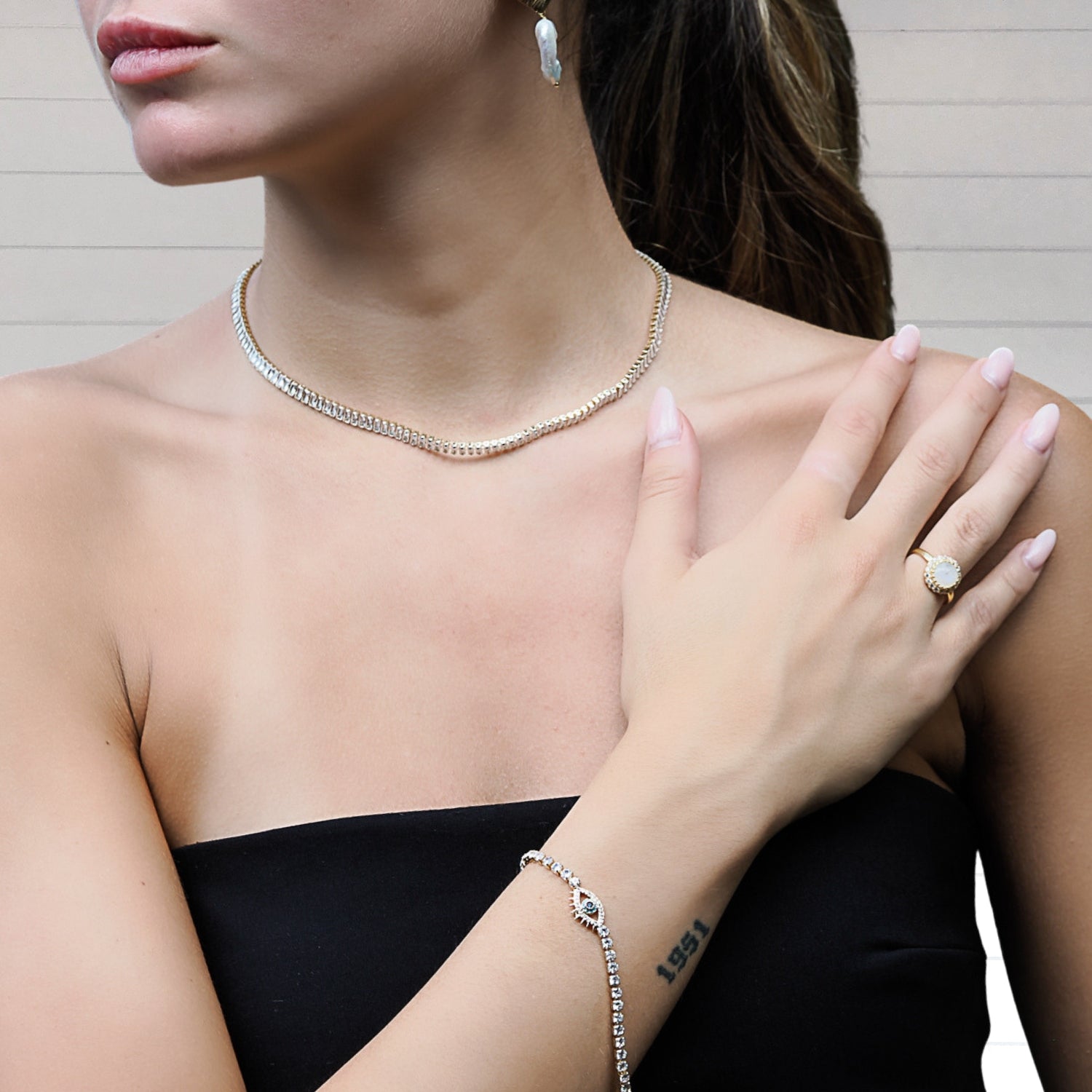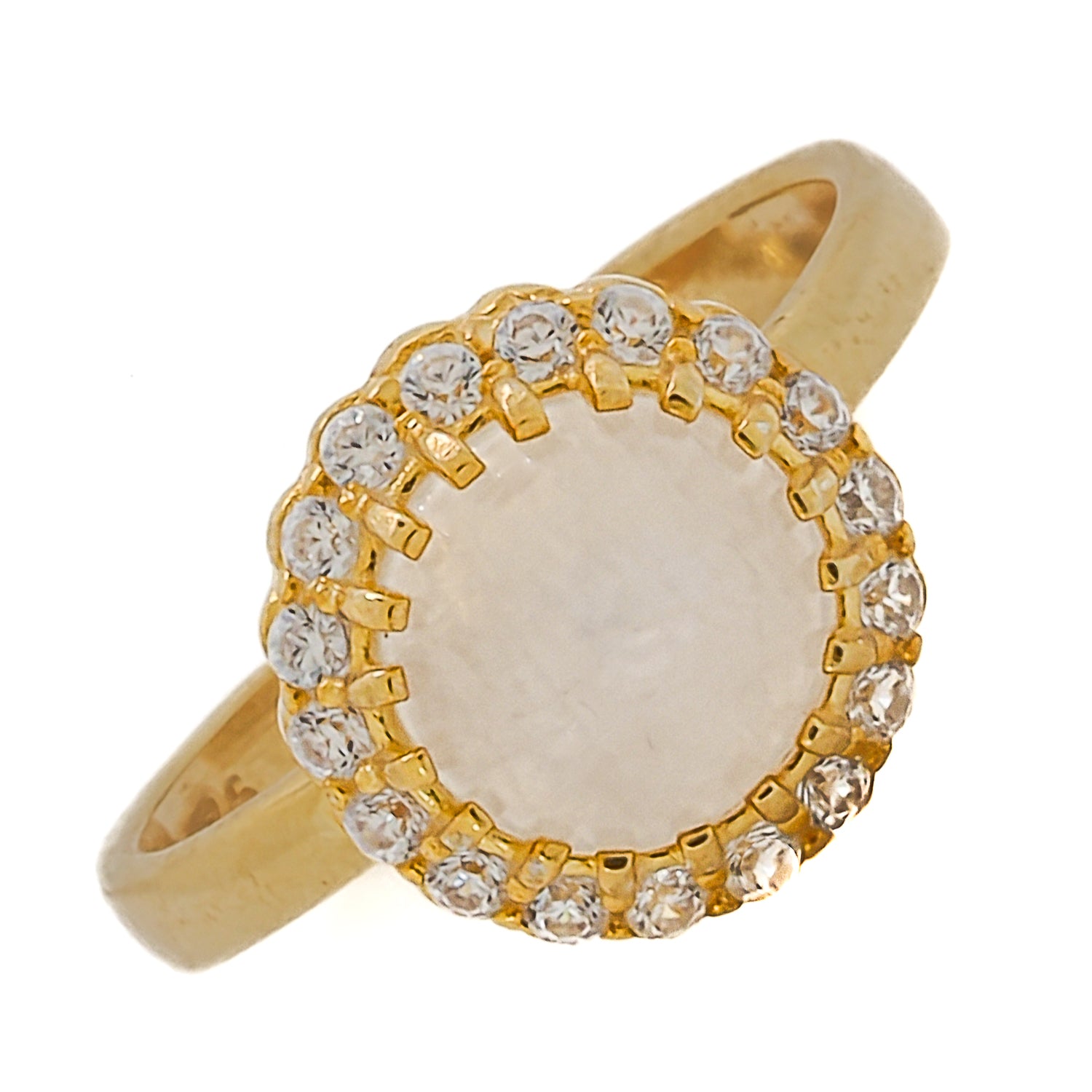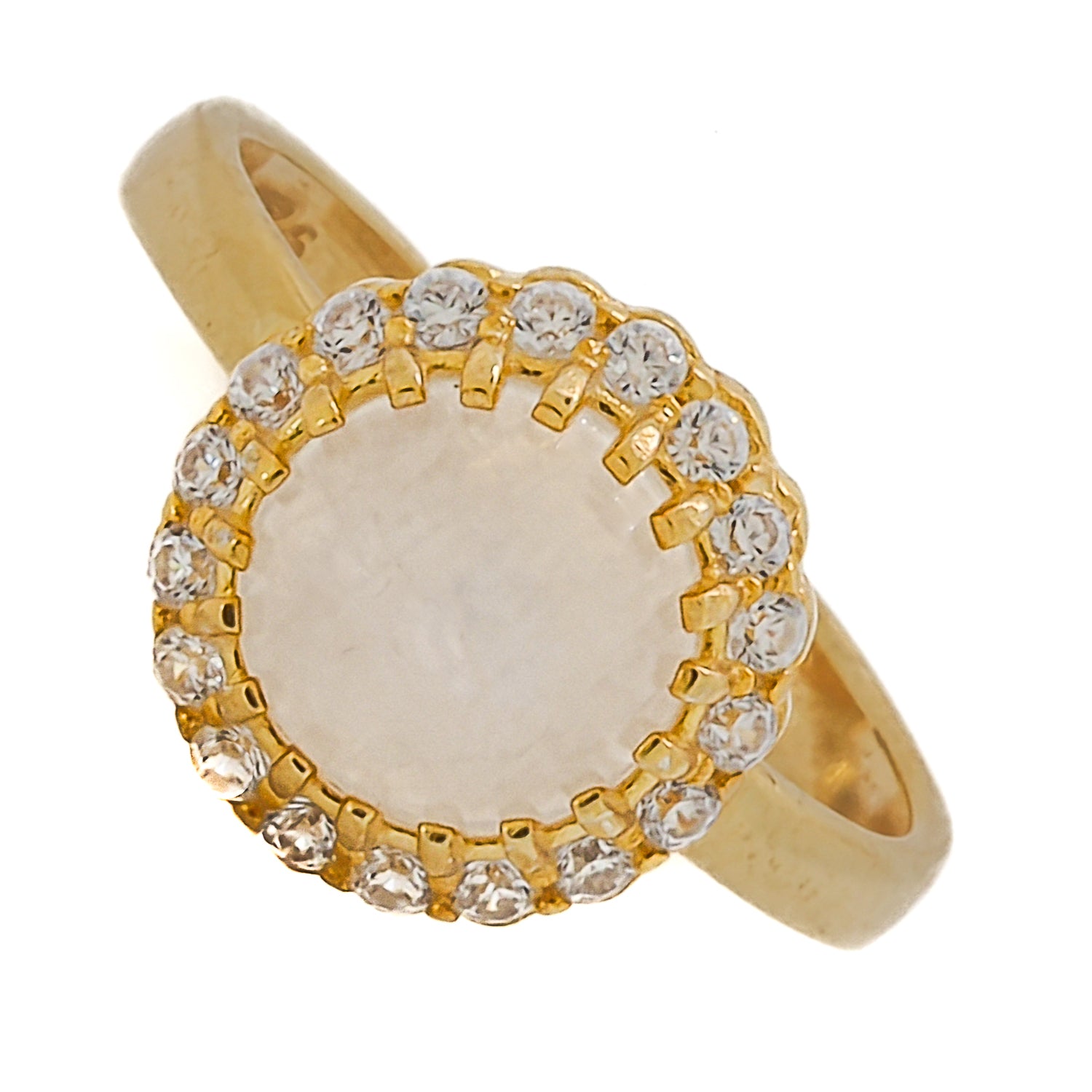 Helen Moon Stone Gold Ring
Meticulously crafted, this exquisite handmade piece harmoniously marries the richness of sterling silver with the opulent allure of an 18K gold-plated band.The moonstone, renowned for its connection to the heart chakras, invites a sense of calm and emotional balance into the wearer's life.
Surrounding the moonstone are sparkling cubic zirconia diamonds, which dance and shimmer like celestial stars.
One of the standout features of the Helen Moon Stone Ring is its adjustable design, ensuring a perfect fit for any finger. 
I personally hand craft each piece, making them one of a kind and meaningful...Each piece is unique like we all are...

Details;
Sterling Silver on 18k Gold plated
Moon Stone
Cz Diamonds
Adjustable size 
Handmade in USA
Every Ebru Jewelry purchase will arrive wrapped in a gift box
Share