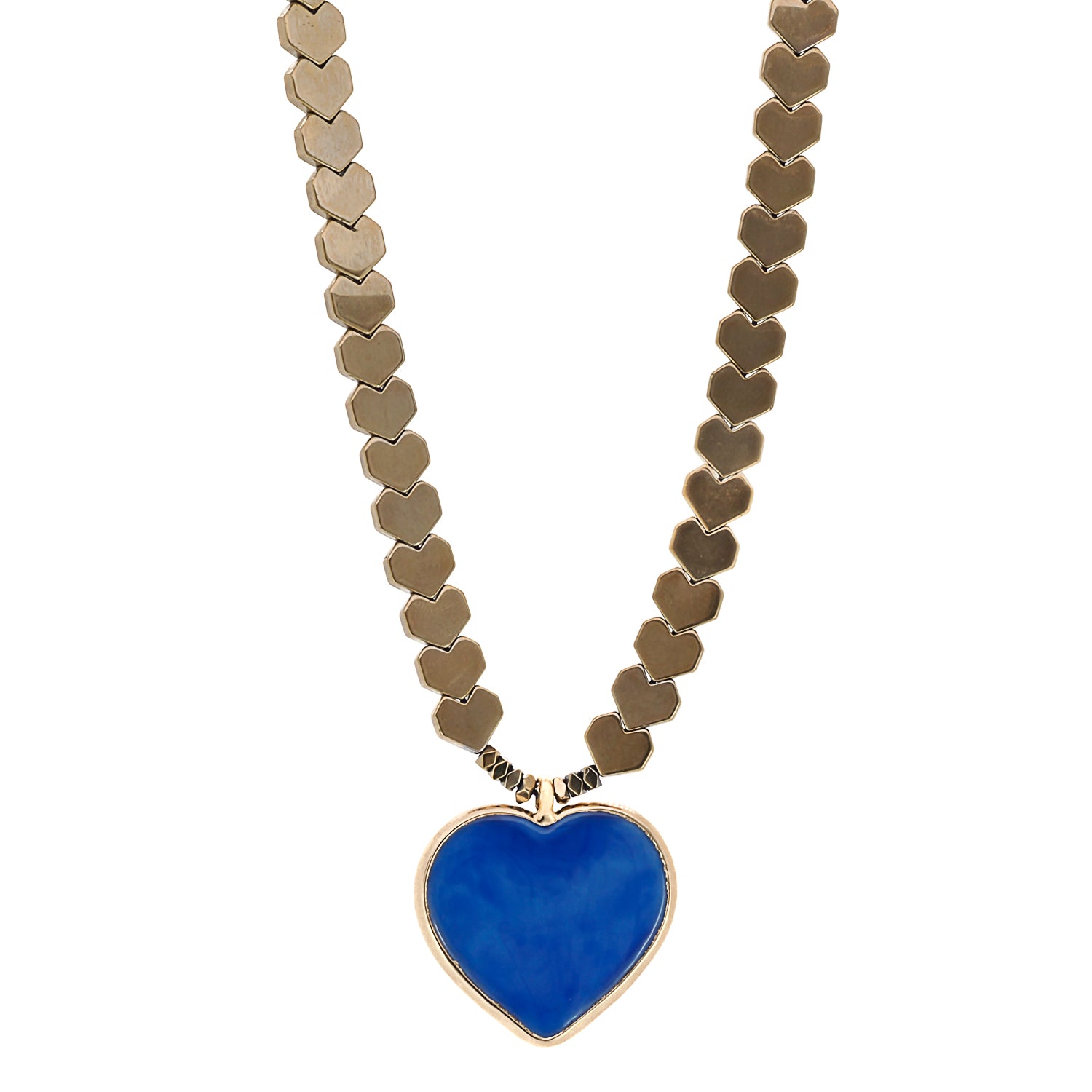 Happy Blue Heart Necklace
Happy Blue Heart Necklace is a stunning piece of handmade jewelry that is perfect for adding a splash of color and personality to any outfit. The combination of the gold color hematite beads and the blue color ceramic heart creates a balanced and harmonious look that is sure to catch the eye and inspire joy and happiness.
Blue is associated with the throat chakra and the power of communication and intuition. A blue heart represent a deep connection to one's inner self or spiritual journey.
I personally hand craft each piece, making them one of a kind and meaningful. Each piece is unique like we all are...
Details;
Gold color heart shape hematite stone beads
18K gold plated blue heart ceramic pendant
Necklace length 18" Gold plated heart shape Extender 2''
Pendant height 1'' width 1.2''

Handmade in USA.
Every Ebru Jewelry purchase will arrive wrapped in a gift box
Share