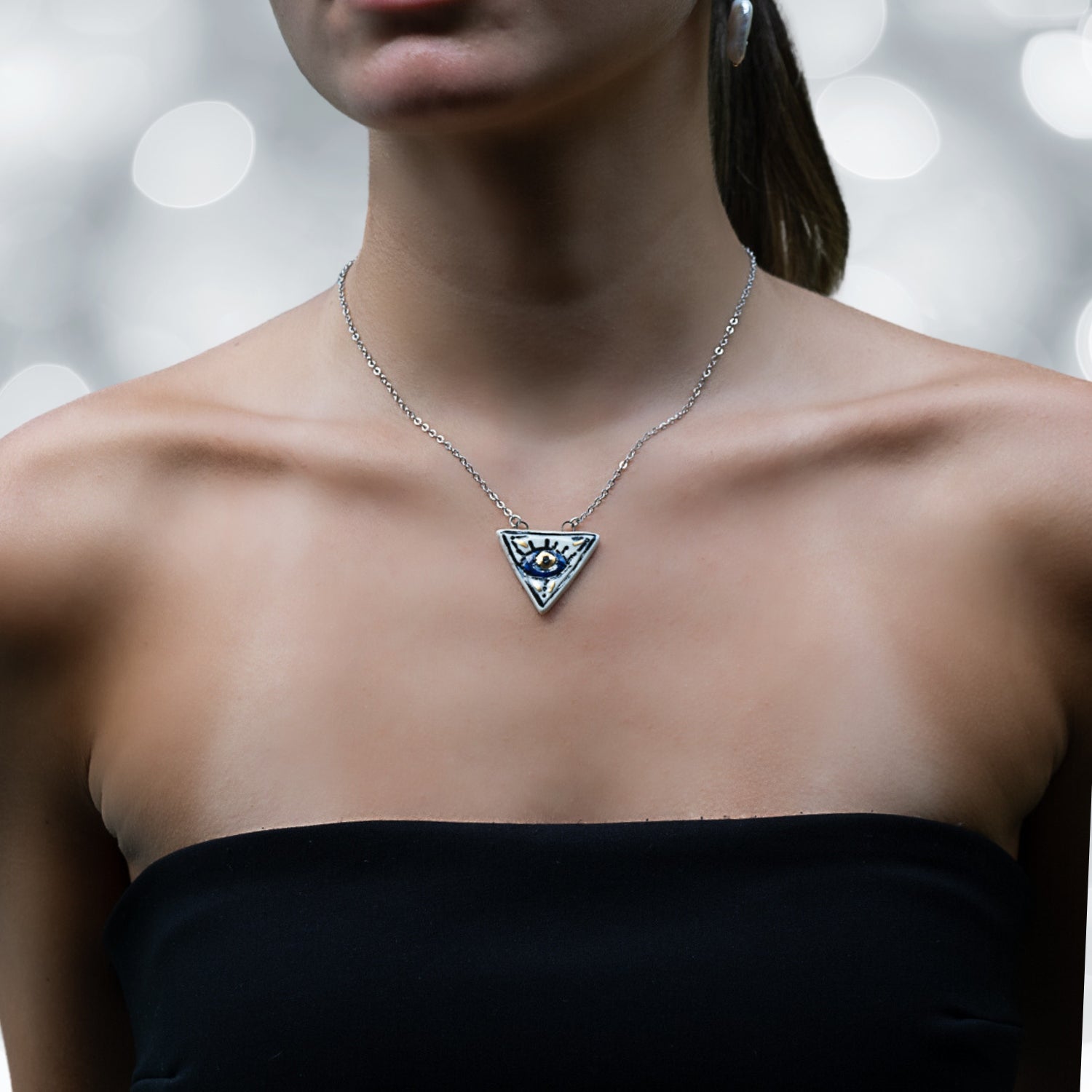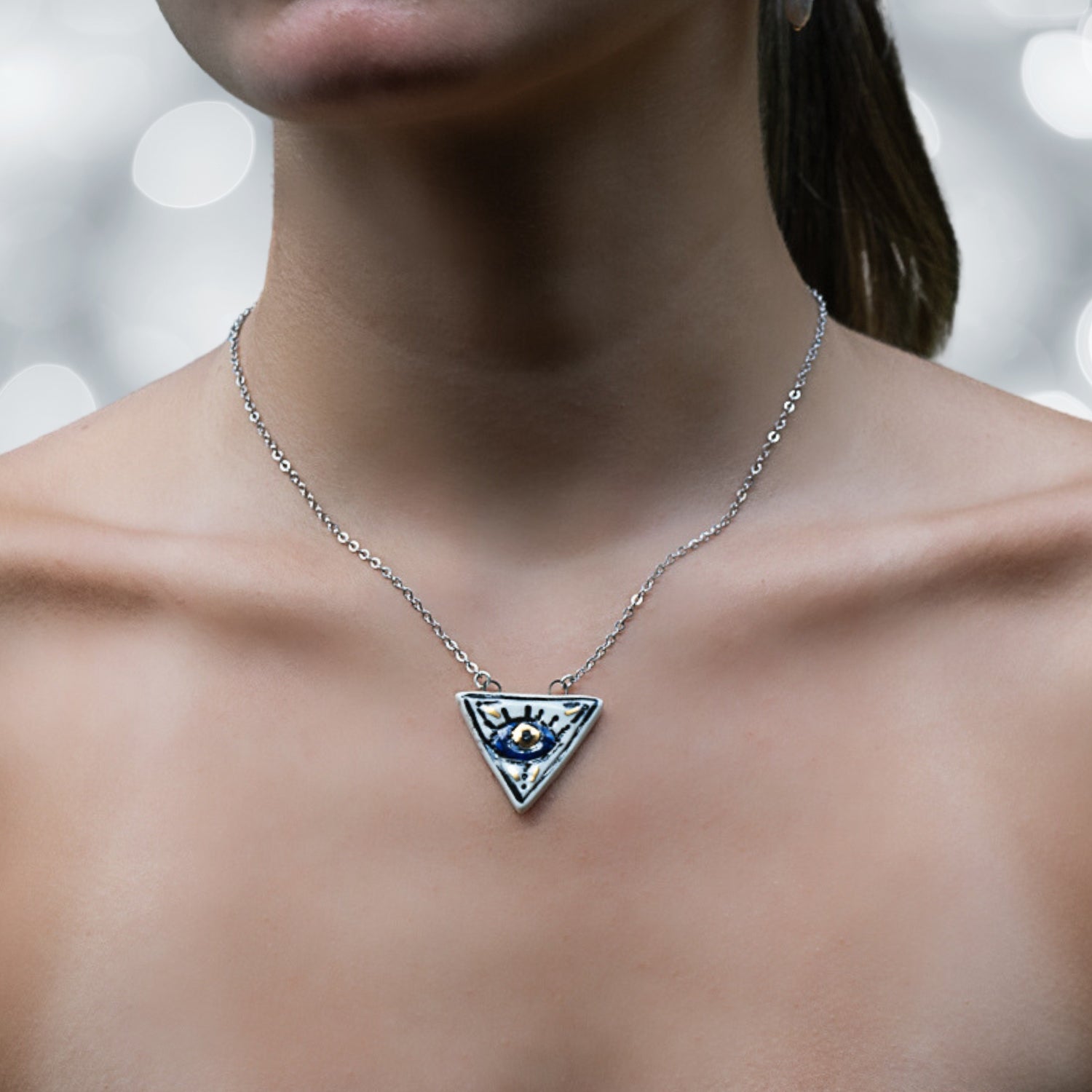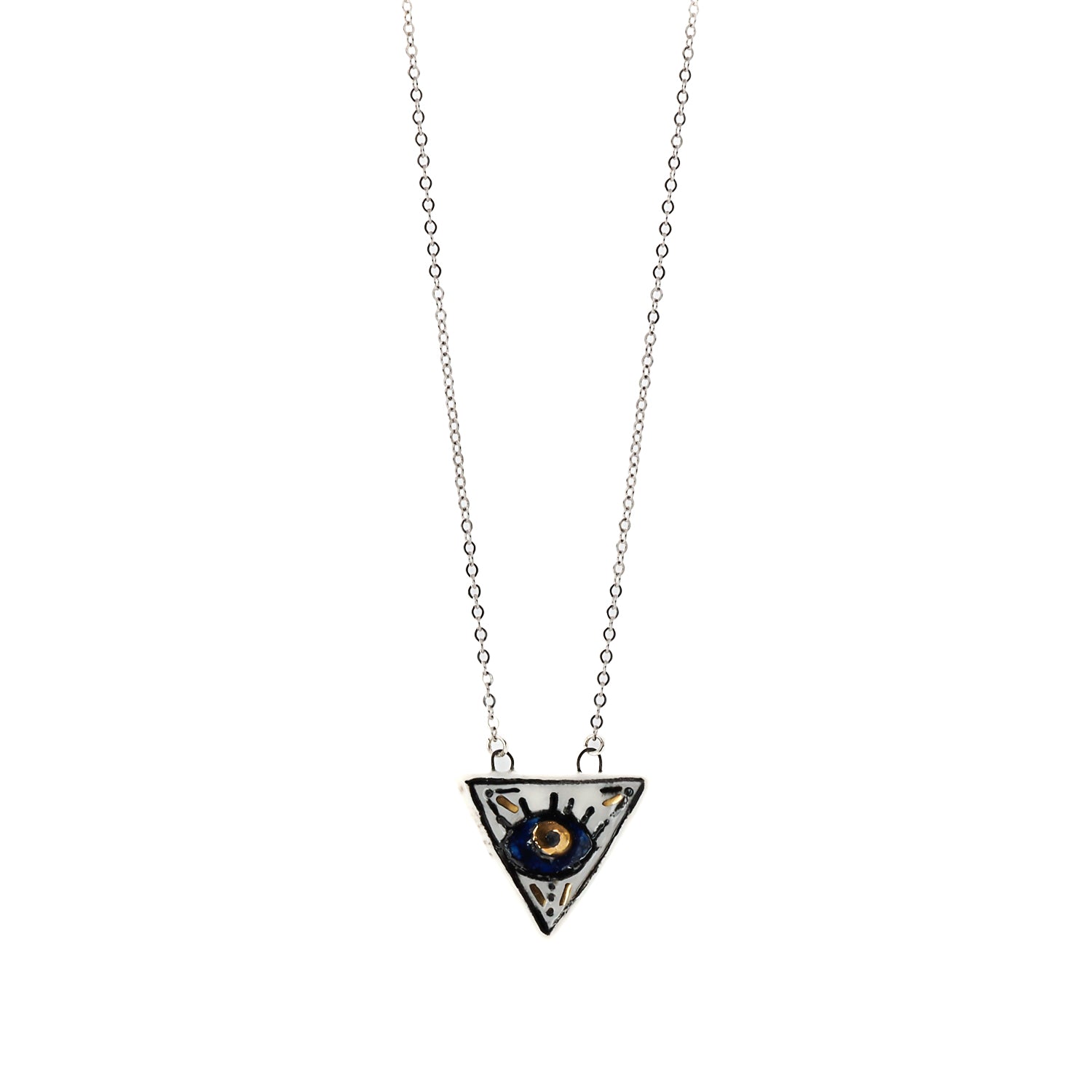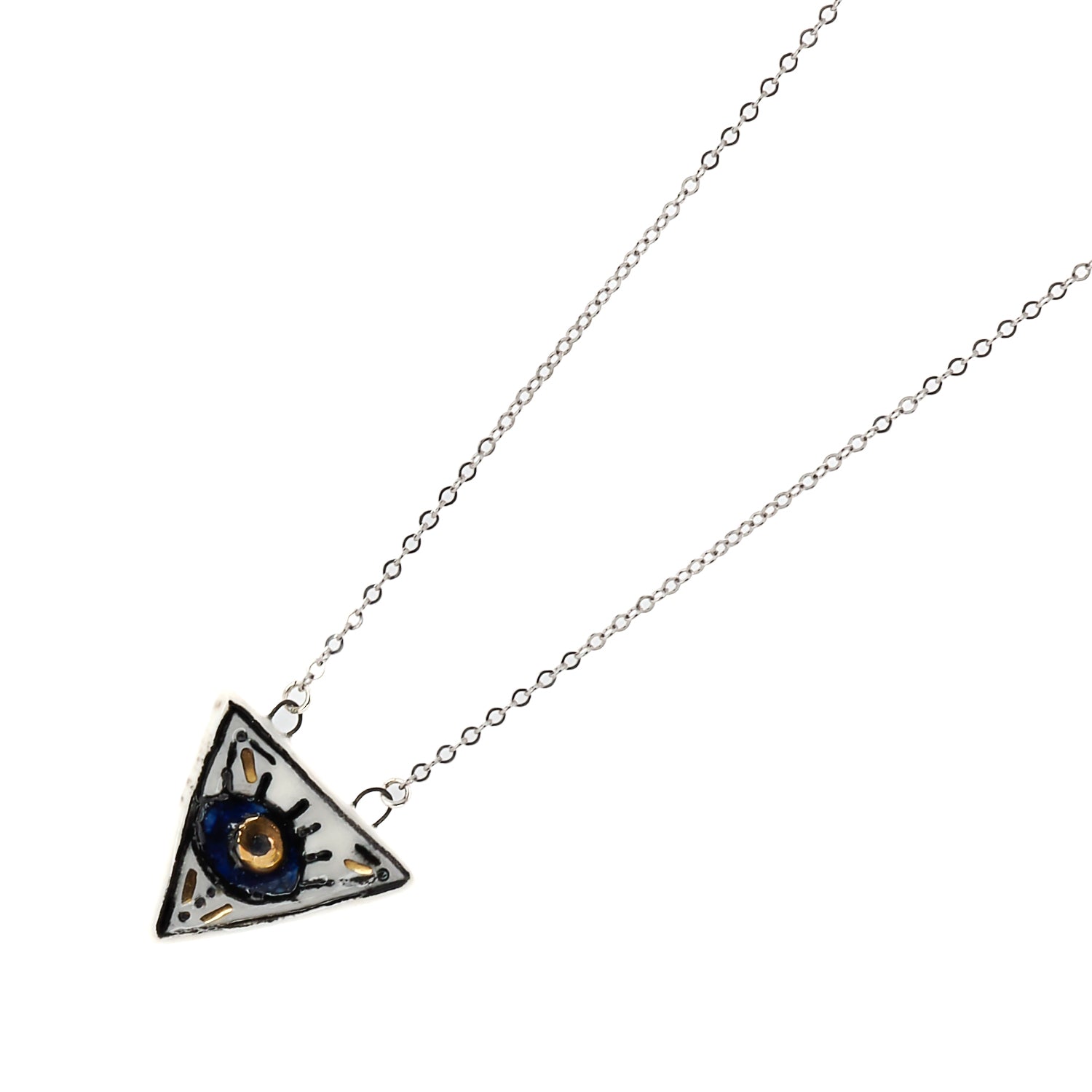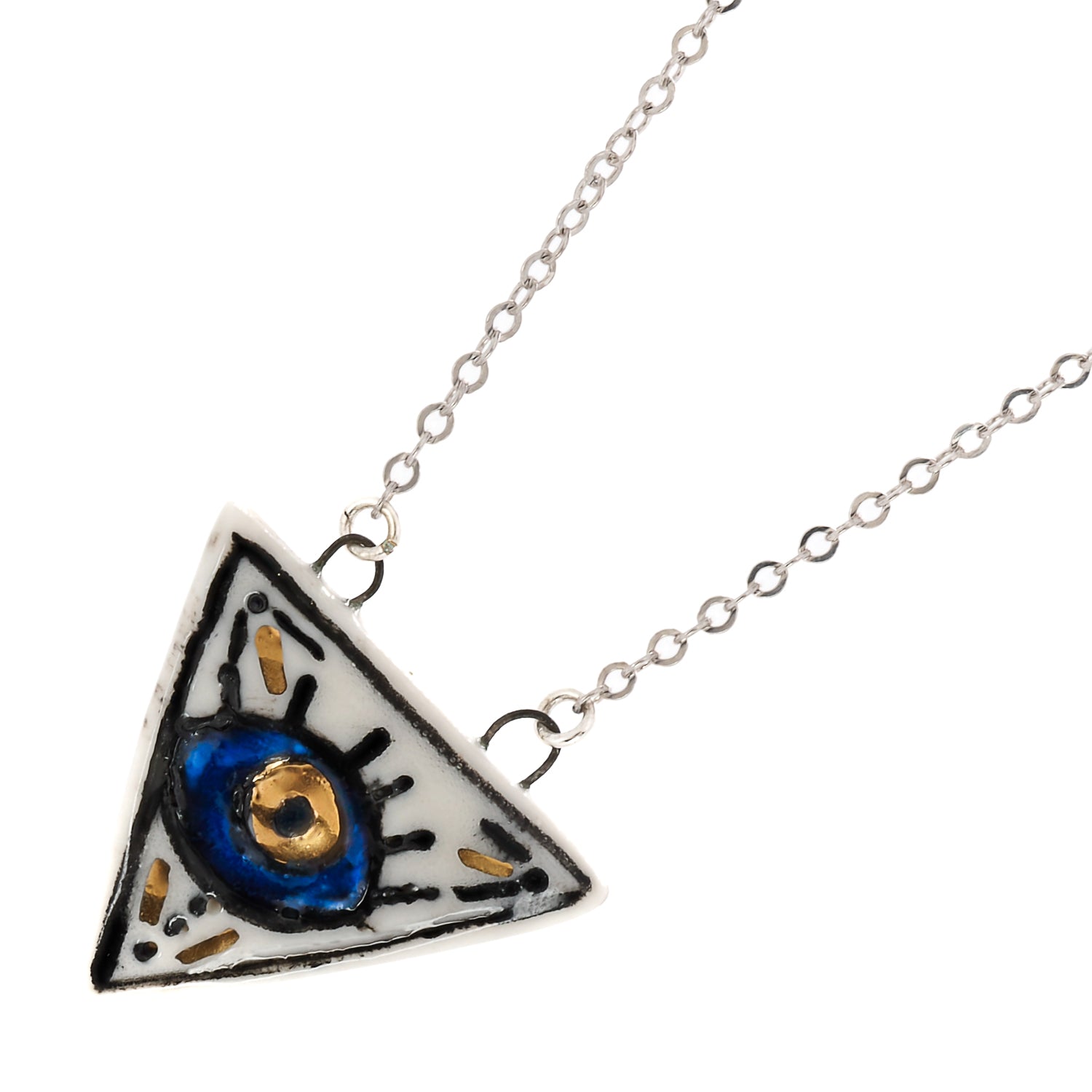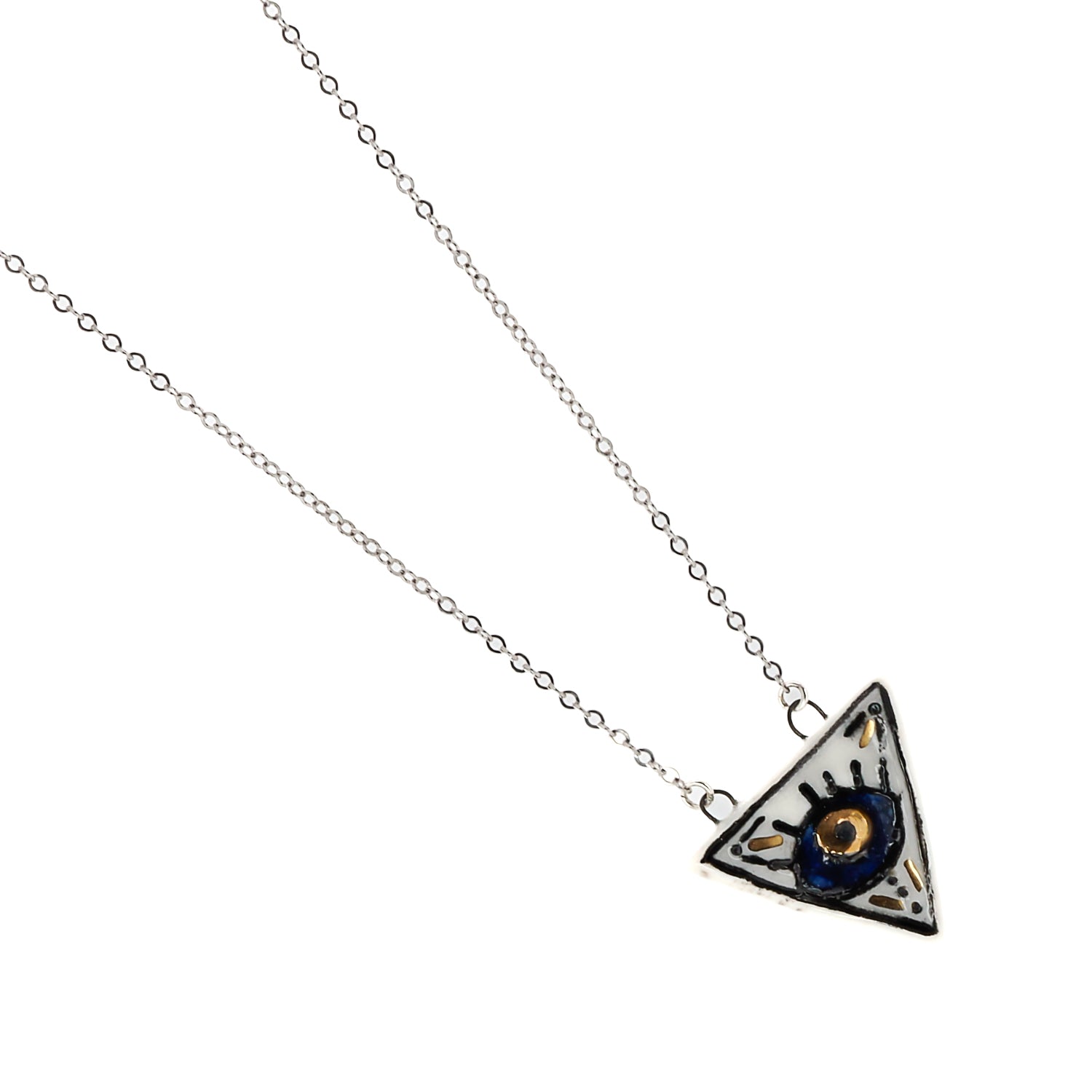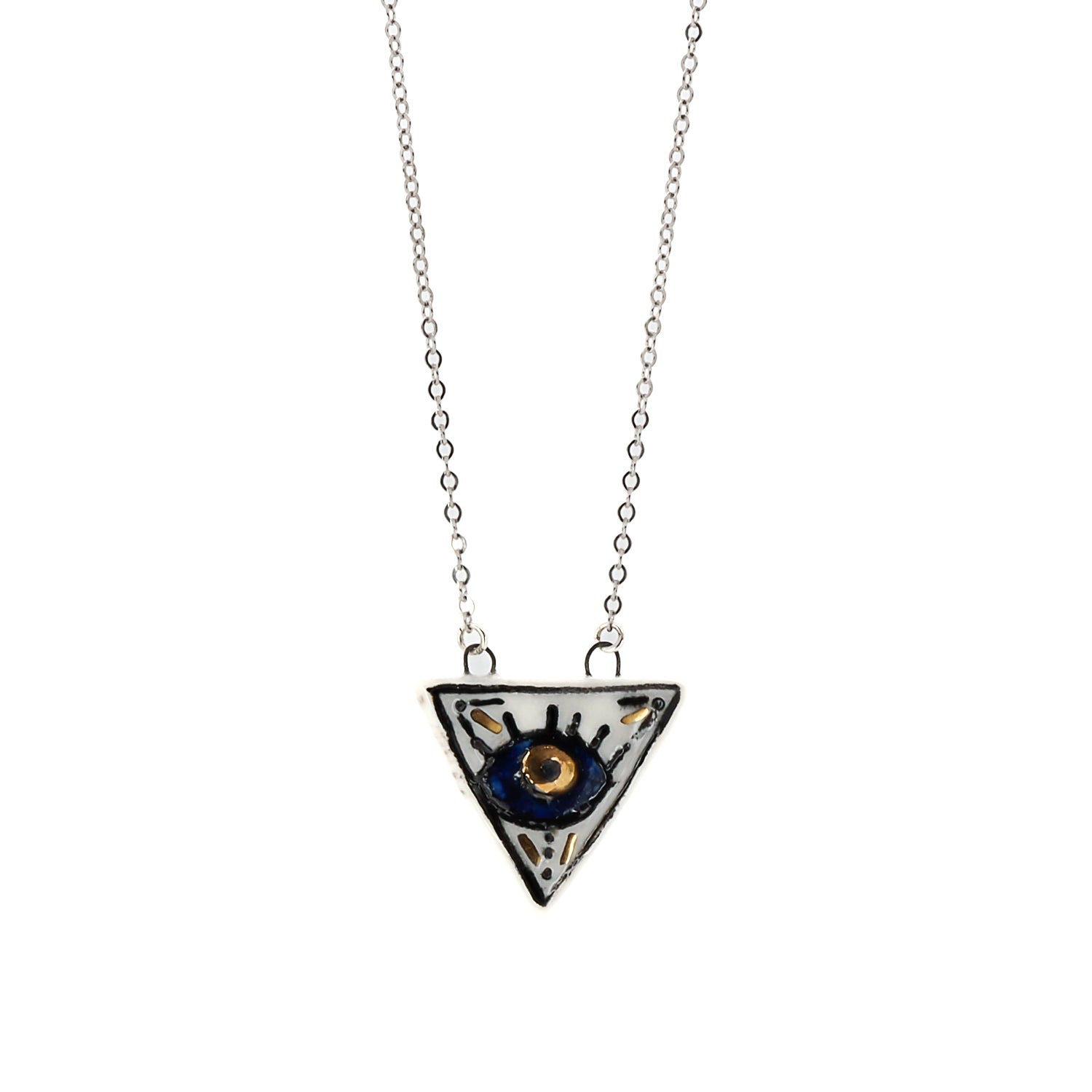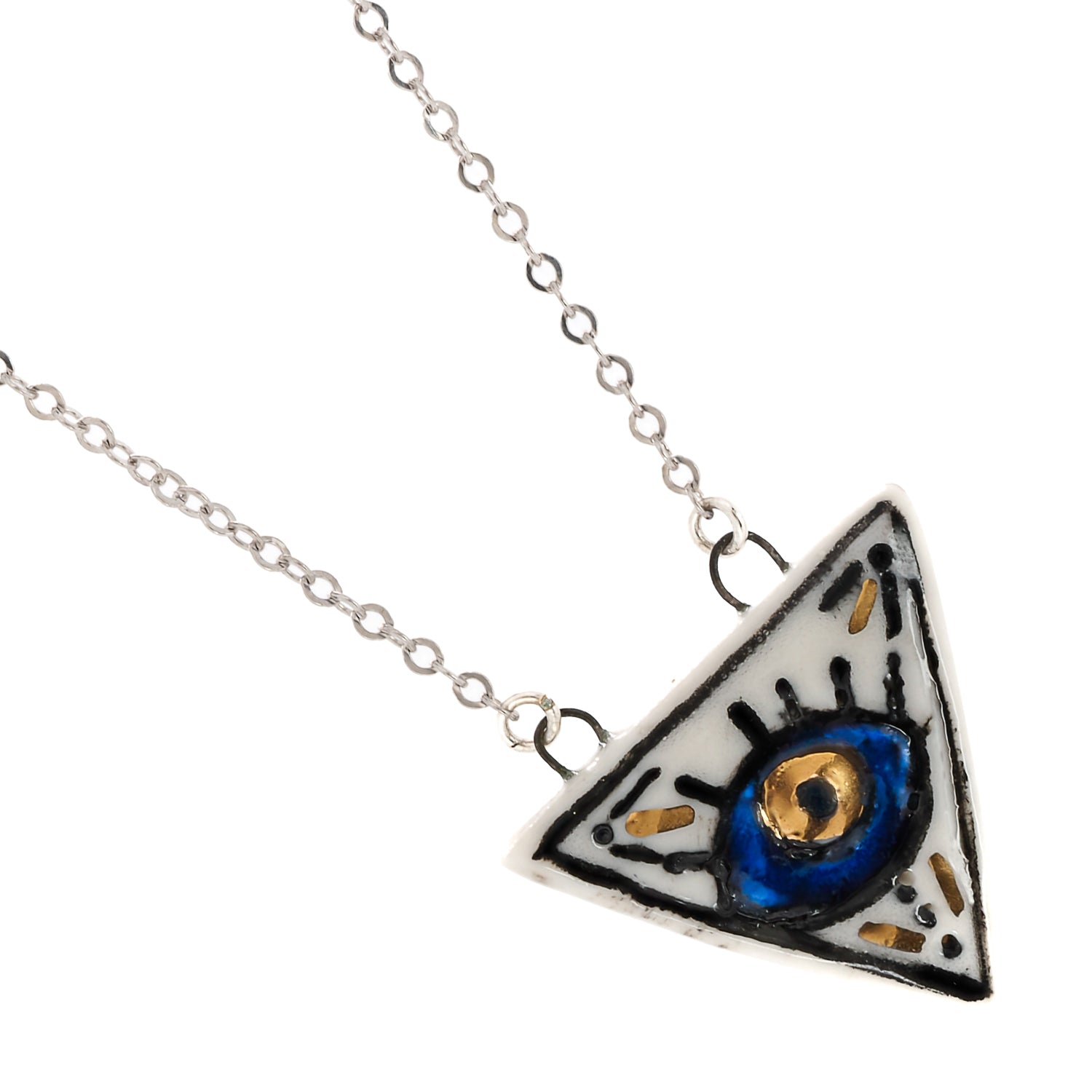 Hand Painted Evil Eye Mantra Silver Necklace
Hand Painted Evil Eye Mantra Silver Necklace is a fusion of modern bohemian style and ancient protective symbolism. This handmade piece of wearable art captures the essence of mysticism and individuality, combining intricate craftsmanship with a unique design that resonates with your inner spirit.
At the heart of this captivating necklace is a hand-painted triangle ceramic evil eye pendant. This symbol has transcended generations and cultures as a guardian against negative energies. Meticulously hand-painted, each pendant is a unique work of art, radiating with vibrant colors.
This pendant isn't just a piece of jewelry; it's a focal point of protection and positivity. The ever-watchful eye gazes out from the pendant, a timeless talisman that guards against the unknown and brings a sense of security to your journey.
I personally hand craft each piece, making them one of a kind and meaningful...Each piece is unique like we all are..
Details;
925 Sterling silver chain
Hand-paint ceramic pendant
Necklace length 18" with pendant and 2'' extender
Pendant height 1''
Pendant width 1''
Handmade in USA
Every Ebru Jewelry purchase will arrive wrapped in a gift box
Share