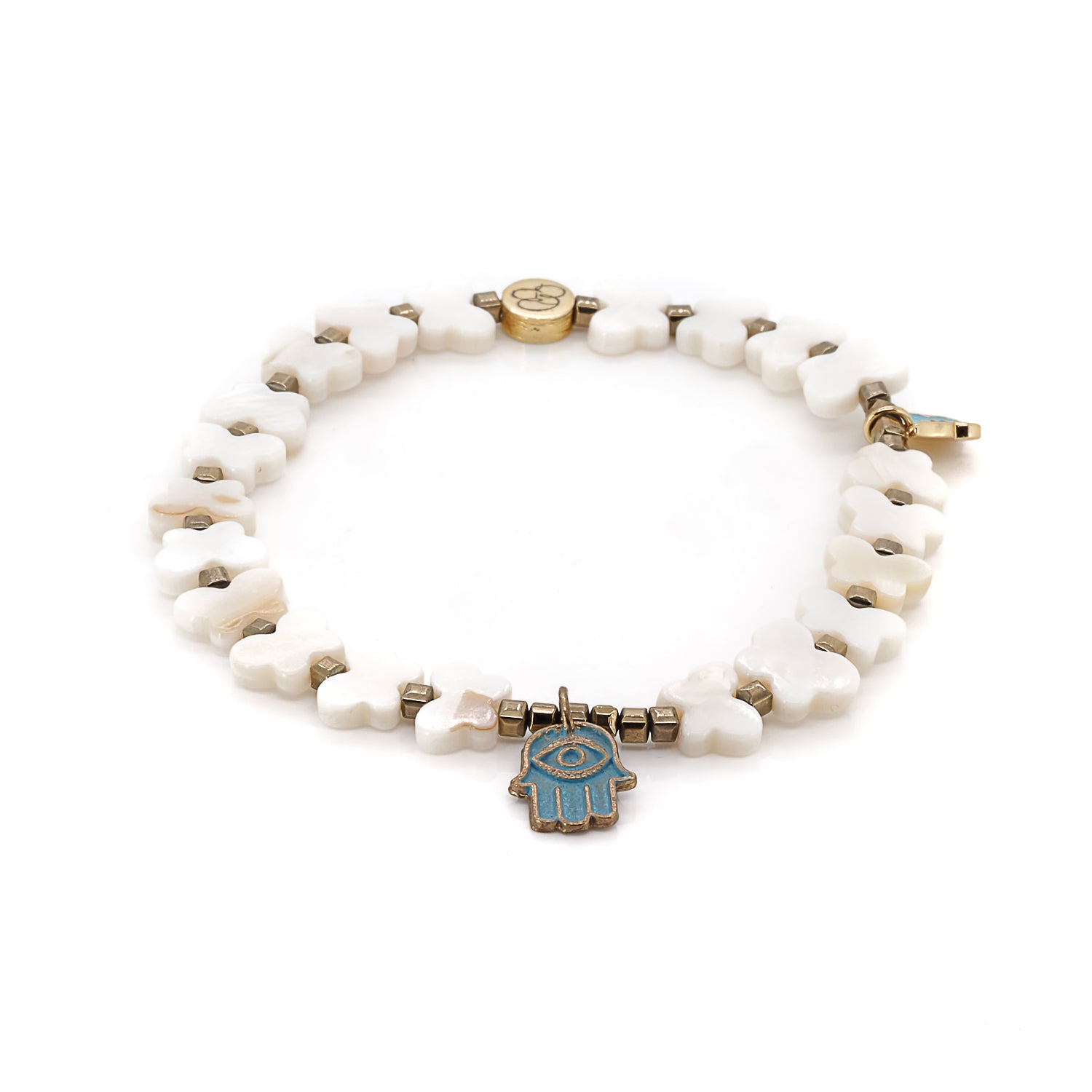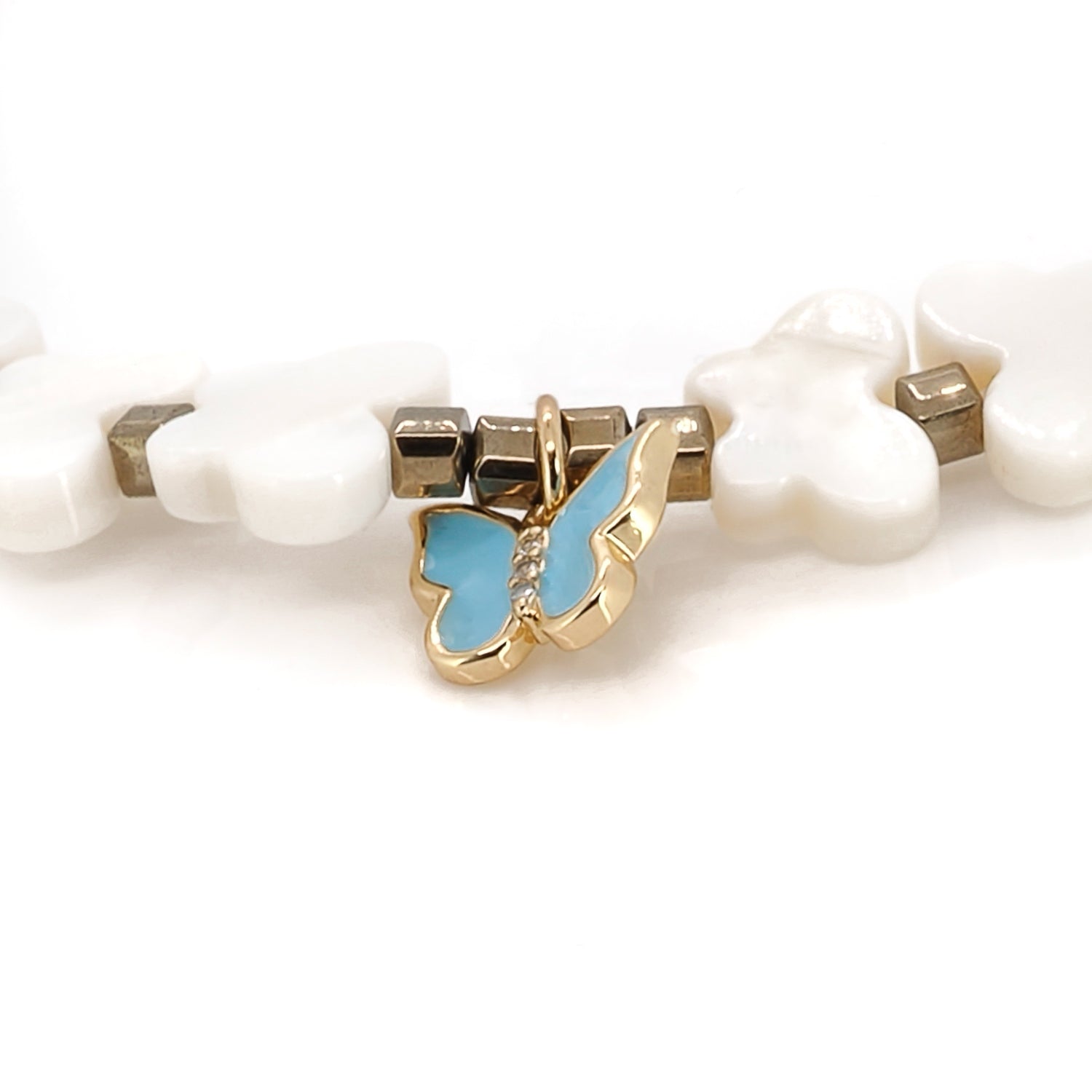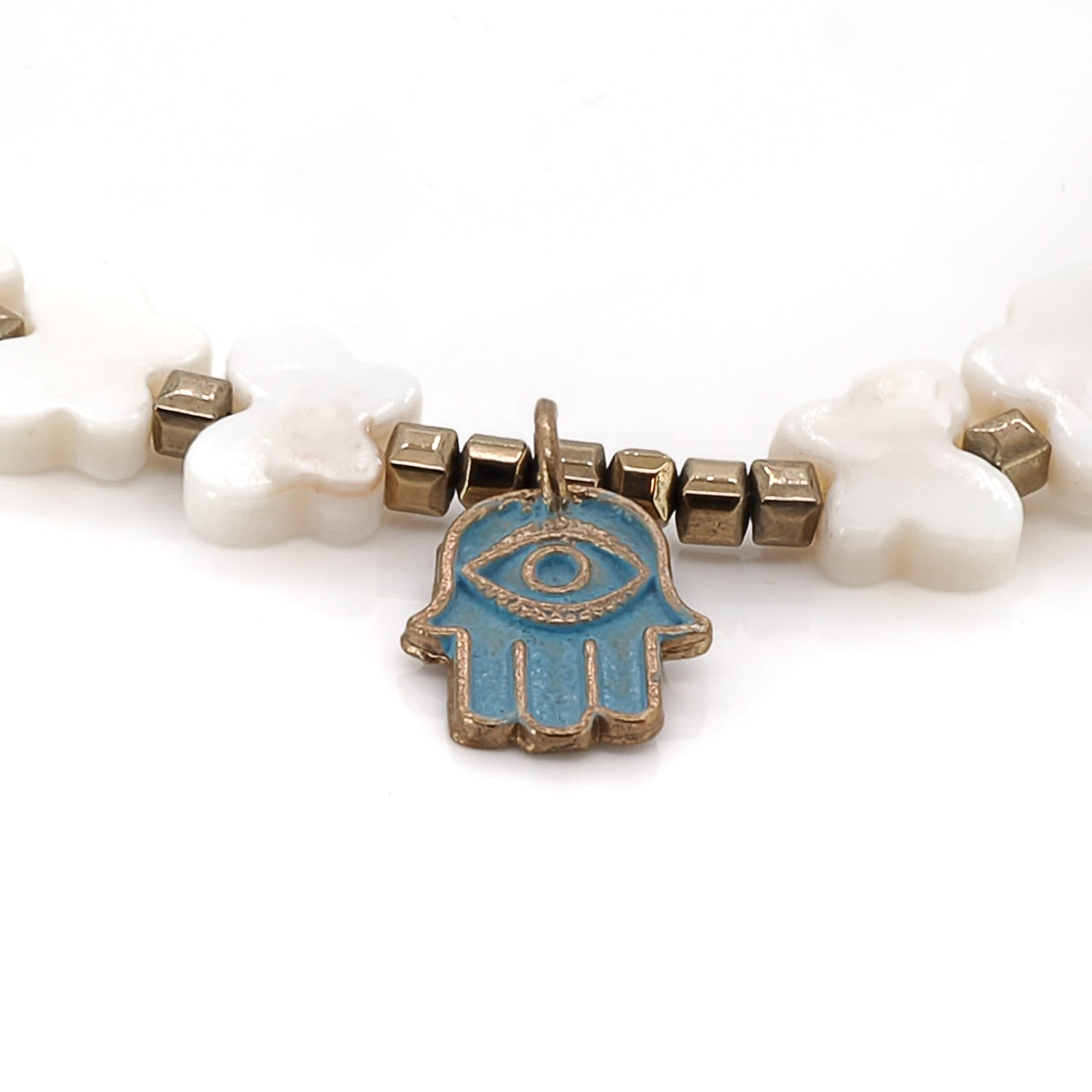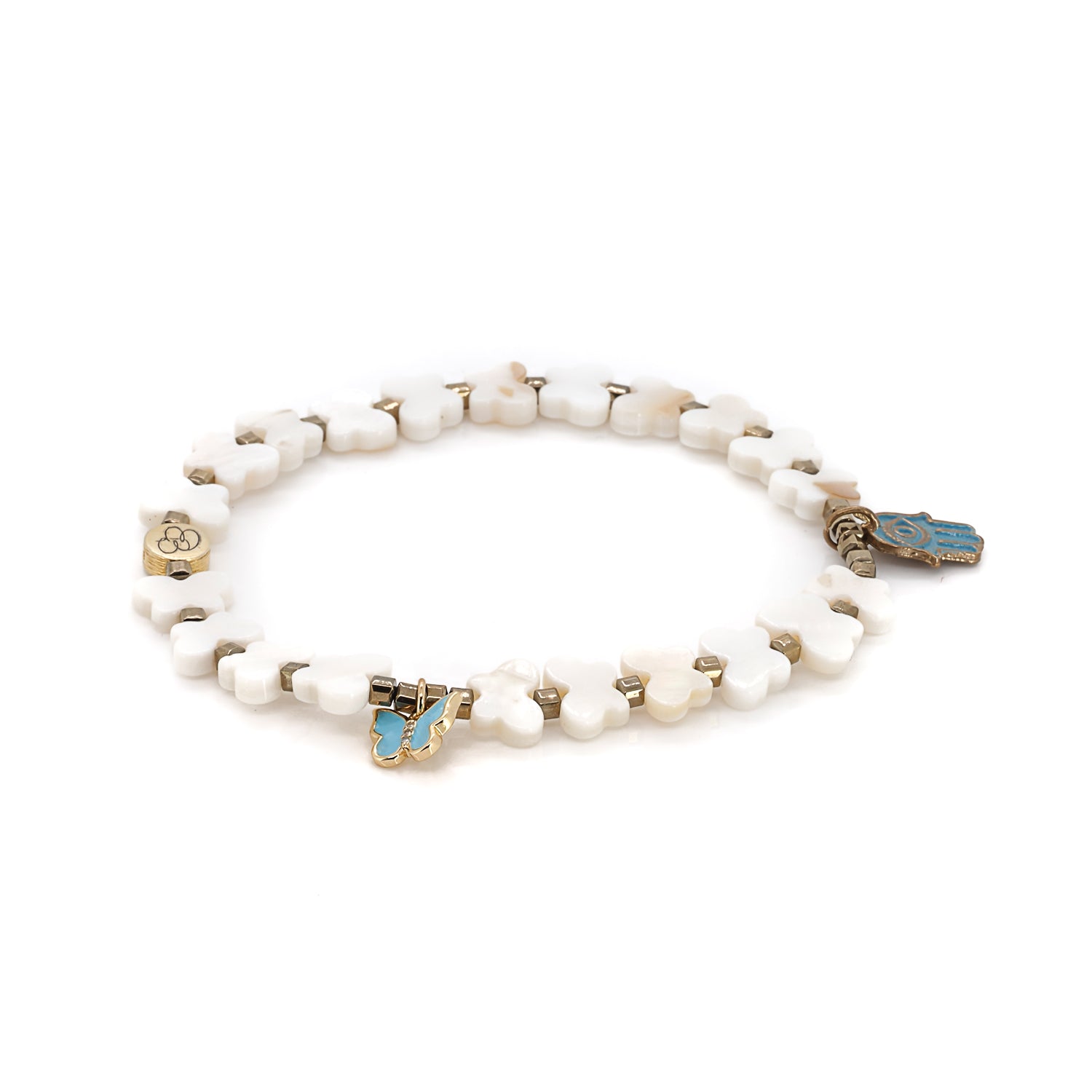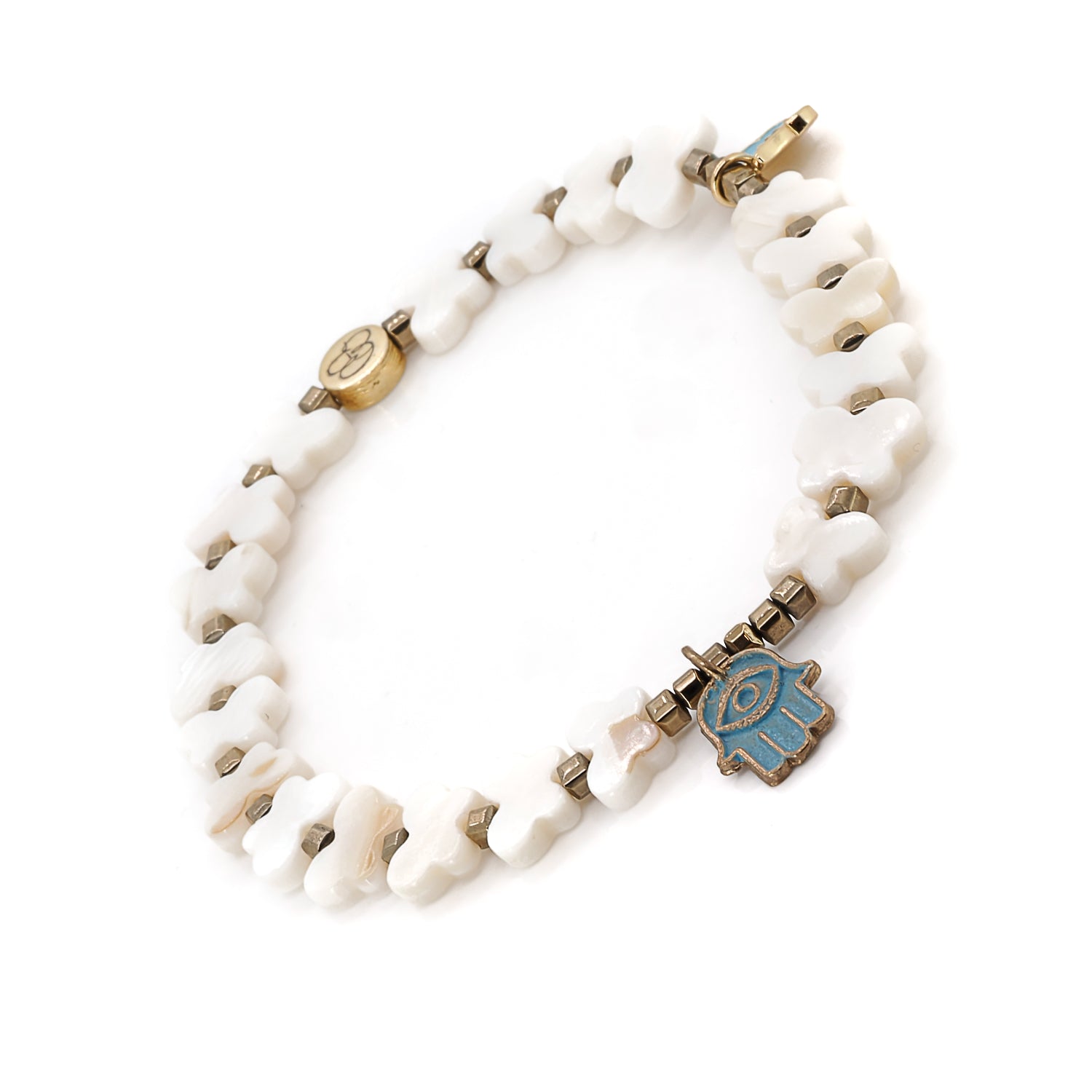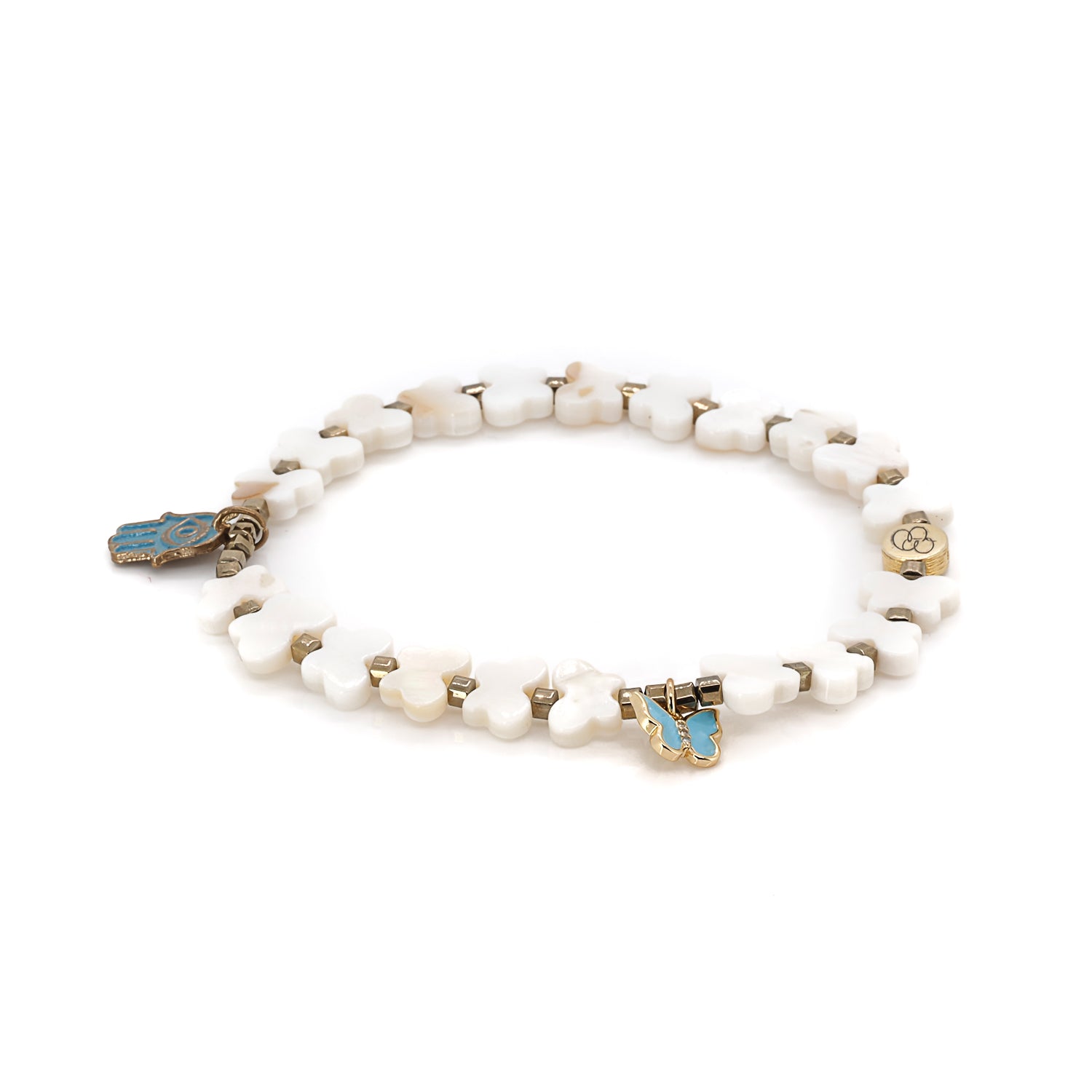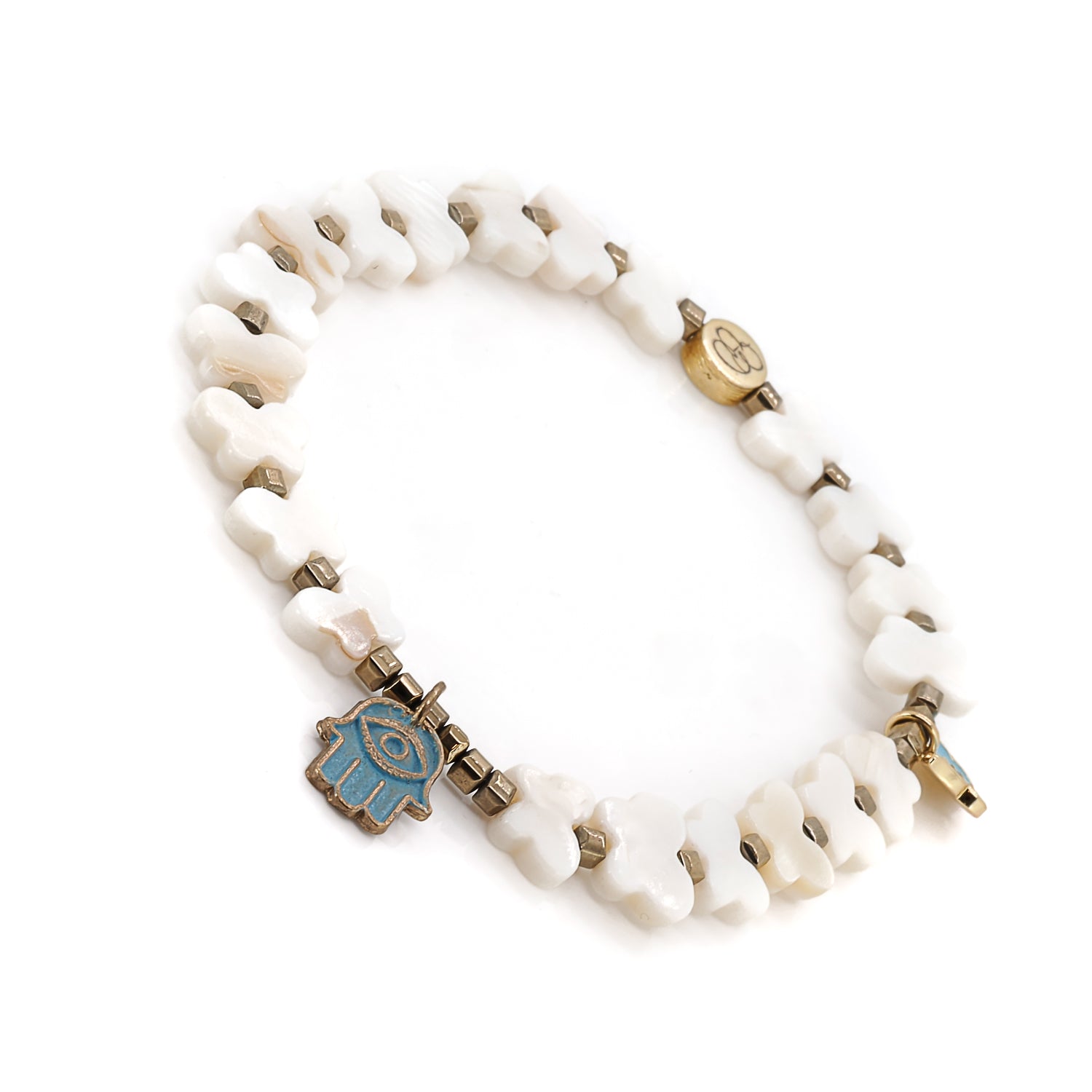 Hamsa Hand Butterfly Beaded Pearl Anklet
The Hamsa Hand Butterfly Beaded Pearl Anklet is a harmonious fusion of symbolism, elegance, and natural beauty. This anklet, it's a wearable masterpiece that weaves together the protective energy of the Hamsa Hand, the transformative symbolism of the butterfly, and the timeless allure of pearls.
The anklet features meticulously crafted pearl butterfly beads.The butterfly, a symbol of transformation and rebirth, represents the potential for growth and positive change.
At this handmade anklet's center dangles a gold plated blue enamel Hamsa charm embellished with an evil eye. The Hamsa Hand, an ancient symbol of protection, combined with the powerful evil eye motif, wards off negativity and brings blessings into your life.
I personally hand craft each piece, making them one of a kind and meaningful...Each piece is unique like we all are..
Details:
Gold color hematite stone spacers
Pearl Butterfly Beads
Gold plated blue enamel Hamsa charm with evil eye 
18K gold plated blue enamel butterfly charm
Sterling silver on gold plated logo bead
Anklet size 8 1/4'' to 9" on stretchy jewelry cord. 
Handmade in USA
Every Ebru Jewelry purchase will arrive wrapped in a gift box
Share