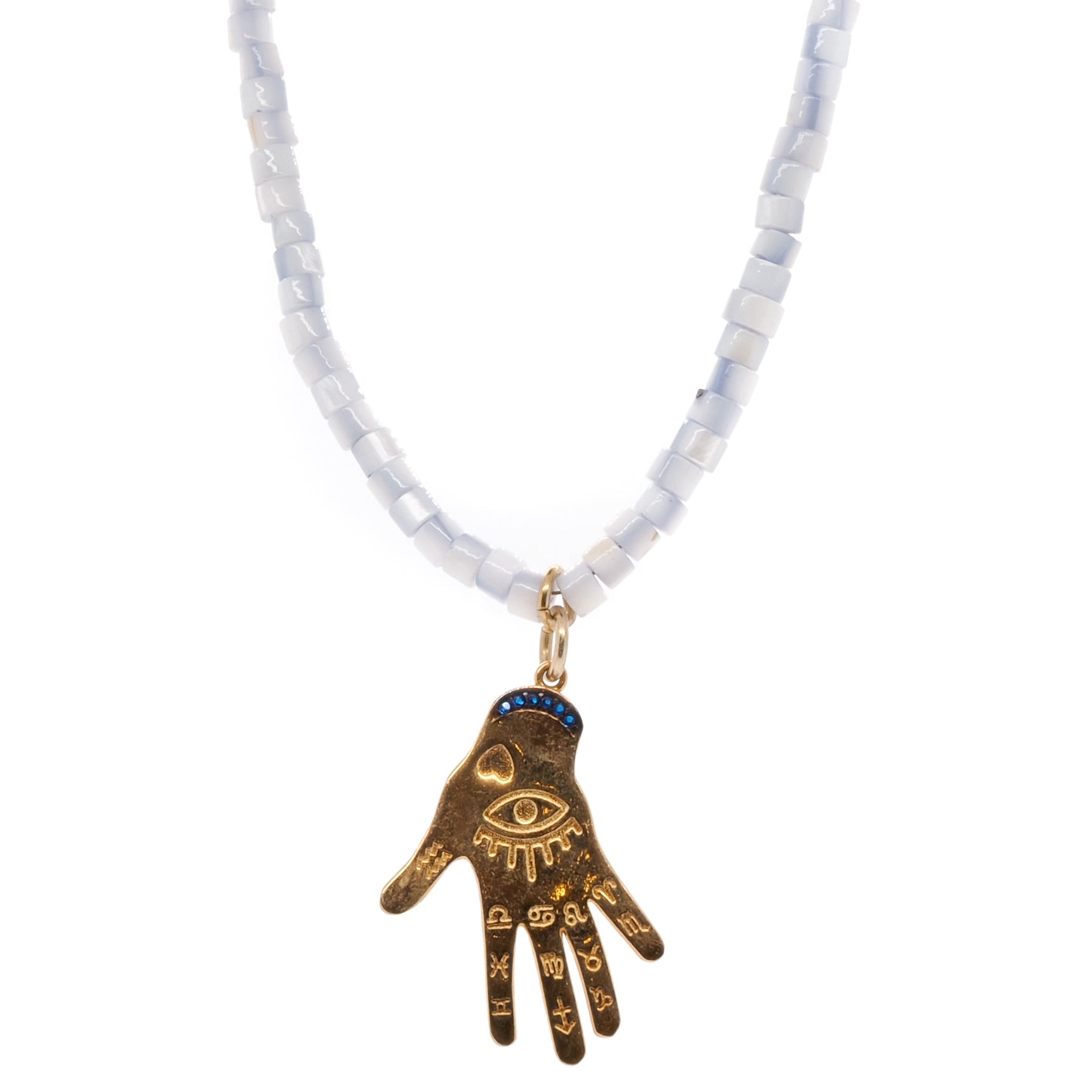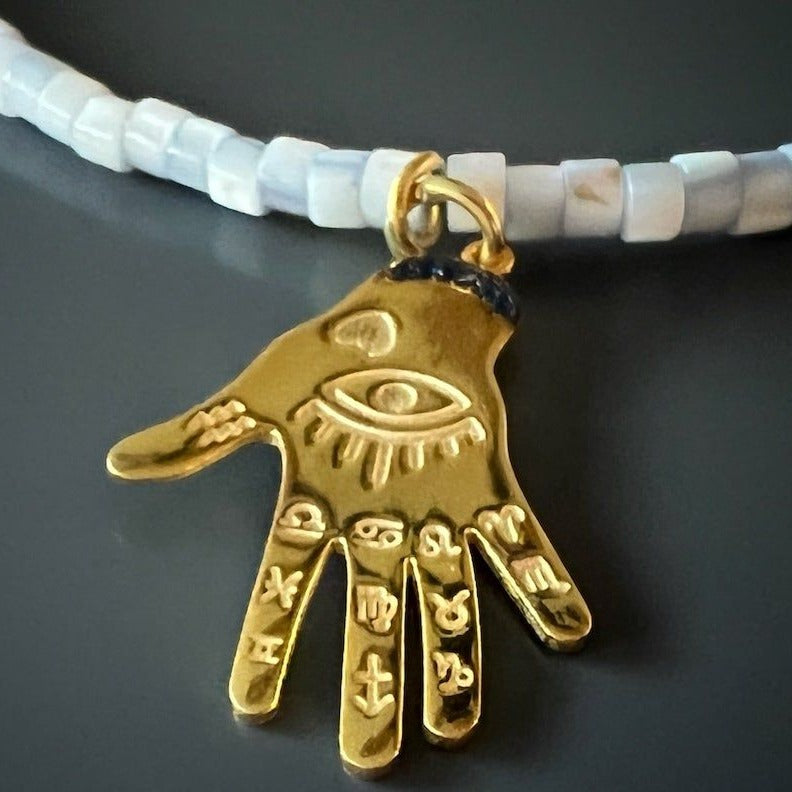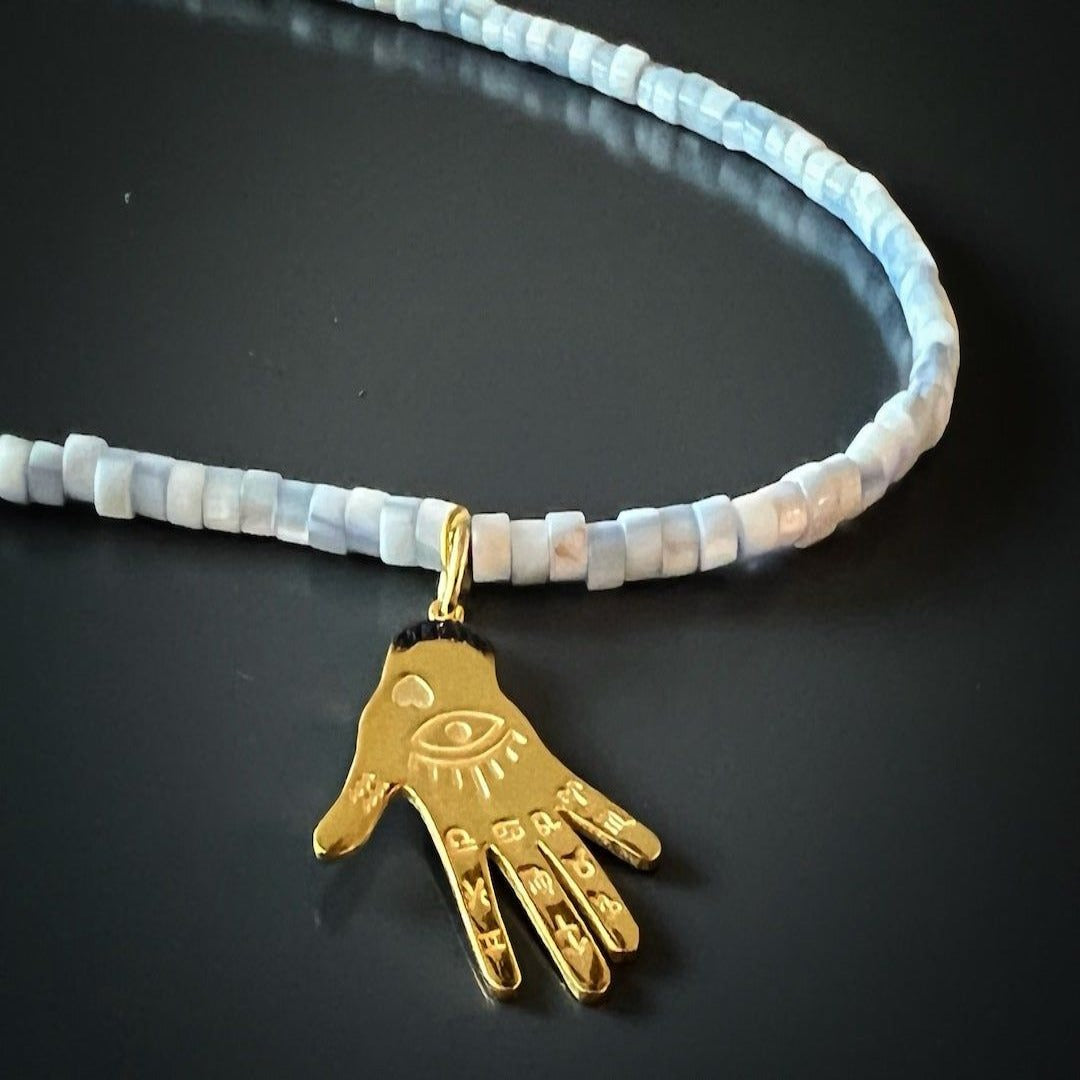 Grounding Spiritual Hand Necklace
Grounding Spiritual Hand Necklace is a stunning and meaningful piece of handmade jewelry that combines natural beauty and spiritual meaning.
At the center of the necklace is a sterling silver hand pendant that has been plated in 18k gold. The hand is beautifully designed with intricate details, including the fingers and palm. The hand is adorned with a blue Swarovski crystal evil eye symbol, which is believed to provide protection from negative energy, and protection symbols at the fingers, adding a meaningful touch to the necklace. The hand is believed to represent grounding and protection, adding a meaningful touch to the necklace.
This unique necklace has a calming effect and can be worn as a reminder to stay grounded and centered.
Grounding necklace sits comfortably around the neck and is the perfect accessory to wear with both casual and formal outfits.
I personally hand craft each piece, making them one of a kind and meaningful...Each piece is unique like we all are..
Details;
925 Sterling Silver on 18K gold plated hand pendant with blue Swarovski
Baby blue color pearl beads
Necklace length 15" Extender 1.5''
Pendant height 1'' width 1''
Handmade in USA
Every Ebru Jewelry purchase will arrive wrapped in a gift box
Share