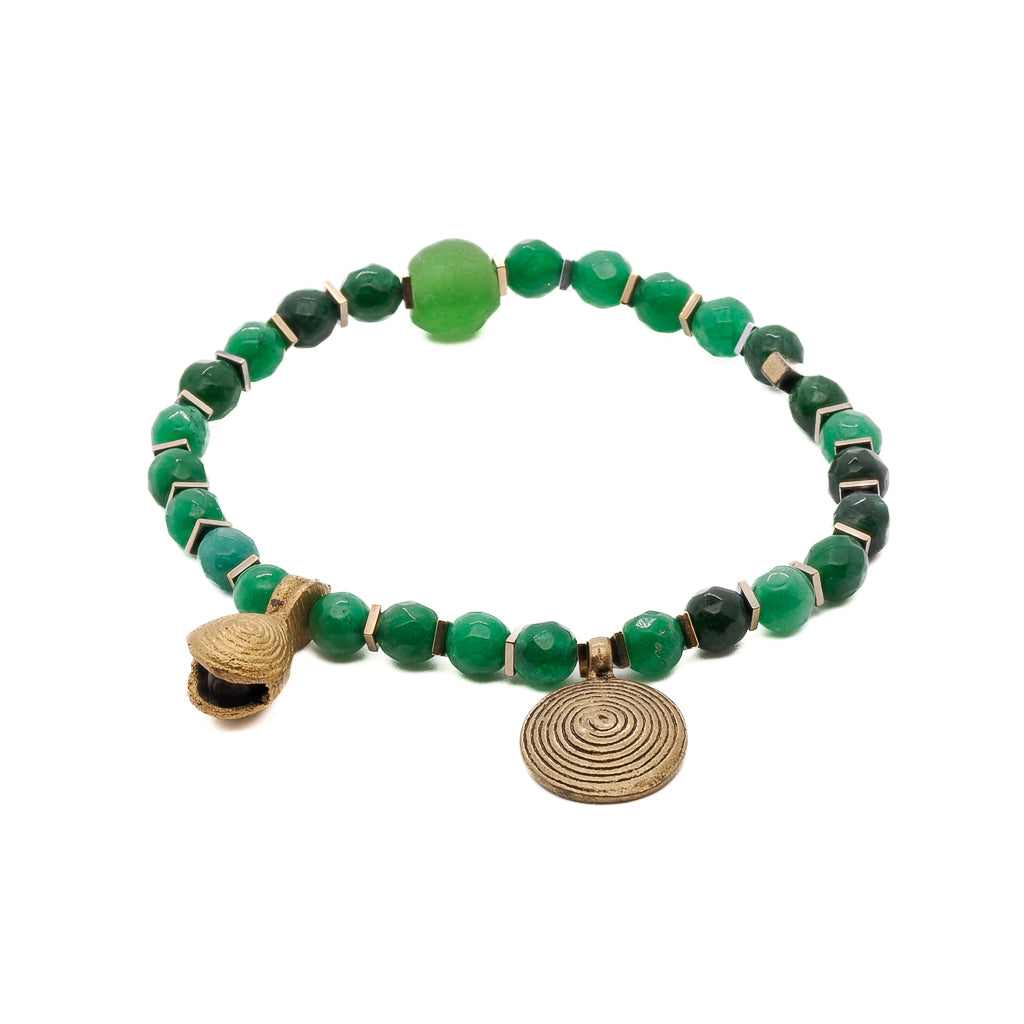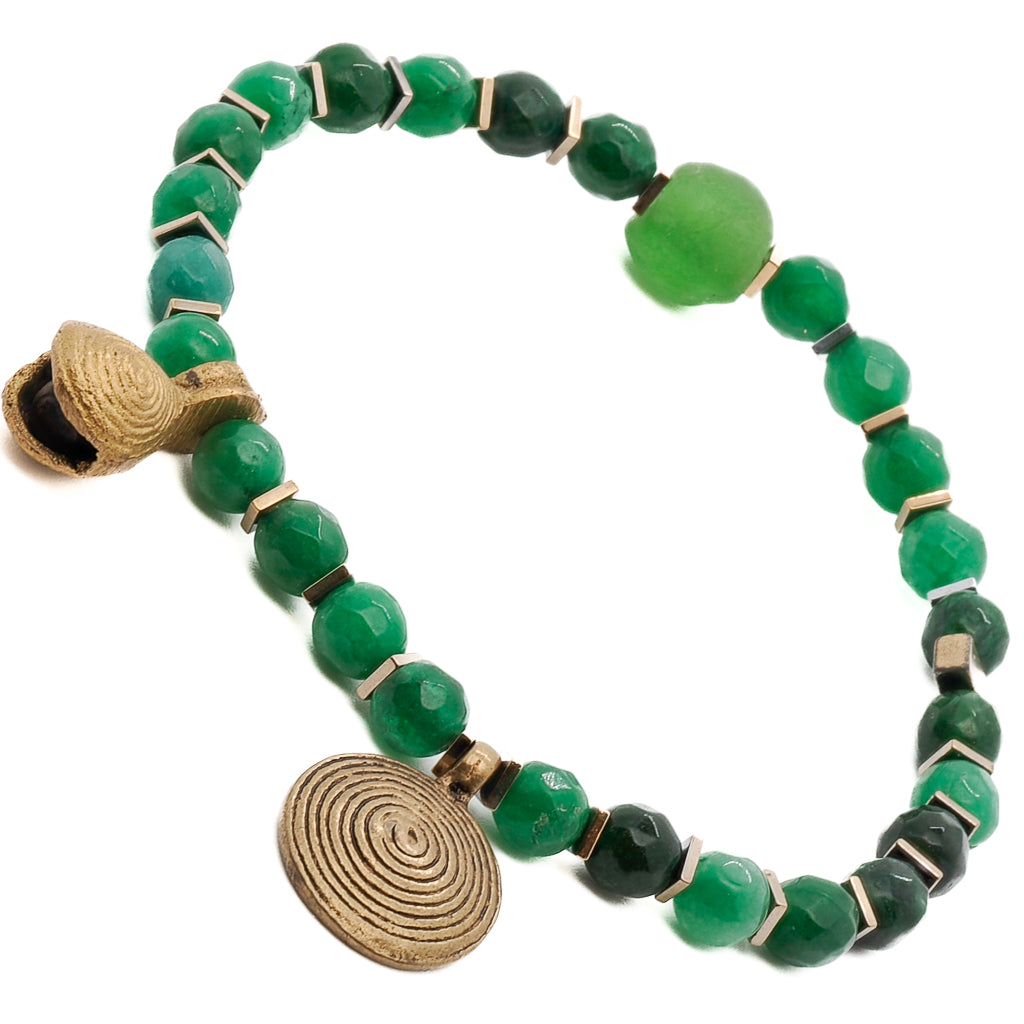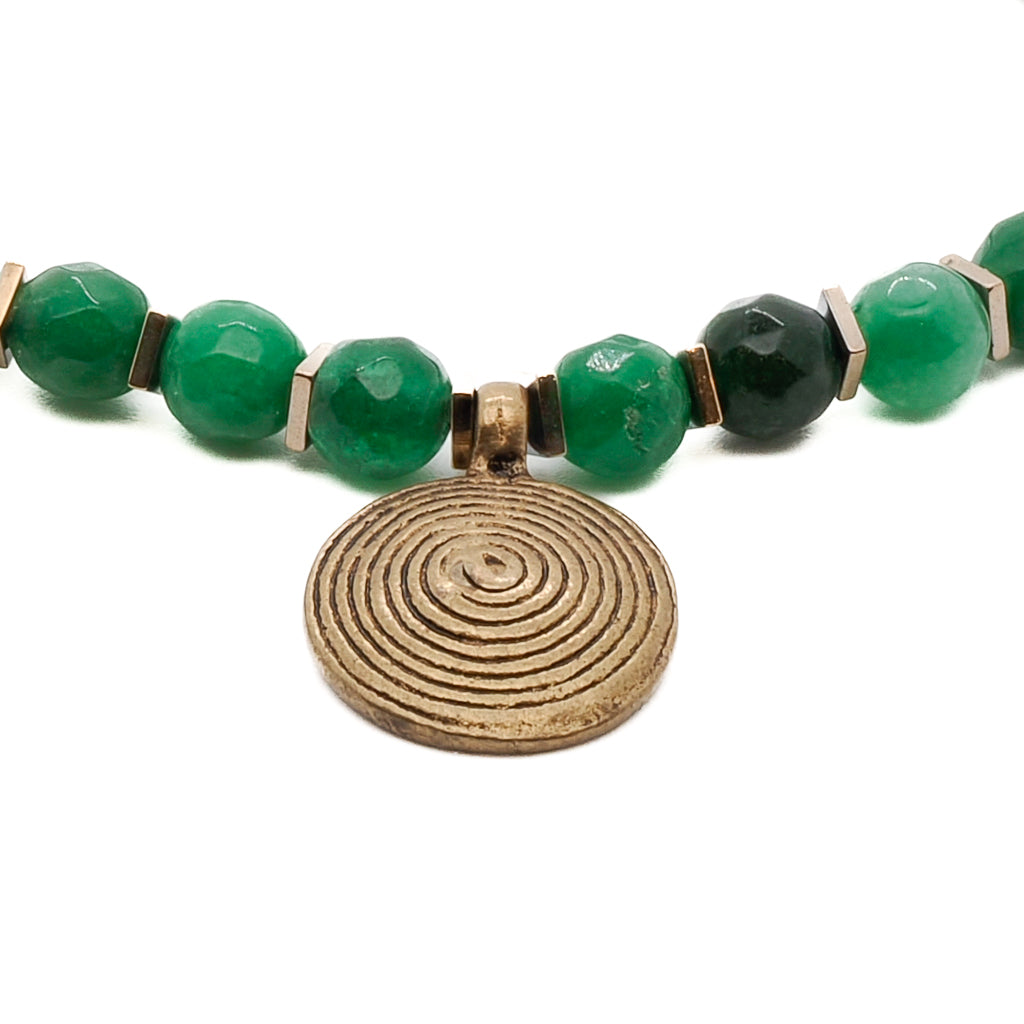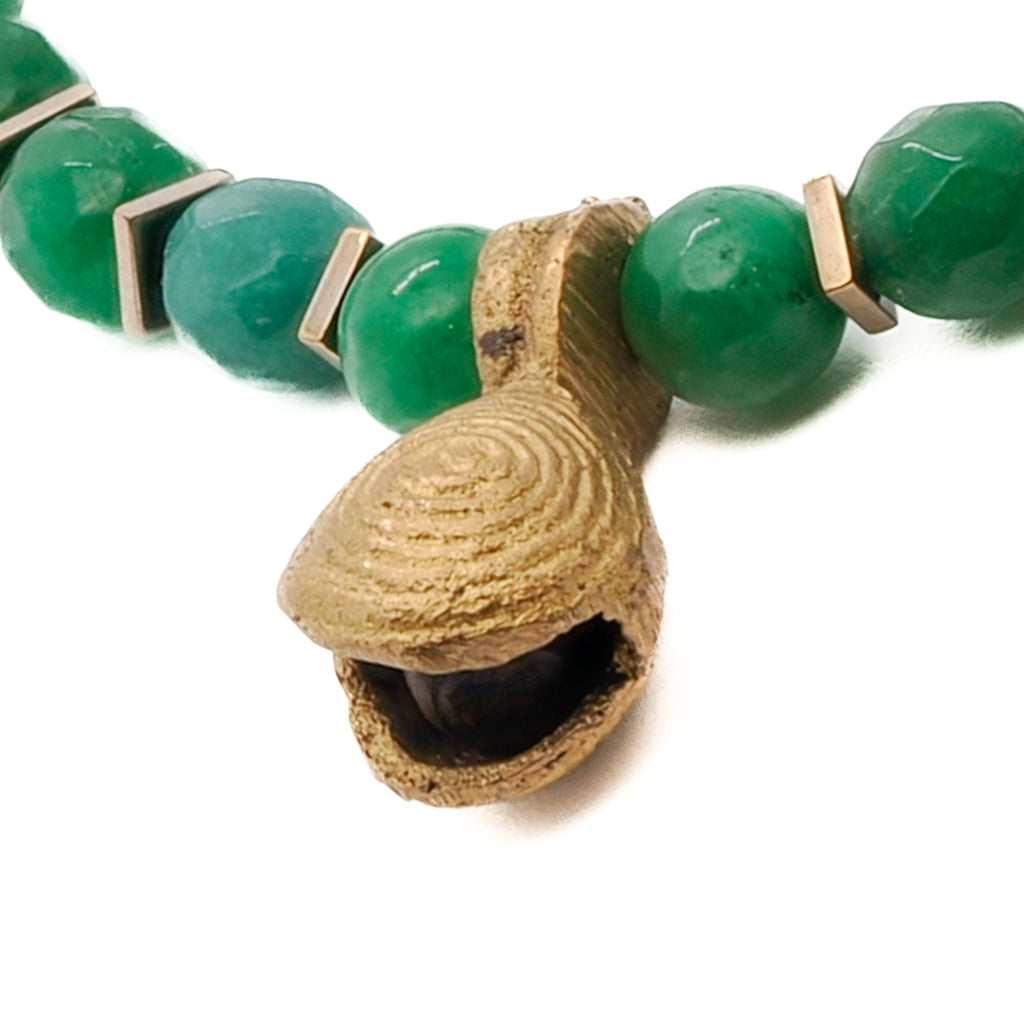 Green Energy Spiral Anklet
Green Energy Spiral Anklet is a stylish addition with lots of spiritual energy. Featuring jade beads with, Nepal spiral charm and Nepal bell, this handmade anklet is amazing to wear during meditation and also casually.
Jade is a gentle and uplifting stone that's perfect for those who want to see the beauty around them and need a bit of cheering up. This stone resonates well with all energy centers of the body and brings inner harmony and much needed comfort.
I personally hand craft each piece, making them one of a kind and meaningful...Each piece is unique like we all are..
Details;
7mm green jade beads
10mm green African beads
Bronze large Nepal bead
Bronze  Nepal Spiral charm
Bronze Nepal bell charm
Anklet size 8.5"
Handmade in USA
Every Ebru Jewelry purchase will arrive wrapped in a gift box
Share