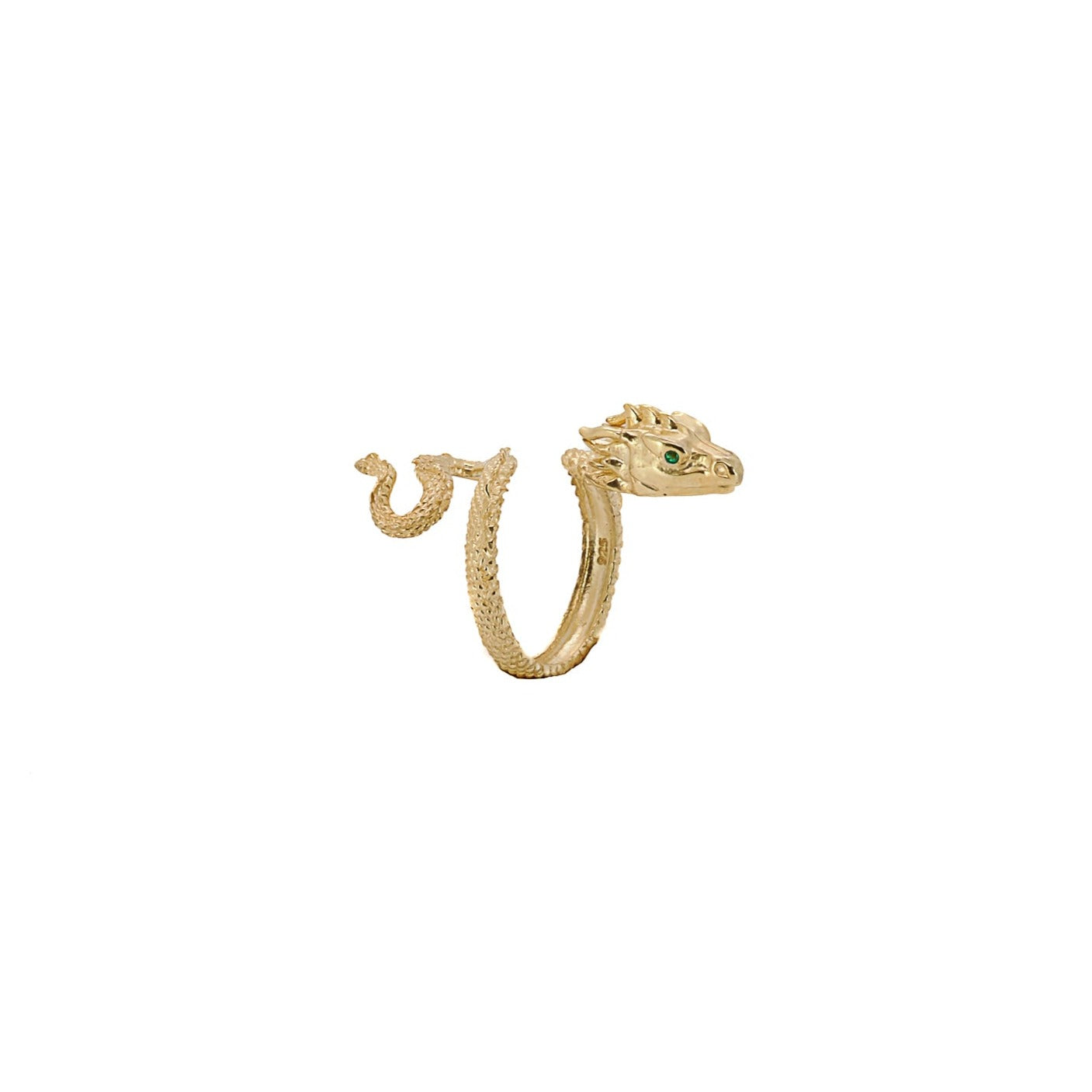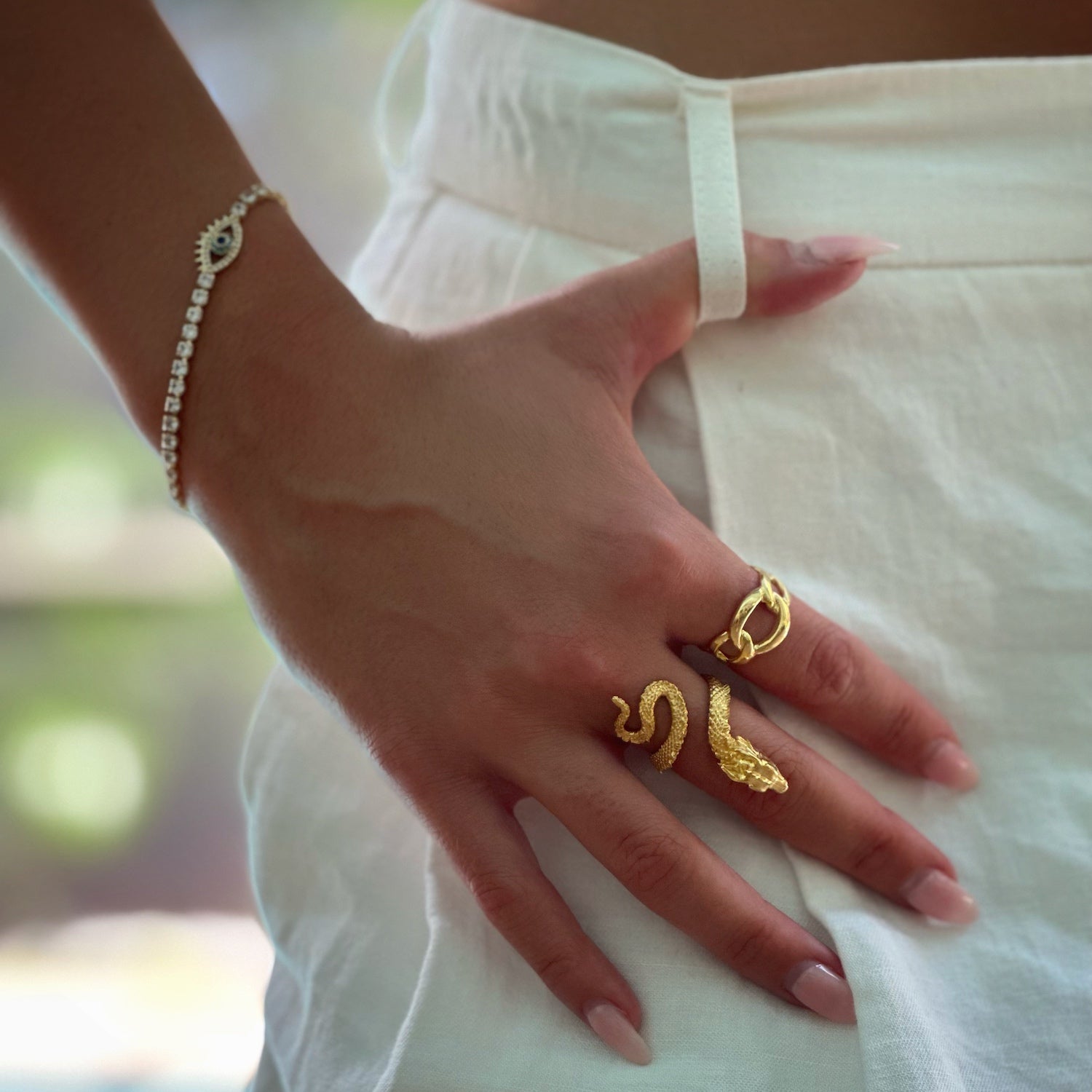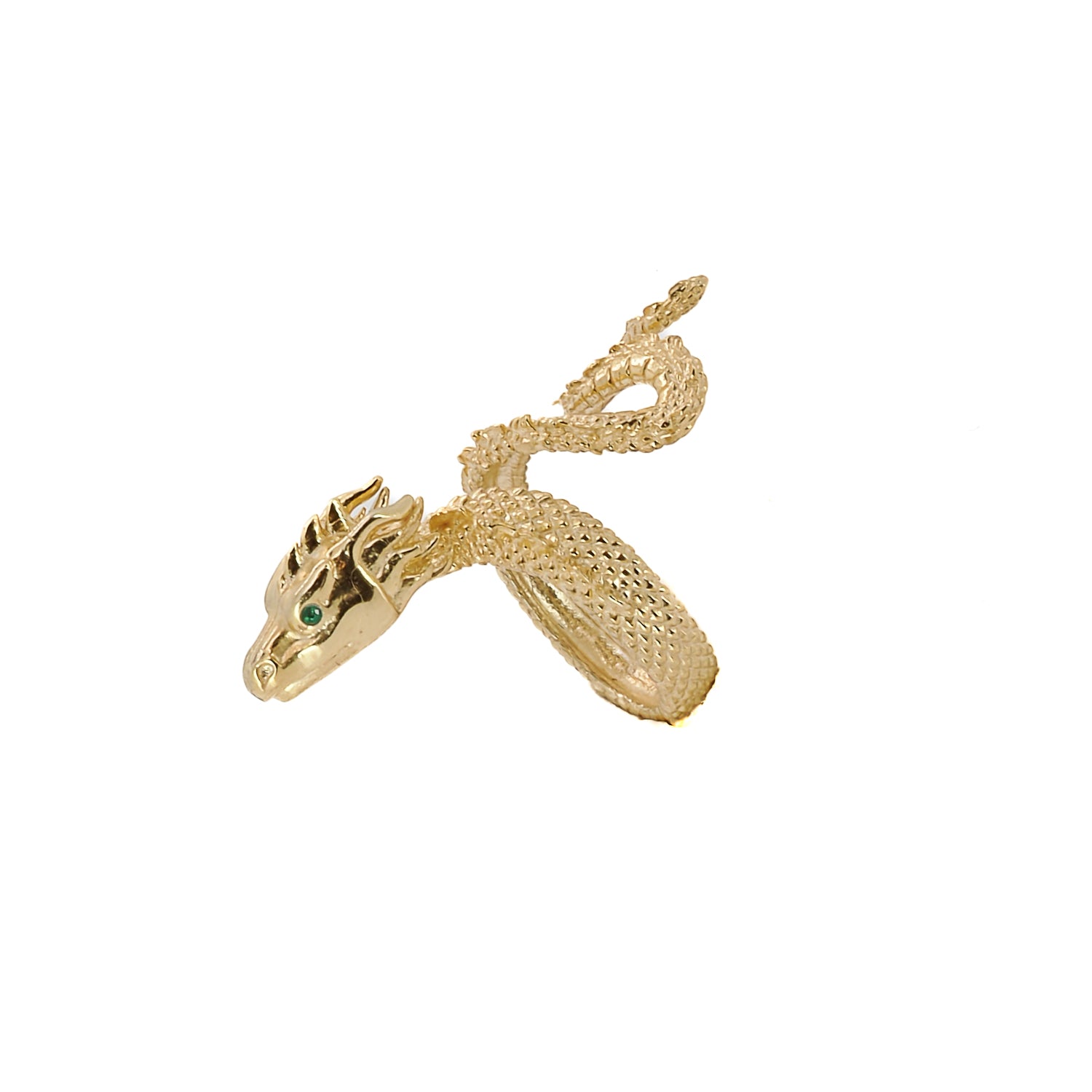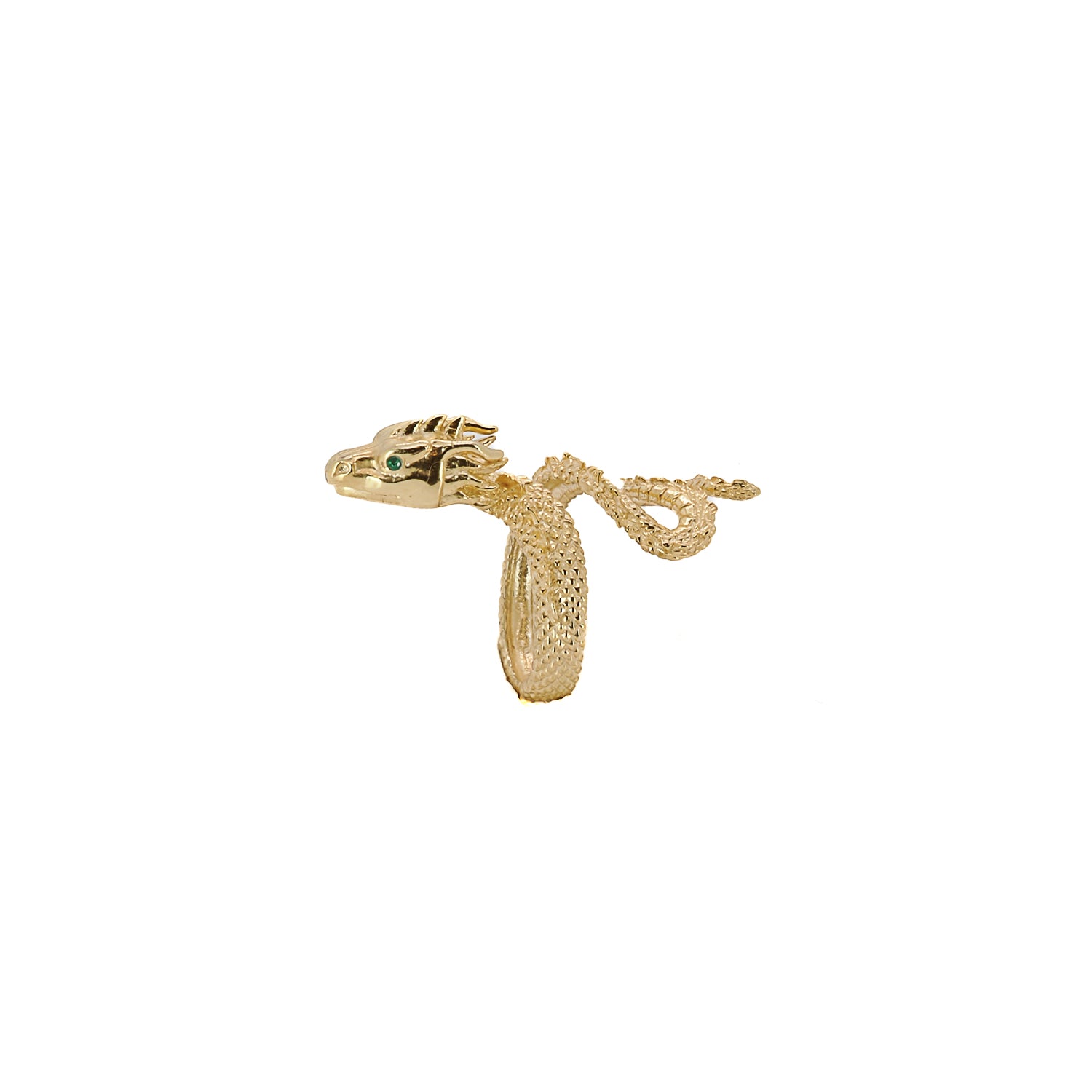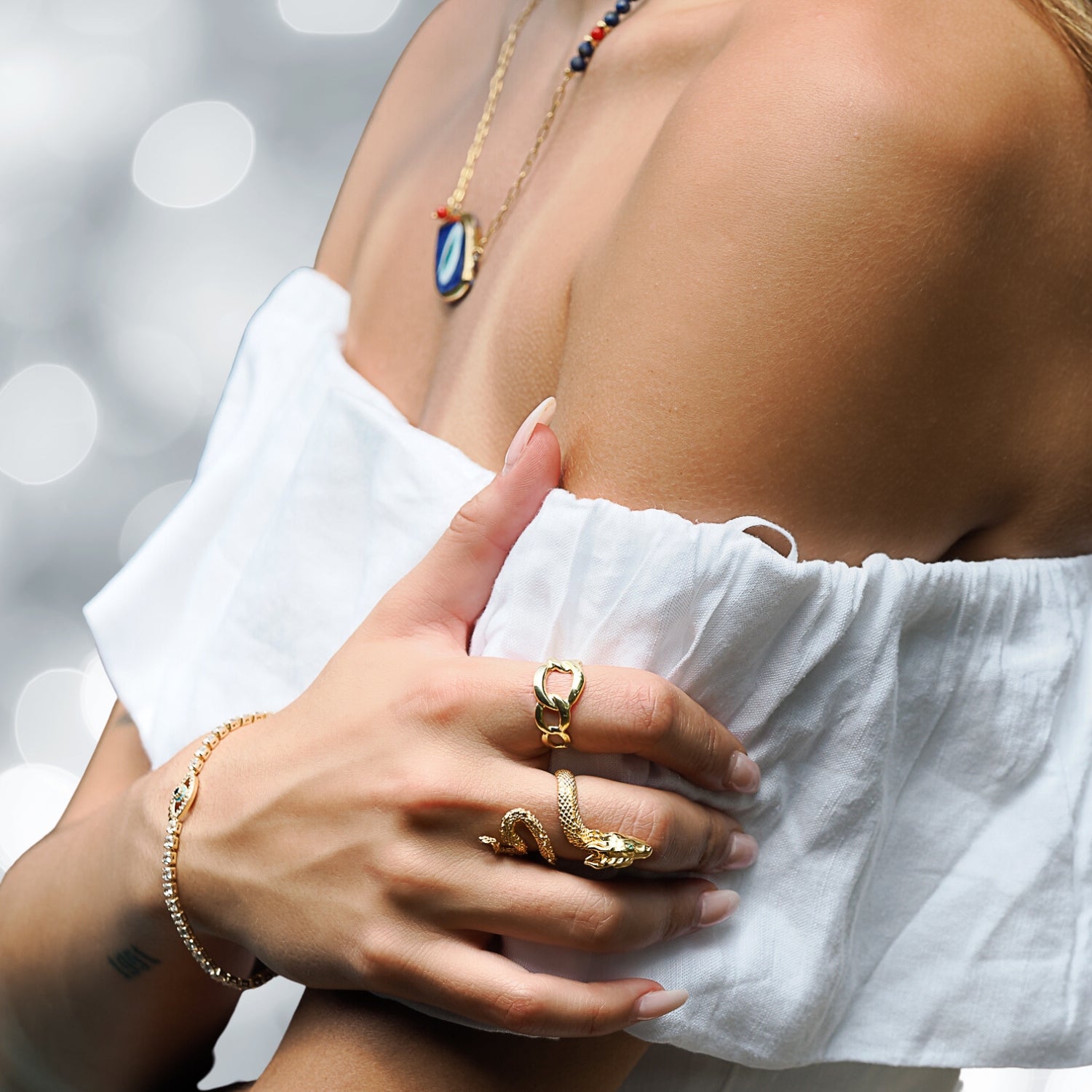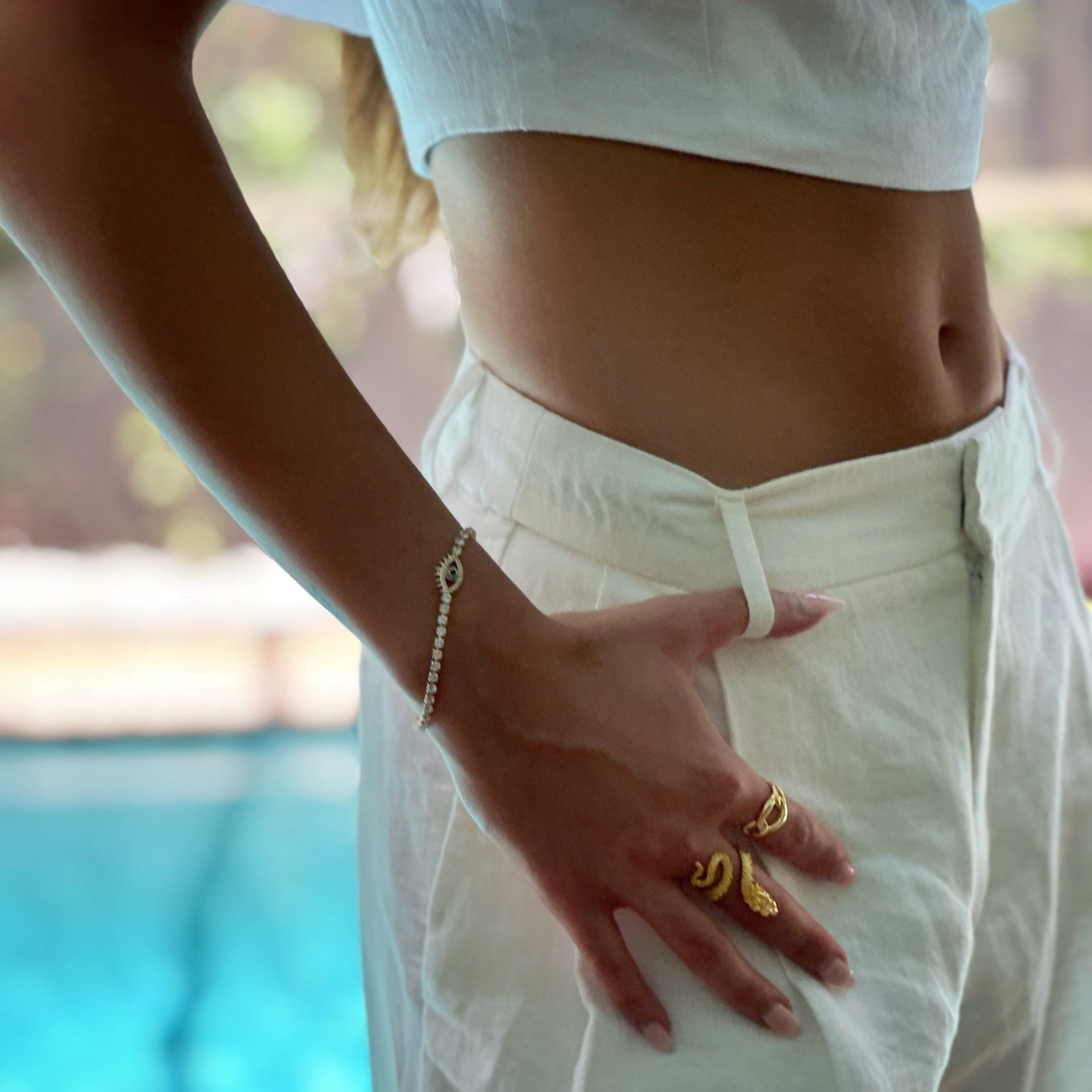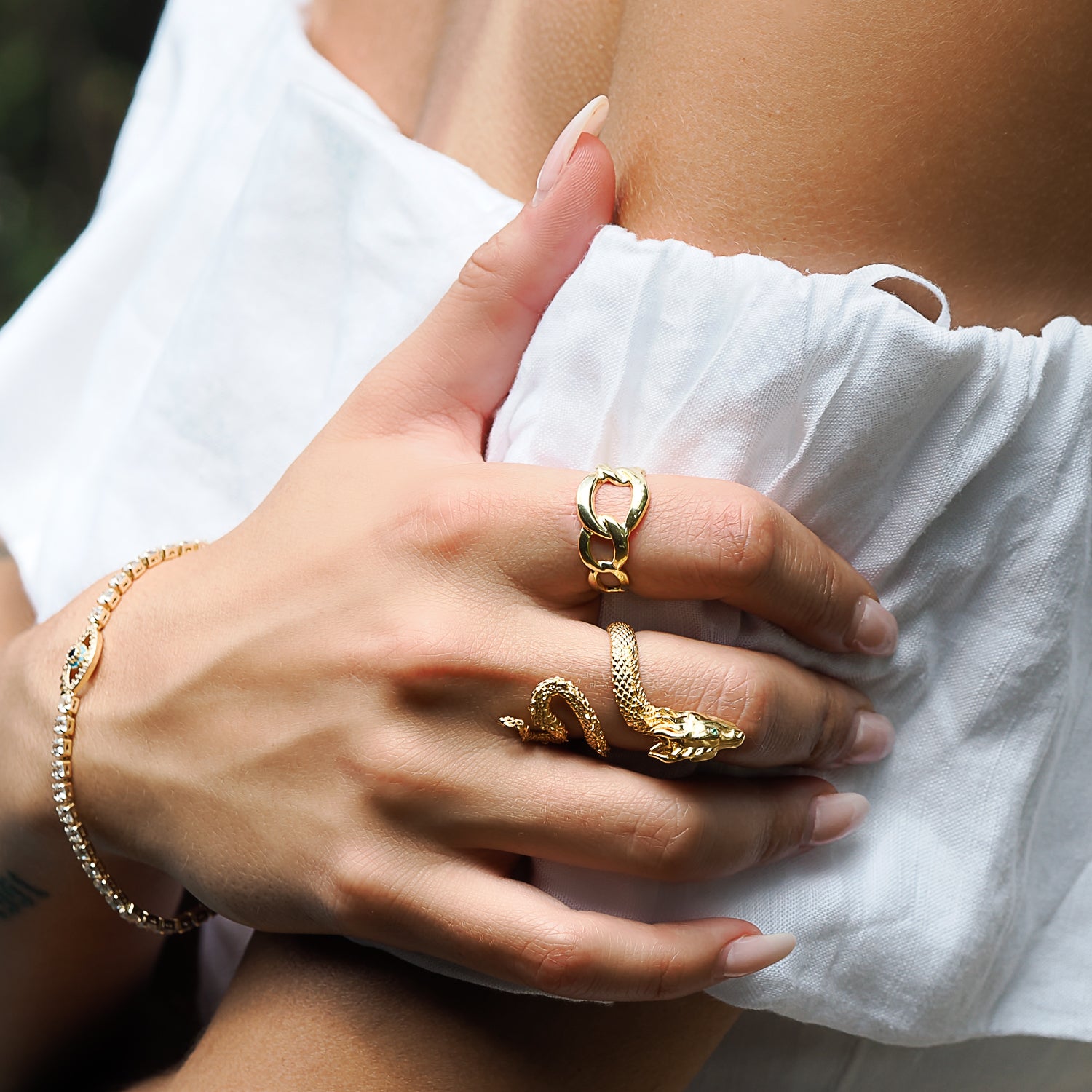 Gold Vermeil Rebirth Snake Ring
Gold Vermeil Rebirth Snake Ring, a remarkable piece that seamlessly blends elegance, symbolism, and craftsmanship. Meticulously crafted from 925 sterling silver on 18K gold plated. Enhancing the ring's allure, two mesmerizing green emerald stones are delicately set as the snake's eyes.
The centerpiece of this magnificent ring is a sinuous snake, a creature revered across cultures for its symbolic representation of transformation and rebirth.
The adjustable nature of this handmade ring adds a layer of practicality, ensuring a comfortable fit for various finger sizes.
Every time you adorn this ring, you're not just wearing a piece of jewelry; you're embracing a potent representation of change, growth, and empowerment.

I personally hand craft each piece, making them one of a kind and meaningful...Each piece is unique like we all are...

Details;
925 Sterling silver on 18K gold plated 
Emerald stone
Ring size Adjustable 

Handmade in USA
Every Ebru Jewelry purchase will arrive wrapped in a gift box
Share