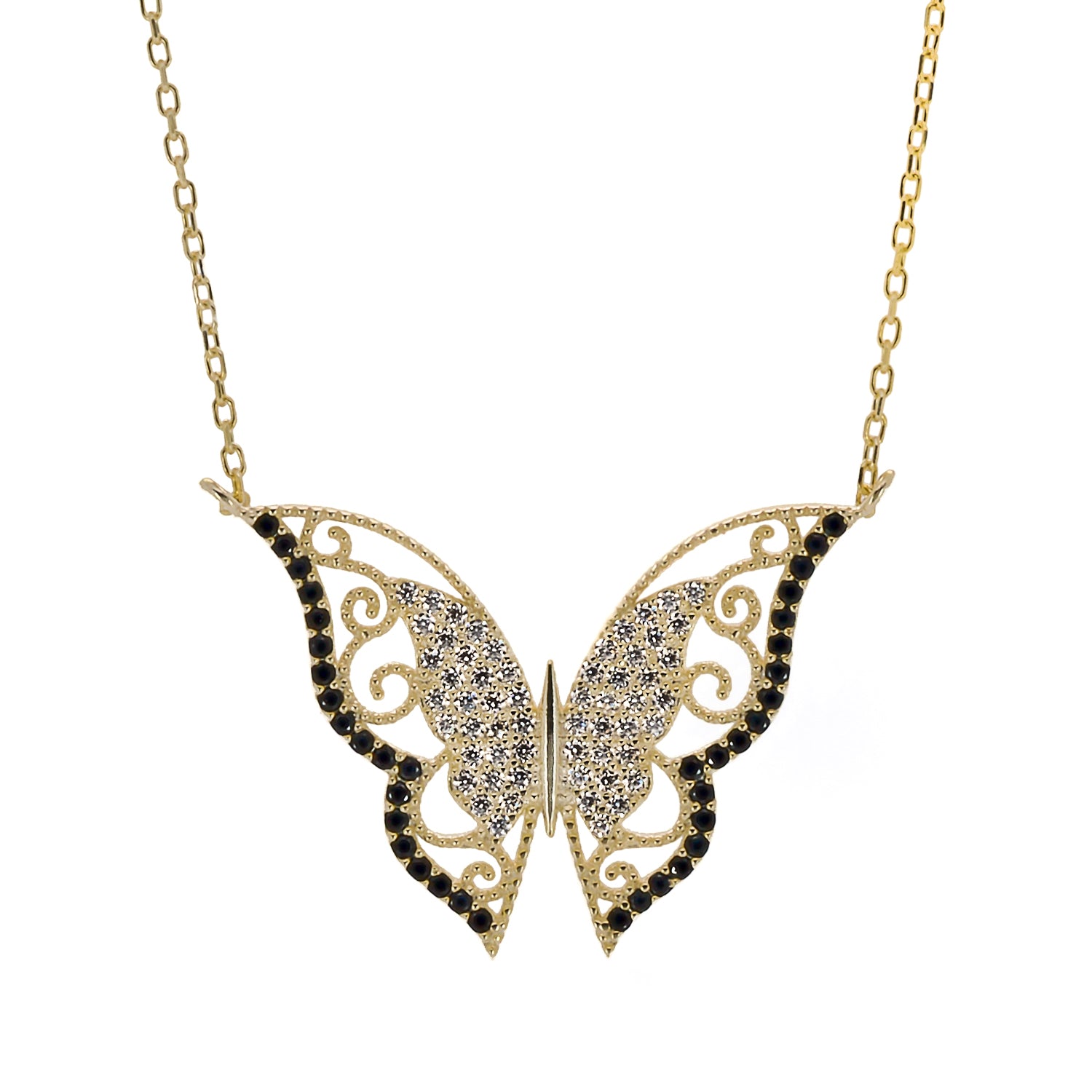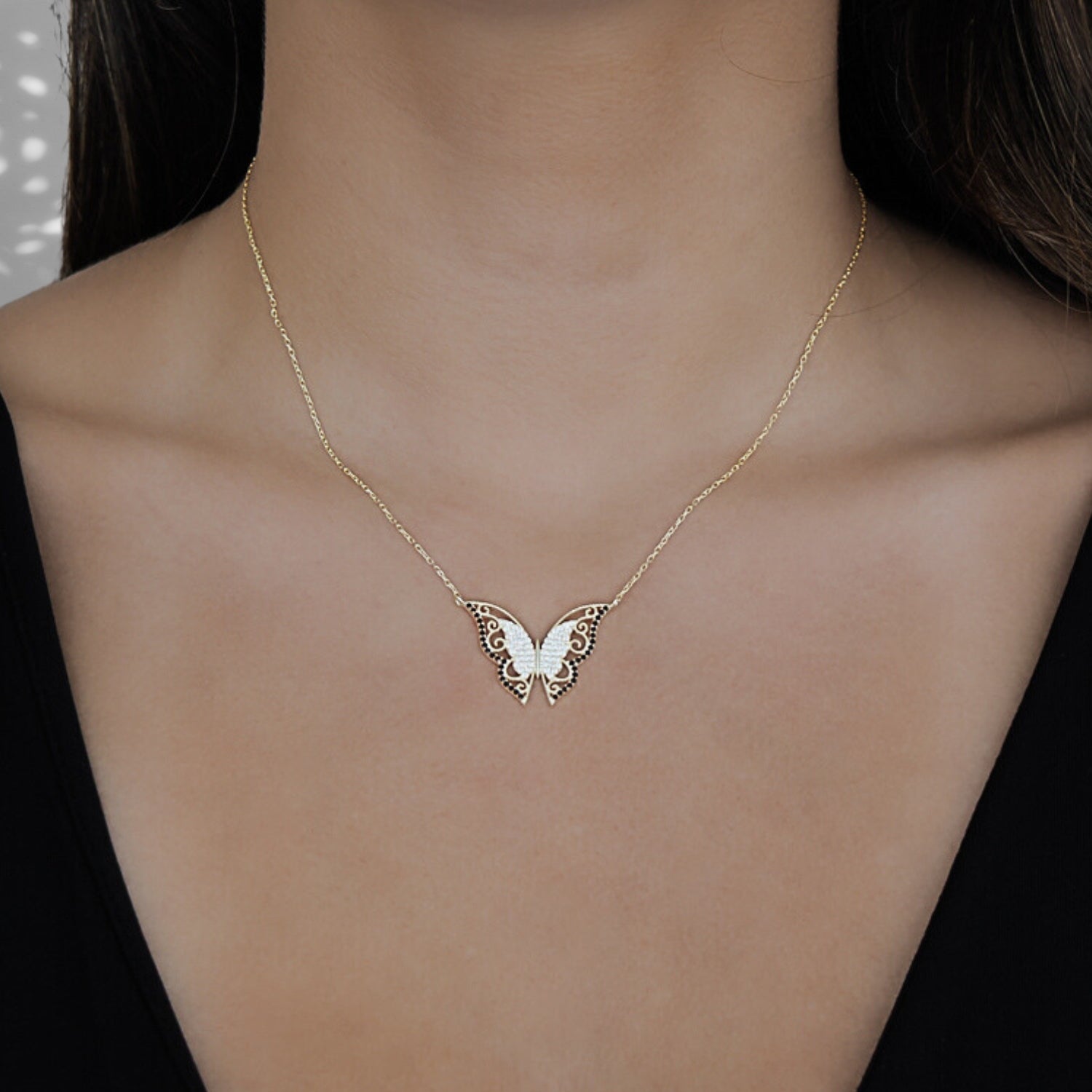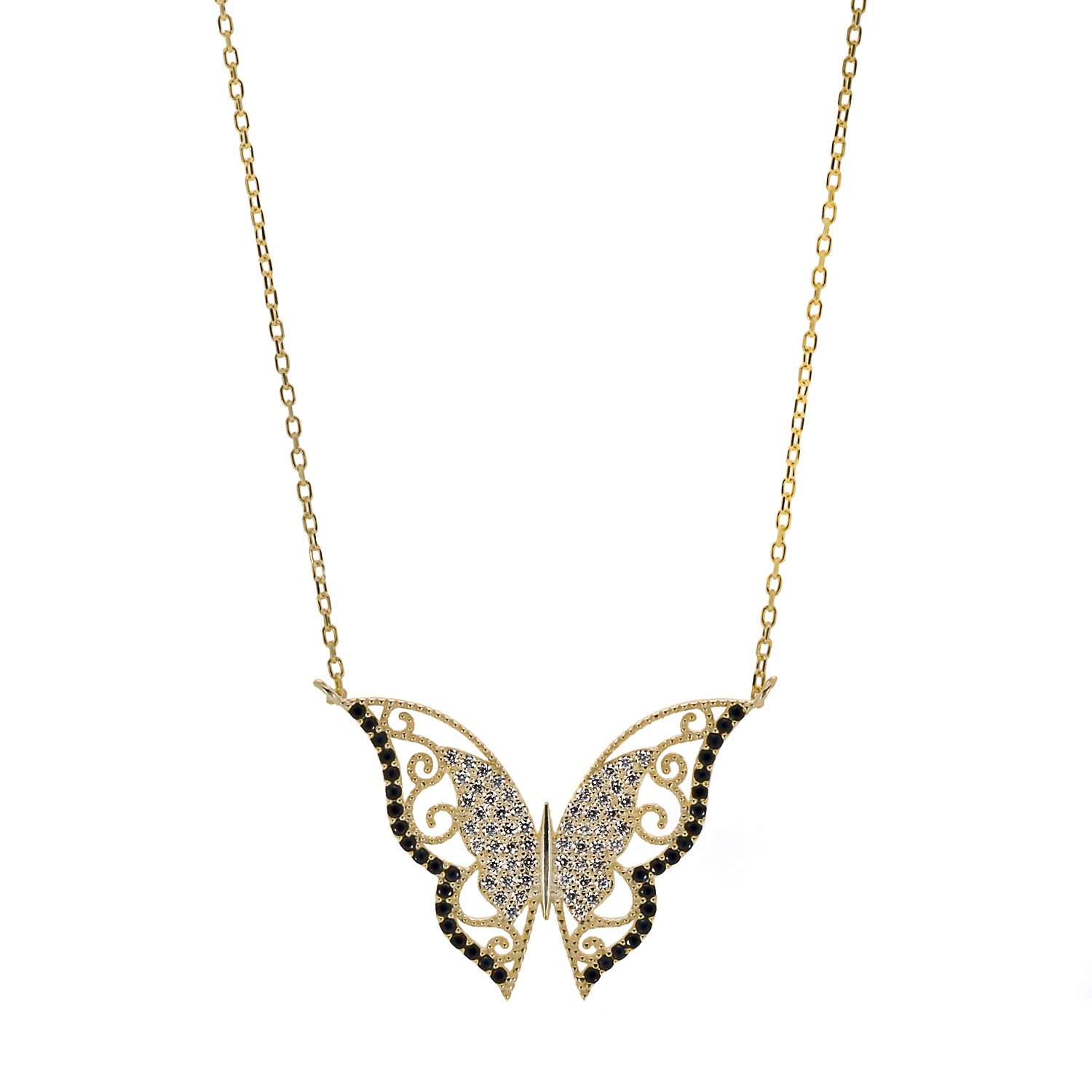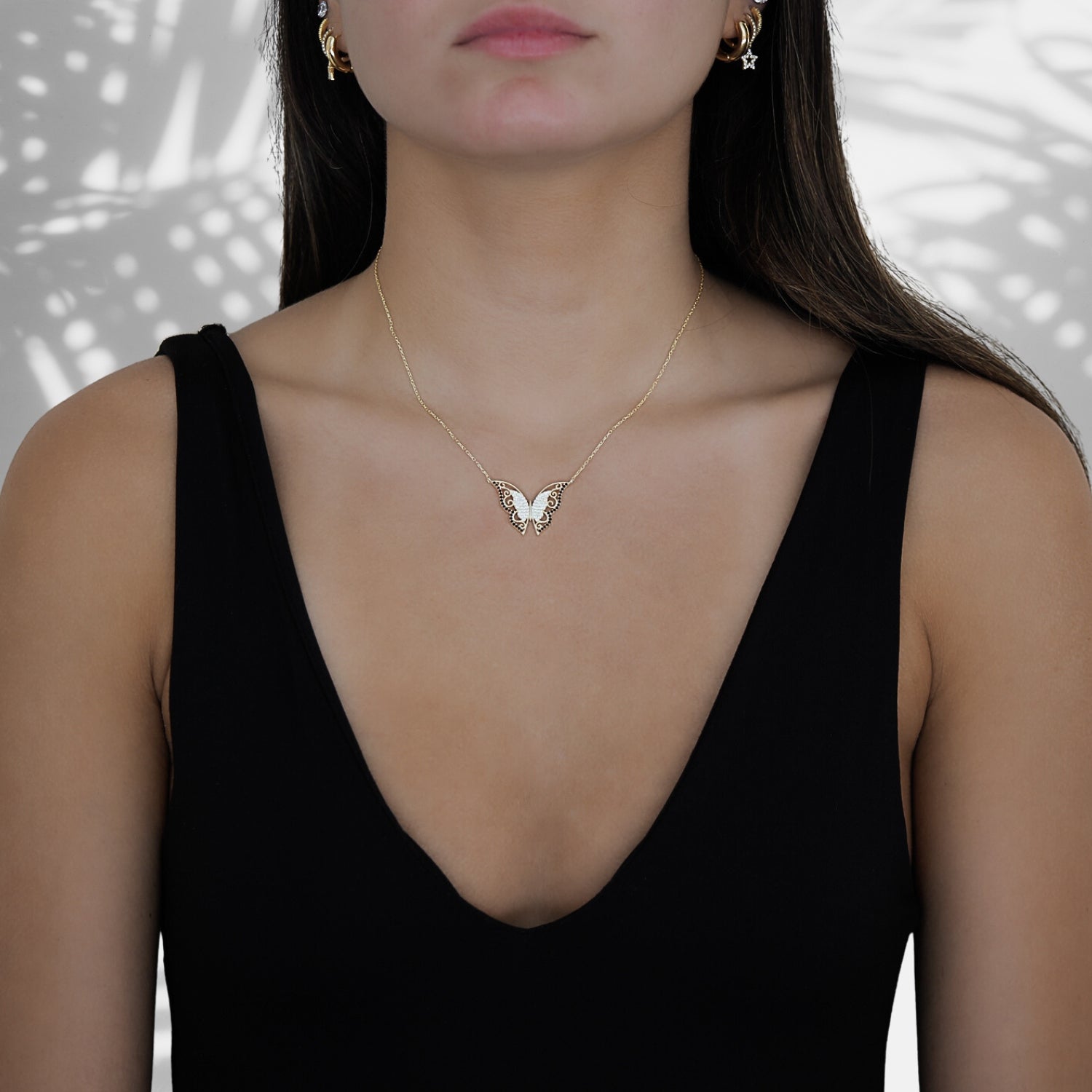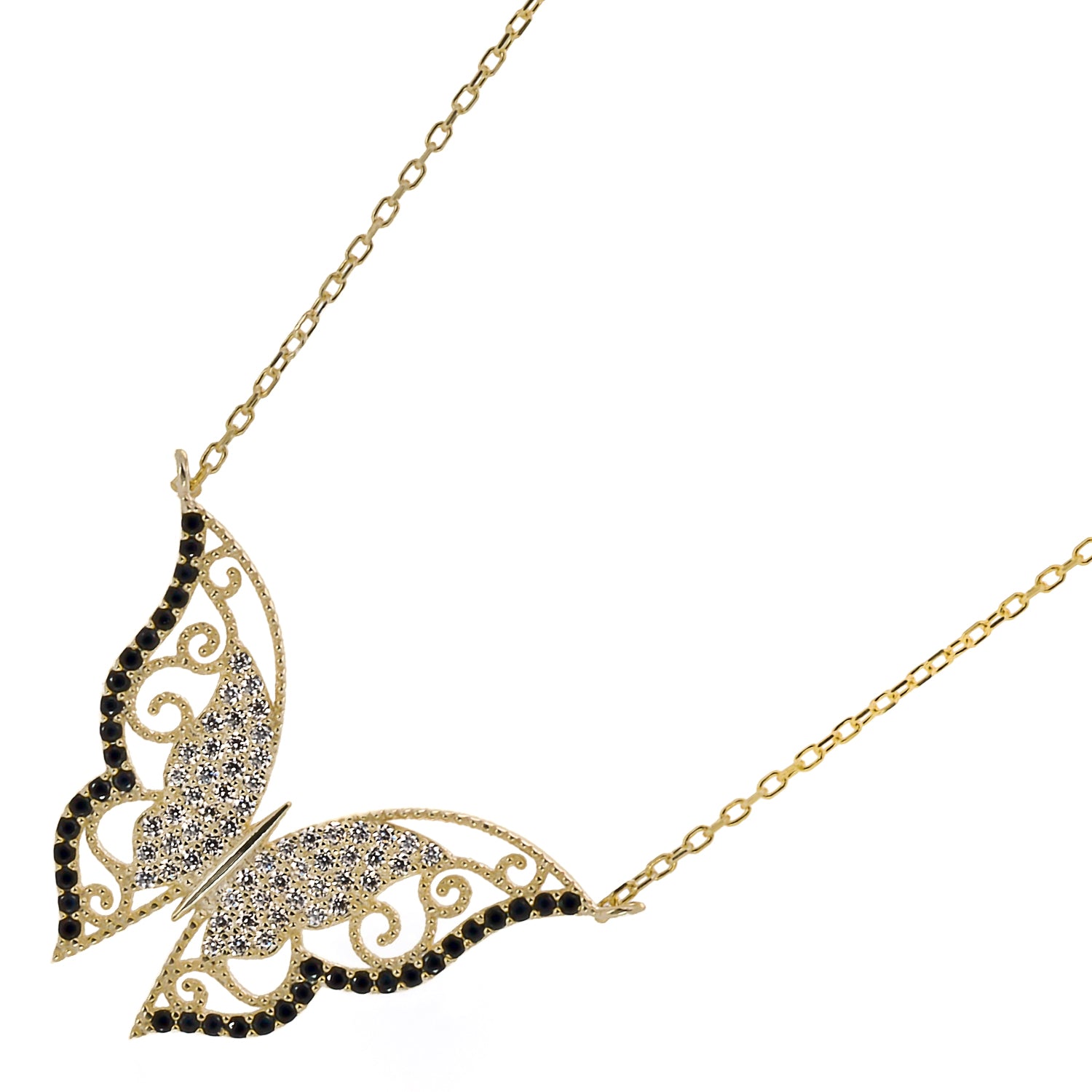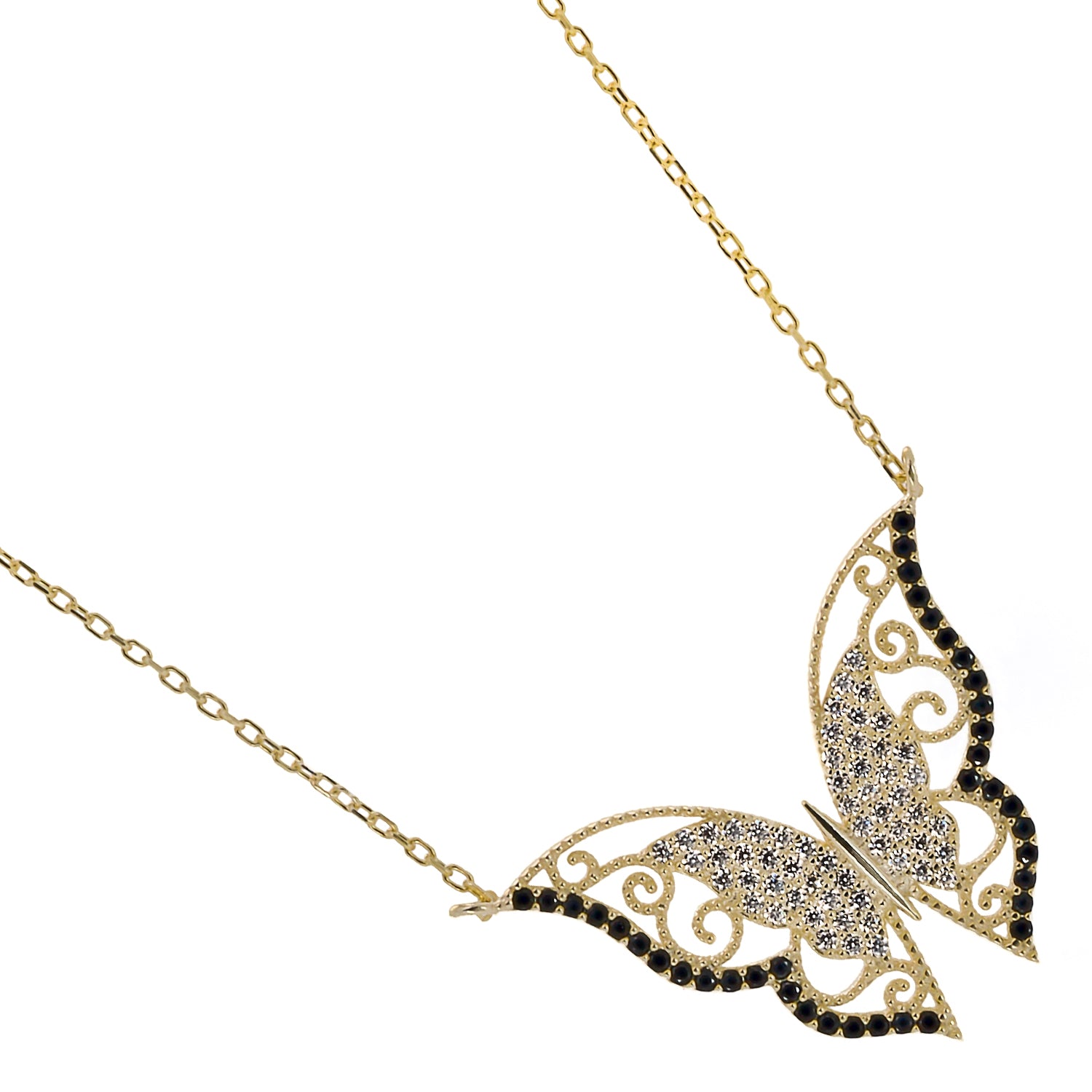 Gold Sparkly Joyful Butterfly Necklace
The Gold Sparkly Joyful Butterfly Necklace, a dazzling piece of handmade jewelry that radiates joy, beauty, and a touch of enchantment. This unique necklace features a sterling silver chain with an exquisite 18K gold plated finish, adorned with a breathtaking butterfly pendant adorned with sparkling cubic zirconia (CZ) diamonds.
The pendant's butterfly design symbolizes transformation, freedom, and the joyous spirit of these delicate creatures.
Wear it with pride and let it serve as a reminder to embrace the joyous moments in life and appreciate the transformative power of self-discovery.

I personally hand craft each piece, making them one of a kind and meaningful...Each piece is unique like we all are...

Details;
925 Sterling silver on 18K gold plated
White and blue enamel
Necklace length 16" and 3'' extender
Pendant height 1''
Pendant width 1''
Handmade in USA
Every Ebru Jewelry purchase will arrive wrapped in a gift box
Share