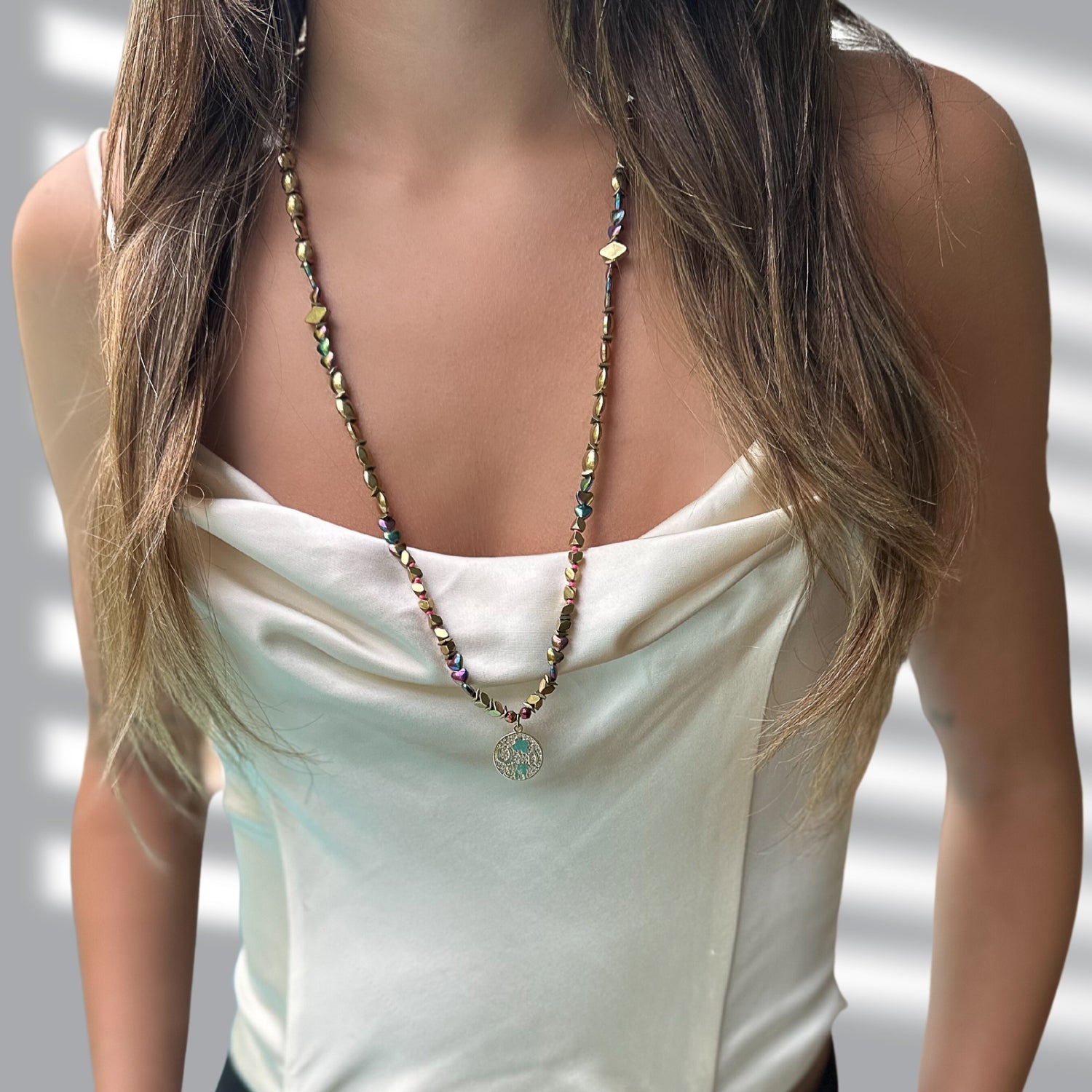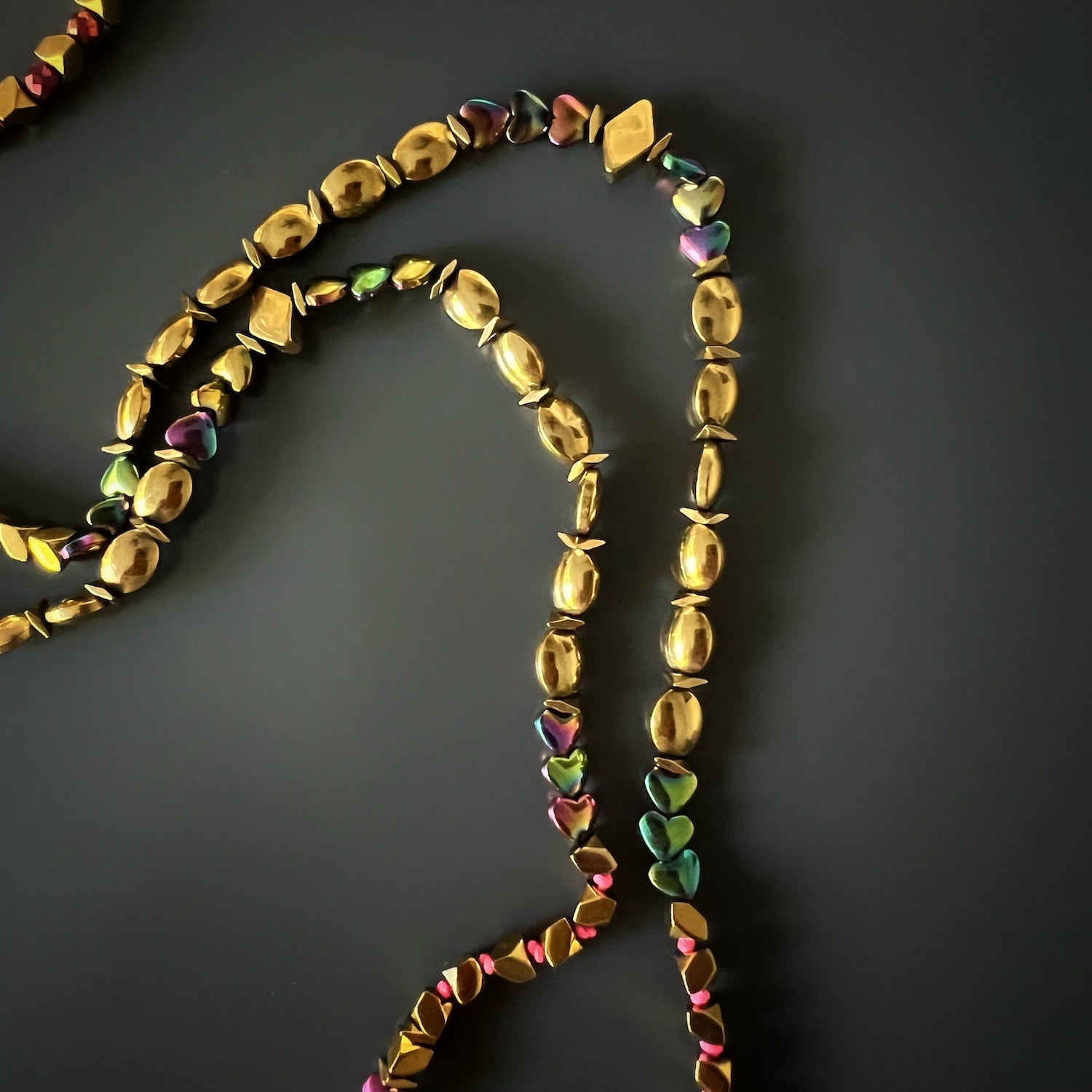 Gold Good Luck Symbol Necklace
This stunning Gold Good Luck Symbol Necklace is features a unique and eye-catching design that is sure to turn heads. The necklace is crafted with a combination of golden-colored hematite beads and multicolored heart beads, creating a playful and cheerful look. The centerpiece of the handmade necklace is a gold plated pendant that showcases four popular symbols of luck: an elephant, a four-leaf clover, a horseshoe, and an ankh. These symbols are believed to bring good fortune and positive energy to the wearer, making this necklace the perfect accessory for anyone who wants to add a touch of magic to their everyday look.
Elephants symbolize good luck, power and success all over the world.
Evil eye symbol is believed to ward off negative energy and protect the wearer from harm, making this necklace an especially powerful talisman.
I personally hand craft each piece, making them one of a kind and meaningful...Each piece is unique like we all are..
Details;
Multicolor heart shape hematite stone beads
Gold color hematite stone beads
18K Gold plated pendant with zircon stones
18K Gold plated pink enamel evil eye bead
Necklace length 30" 
Pendant height 0.7'' Width 0.7''
Handmade in USA
Every Ebru Jewelry purchase will arrive wrapped in a gift box
Share