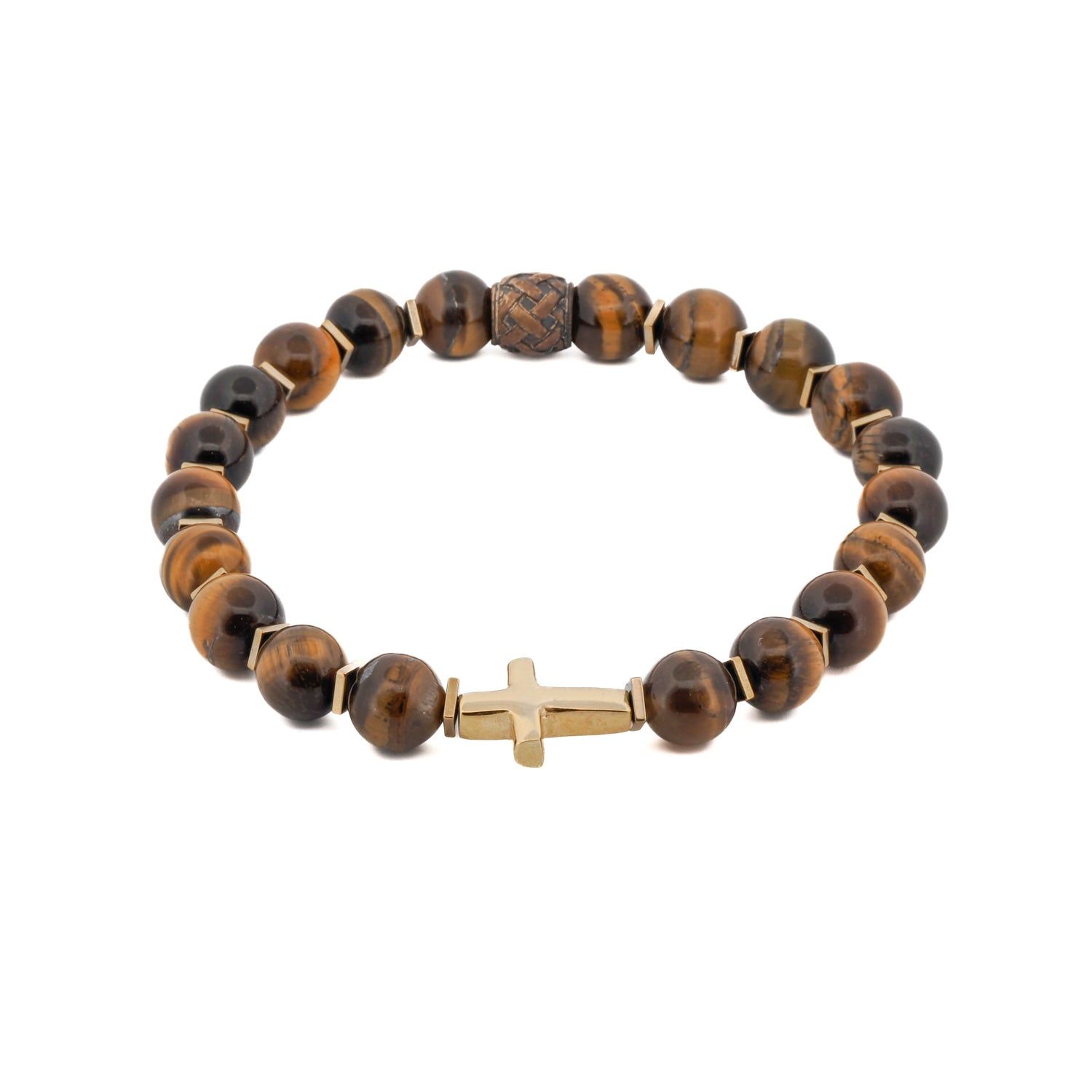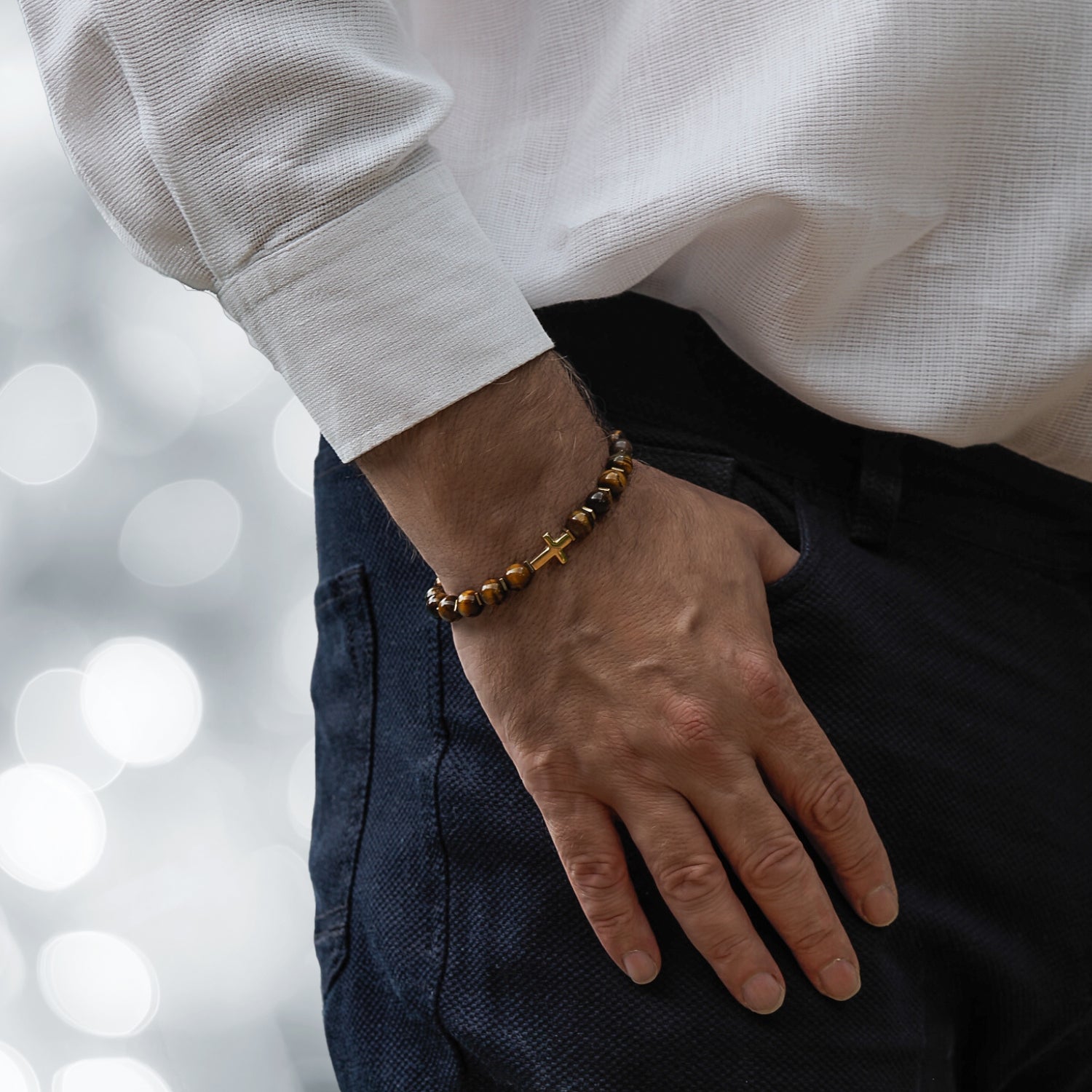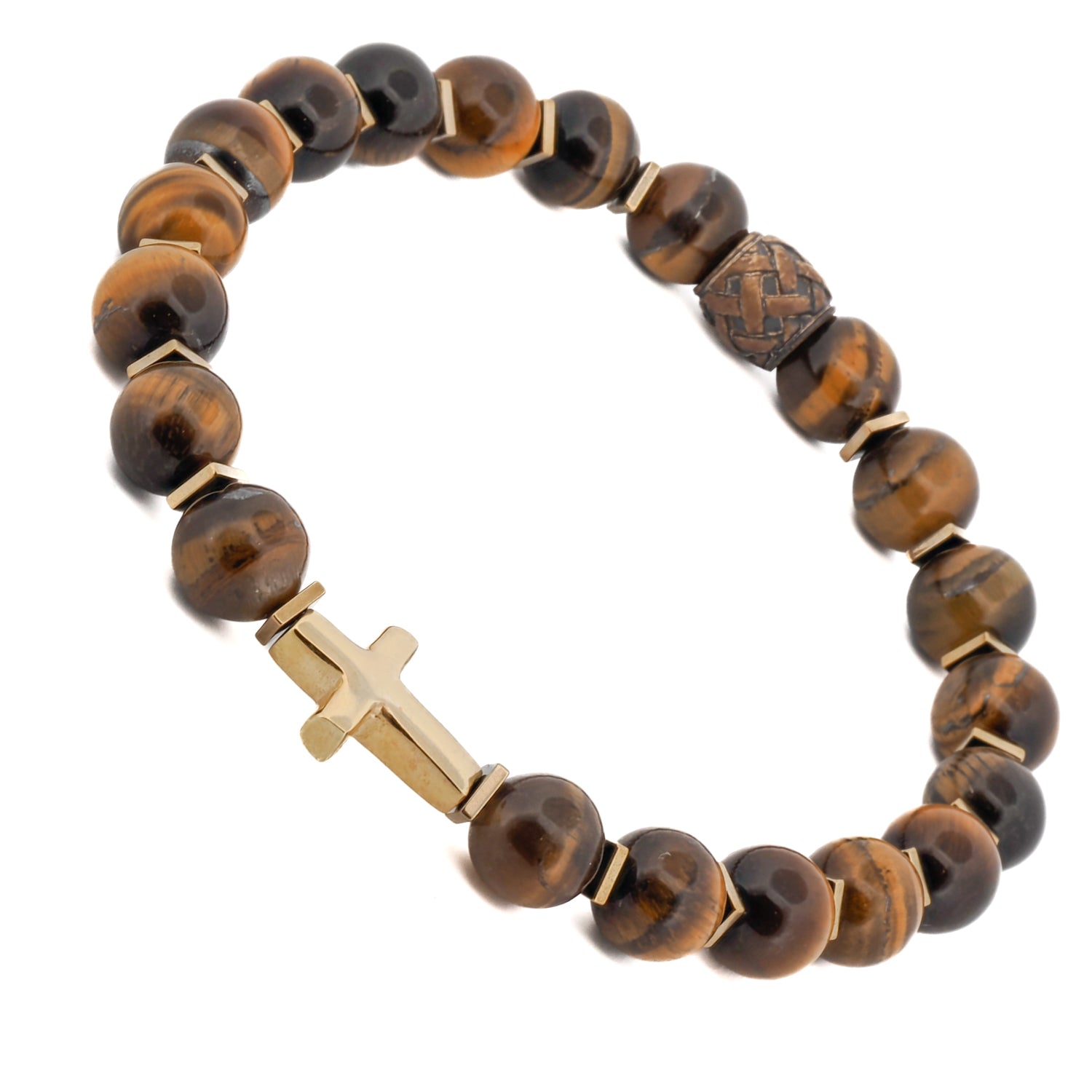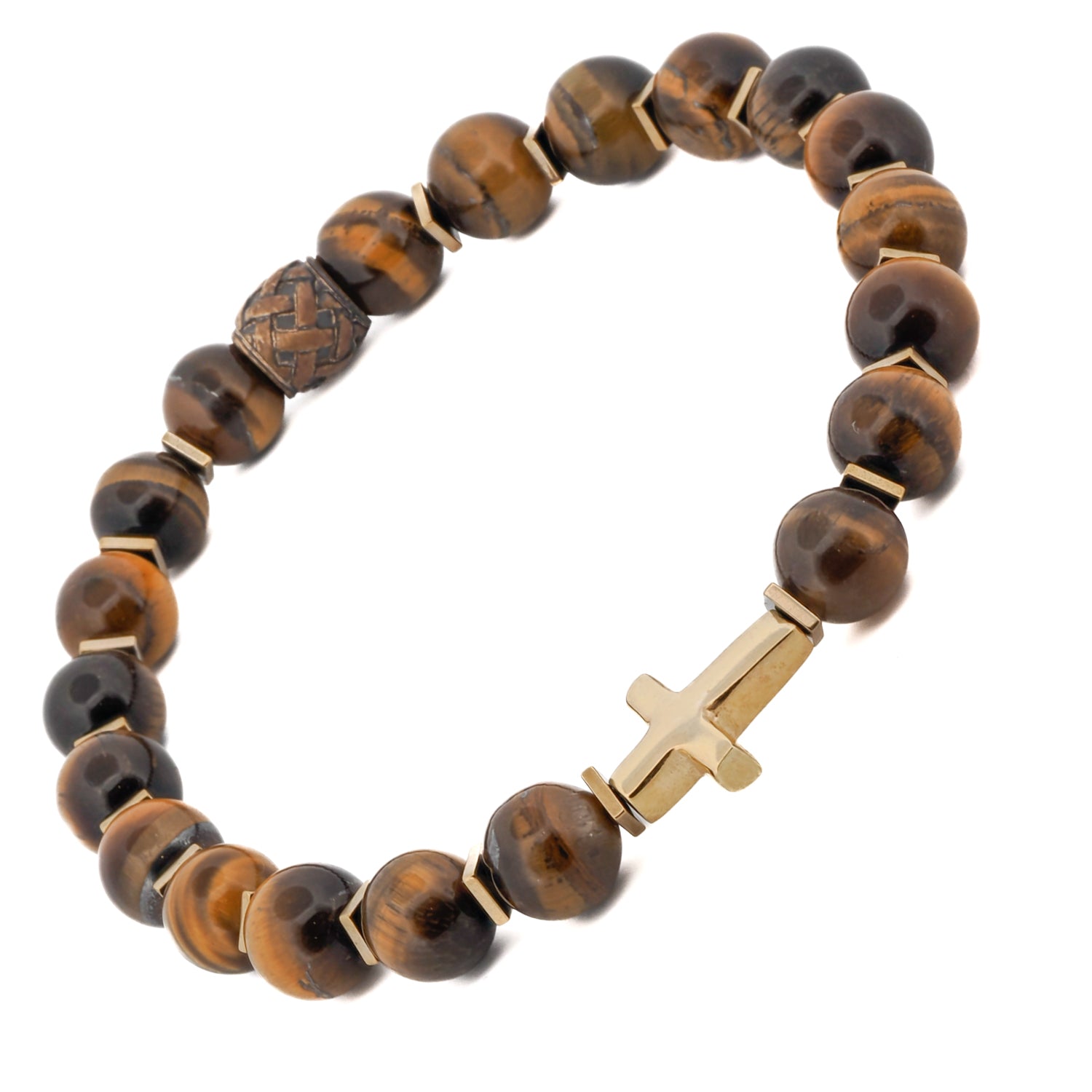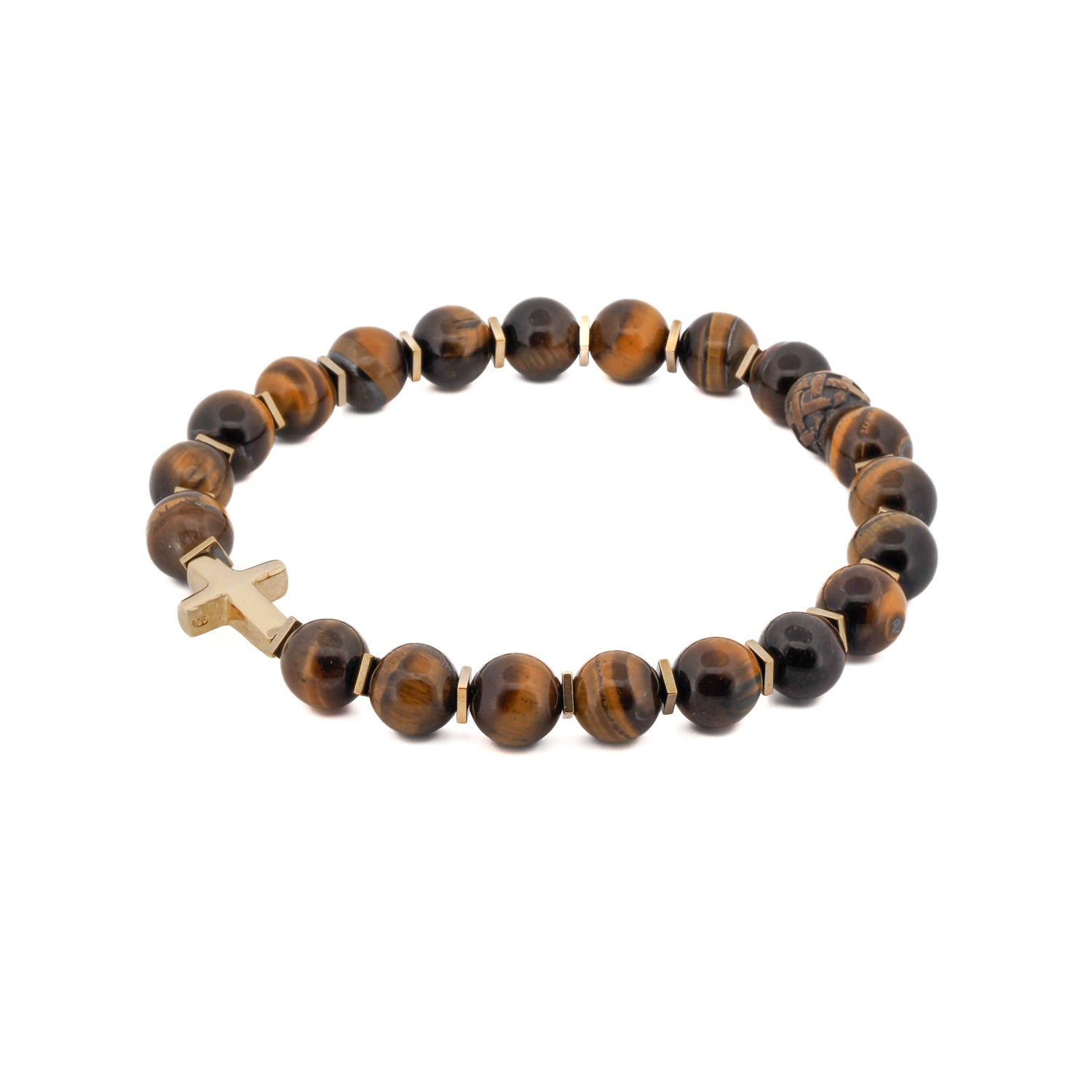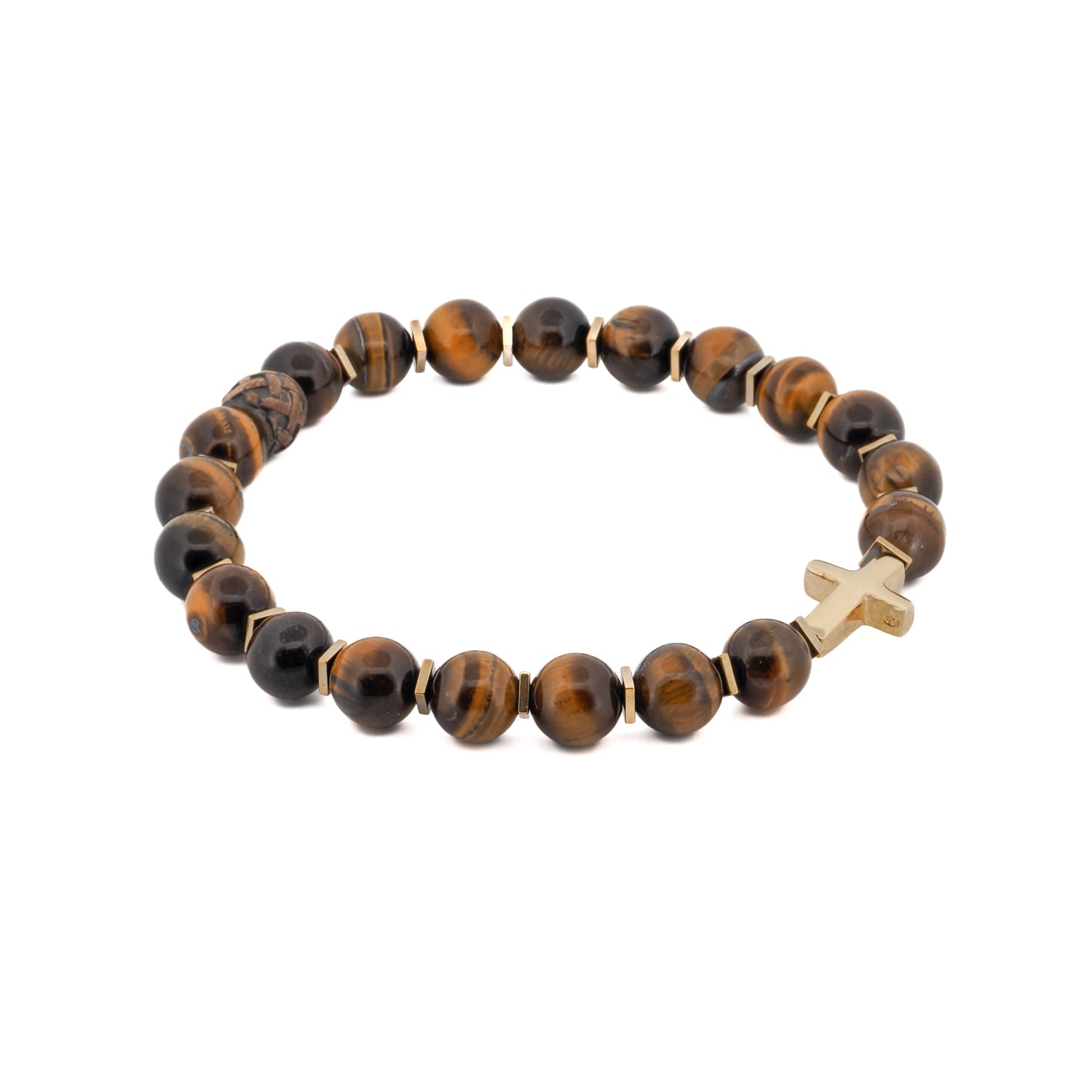 Gold Cross Tiger's Eye Beaded Bracelet
Gold Cross Tiger's Eye Beaded Bracelet, a striking and meaningful piece of jewelry that artfully combines the captivating allure of tiger's eye stone beads with the opulence of gold, in the form of 18k gold-plated sterling silver and bronze charms. This bracelet is a symbol of spiritual grace, style, and individuality.
Tiger's eye stone beads, celebrated for their mesmerizing chatoyancy and protective properties. Each bead exudes a unique luster, adding a layer of elegance and grounding energy to the piece.
The focal point of this piece is the sterling silver cross charm, elegantly plated with 18k gold. This radiant cross serves as a powerful symbol of faith, protection, and guidance. Its presence on the bracelet exudes a spiritual grace that's both captivating and deeply meaningful.
I personally hand craft each piece, making them one of a kind and meaningful...Each piece is unique like we all are..
Details;
8mm Tiger's Eye Stone Beads
Gold hematite stone spacers
Sterling silver on 18K gold plated cross charm

Bracelet size 7.5" on stretchy high quality jewelry cord.
Contact me if you need any adjustments

Handmade in USA
Every Ebru Jewelry purchase will arrive wrapped in a gift box
Share