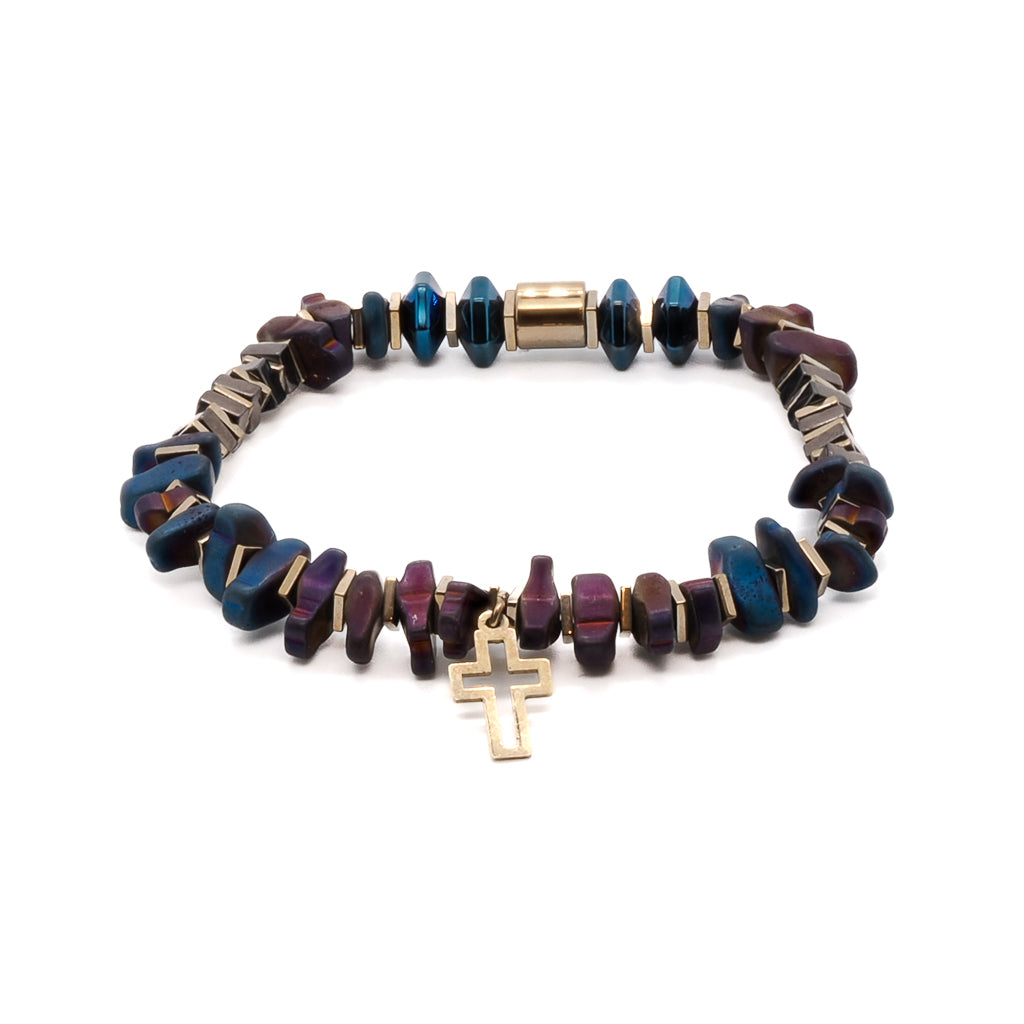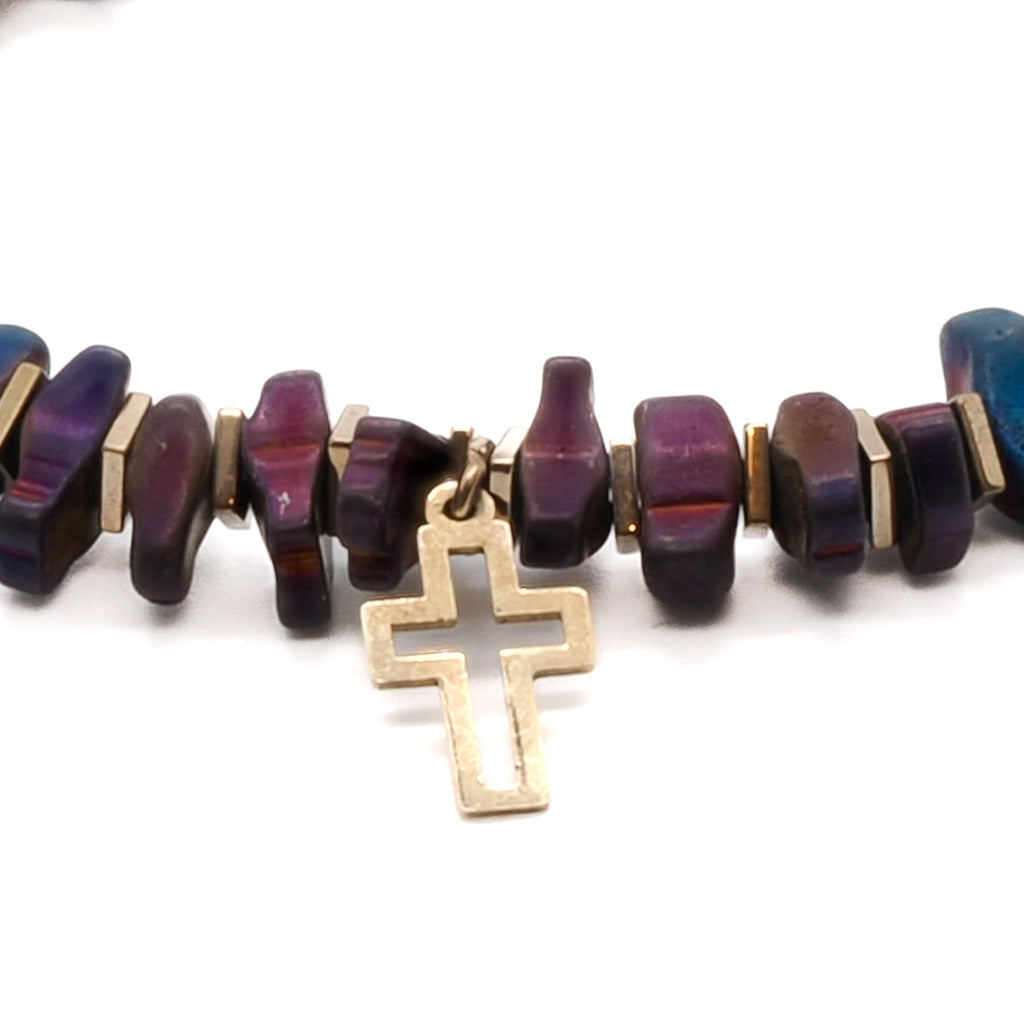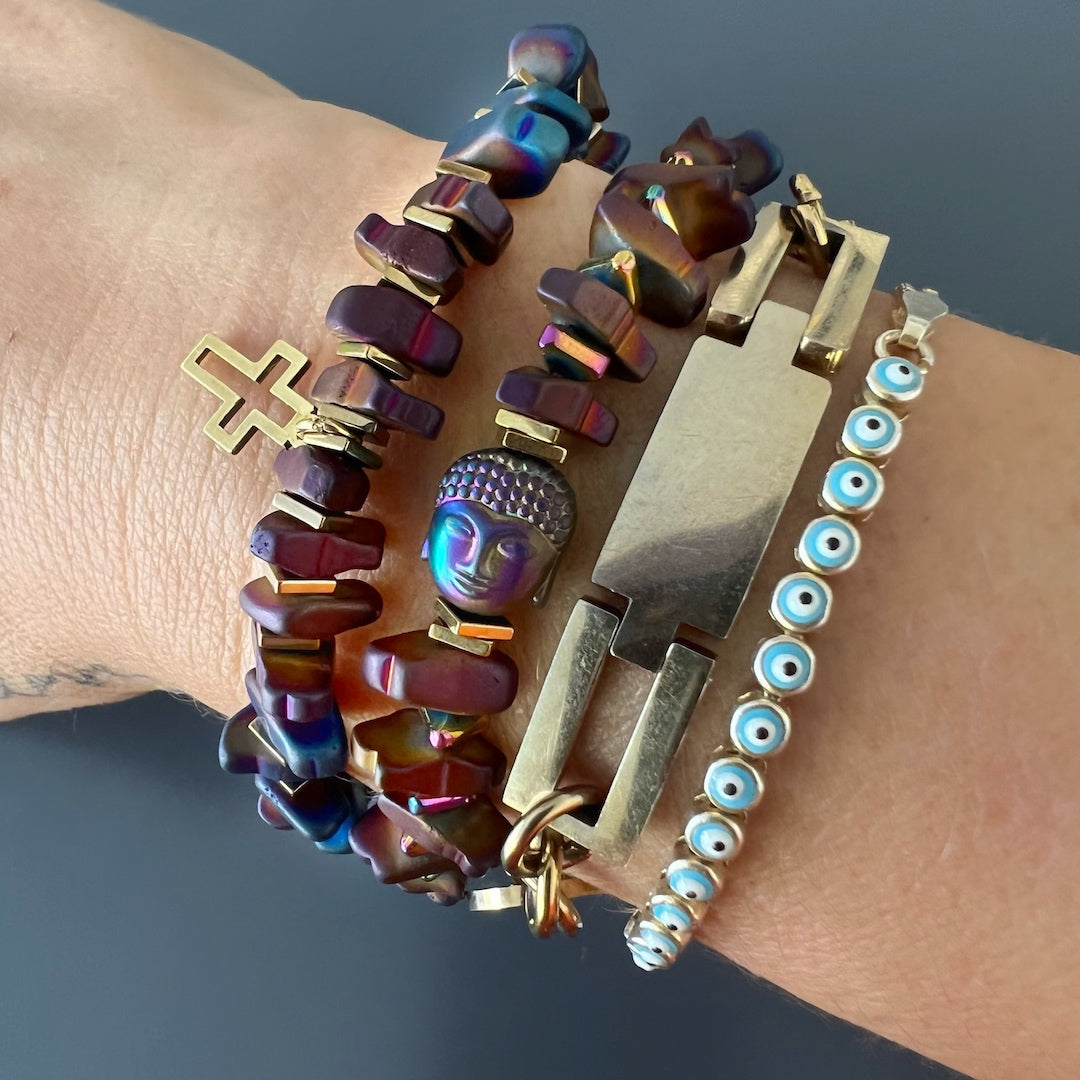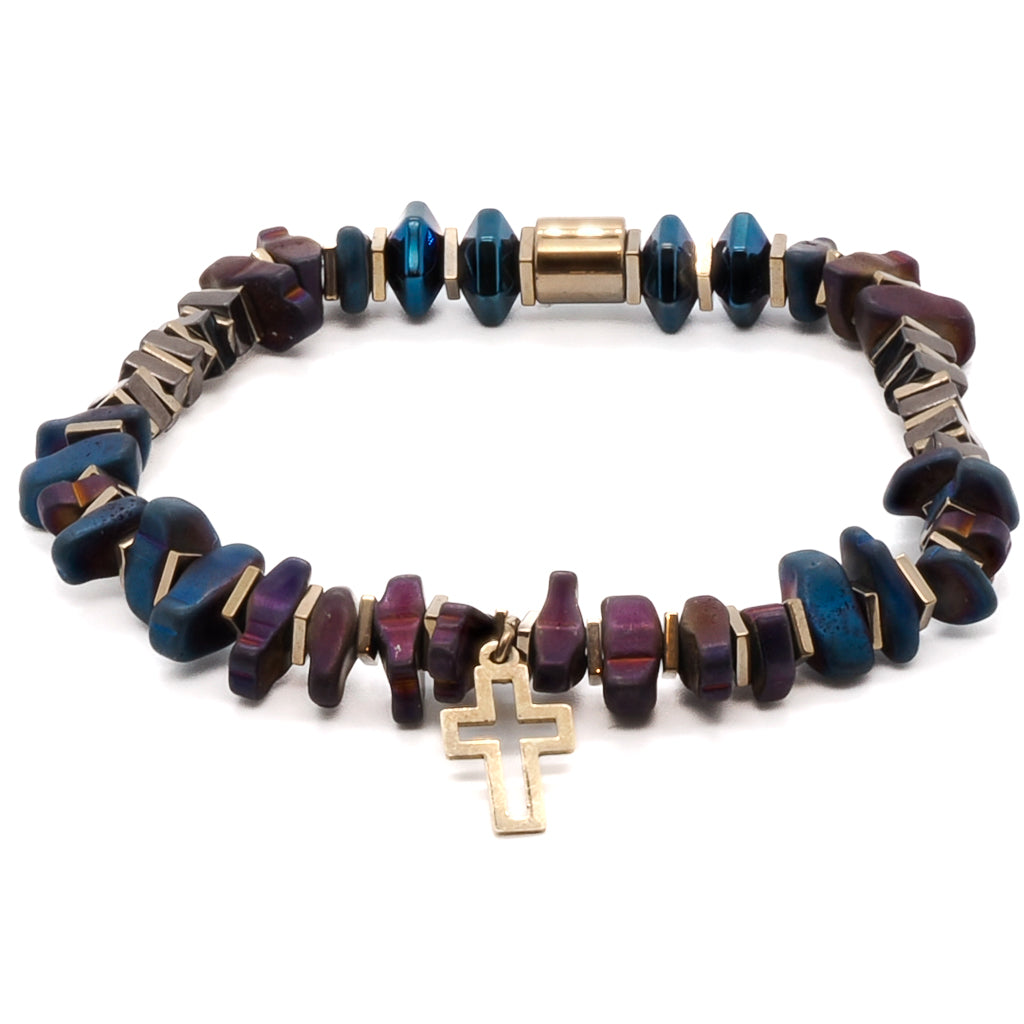 The Gold Cross Bracelet is a stunning piece of handmade jewelry that combines religious symbolism with elegant design. It features blue and purple hematite nugget beads, a 925 silver cross charm with 18k gold plating, and gold color hematite stone spacers.
At the center of the bracelet is a Sterling silver cross charm, delicately crafted and plated with 18k gold. The cross symbolizes faith, spirituality, and devotion, making it a meaningful addition to the bracelet.
Whether you're looking to express your religious beliefs or simply want to add a touch of elegance to your outfit, the Gold Cross Bracelet is a perfect choice.
I personally hand craft each piece, making them one of a kind and meaningful. Each piece is unique like we all are...
Details;
925 silver 18k gold plated cross charm

Gold color hematite stone spacers
Hematite tube bead
Gold hematite flat beads
Blue and purple hematite nugget beads

Bracelet size 6 1/2" on high quality stretchy jewelry cord. Contact me if you need any adjustments.
Handmade in USA
Every Ebru Jewelry purchase will arrive wrapped in a gift box
Share