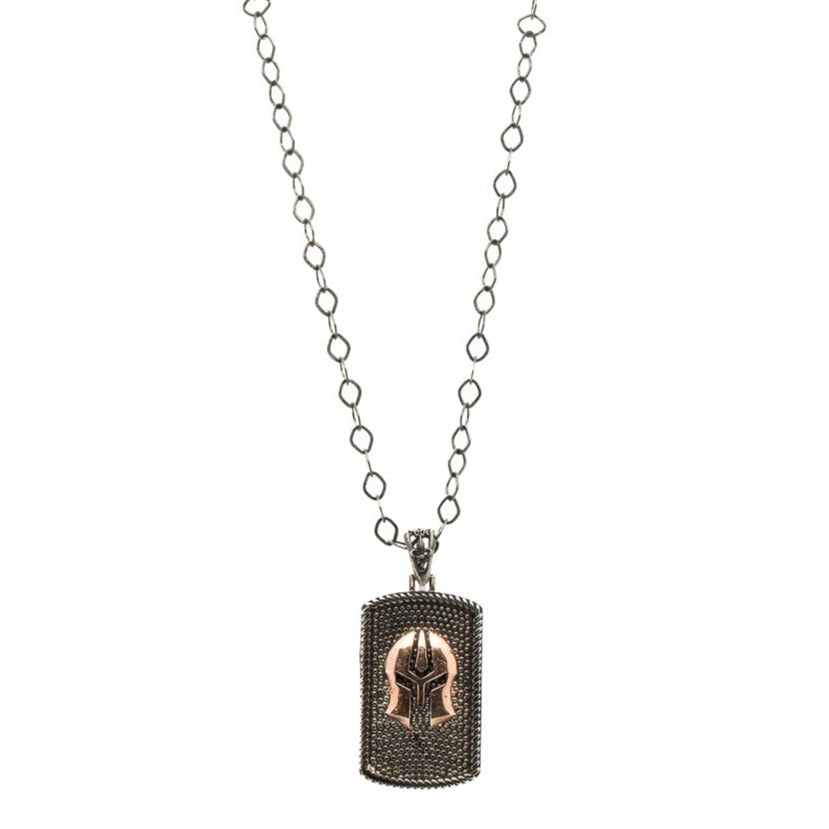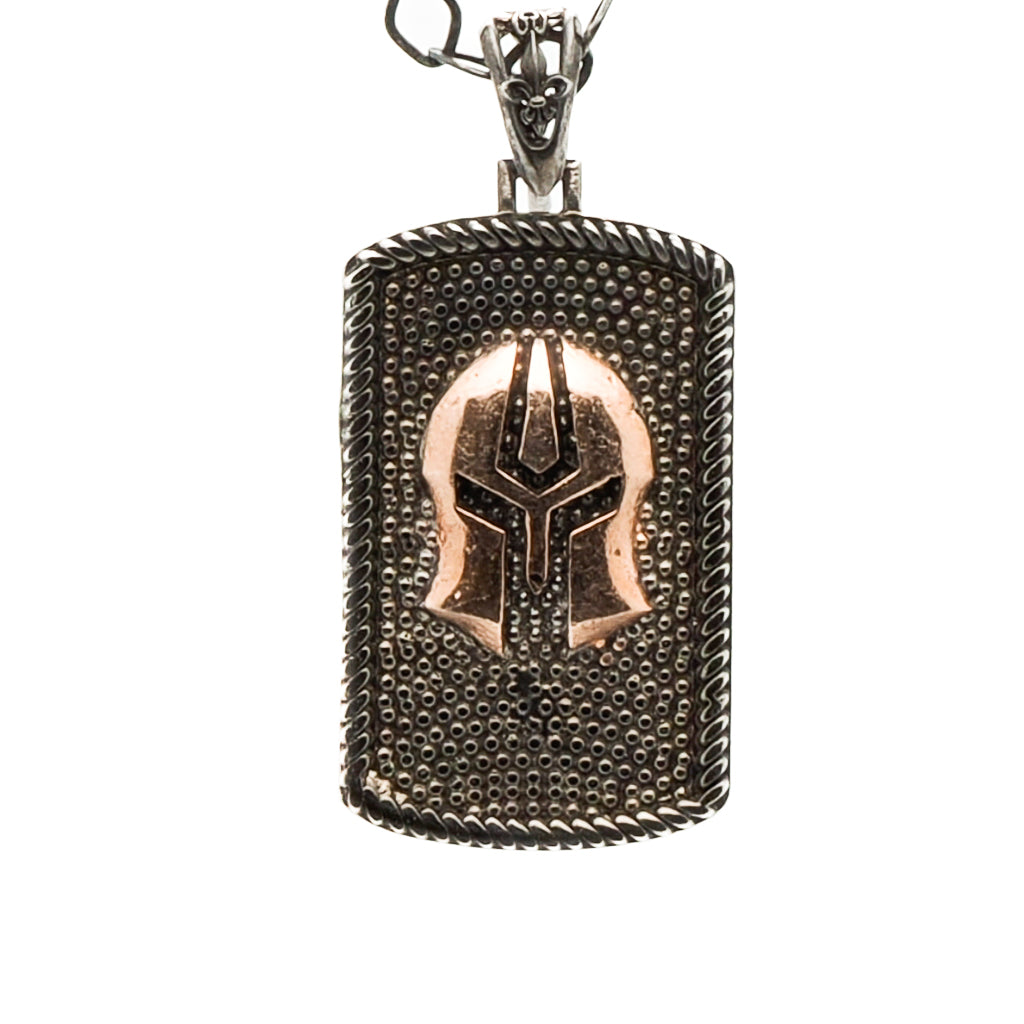 Gladiator Helmet Silver Men Necklace
The Gladiator Helmet Silver Men Necklace is a striking and powerful accessory that embodies strength, courage, and masculinity. This necklace features a meticulously crafted gladiator helmet pendant made from sterling silver, with a combination of rhodium and 18k rose gold plating, resulting in a captivating and luxurious design.
The centerpiece of the handmade necklace is the gladiator helmet pendant, meticulously designed with intricate details and symbolizing resilience and bravery.
This unique necklace is designed specifically for men, capturing the essence of masculinity and power. It is a statement piece that demands attention and showcases an individual's bold sense of style. Whether worn as a fashion accessory or as a symbol of personal strength, the Gladiator Helmet Silver Men Necklace is sure to make a lasting impression.

I personally hand craft each piece, making them one of a kind and meaningful...Each piece is unique like we all are...

Details;
925 Sterling silver, on

Rhodium plated and 

18k rose gold plated gladiator Pendant

Sterling silver on Rhodium plated chain

Necklace length 24'' with pendant 
Pendant height 1'' width 0.7''
Handmade in USA
Every Ebru Jewelry purchase will arrive wrapped in a gift box
Share