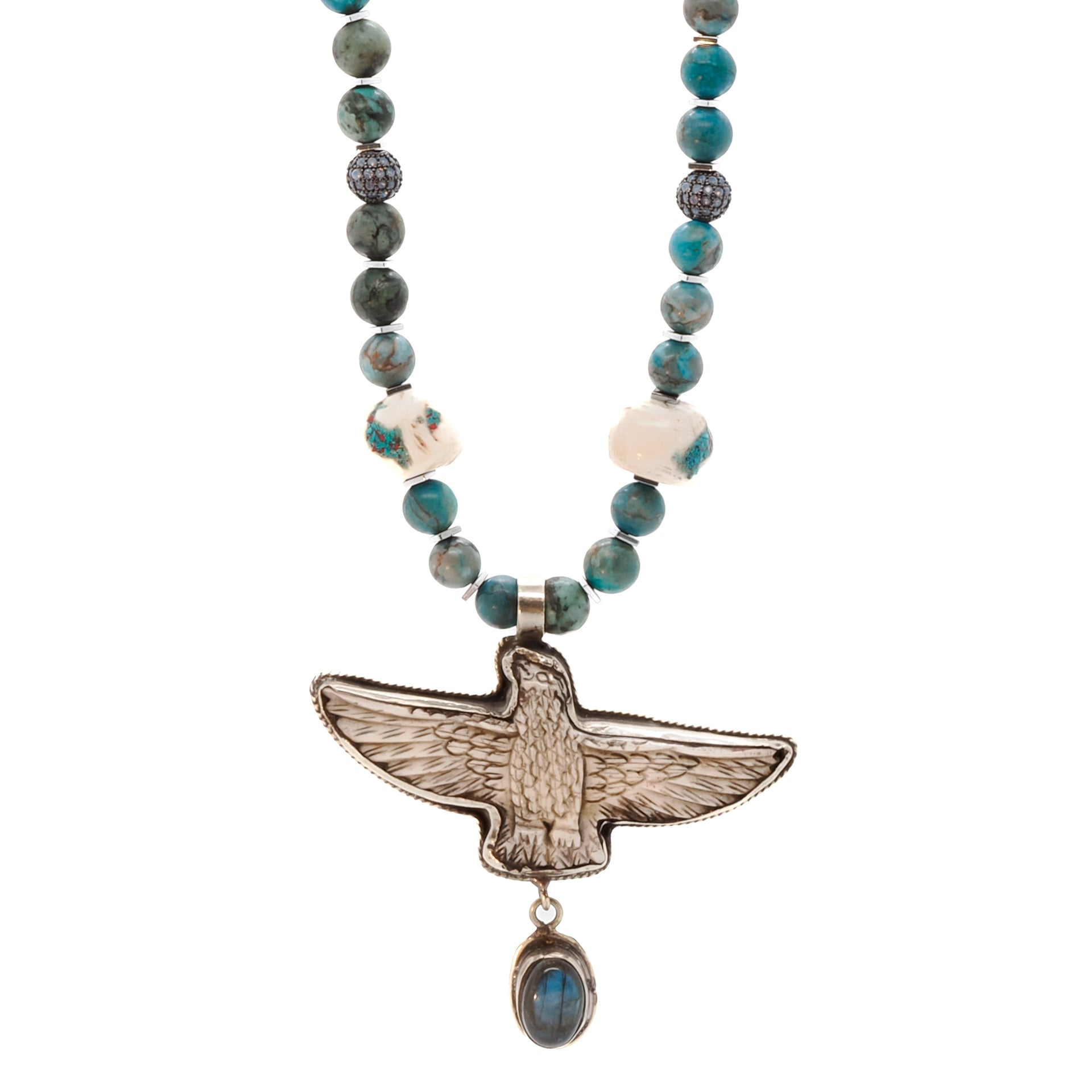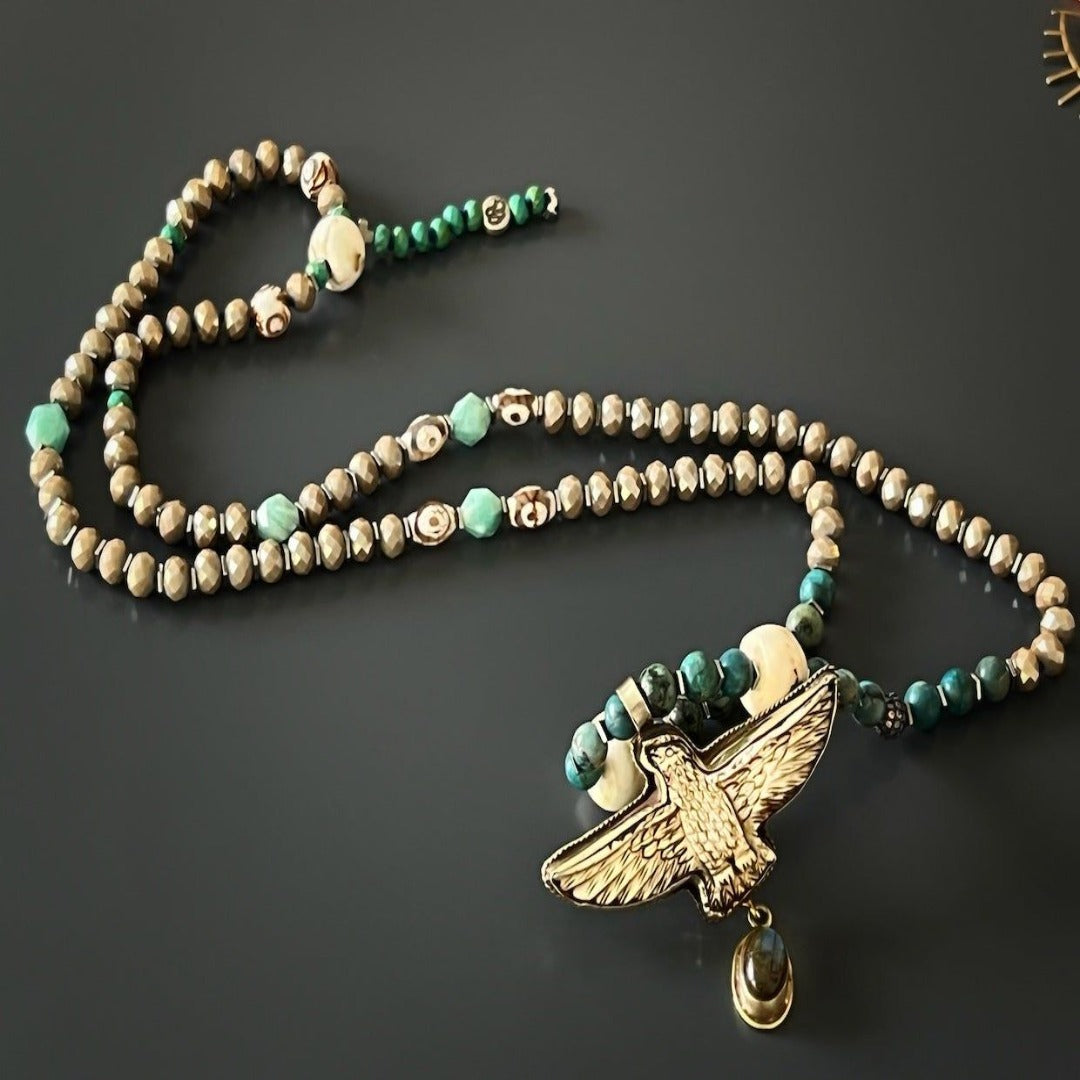 Freedom Eagle Gemstone Necklace
The Freedom Eagle Gemstone Necklace is the perfect choice to express your bold and powerful side. Crystal beads, African turquoise beads, Nepal evil eye beads and a hand carved eagle pendant with a labradorite stone come together to create a head turning handmade art piece you can wear.
Eagles symbolize strength, leadership and vision. In some cultures, eagles are considered to represent hope and salvation. Eagles carry the message of rebirth because of their association with the east wind, the direction of spring and dawn.
Turquoise dispels negative energy and is known as a purification stone. It balances and aligns all chakras and helps achieve inner calm and reduce mood swings. Turquoise can also attract romantic love and is a symbol of friendship.
I personally hand craft each piece, making them one of a kind and meaningful...Each piece is unique like we all are..
Details;
Beige color faceted crystal beads
African turquoise beads
Nepal evil eye beads
Labradorite stone beads
White Nepal beads
Swarovski crystal beads
Hematite stone spacers
Hand carved eagle pendant with labradorite stone with silver
Necklace length 34" with 2" pendant and 2" back chain
Handmade in USA
Every Ebru Jewelry purchase will arrive wrapped in a gift box
Share