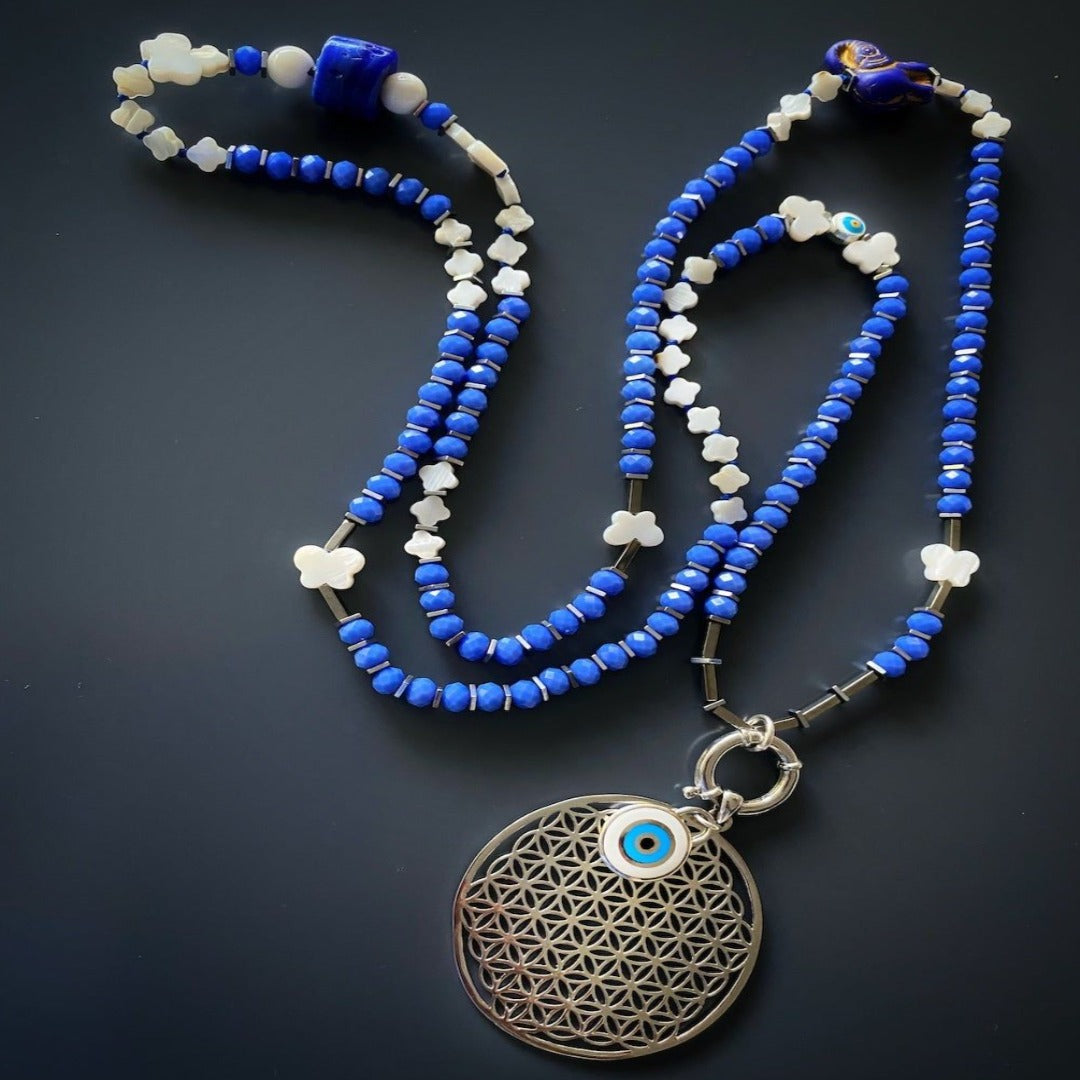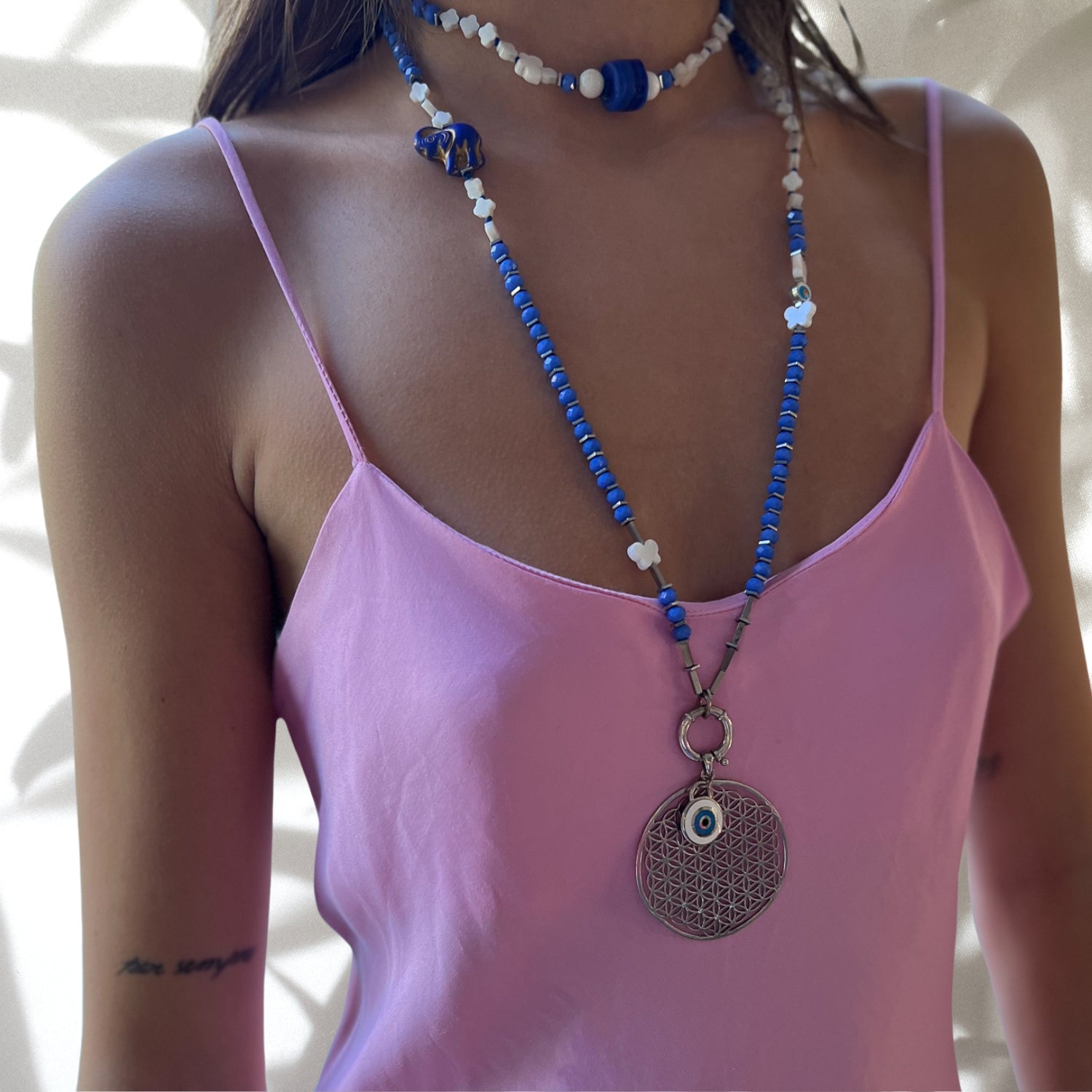 The Flower of Life Necklace is a unique and handmade piece inspired by sacred geometry. In this necklace I used a Flower of Life symbol pendant derived from Sacred Geometry and added an evil eye for protection and elephant for good luck. You can wear this handmade necklace as is or looped twice.
The Flower of Life is a sacred geometry shape consisting of circles that infinitely overlap to create a floral grid. This shape symbolizes creation and the connection between all living beings and the Earth, and reminds us we all share the same blueprint of creation.
Elephants symbolize good luck, power and success all over the world. Since they are highly social animals, they also symbolize unity, loyalty and companionship.
The Evil Eye bead is a prominent symbol in many cultures, and is highly protective. Evil Eye is also called nazar. Evil Eye beads reflect ill intent and jealousy from the 'evil eye' back to the person thinking of it, hence protecting the wearer.
I personally hand craft each piece, making them one of a kind and meaningful...Each piece is unique like we all are..
Details;
4mm faceted blue crystal beads
Silver hematite stone spacers
Silver hematite cubes
Pearl butterfly beads
Pearl flower beads
African Elephant bead
Small silver and enamel evil eye beads
925 Solid Silver Flower of Life pendant
925 Solid Silver evil eye charm with enamel
Blue African bead
Necklace length 40" with 2" pendant
Handmade in the USA
Every Ebru Jewelry purchase will arrive wrapped in a gift box
Share