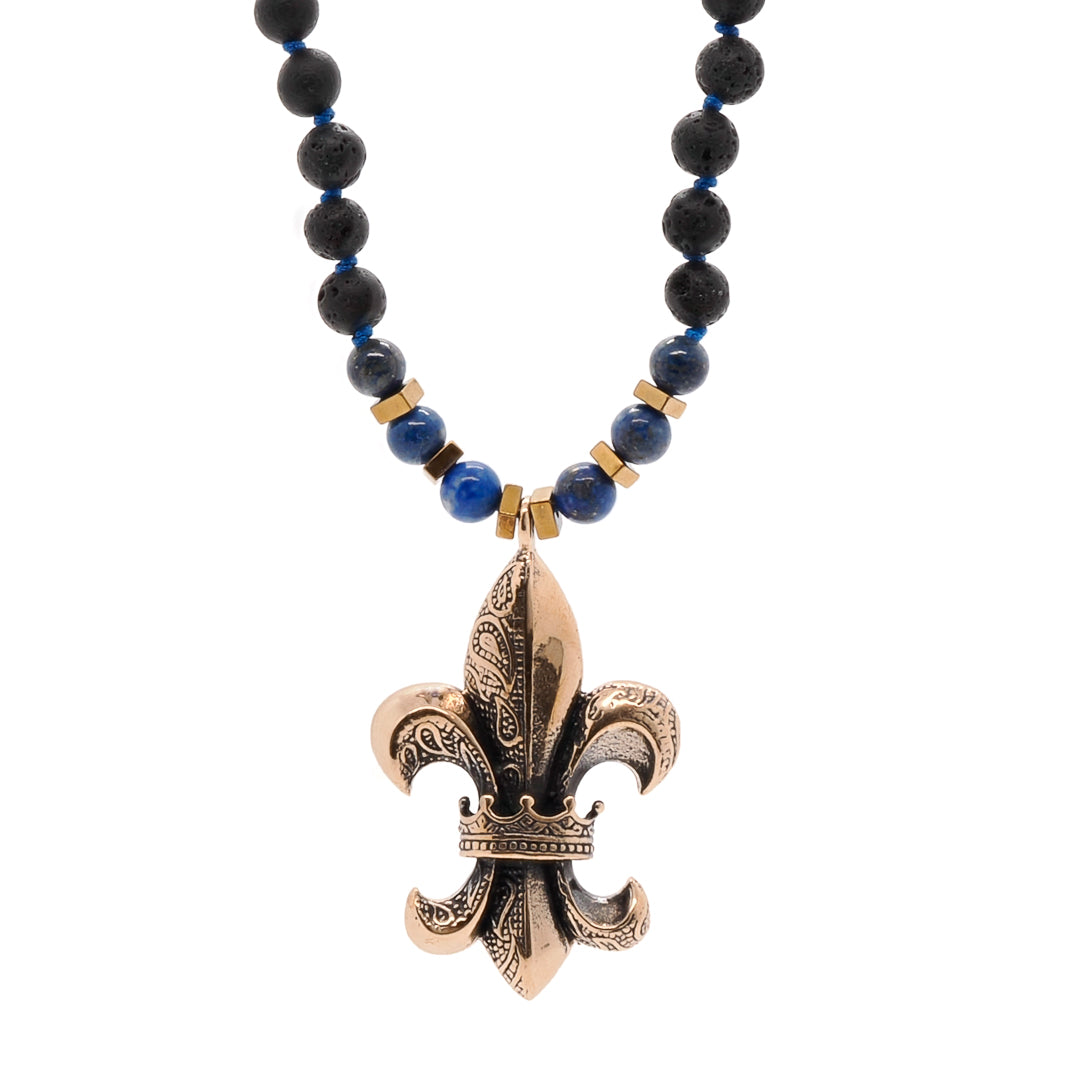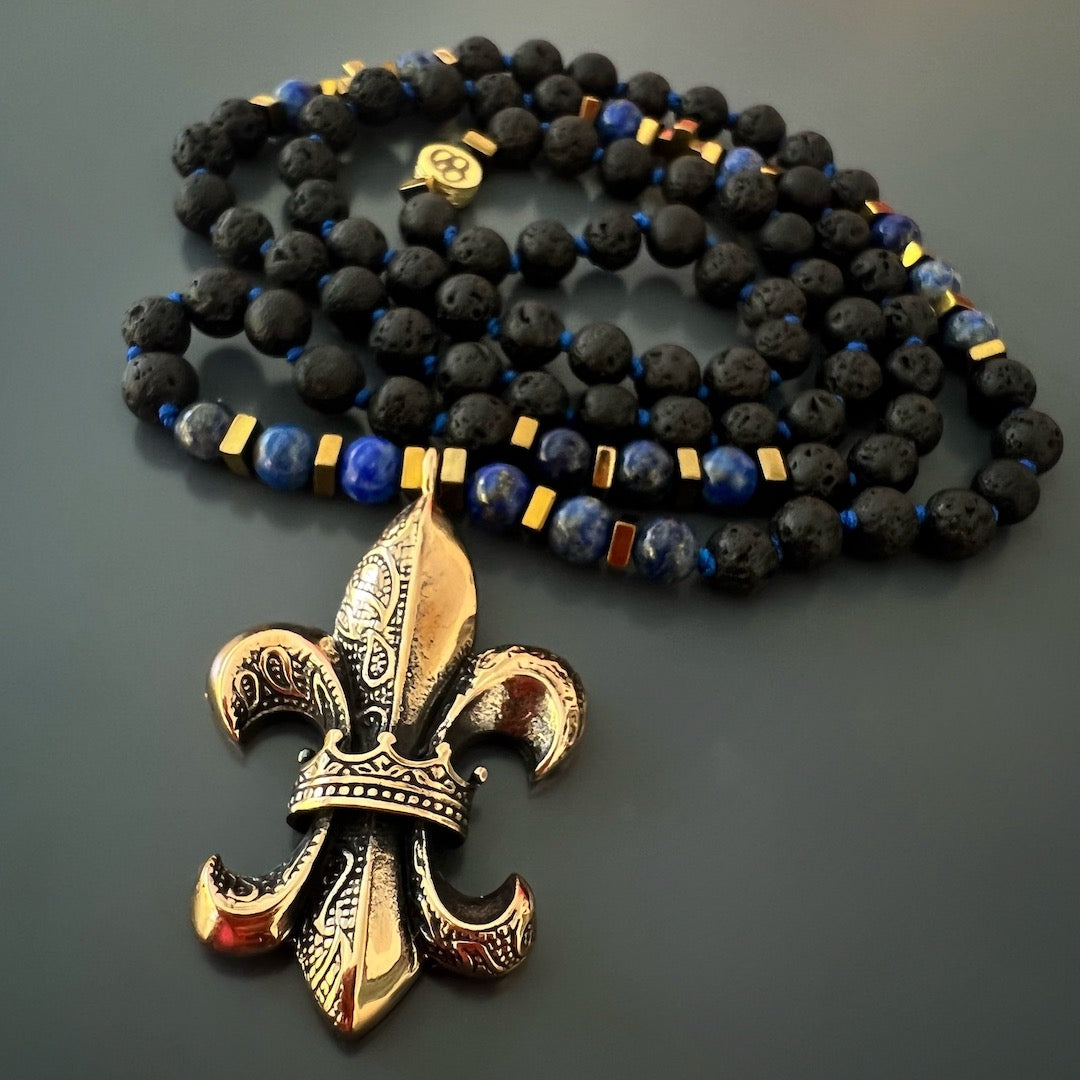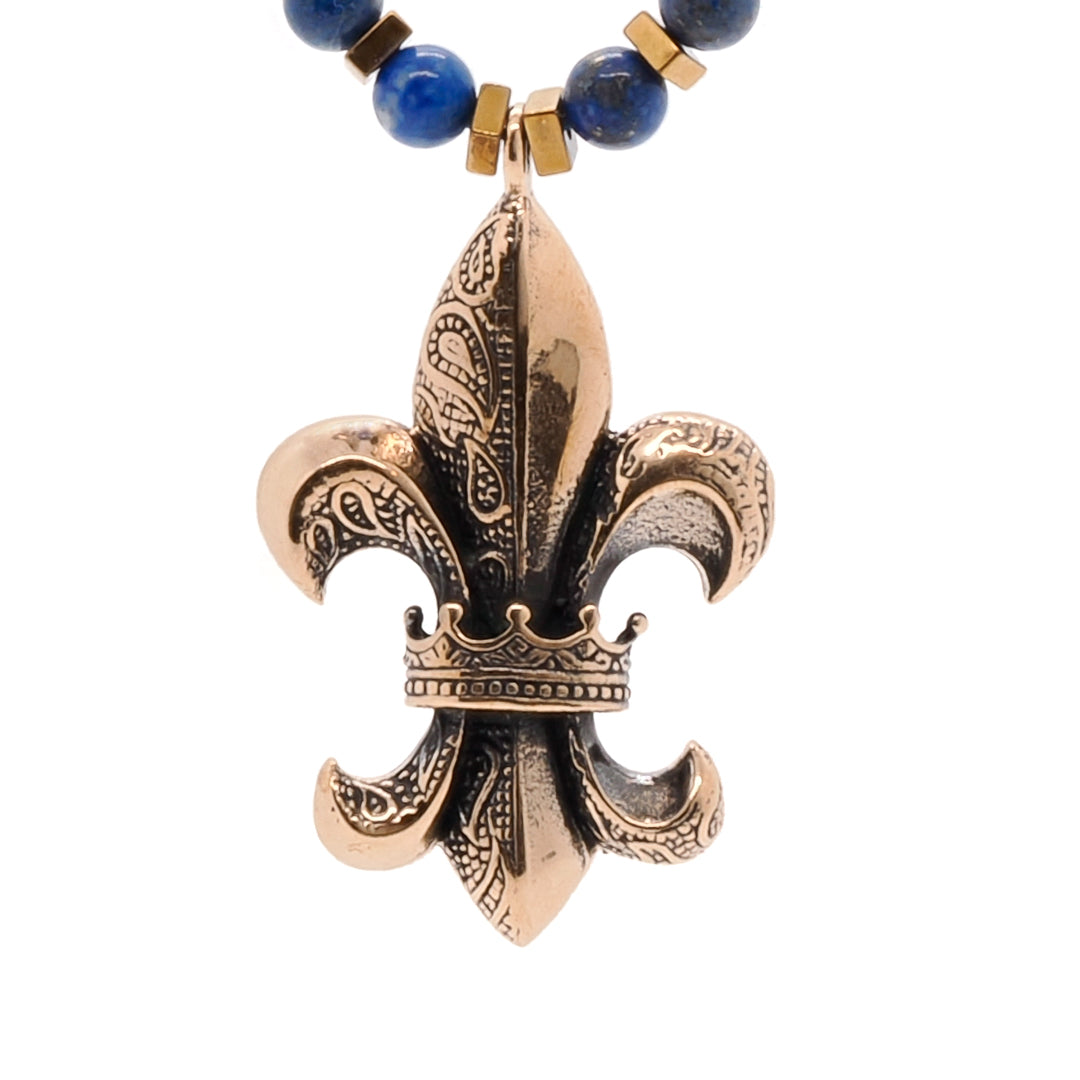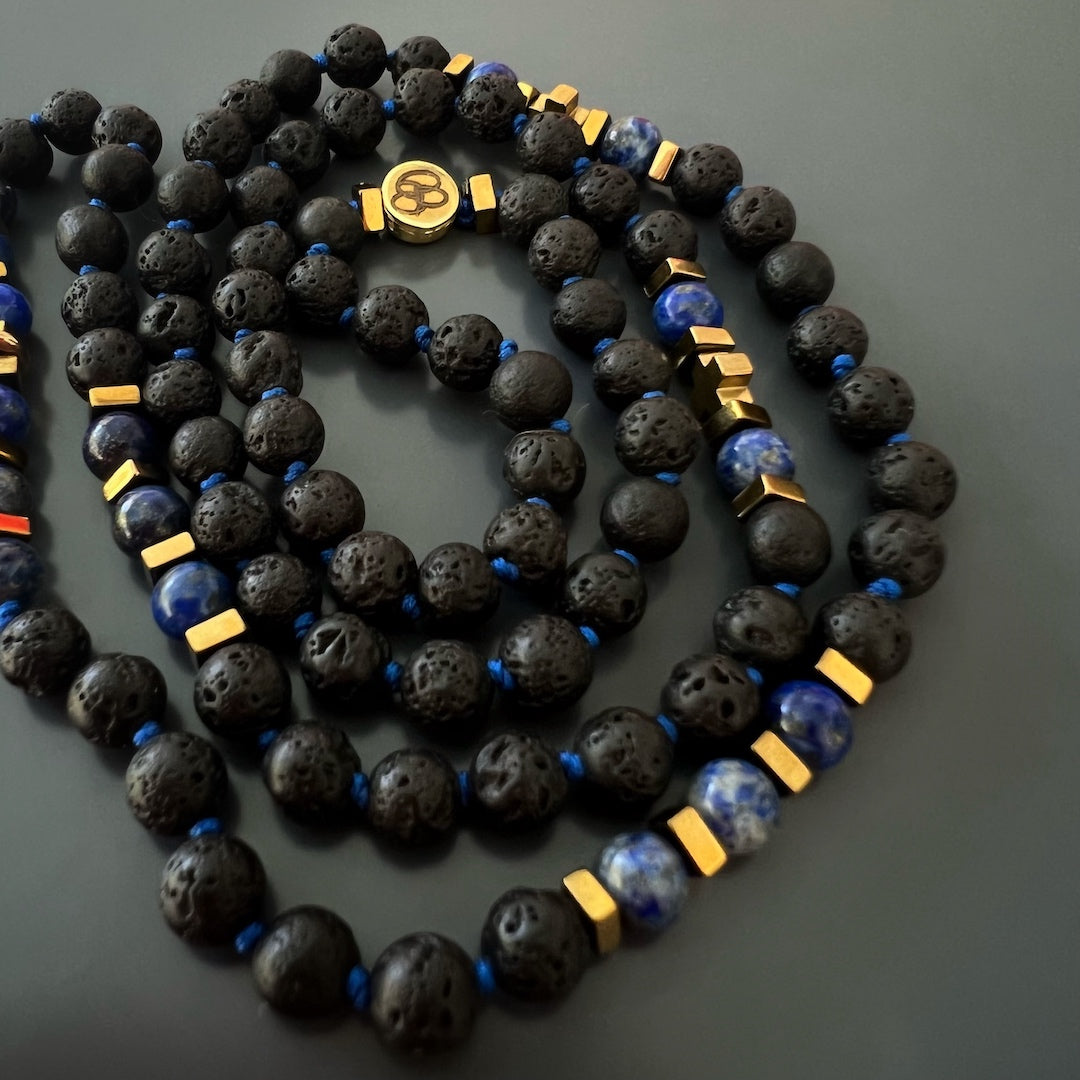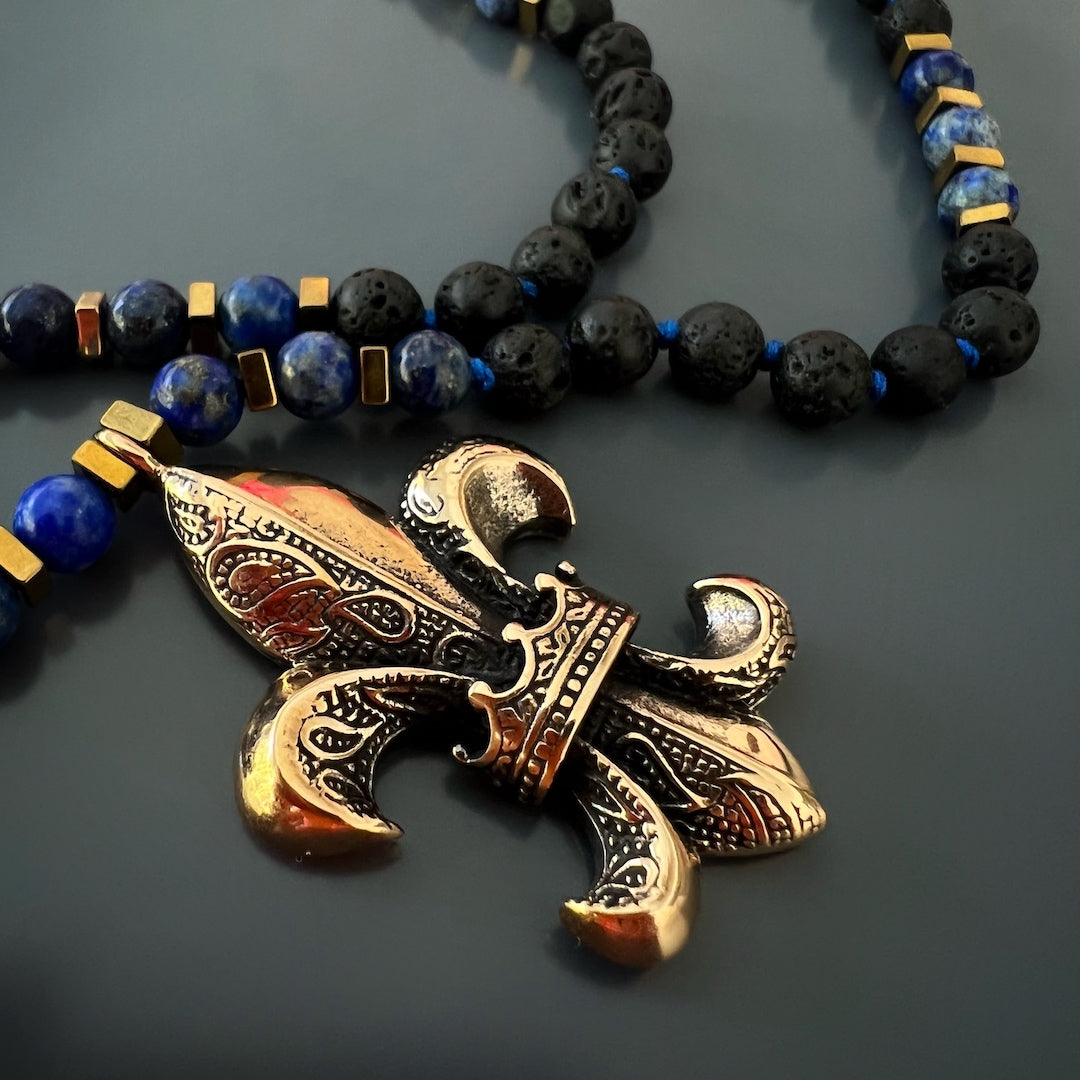 Fleur de Lis Pendant Lava Rock Stone Beaded Necklace
The Fleur de Lis Pendant Lava Rock Stone Beaded Necklace is a unique addition to your style that includes lava rock and lapis lazuli stone beads as well as a handmade bronze pendant that is perfect for your spirit.

Fleur de Lis is a symbol used by the royalty with many meanings. It symbolizes the lily, which represents purity and honor. It also represents the Holy Trinity in the church, and was found in depictions of Jesus. The three petals represent the trinity, with the band at the bottom symbolizing Mother Mary.
Lava Rock Stone is wonderful for calming emotions. It comes from raw energy and they are oldest stones in the world. Many users of lava stone believe it grounds and stabilizes the root chakra because of the stone's strong connection with the earth. Lava Rock Stone helps the wearer to connect with Mother Earth. It provides guidance and understanding in complicated situations and dissipates anger.
I personally hand craft each piece, making them one of a kind and meaningful...Each piece is unique like we all are..
Details;
6mm Black Lava Rock Stone Beads
6mm Blue Lapis Lazuli stone beads
Gold color Hematite Stone Spacers
Blue color hand knocked
Handmade bronze Pendant with crown
925 Sterling silver on 18K gold plated Ebru Jewelry logo bead
Necklace Length 27" and Pendant 1.7"
Handmade in USA
Every Ebru Jewelry purchase will arrive wrapped in a gift box
Share