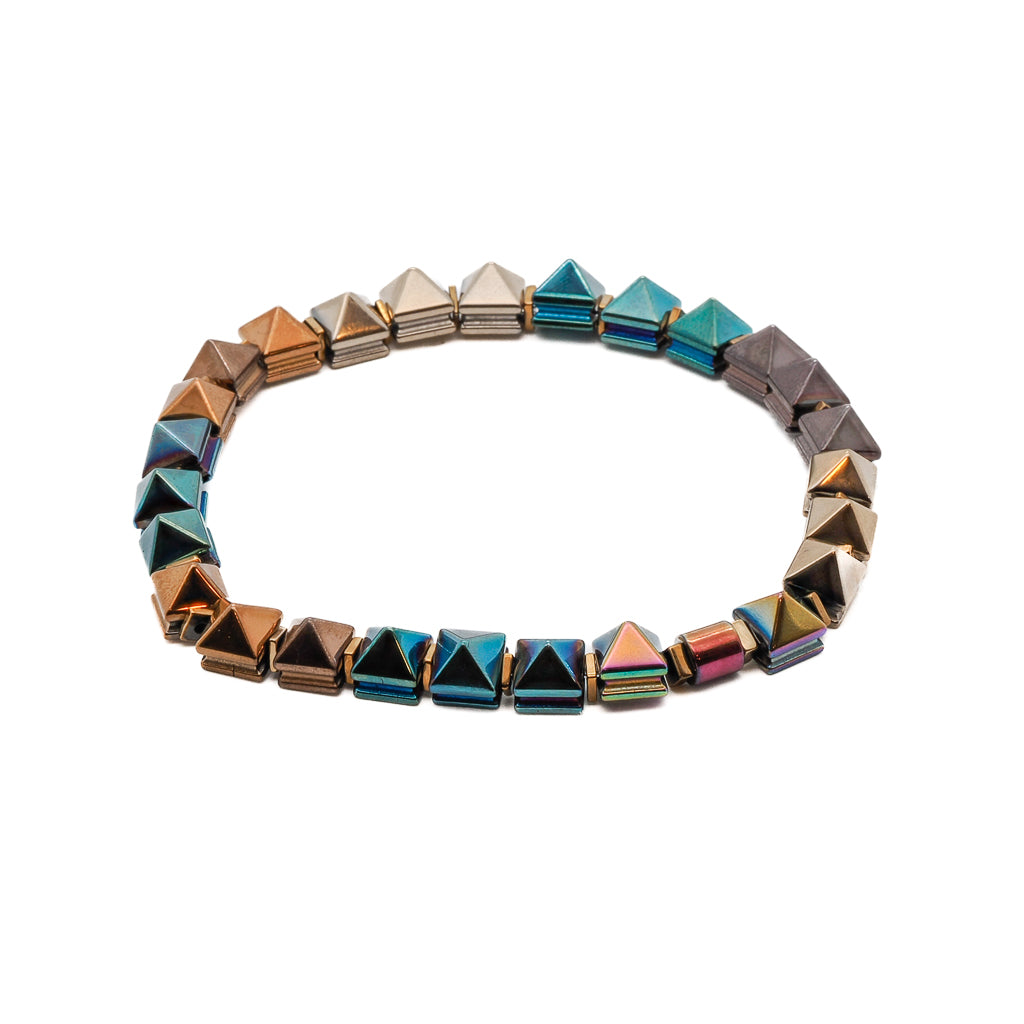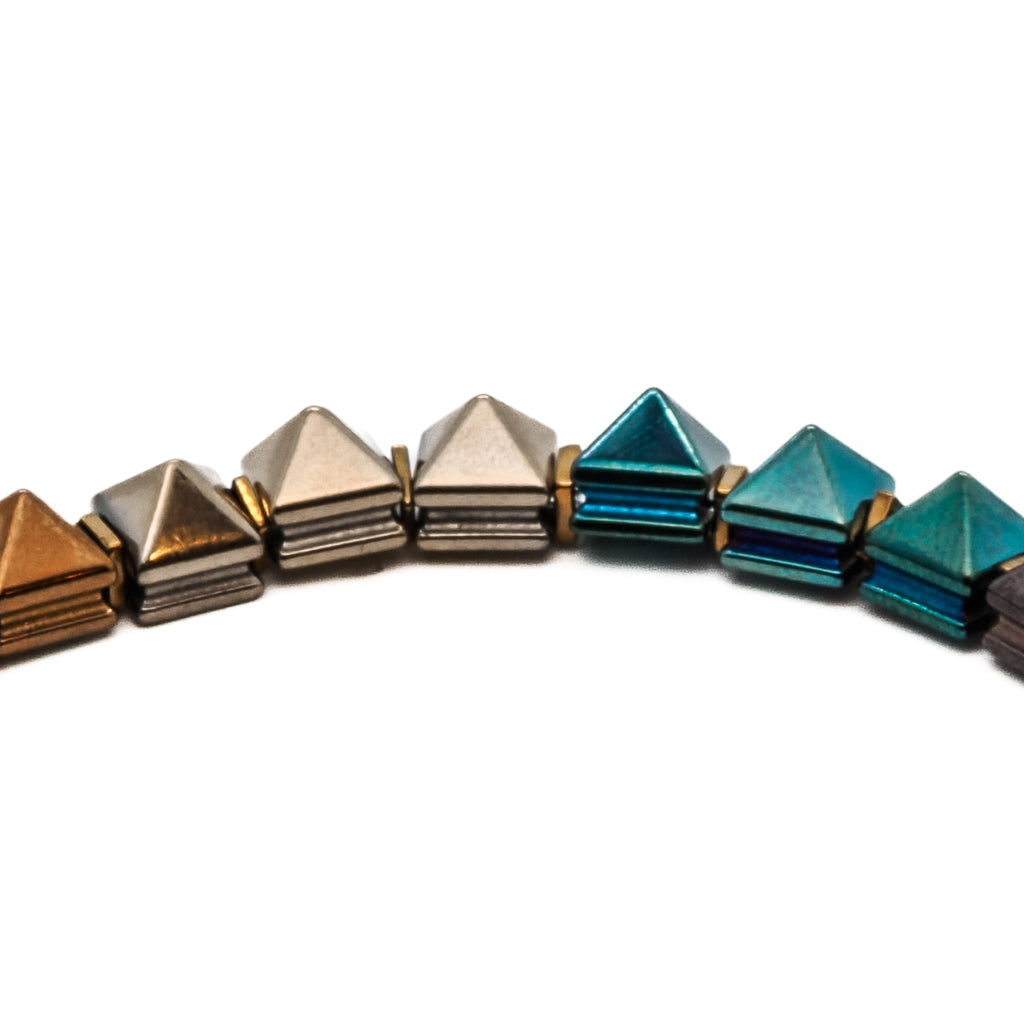 The Fancy Ankle Bracelet is handmade and unique. I combined colorful hematite stones for a striking look and for their powerful grounding and protective abilities in this elegant piece. 
Hematite is a powerful, grounding stone. This powerful stone has strong protective properties and was even used to make war paint by Native Americans thanks to its protection powers. It resonates with the root chakra, and gives the wearer clarity and stability of mind. It also keeps toxic emotions at bay and brings grounding energies. If you need a boost in confidence, hematite is a powerful crystal ally for you to have.
I personally hand craft each piece, making them one of a kind and meaningful...Each piece is unique like we all are..
Details;
Colorful Hematite Stone Beads
Silver Hematite stone spacers
Anklet Bracelet size 9'' to 9.5''" on high quality stretchy jewelry cord.

Contact me if you need any adjustments.
Handmade in USA
Every Ebru Jewelry purchase will arrive wrapped in a gift box
Share