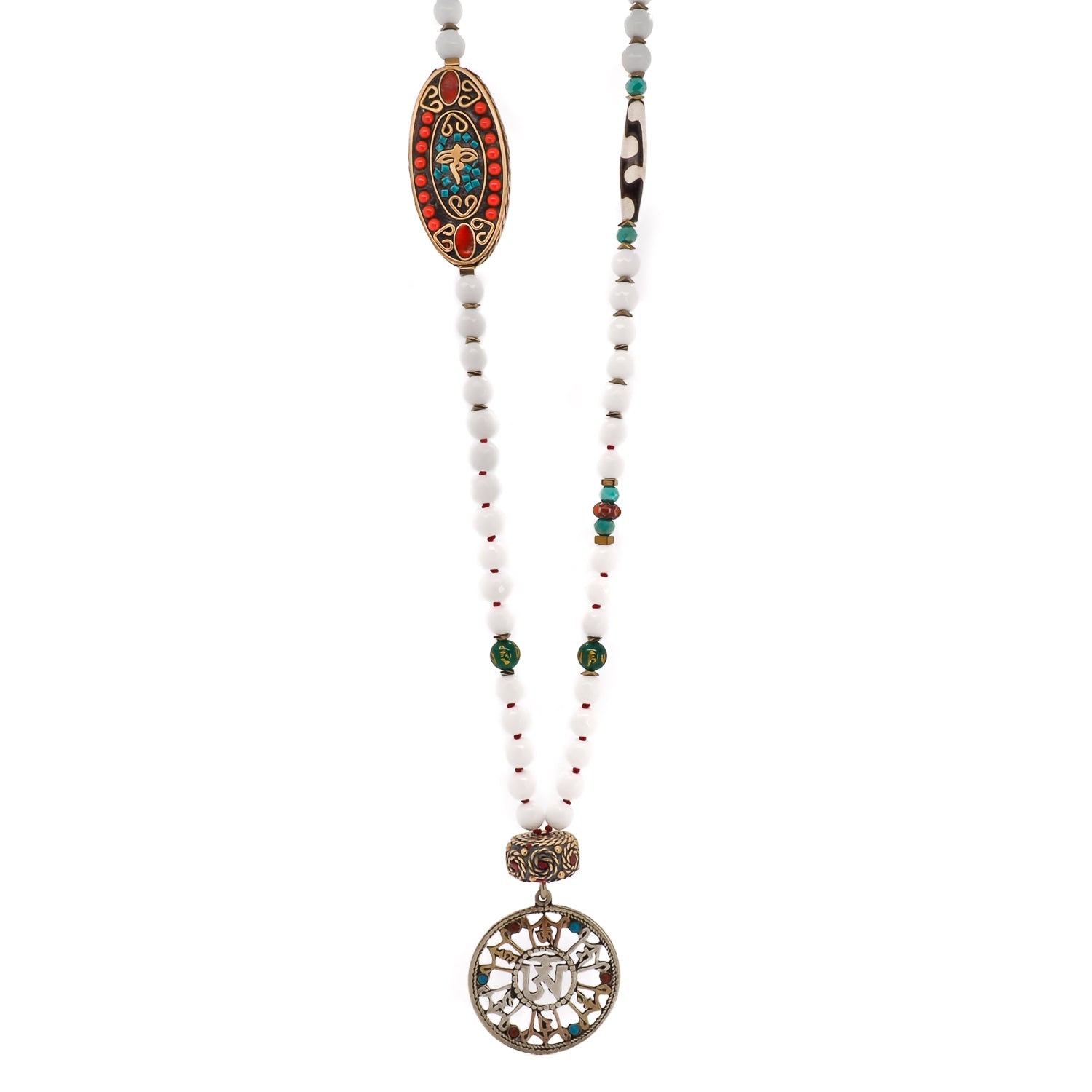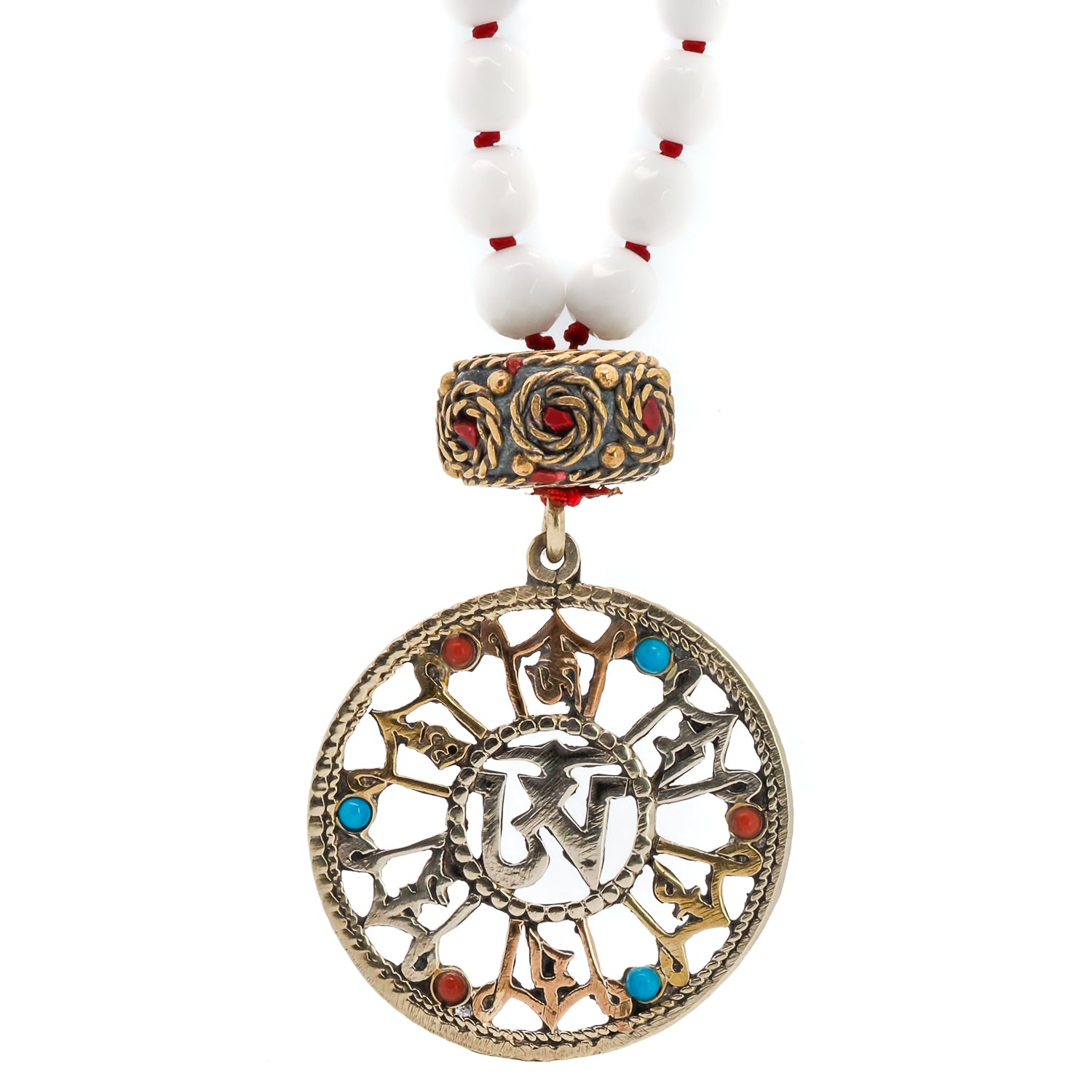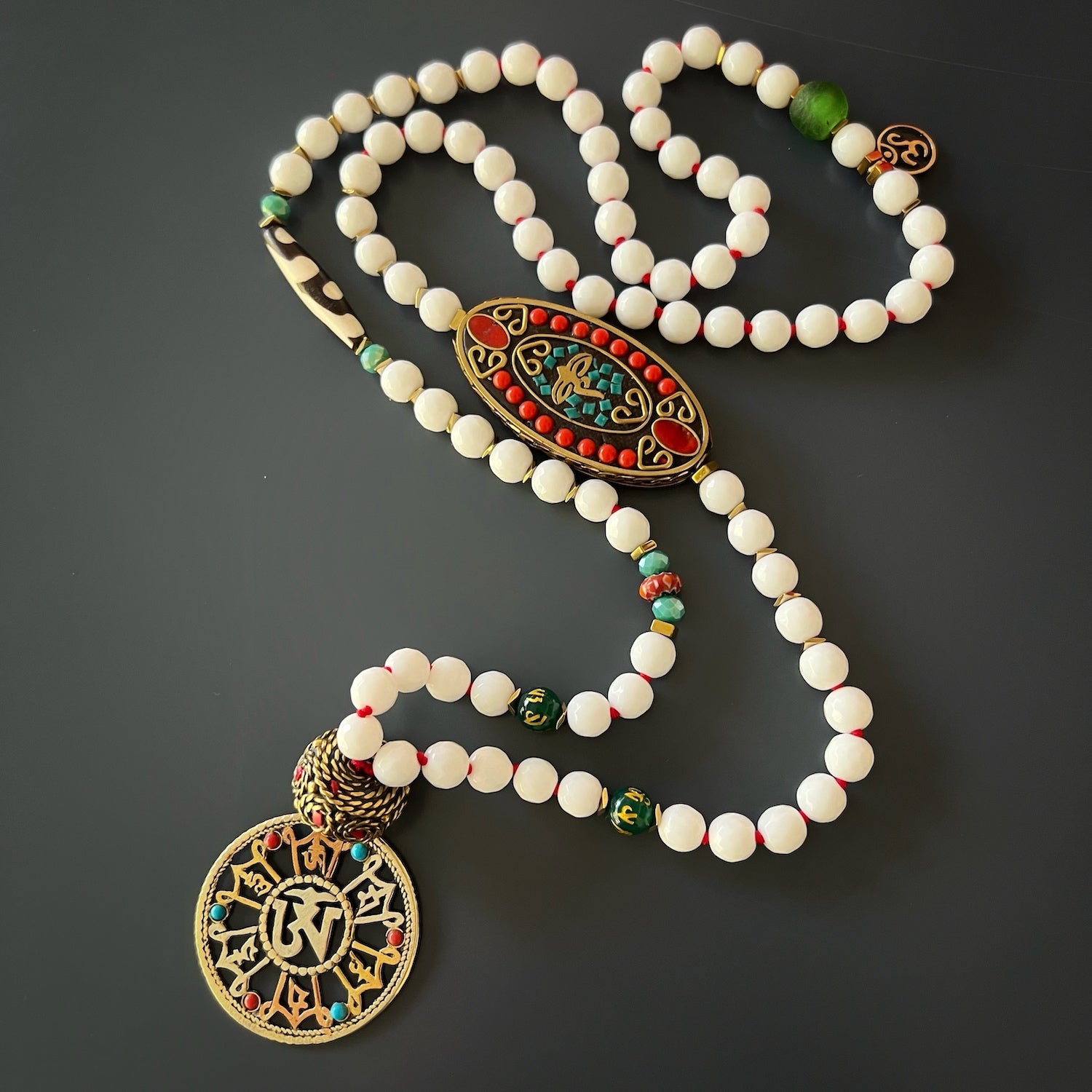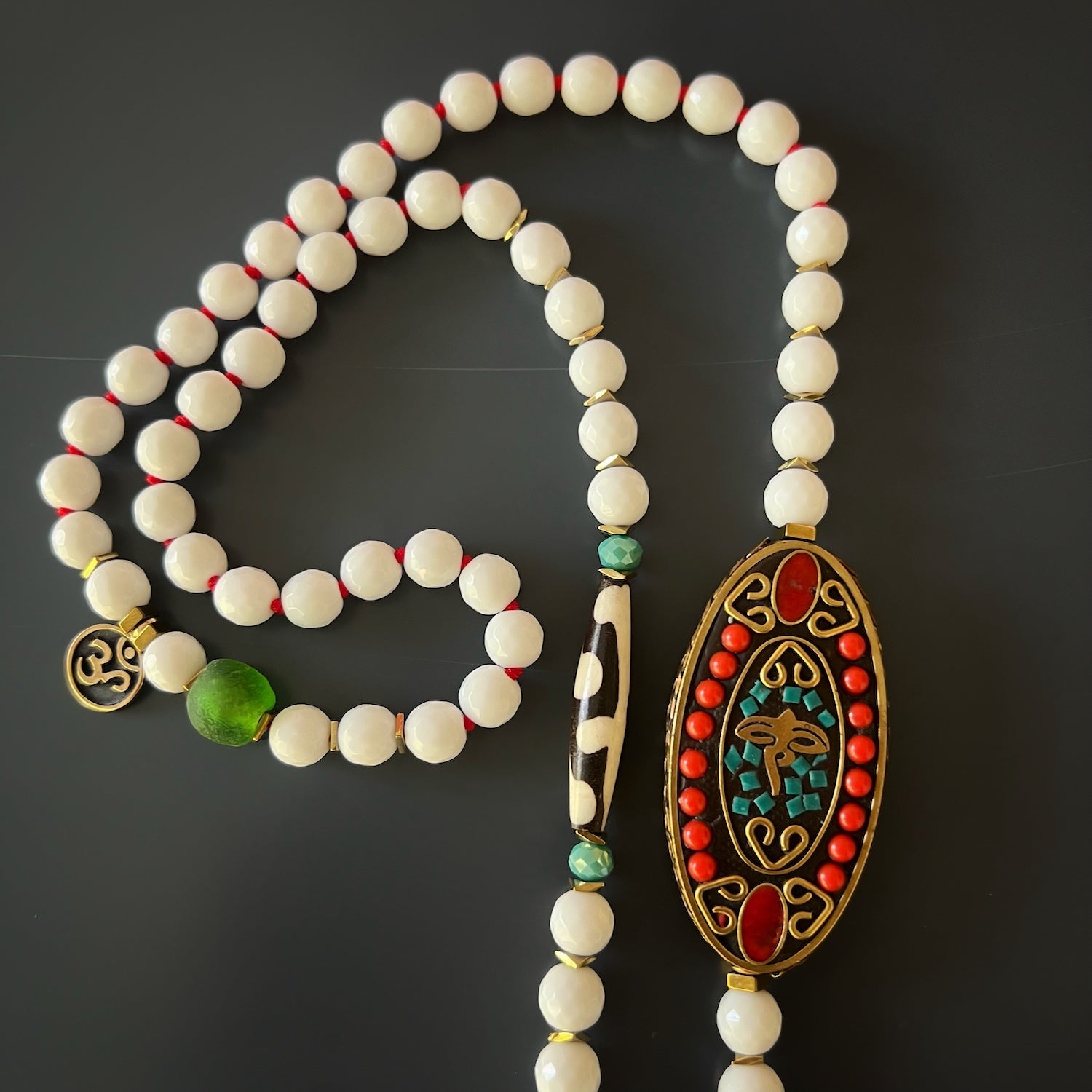 Eye Of The Buddha Talisman Beaded Necklace
Eye Of The Buddha Talisman Beaded Necklace includes the most important mantra in Buddhism to help people focus on the concept of love and feel similar positive emotions in their hearts. This handmade necklace....
The Buddha Eye means the all seeing wisdom of the Buddha.
The Om Mani Padme Beaded Hum is a deeply meaningful mantra. Om, is a sacred sound that is said to be the sound of the universe itself. It connects all living beings directly to the universe. Mani, meaning jewel, symbolizes the intention to become enlightened, and achieve true compassion and love. Padme, meaning lotus, symbolizes wisdom, especially the wisdom of realizing and embracing impermanence. Hum, symbolizes purity and indivisibility, and represents the spirit of enlightenment. This mantra is seen as a condensed form of all Buddhist teachings.
I personally hand craft each piece, making them one of a kind and meaningful...Each piece is unique like we all are..
Details;
8mm white Jade stone beads
Gold color hematite stone spacers
Nepal tube beads
Nepal handmade large tube with turquoise and coral stone and Buddha Eye
Nepal mantra beads
Bronze Om charm
Tibetan large bead with coral stone inlay
Nepal silver and gold plated Om Mani Padme Hum pendant with turquoise and coral stone
Necklace length 38" Pendant Length 1.5''
Handmade in USA.
Every Ebru Jewelry purchase will arrive wrapped in a gift box
Share