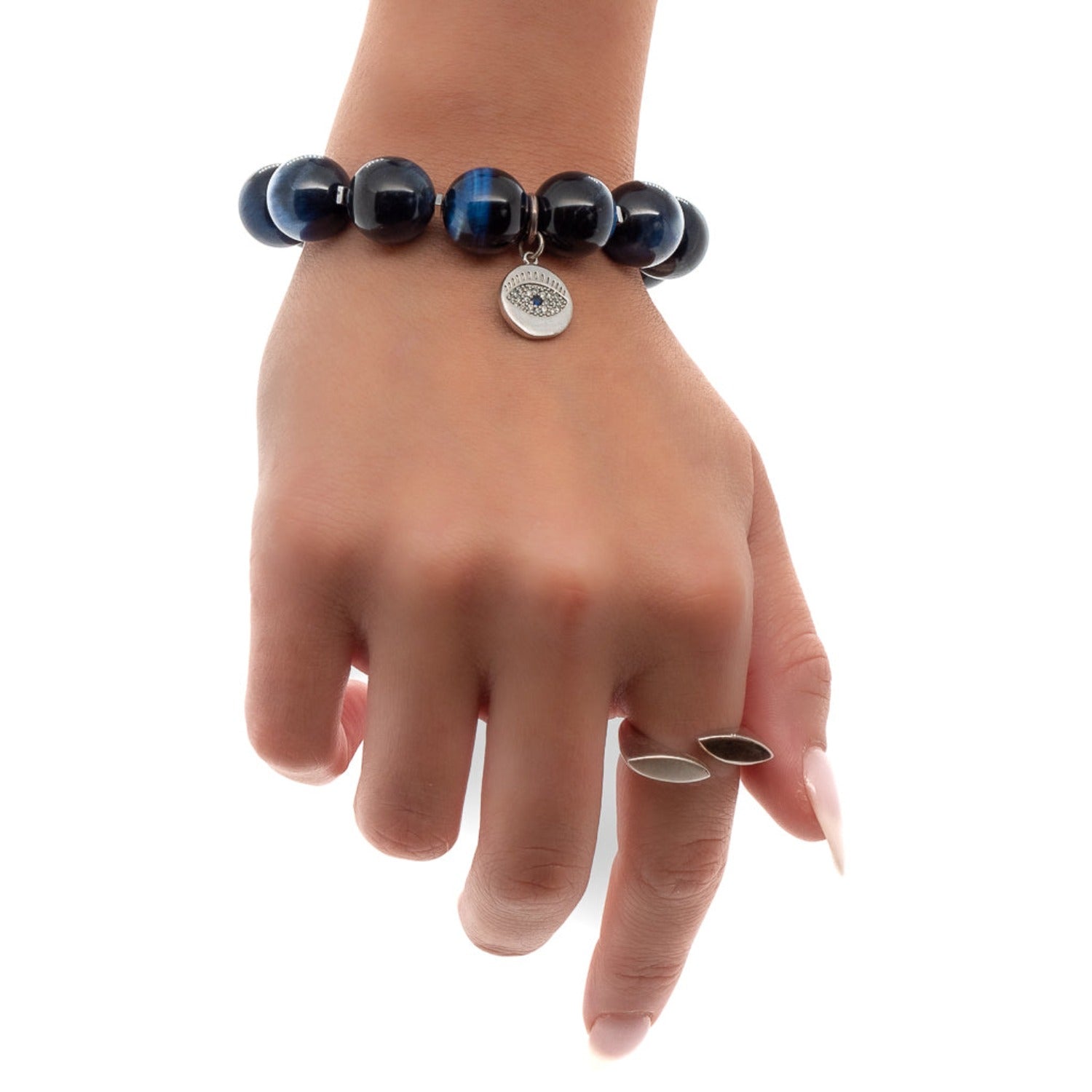 The Power Of Eye Bracelet is a stunning and bold piece of handmade jewelry that emanates strength, protection, and style. Designed to make a statement, this unique bracelet features 12mm Blue Tiger's Eye stone beads, a blue Swarovski crystal accent bead, and a sterling silver evil eye charm adorned with a zircon.
Blue Tiger's Eye is a stone of courage, integrity, and empowerment, symbolizing inner strength and confidence. It serves as a constant reminder to embrace your personal power and overcome challenges.
A focal point of the Power Of Eye Bracelet is the sterling silver evil eye charm adorned with a zircon. The evil eye is a powerful symbol of protection against negative energies and ill intentions.
This beautiful chunky bracelet is a statement piece that exudes confidence and style. It is a bold and elegant accessory that embraces the wearer's strength and invites positivity into their life.
I personally hand craft each piece, making them one of a kind and meaningful...Each piece is unique like we all are..
Details;
12 mm Blue Tiger's Eye Stone Beads
Silver color hematite stone spacers
Blue Swarovski crystal accent bead
Sterling Silver Evil Eye charm with zircon 
Bracelet size 6.5" on stretchy high quality jewelry cord.
Contact me if you need any adjustments
Handmade in USA.
Every Ebru Jewelry purchase will arrive wrapped in a gift box
Share