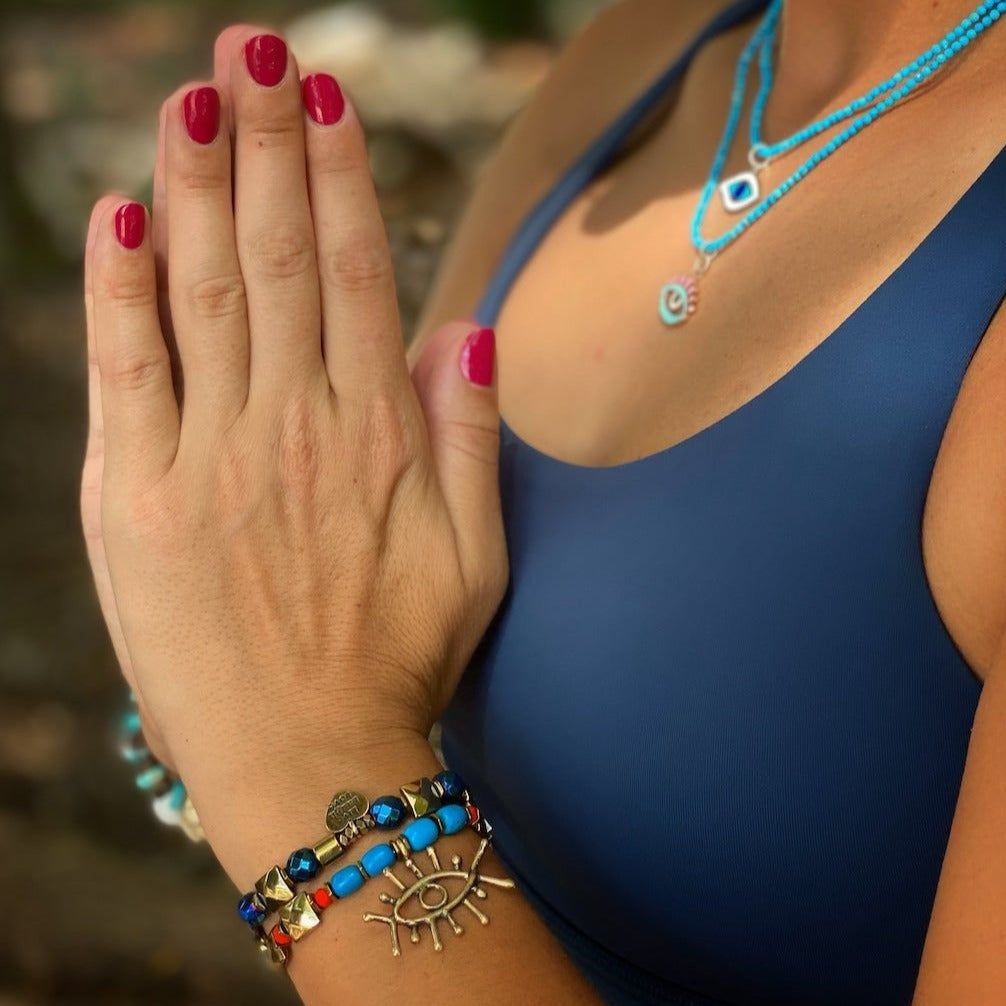 Evil Eye Dream Turquoise Beaded Bracelet
Evil Eye Dream Turquoise Beaded Bracelet with turquoise beads, a unique bronze evil eye charm, and a dream charm is a type of handmade jewelry that combines elements of protection, luck, and positive energy. The evil eye is a traditional symbol in many cultures, believed to ward off negative energy and protect the wearer from jealousy and harm. The turquoise beads are thought to bring good luck and success, as well as promoting peace and self-expression.
The dream charm on the handmade bracelet is intended to symbolize hope, inspiration, and the manifestation of one's desires and aspirations. The combination of these elements in the bracelet creates a piece of jewelry that is meant to inspire positivity, protect the wearer, and help them to pursue their dreams.
I personally hand craft each piece, making them one of a kind and meaningful...Each piece is unique like we all are..
Details;
6mm Turquoise beads

Gold plated bronze evil eye charm
Faceted 5mm gold hematite stones
Hematite stone spacers
Gold Plated bronze dream symbol charm
Tiny orange color crystal  beads
Bronze symbol bead evil eye,hamsa and elephant
Bracelet size 6.5" on high quality stretchy jewelry cord.

Contact me if you need any adjustments
Handmade in USA
Every Ebru Jewelry purchase will arrive wrapped in a gift box
Share