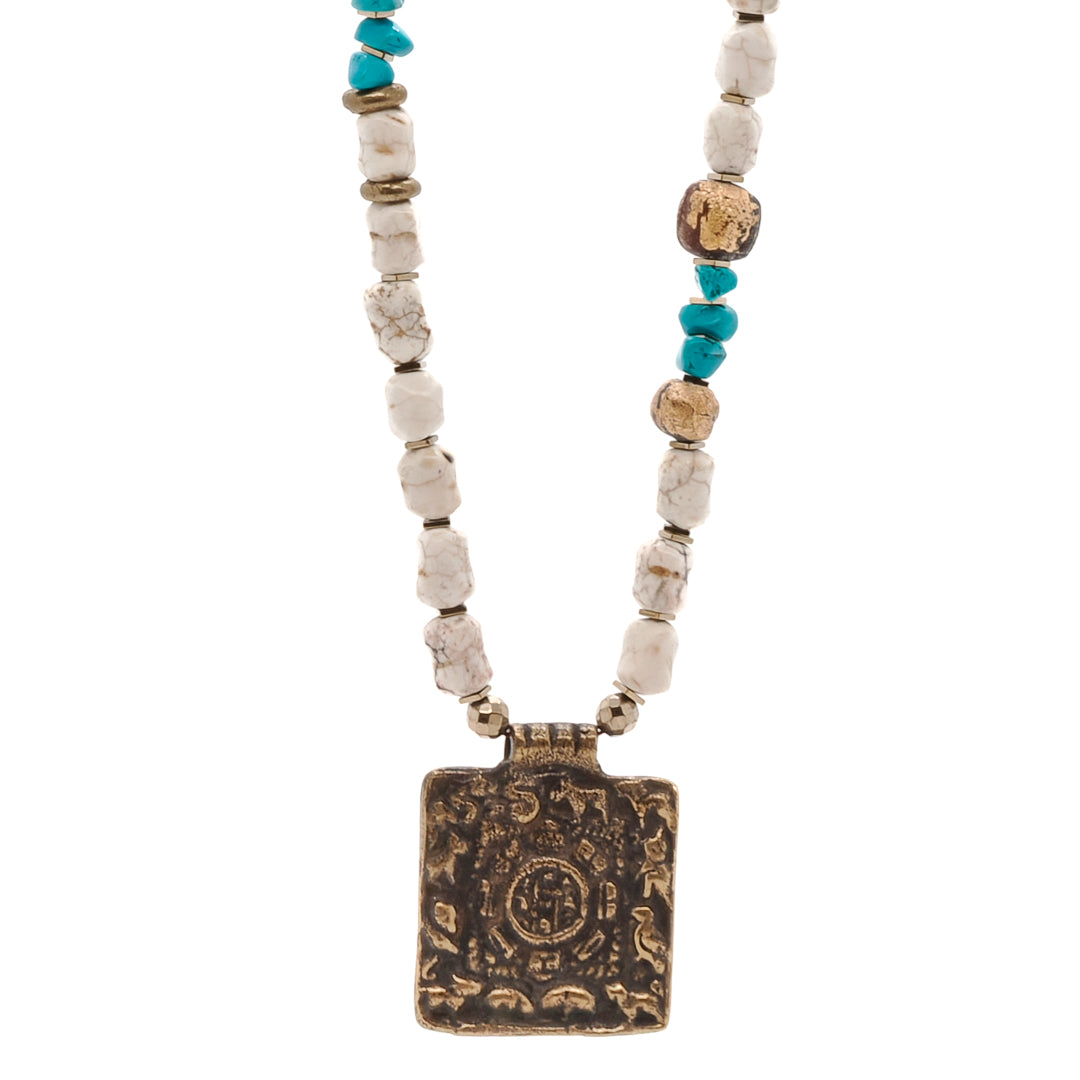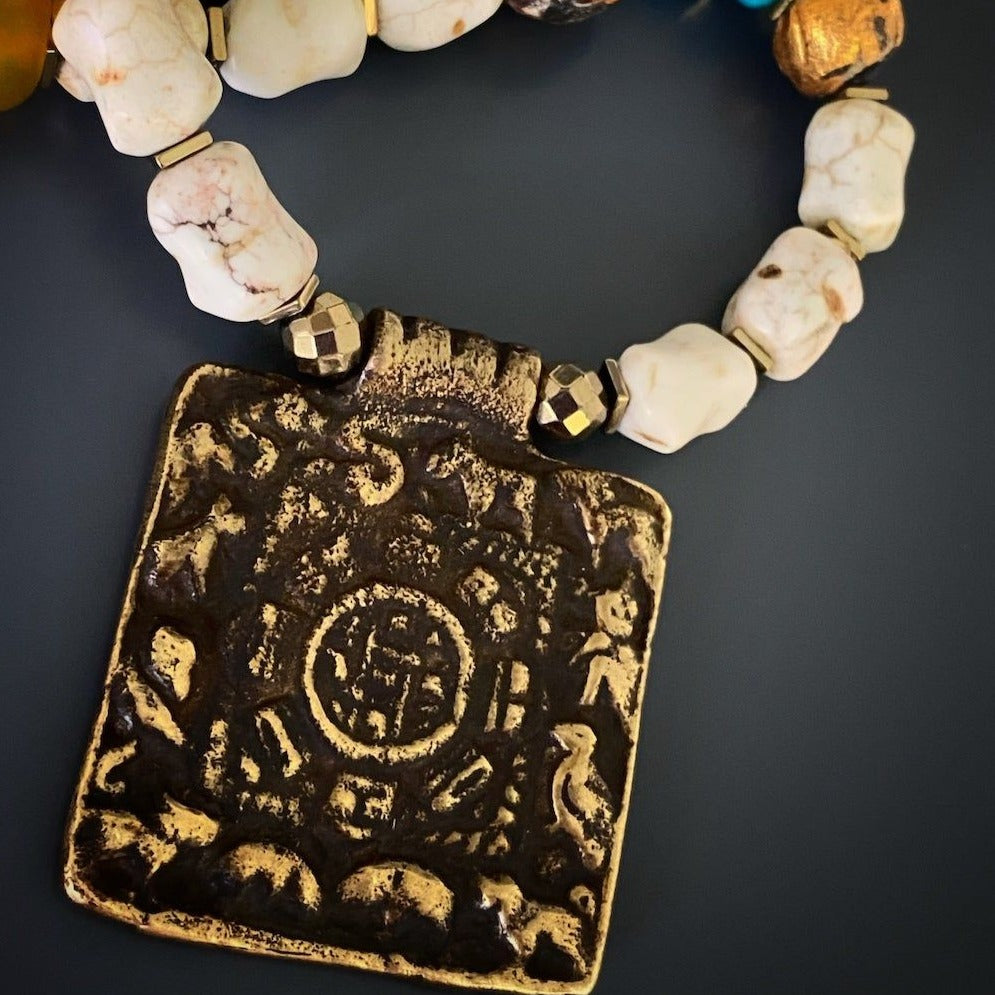 Ethnic Nepal Om Necklace is a beautiful expression of Nepal's rich cultural heritage and spiritual traditions. Its intricate design and meaningful symbolism make it a unique and treasured piece of jewelry. Whether worn for a special occasion or as a daily accessory, the Ethnic Nepal Om Necklace is sure to make a statement and inspire a sense of peace and mindfulness.
The Ethnic Nepal Om Necklace is a stunning piece of handmade jewelry that showcases the rich cultural heritage of Nepal. The necklace features a combination of traditional Nepal meditation and bone beads, vibrant turquoise beads, natural wood beads and colorful African glass beads. Each bead is carefully handcrafted and strung together to create a unique and eye-catching design.
The centerpiece of the necklace is a handmade Nepal unique Om Mantra Pendant, which is adorned with intricate designs and patterns. The Om Mantra is a sacred symbol in Hinduism, Buddhism, and Jainism, representing the sound of the universe and the essence of consciousness.
I personally hand craft each piece, making them one of a kind and meaningful...Each piece is unique like we all are..
Details;
8mm brown natural wood beads
Brown and gold color 11mm natural wood beads from Nepal
Colorful handmade African beads
Flat natural wood beads
Gold color hematite spacers
White color Nepal beads
Green color African glass beads
Nugget Turquoise stone beads
Brass square Om Mantra handmade pendant from Nepal
Necklace length 34" with pendant
Pendant height 1.5'' width 1.5''
Handmade in USA
Every Ebru Jewelry purchase will arrive wrapped in a gift box
Share