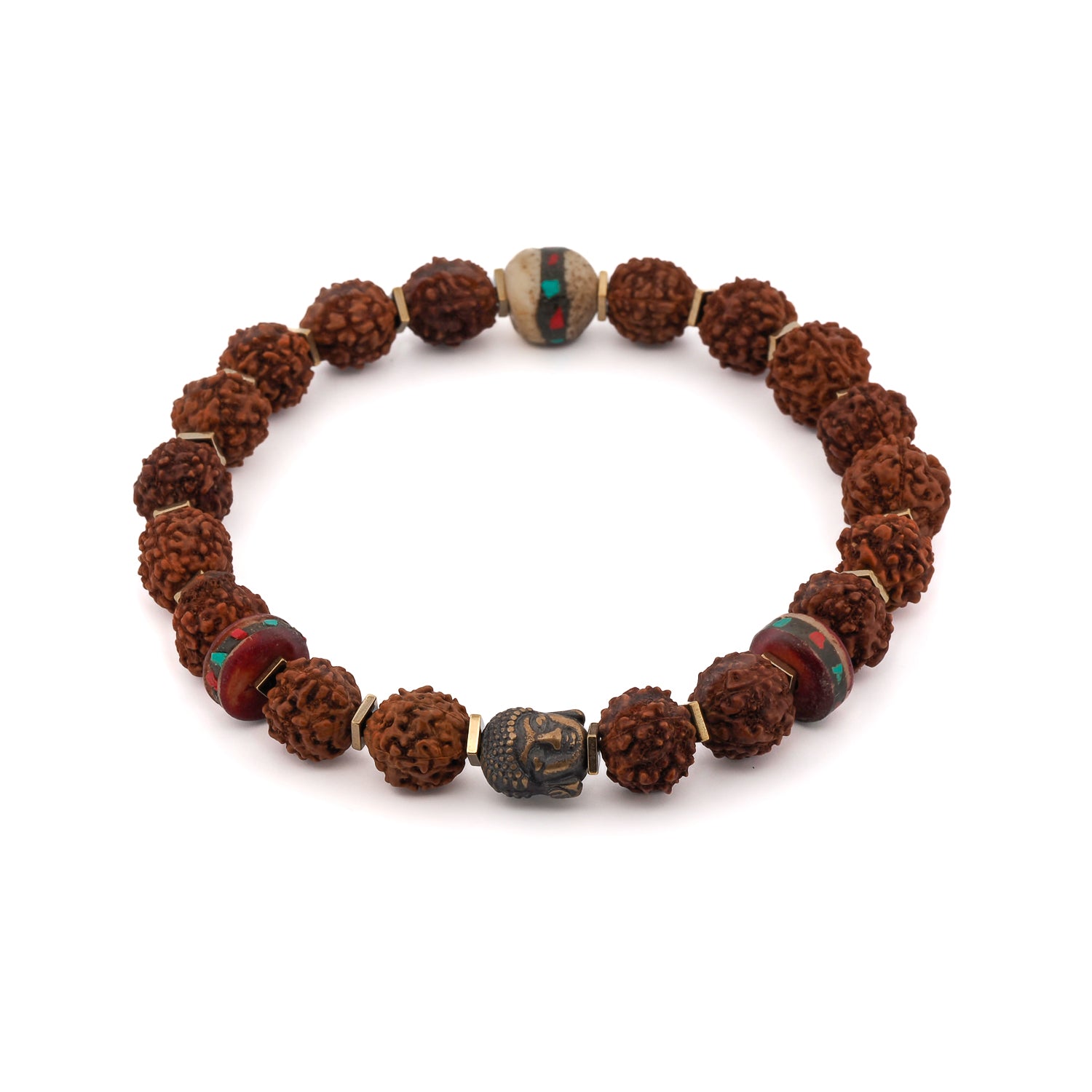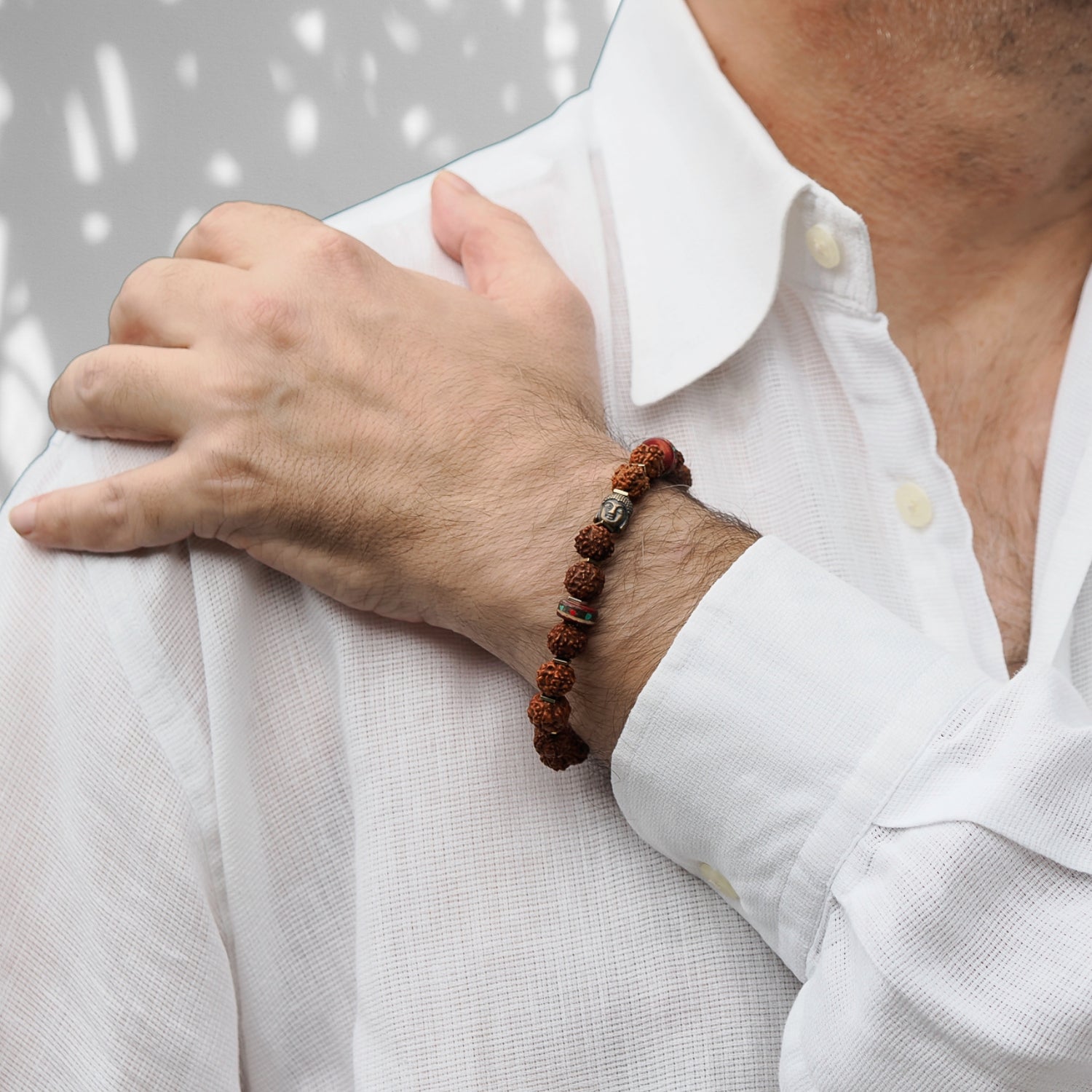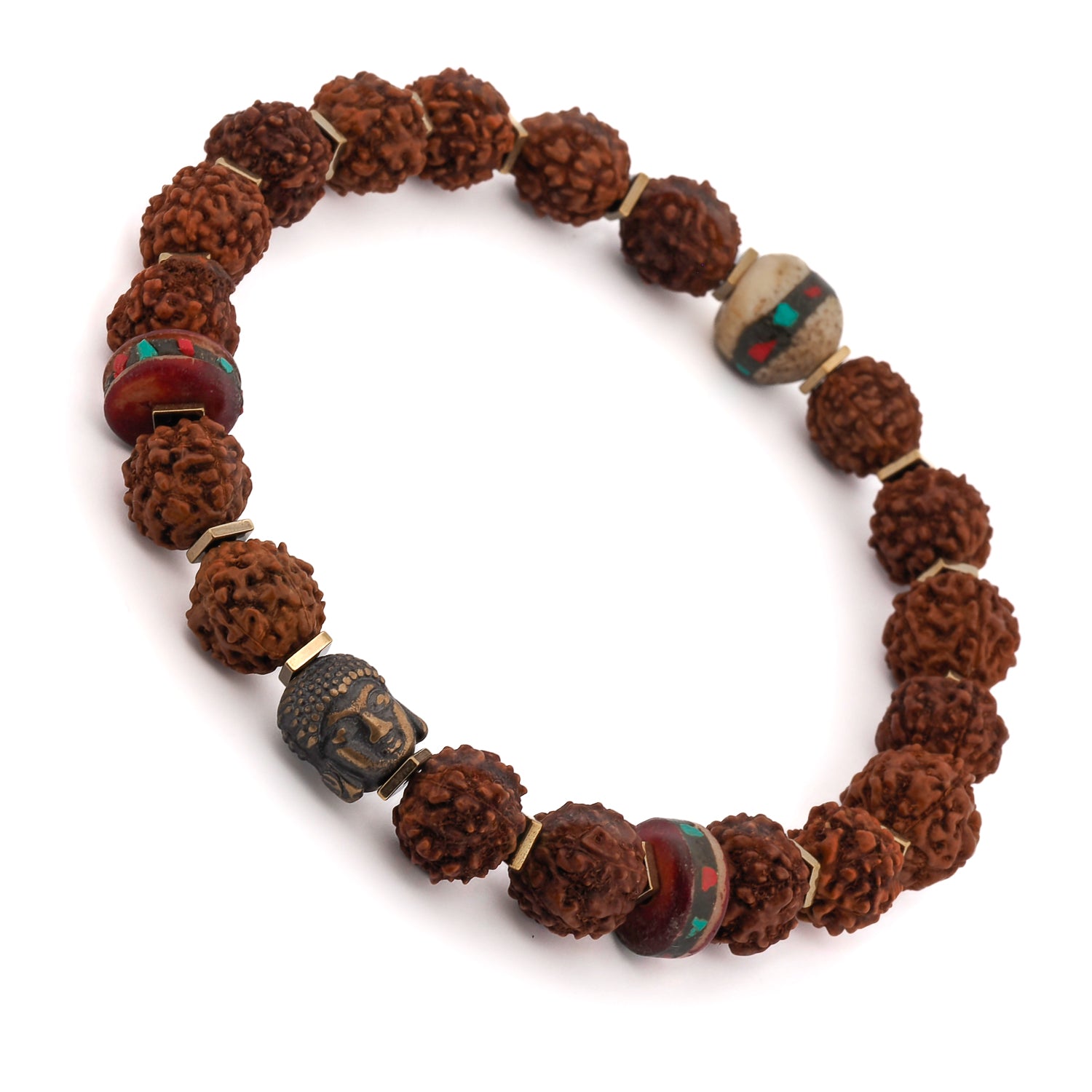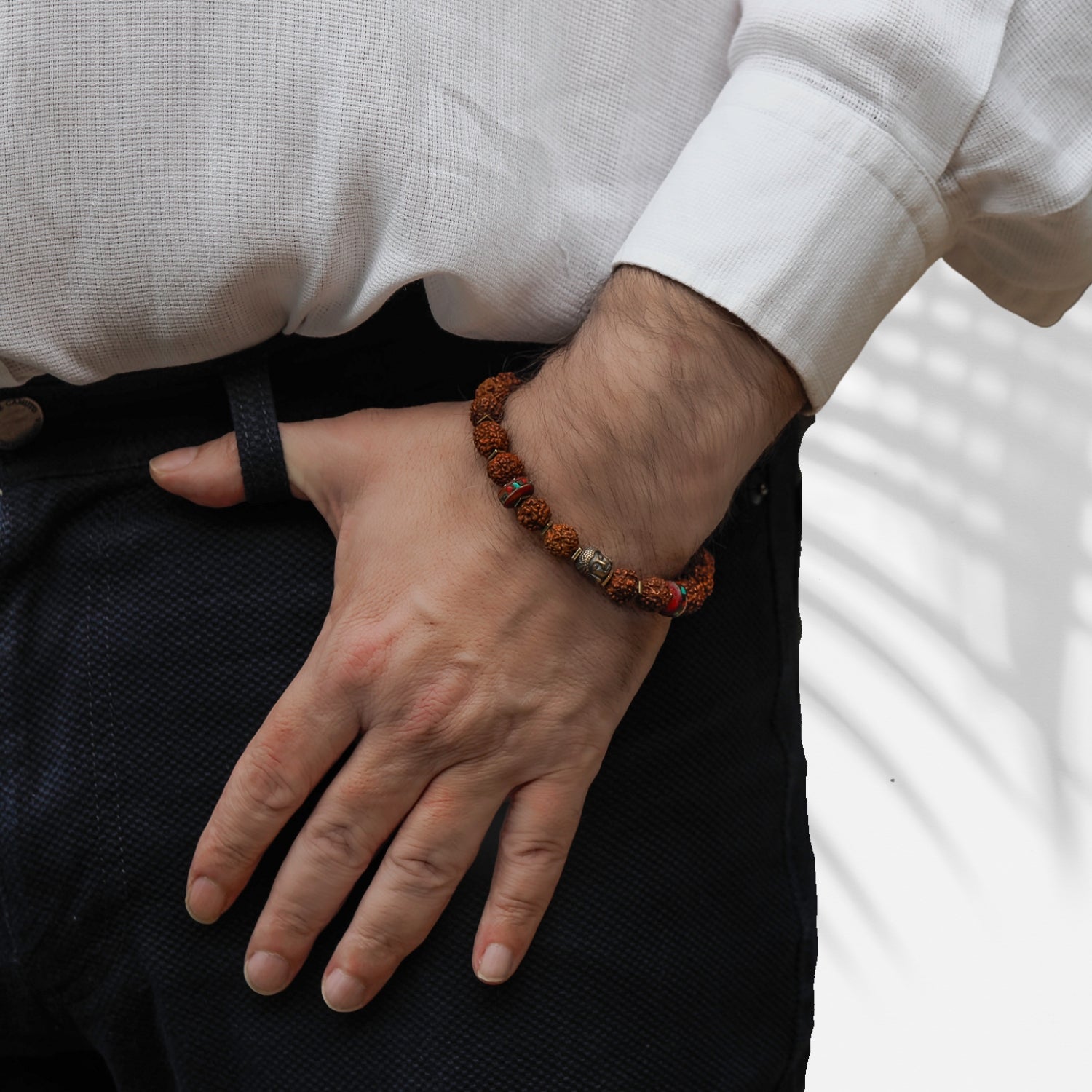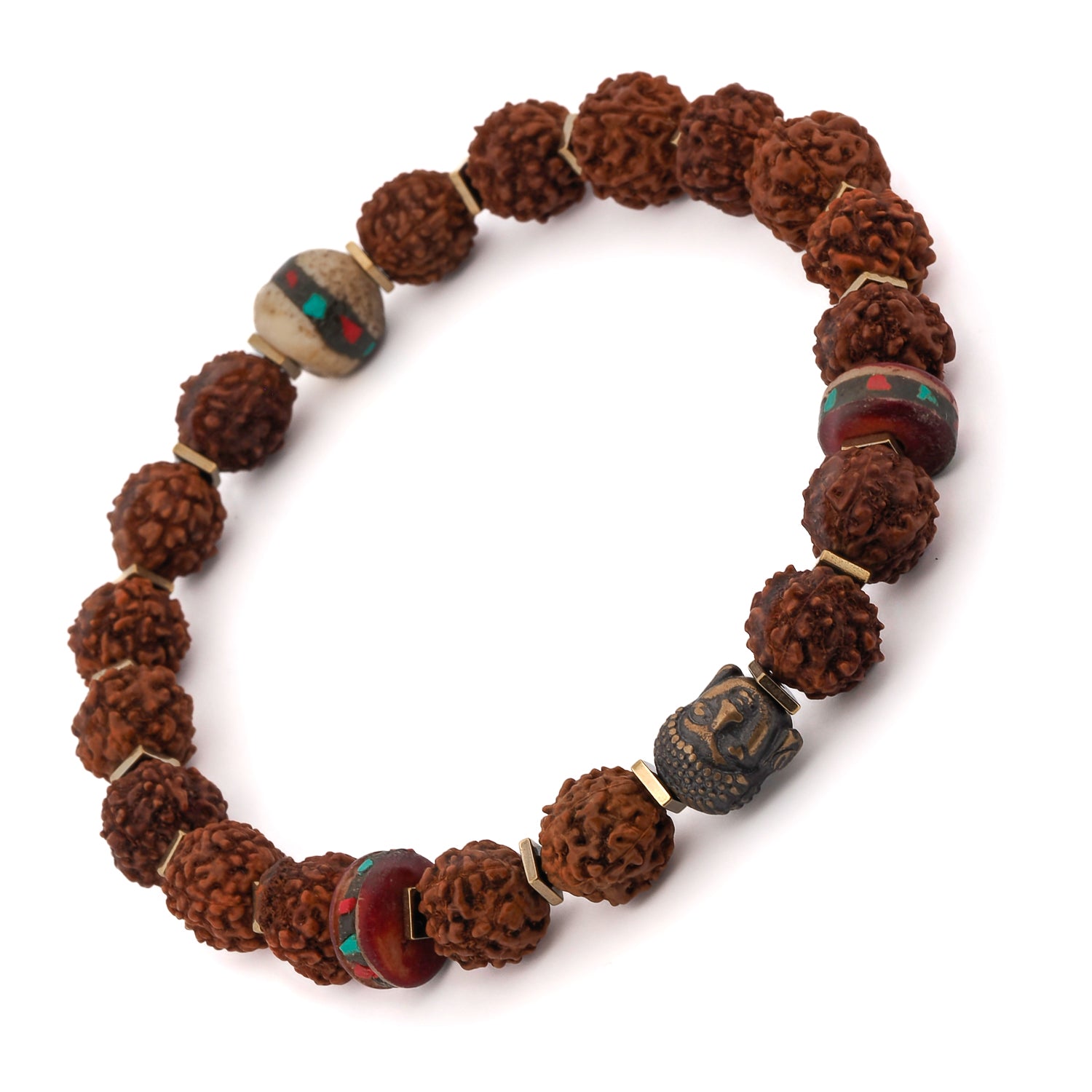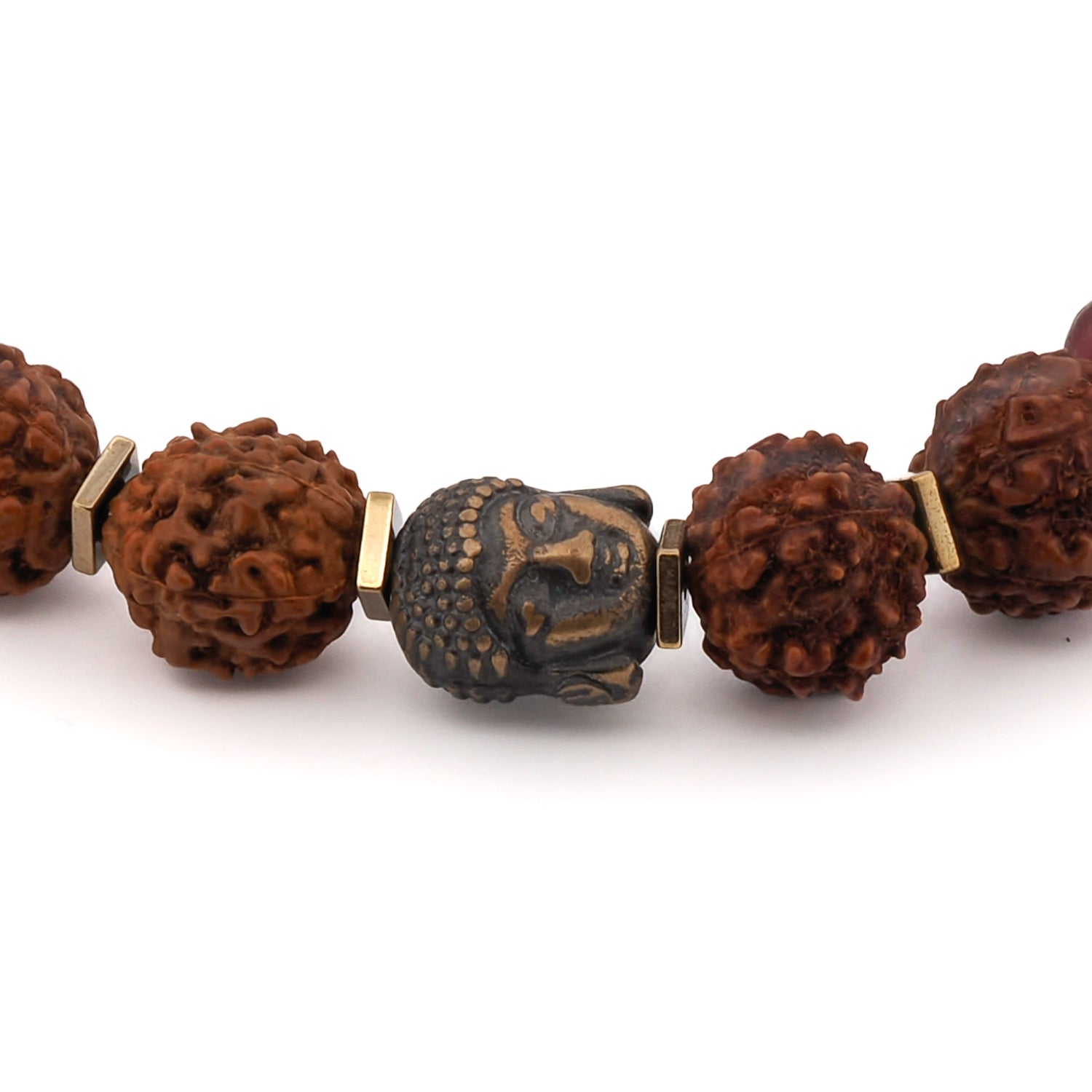 Energy Stone Tibet Rudraksha Buddha Beaded Bracelet
Energy Stone Tibet Rudraksha Buddha Beaded Bracelet
is a spiritual companion that aligns with the energies of meditation and yoga.
The Tibet Rudraksha seed beads, known for their sacred properties and meditative benefits, create a tactile and grounding experience. Each bead represents a connection to nature, fostering a sense of inner peace and tranquility during meditation and daily wear.
Embrace the meditative energy of Tibet Rudraksha seeds and the serenity of the bronze Buddha bead with this beaded bracelet. Let it be a reflection of your spiritual journey and a reminder to stay grounded, mindful, and connected to the energies that surround you.
 I personally hand craft each piece, making them one of a kind and meaningful...Each piece is unique like we all are..
Details;
8mm Rudraksha Seed Beads
Gold. hematite stone spacers
Bronze Buddha bead
Bracelet size 7.5" on stretchy high quality jewelry cord.
Contact me if you need any adjustments

Handmade in USA
Every Ebru Jewelry purchase will arrive wrapped in a gift box
Share