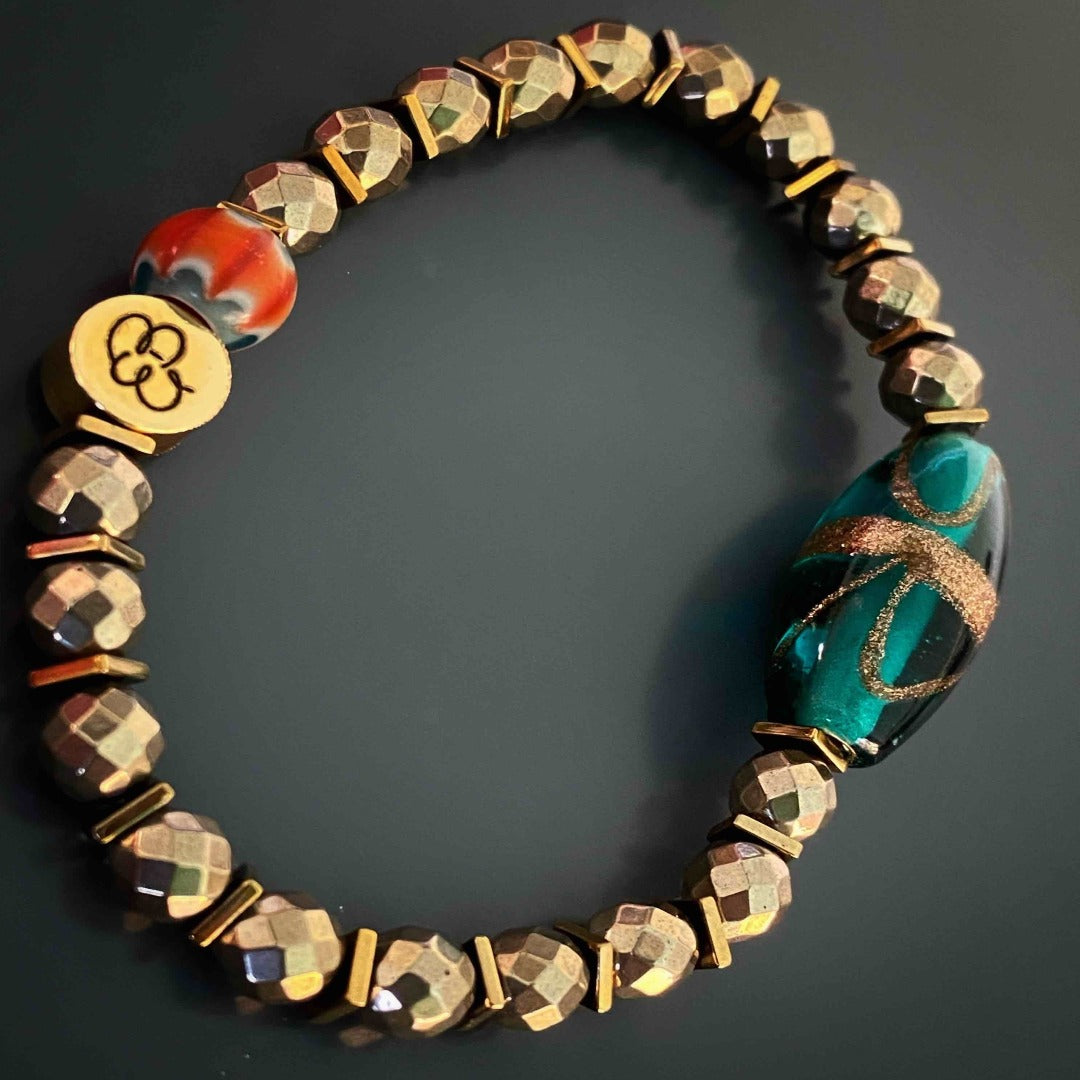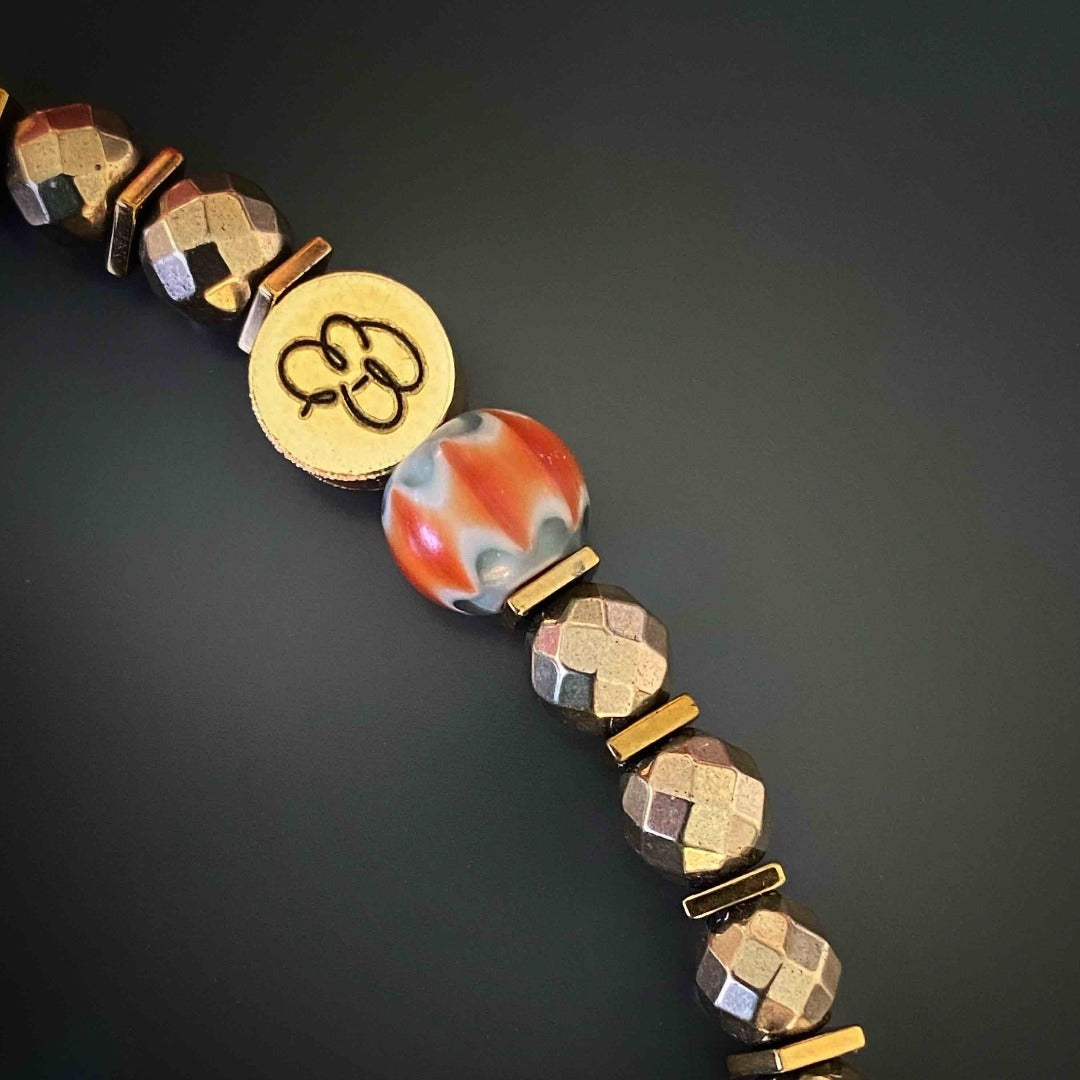 The Elegant Bracelet is a simple, stylish and dainty handmade bracelet that's perfect both for wearing on its own and combining with other bracelets. If you're looking to have the protective energy of the hematite stone and enjoy simple designs this bracelet is perfect for you.
Hematite is a powerful, grounding stone. This powerful stone has strong protective properties and was even used to make war paint by Native Americans thanks to its protection powers. It resonates with the root chakra, and gives the wearer clarity and stability of mind. It also keeps toxic emotions at bay and brings grounding energies. If you need a boost in confidence, hematite is a powerful crystal ally for you to have.
I personally hand craft each piece, making them one of a kind and meaningful...Each piece is unique like we all are..
Details;
4mm faceted hematite stone beads

Gold color hematite stone spacers
5mm red and blue African bead
Handmade green and gold patterned large Nepal bead
Ebru Jewelry logo bead
Bracelet size 6 1/2"
Each bracelet is only one size as they are made to be one of a kind but I can adjust it for you if it's not suitable for your wrist.
Handmade in USA
Every Ebru Jewelry purchase will arrive wrapped in a gift box
Share