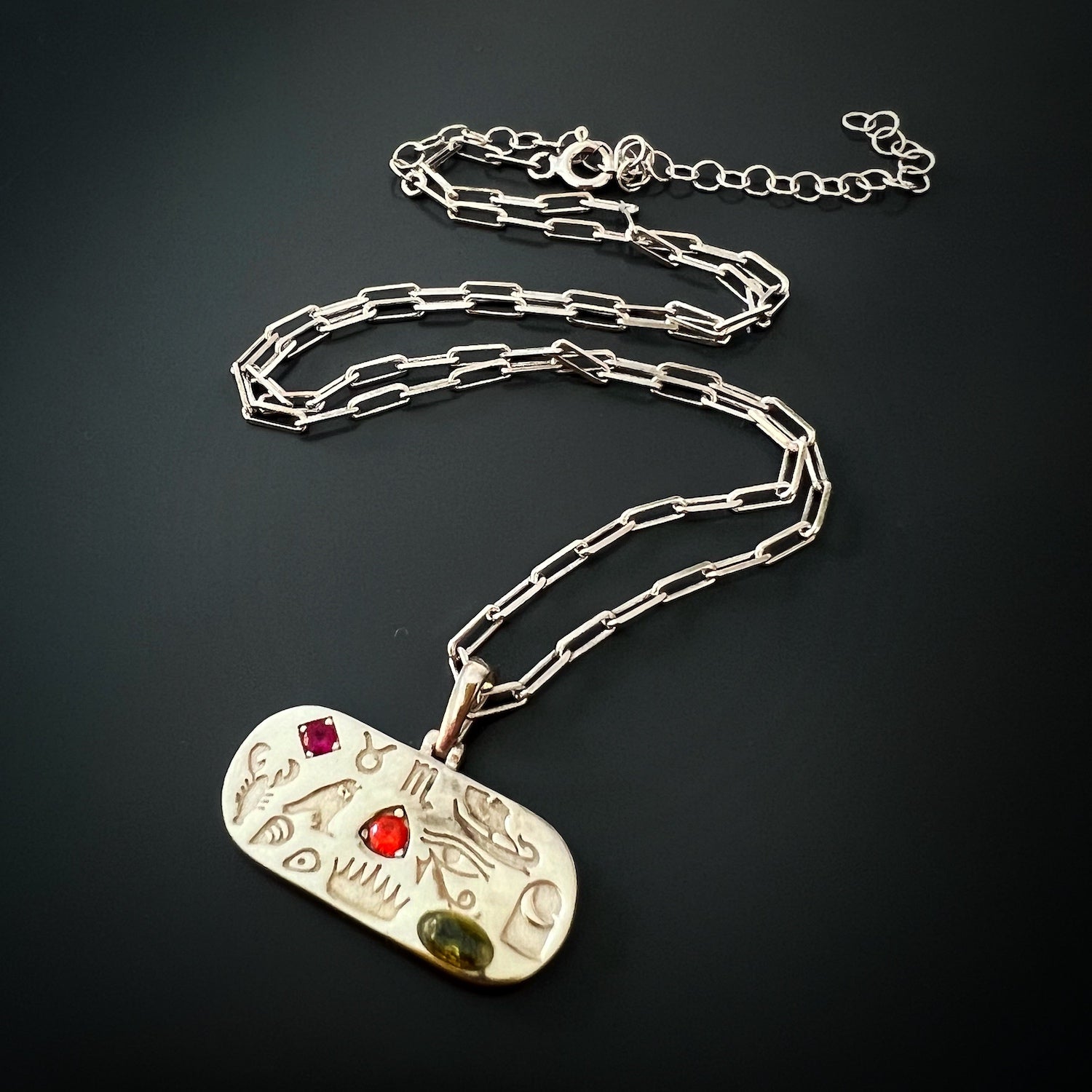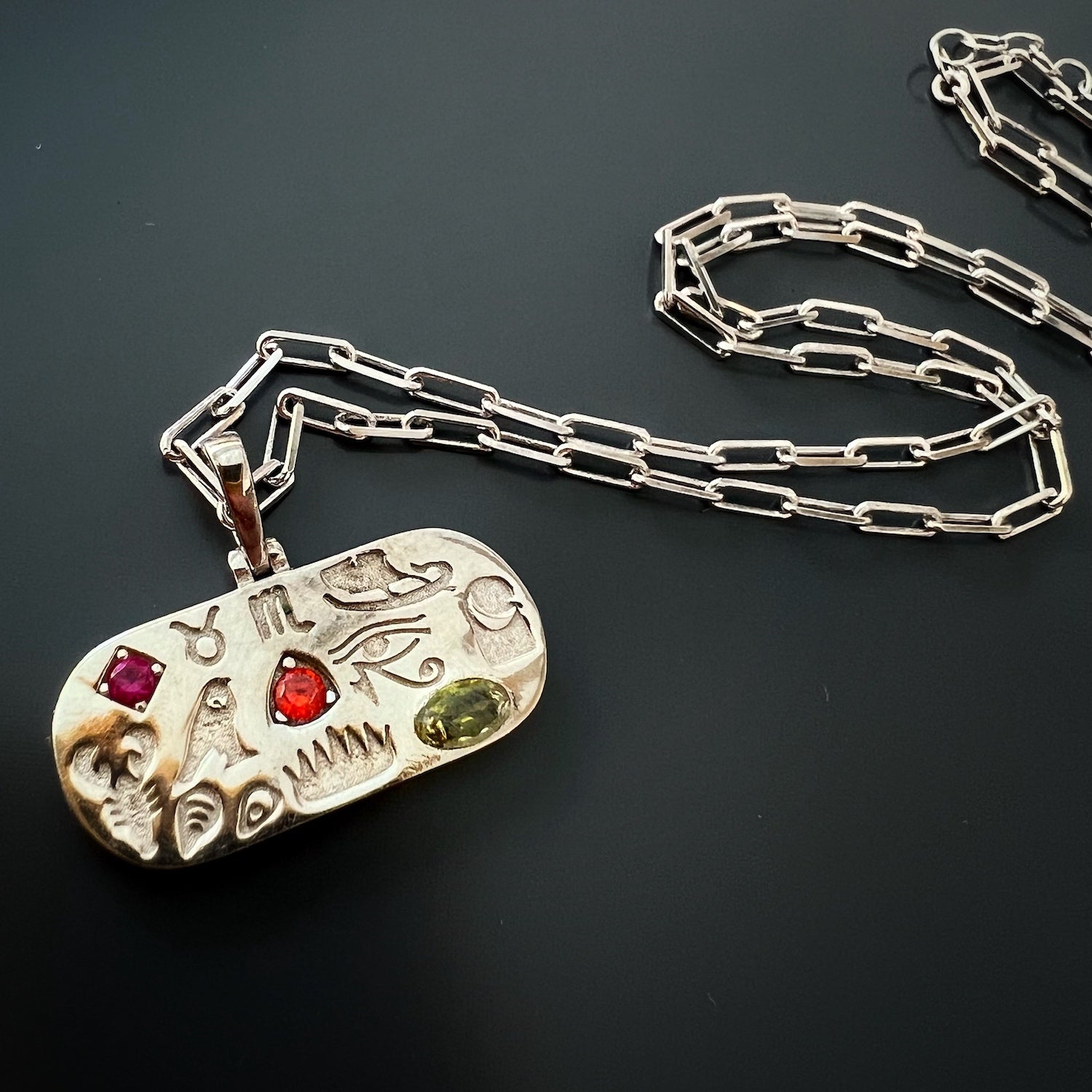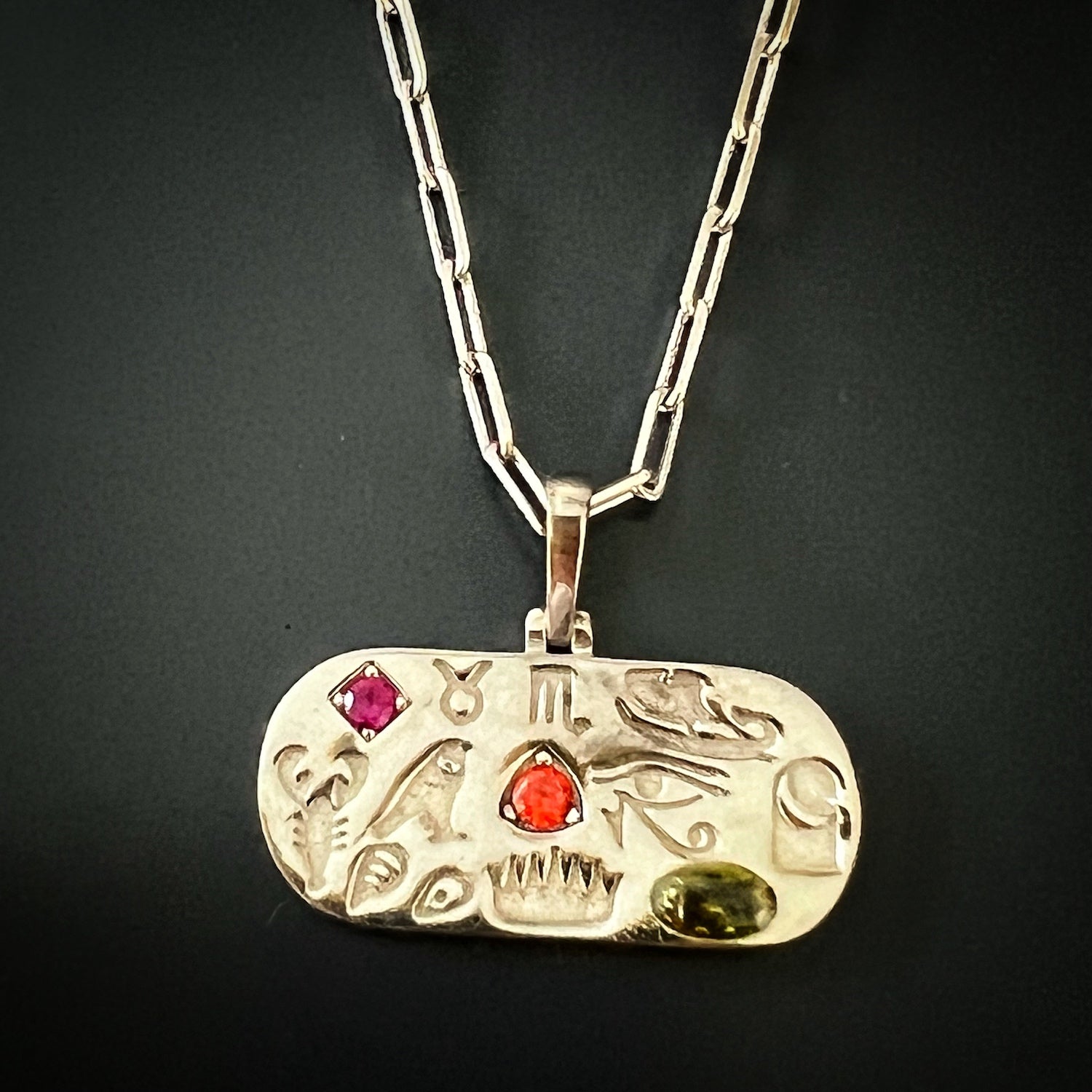 Egyptian Spiritual Symbols Silver Chain Necklace
This Egyptian Spiritual Symbols Silver Chain Necklace is a stunning and unique piece of jewelry that is perfect for those who appreciate the beauty and meaning of ancient symbols. The necklace features a sterling silver chain and a sterling silver pendant that is intricately designed with Egyptian symbols. These symbols have been used for centuries to represent various aspects of Egyptian culture, history, and spirituality.
The pendant is adorned with pink, orange, and green zircon stones, which add a pop of color and sparkle to the piece. The zircon stones are believed to enhance spiritual growth, promote self-confidence, and offer protection against negative energy. This makes the necklace not only a beautiful accessory but also a powerful symbol of spiritual growth and protection.
Details;
925 Sterling Silver
Zircon stones
Necklace length 15" and 3" extender
Pendant height 0.5''
Pendant width 1''
Handmade in USA
Every Ebru Jewelry purchase will arrive wrapped in a gift box
Share