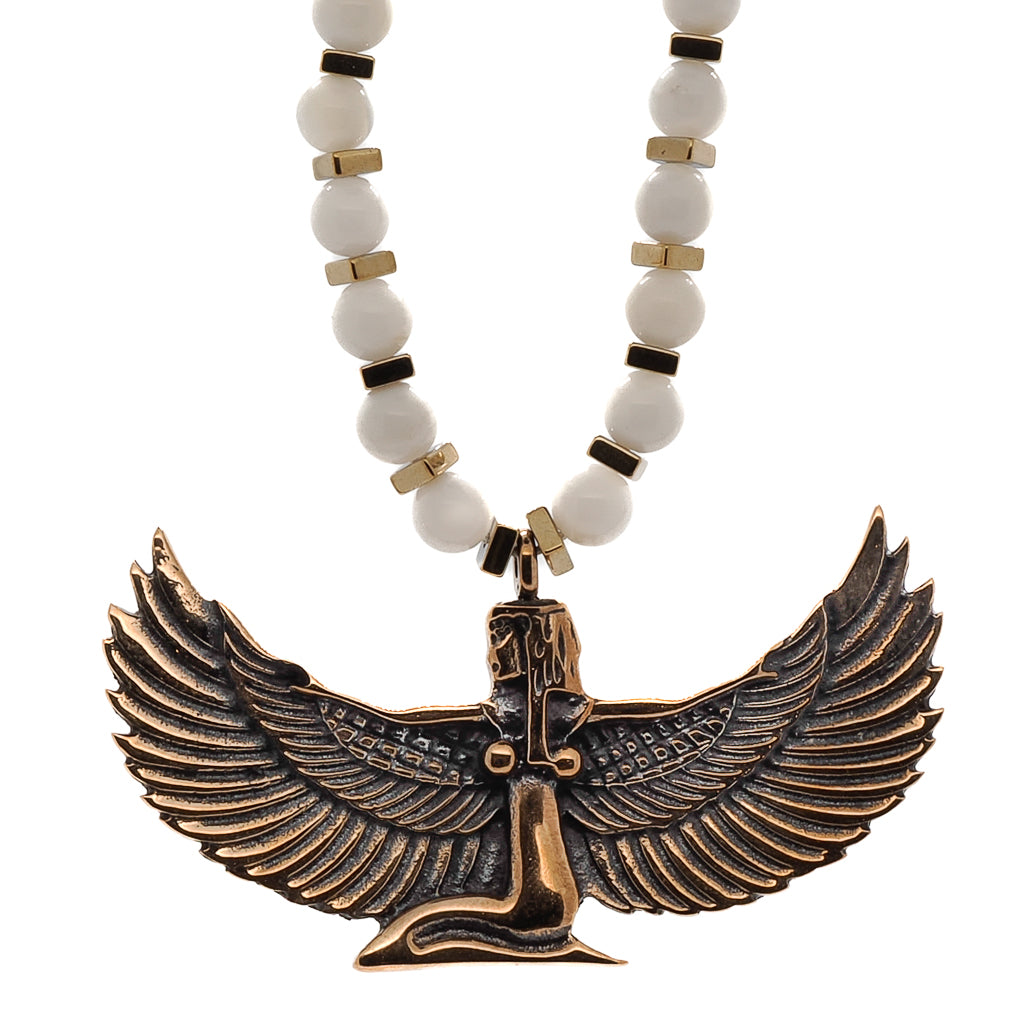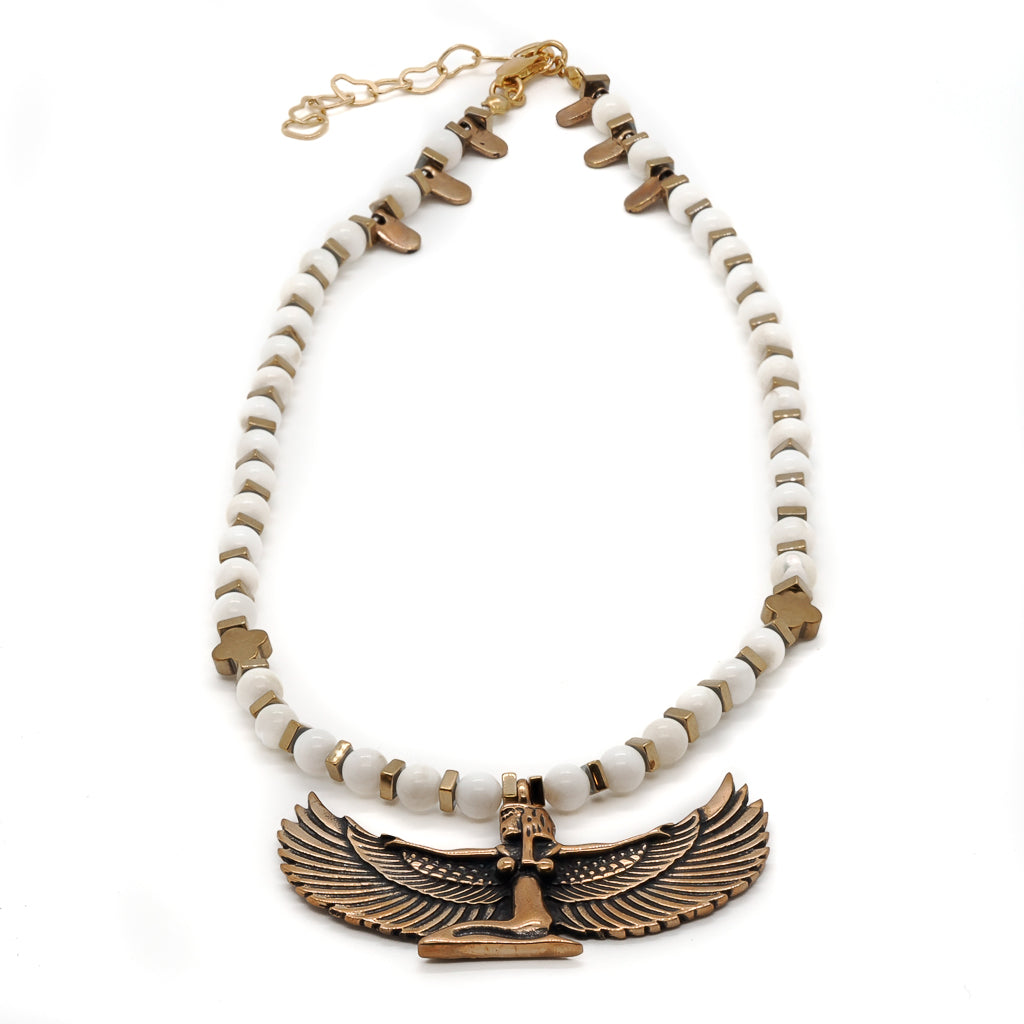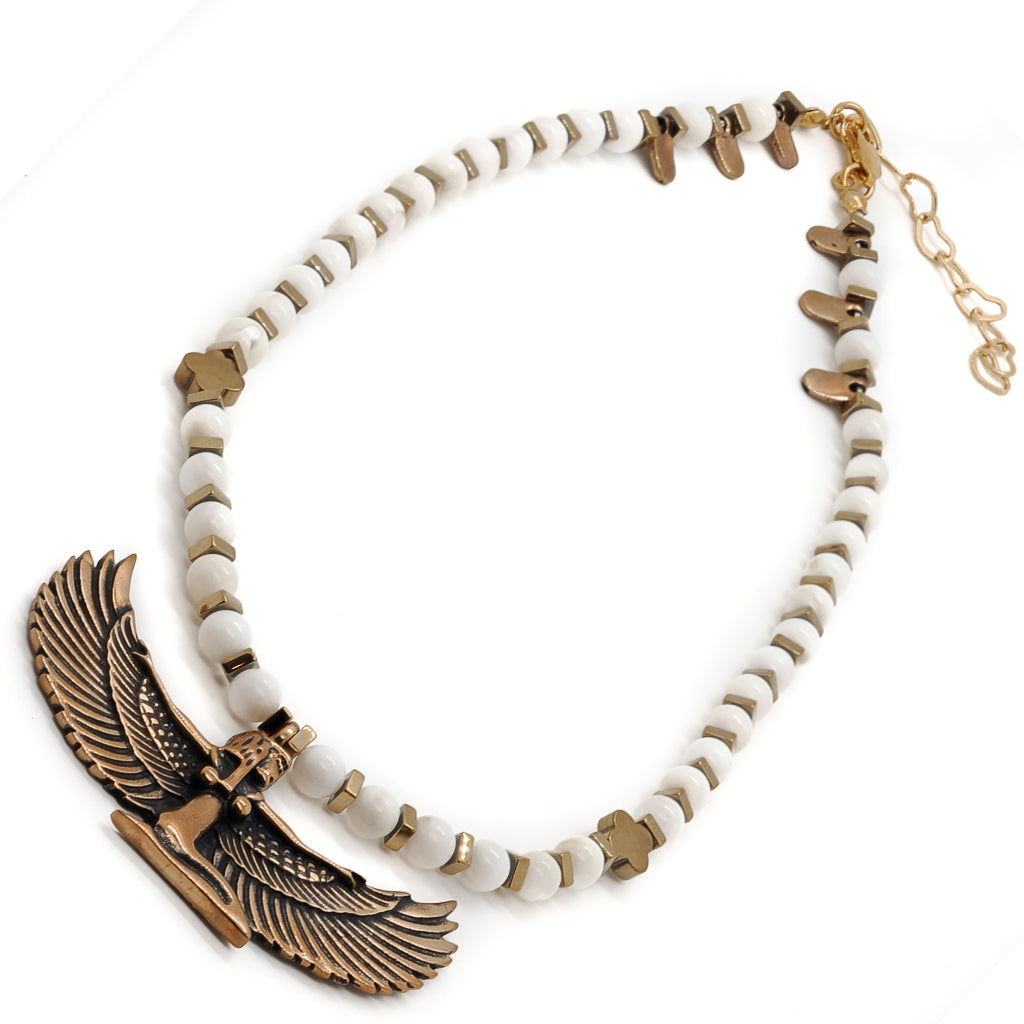 Egyptian Goddess Isis Pendant Spiritual Beaded Necklace
Egyptian Goddess Isis Pendant Spiritual Beaded Necklace jewelry reflects the wearer's personality, style and outlook to life. The jewelry we wear should be meaningful and have a unique and positive vibe. Zen energy while adding a stylish and unique touch to your style with this handmade necklace.
Isis is the Egyptian Goddess of Healing and Magic. She is also called the Queen of the Throne, and is believed to be a fierce protector of women and control the power of fate itself. Goddess Isis helps you communicate with your divine feminine energy and help you use your healing abilities to their full potential. She is considered the Mother Goddess and a goddess of healing. She supports everyone's quest to reclaim their individual power and take responsibility for their healing journey. Isis shows us our ability to heal ourselves, and to heal others.
Tridacna enhances wisdom and promotes good energy flow. Resonating with the magnetic field of the human body, it creates an aura of protection. Tridacna stone can help remove distractions and promote good sleep. It can also help stabilize moods and clear worry out of the mind, making it the perfect stone to get rid of stress. It helps soothe the nerves and relax the body as well.
I personally hand craft each piece, making them one of a kind and meaningful...Each piece is unique like we all are..
Details;
5mm Tridacna Stone Beads
Gold color hematite stone Moroccan flower beads
Gold color hematite stone spacers
925 solid silver 18K gold vermeil Lobster clasp
925 Sterling silver gold plated heart extender chain
Handmade Gold Plated Bronze Goddess Isis Pendant
Necklace length 18" with 1'' Pendant Extender 1''
Handmade in USA
Every Ebru Jewelry purchase will arrive wrapped in a gift box
Share